Products & Services: PUMPS
Oct 1st, 2011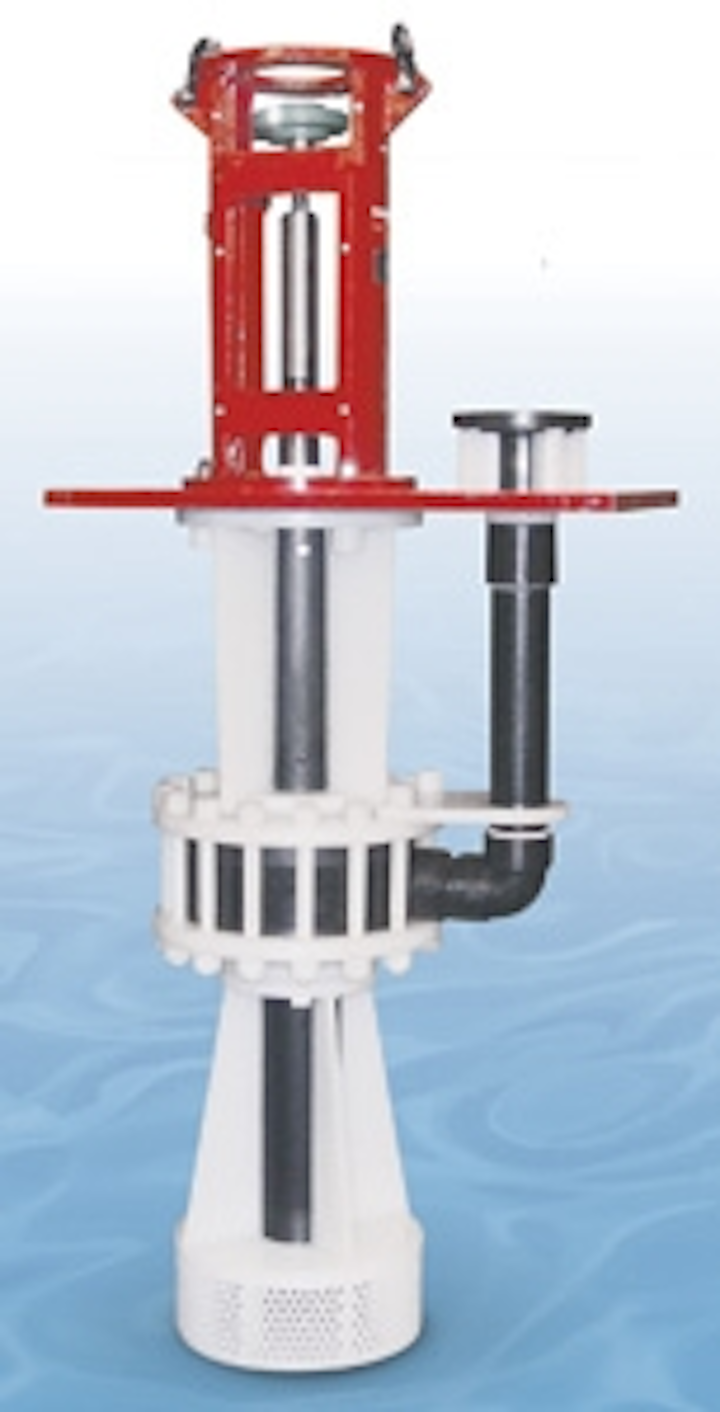 Centrifugal pumps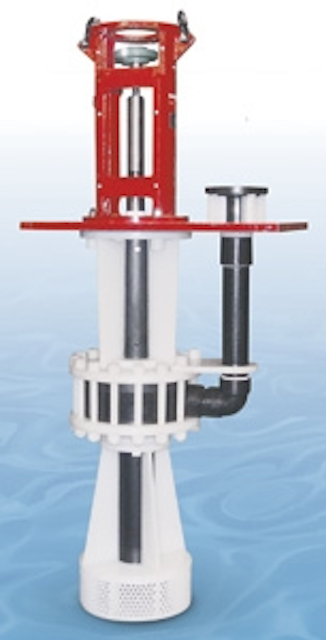 Vanton's Sump-Gard® model SGK-2700 thermoplastic centrifugal pump handles flows to 1200 gpm at heads to 200 ft, making it ideal for fume scrubbers and other applications in which caustic and acidic chemicals are transferred. All wetted components are molded of solid polypropylene, PVDF or CPVC to eliminate chemical attack associated with pumping of aggressive chemicals while minimizing abrasion.
Vanton Pump & Equipment Corp.
Web: www.vanton.com
---
Hose pumps
Bredel heavy-duty SPX hose pumps are suited for challenging environmental applications such as sludge handling, filter press/centrifuge feed and lime and carbon slurries. Advanced hose technology allows the pump to handle grit-filled sludge dependably and reliably.
Bredel Hose Pumps
Tel: 800-282-8823
Web: www.wmpg.com
---
Filter cake pump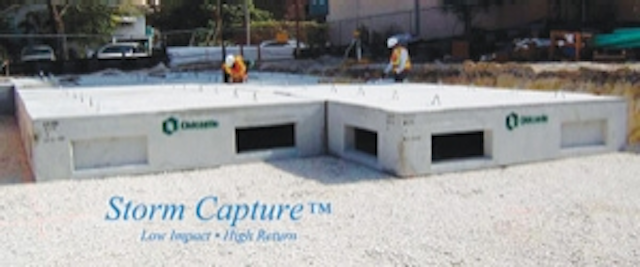 The Moyno® 2000 HS system can pump filter cake further distances with higher volumetric efficiencies than any other progressing cavity pump. Its twin-screw feeder supplies a constant, pressurized feed rate to the pump resulting in a 100 percent pump cavity fill rate. The system features an integral hopper with a twin-screw auger feeder and specially designed progressing cavity pump that handles dewatered municipal sludge to over 50 percent solids. The enhanced design of the Ultra-Feed™ pump rotor provides improved volumetric efficiency.
Moyno Inc.
Springfield, OH
Tel: 877-486-6966
Web: www.moyno.com
---
Submersible pumps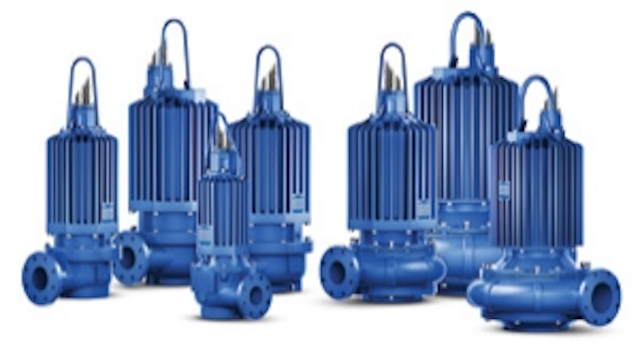 The Gorman-Rupp line of Infinity™ submersible solids-handling pumps are designed for easy maintenance. The line is available in 3", 4", 6" and 8" flanged discharge sizes and horsepower ranging from 2-75 hp. These combinations will provide flows up to 3,100 gpm and heads to 190 feet. All SF Series™ pumps use NEMA Premium Efficiency motors and pass a minimum 3" spherical solid.
Gorman-Rupp Co.
Web: www.grpumps.com
---
Drives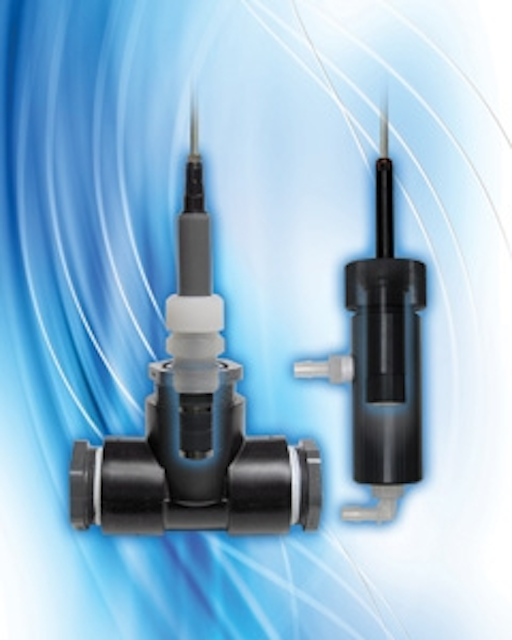 The Danfoss VLT AQUA Drive is a variable frequency drive that provides seamless installation, commissioning, operation and system maintenance, along with improved energy efficiency. Rated NEMA 4X, the drive is designed for outdoor installation without the need for an additional enclosure, and delivers reliable operation in temperatures ranging from -10 degrees C to 55 degrees C. These variable frequency drives can be installed with an optional weather shield to protect the heat sink from debris filling up the cooling channel, and to reduce the effect of direct sun.
Danfoss VLT Drives
Milwaukee, WI
Tel: 800-621-8806
Web: www.danfossdrives.com
---
Pump leveling
Patterson Pump has introduced equipment leveling services aided by a laser Large Coordinate Measuring Device. The device is used for the installation and final alignment of heavy-duty centrifugal pumps, pump bases, discharge heads, motor stands and gear stands, as well as any other equipment with a flat surface that may require leveling. This service is also available for re-build projects and restorations to existing installations. The precision leveling service helps prevent damage during the initial run of large rotating machinery and subsequent wear of rotating parts during operation.
Patterson Pump Co.
Toccoa, GA
Tel: 706-297-2852
Web: www.pattersonpumps.com
---
Sewage pumps
Franklin Electric has introduced a new line of sewage pumps, the Little Giant 9SN and 10SN. This new series features permanent split capacitor (PSC) motors, providing low current draw, energy efficiency, improved performance and cool running. Built on the 9S platform, the 4/10 hp 9SN series consumes only 8.5 amps while producing 110 gpm at 5 ft. of head and reaching a maximum shut-off of 20 ft. Touting a full-load rating of 9.5 amps, the 10SN expands the series as a 1/2 hp motor option. Producing 120 gpm at 5 ft. of head and maximum shut-off of 25 ft., the 10SN features a cast iron motor housing, cover, and volute.
Franklin Electric
Bluffton, IN
Tel: 260-827-5407
Web: www.franklin-electric.com
---
Metering pumps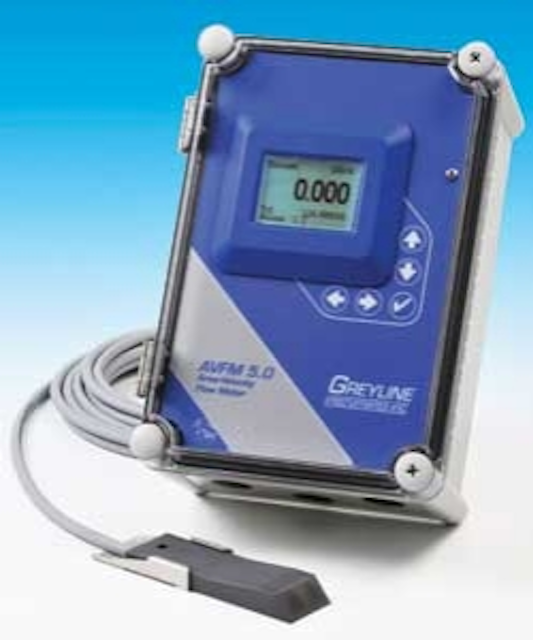 Neptune™ Chemical Pump Co. offers the Series 500 Metering Pumps for chemical dosing. The pumps feature a Variable Oil By-pass™ stroke adjustment that allows for better valve performance than traditional variable-linkage designs. This allows the valve checks to have extra time to seat even in heavy liquids since they are idle during the by-pass portion of the suction and discharge strokes. Other features include the ability to be adjustable from 10% to 100% of capacity via micrometer dial and Eze-Clean™ valve cartridges that can be removed for cleaning without disturbing the piping to the pump.
Neptune Chemical Pump Co.
North Wales, PA
Web: www.neptune1.com
---
Piston pumps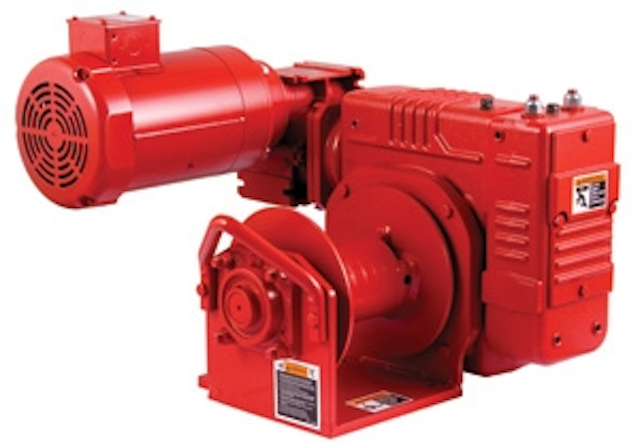 Blackhawk Technology, a manufacturer of above-well-drive piston pumps, is introducing two heavy-duty models to its line of Apollo™ Electric Linear-Rod Pumps, all featuring solar and low-amp grid power options. The new Apollo 101 HD, which pumps to 150 feet or more, and the 102 HD, which produces flow rates to 2.27 gpm, both feature the company's linear-rod pump technology, which means fewer moving parts and smoother operation for high efficiency at lower purchase and operating costs. No controller is needed.
Blackhawk Technology Co.
Glen Ellyn, IL
Tel: 800-469-4887
Web: www.blackhawkco.com
---
Jet pumps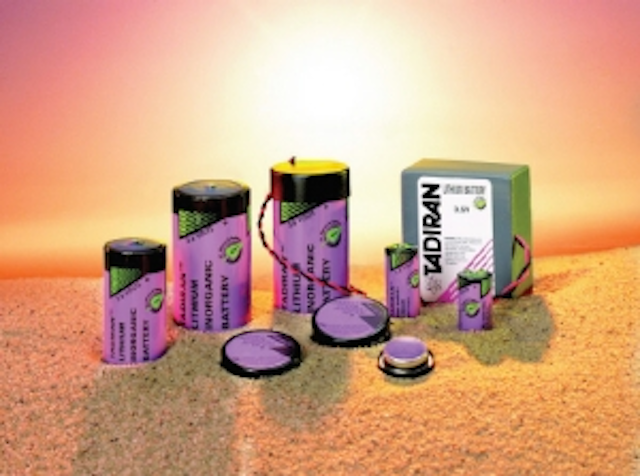 Thompson's JSC Series Solids Handling Enviroprime® pump includes heavy-duty cast-iron construction and the ability to dry-prime and re-prime automatically. This portable model is ideal for sewage bypasses. The pumps range in size from 3"-18", are designed for flows to 11,000 gpm, and have maximum heads to 330 feet. These end-suction centrifugal pump ends can handle solids up to 4" and are available coupled to the latest EPA Tier-compliant engines or premium efficiency electric motors. The compressor-assisted dry priming system prevents blow-by, such as sewage and waste, from discharging onto the ground, making this unit environmentally safe.
Thompson Pump & Manufacturing
Tel: 386-944-4145
Web: www.thompsonpump.com
---
Polymer blending systems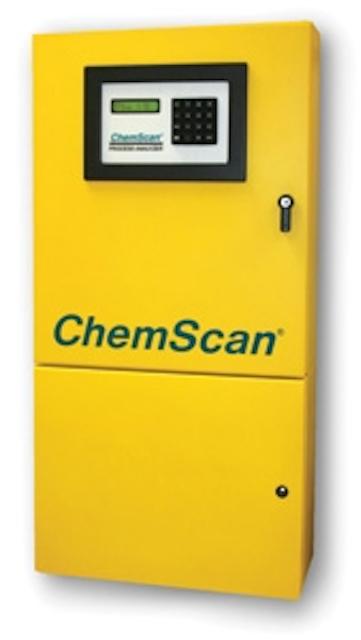 The dynaBlend™ pre-engineered liquid polymer blending systems from Fluid Dynamics feature diaphragm metering or progressing cavity pumps. The patented hydrodynamic or mechanical mixing provides polymer activation technology paired to particular process and flow demands. Control options range from simple manual systems to fully instrumented PLC-based units with an unlimited variety of inputs and outputs. Standard units are available to provide activated polymer solution from 30 gph through 21,000 gph. Standard or customer dry preparation systems with capacities to 2,200 lbs per day are also available.
Fluid Dynamics Inc.
North Wales, PA
www.dynablend.com
---
Pump containment shelf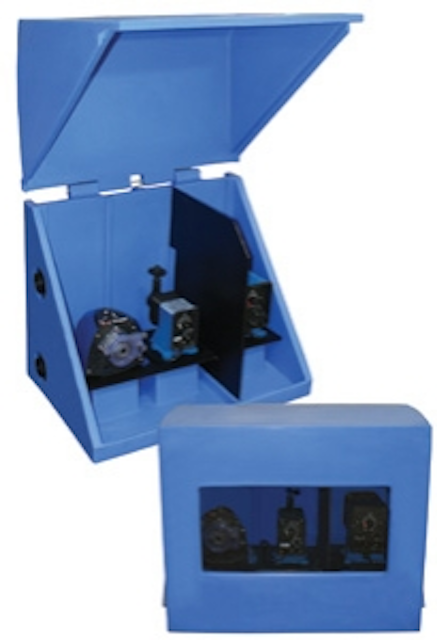 Peabody Engineering has announced its newest chemical management product, the three Pump "PCS3" Pump Containment Shelf. The shelf is designed to hold up to three large metering pumps, with a spray shield designed to isolate pumps with incompatible chemicals in one enclosure and prevent chemical reactions or contamination in the event of pump discharge. It provides a fully contained enclosure for pumps to protect personnel and the environment from chemical spray and Hazmat discharge.
Peabody Engineering
Tel: 800-473-2263
Web: www.etanks.com
---
Solids handling pumps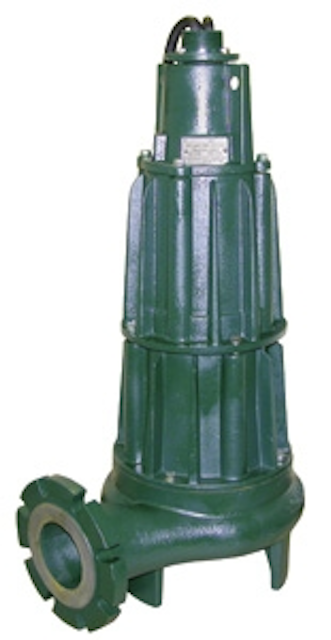 Zoeller Engineered Products has introduced a line of 1 – 15 hp submersible solids handling pumps with vortex impellers. Vortex Pumps, recognized for their solids handling capabilities, are being successfully applied in the most challenging wastewater pumping applications. The company offers the pumps in either 2.5" or 3" solids handling capacity. Discharge sizes are 3", 4" and 6" with standard or explosion proof motors.
Zoeller Engineered Products
Web: www.zoellerengprod.com
Tel: 800-928-7867
---
Split seals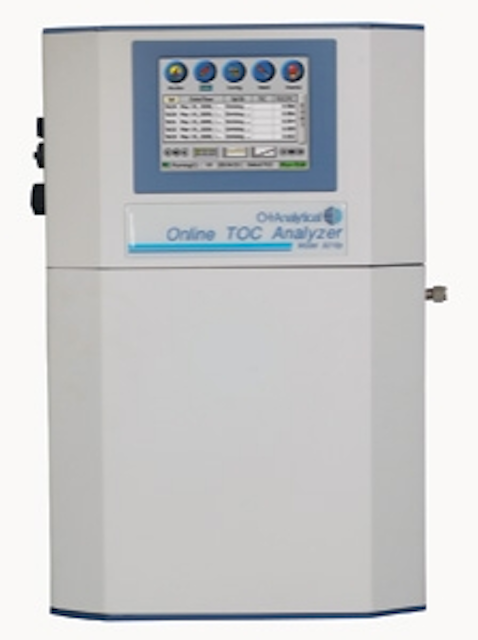 A.W. Chesterton has developed advanced split mechanical seals for large size pumps that can eliminate wastewater and raw water leakage in pumps that were previously sealed with packing. Eliminating the process leakage stops the problems created by it – premature bearing and equipment failure, overall equipment and plant corrosion, biological hazards associated with wastewater, and the need to disassemble these large pumps to install new bearings and other damaged components. The seals have successfully sealed large water and wastewater pumps with shaft sizes ranging from 1" to 24".
A.W. Chesterton Co.
Web: www.chesterton.com
---
Hose pump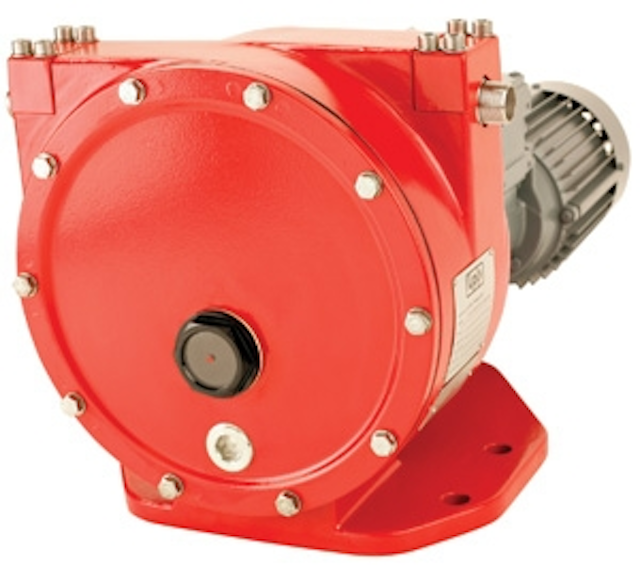 In an LPP-D pump from Larox Flowsys, a single, bearing-mounted roller presses the hose only once per 360 degree operating cycle, producing the highest flow per revolution of any peristaltic pump. The rolling design minimizes hose wear, eliminates friction and lowers energy consumption. The company's hoses typically last 3-5 times longer than other hose pumps. The pumps are ideal for flocculants because they are a low shear device.
Larox Flowsys Inc.
Linthicum, MD
Tel: 410-636-2250
Web: www.larox.us
---
Dry pit pumps

The Fybroc® brand 5530 Series vertical pump is corrosion resistant and suited for difficult dry pit applications including acids, bleaches and caustics. Design details make the series a choice for use on odor control scrubber systems. The pump's design features include: lower cost than in-tank vertical pumps; mounting outside tank; FRP construction and FRP wrapped shaft (1/8"); heavy duty column, shaft and bearings; and optional high pressure shaft seal.
Met-Pro Global Pump Solutions – Fybroc
Telford, PA
Tel: 215-723-8155
Web: www.mp-gps.com
---
Grinder pump stations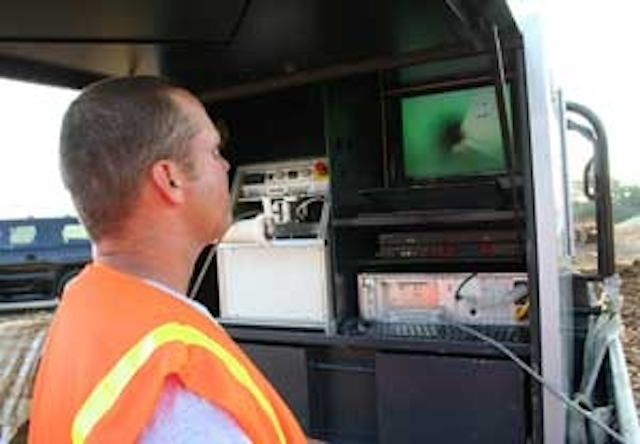 The E/One Sewer system is a pressure sewer system that is powered by the company's grinder pumps. The grinder pump station collects all of the wastewater from the home and grinds it into slurry. The wastewater is then pumped to a larger sewer main or directly to a wastewater treatment plant. E/One's W48 grinder pump stations offer 480 gallons of capacity.
Environment One Corp.
Web: www.eone.com
---
Cake pump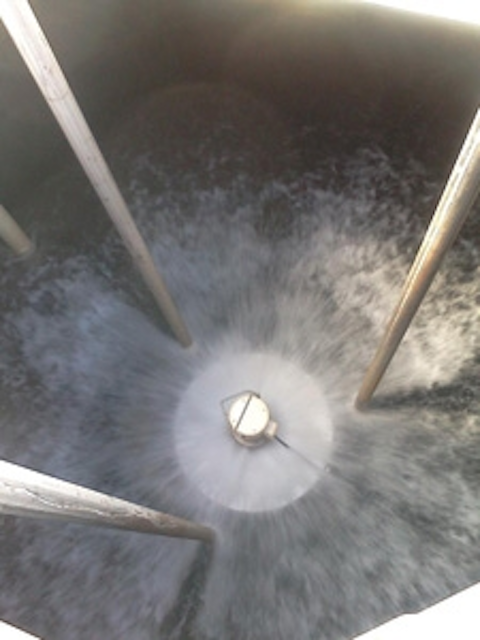 The seepex Cake Pump System includes a BTHE cake pump designed to allow flow rates up to 220 gpm at differential pressures of 540 psi. The system includes an auger which pushes the cake into the pumping element. The pitch, diameter and speed of the auger can be adjusted to match the application. A customizable open hopper along with system controls results in a non-intrusive cake pump solution. A seepex engineered control panel controls dry running protection sensors, load cell sensors, pressure gauge and boundary layer injection.
Seepex Inc.
Web: www.seepex.com
---
Rail system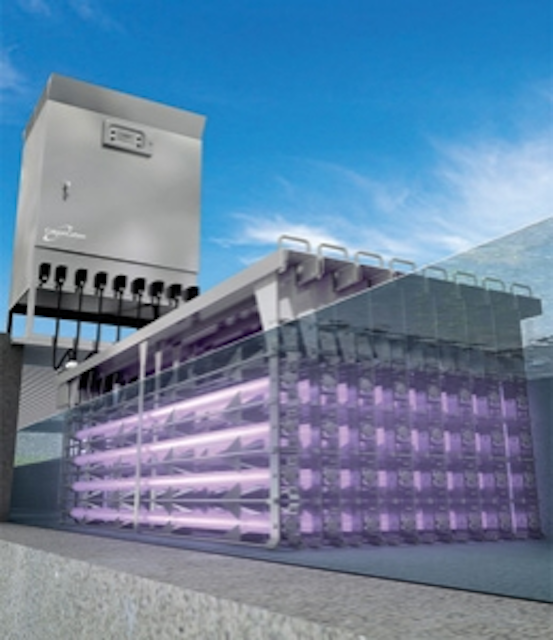 Conery Manufacturing now offers an 8" base elbow in its Freeflo line of rail systems. The BERS-0800 is the largest Freeflo base elbow, designed for pumps weighing up to 4,000 lbs. It features an ANSI flanged discharge and pull-out and can be ordered with a 6" pull-out flange as the BERS-0860. The flanges can also be drilled to DIN specs for greater versatility. For explosion proof applications, the BERS-0800 HEX offers a non-sparking bronze pullout flange.
Conery Manufacturing
Tel: 419-289-1444
Web: www.conerymfg.com
---
Grinders
Pentair Water has launched the Jung Pumpen brand of commercial grade grinders and solids handling pumps in the United States and Canada. Jung Pumpen has been a sewage pump brand in Germany for over 85 years, and was acquired by Pentair in 2006. These commercial-grade pumps feature a continuous-duty rating, advanced seal leak detection, and air-cooled motors that outperform oil-filled. The grinder series features ahigh-torque cutting system with motor performance of 2 hp through 7.5 hp. The solids handling series features an advanced vortex impeller system with motor performance of 1 HP through 7.5 HP.
Jung Pumpen US, a division of Pentair Water
Web: www.jungpumpen-us.com
---
Pump monitoring switch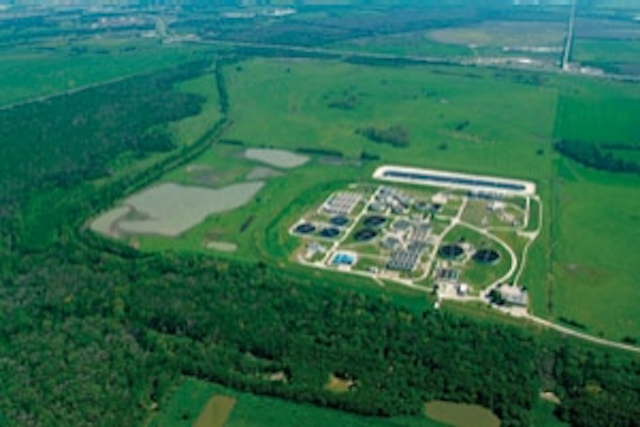 The FlexSwitch® FLT93 Pump Protection Flow Switch from Fluid Components International (FCI) can reduce pump repair and extend pump life by detecting dry running conditions caused by irregular liquid flows or slurries. The switch monitors the flow, level and temperature of liquids. It is ideal for pump wet/dry detection, where sudden, unexpected reductions in media flow rates may leave pumps vulnerable to over-heating conditions that can result in bearing or seal damage. With its dual alarm capability, the switch will detect a low-flow situation anywhere between 0.01 and 3 feet per second (FPS) and sound a warning.
Fluid Components International
San Marcos, CA
Tel: 800-854-1993
Web: www.fluidcomponents.com
---
Screw pump
Schreiber incorporates the Archimedean screw pump concept in both its Tube Mounted Screw Pump and the Open Flight Screw Pump. This concept provides variable capacity at a constant speed up to its design maximum. The tube mounted pump transports liquid inside a stationary tube, simplifying structure design and eliminating the need for grouting. The units are completely factory assembled, which minimizes installation costs. Pumps can be set at a fixed angle or the lower end can be supported by a hoist to vary the pump angle and for maintenance access.
Schreiber LLC
Tel: 205-655-7466
Web: www.schreiberwater.com
---
Pump switch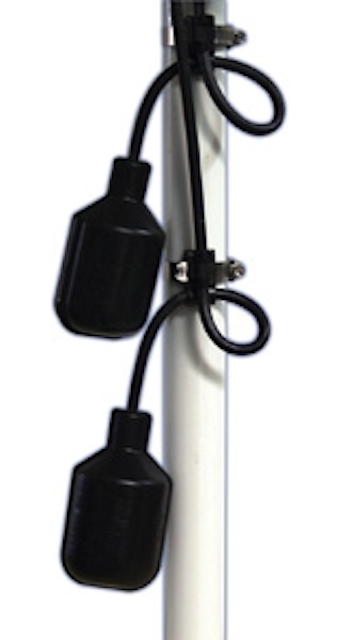 SJE-Rhombus® has enhanced the design of the Double Float® Master pump switch for use in a wider range of applications. The new switch has an enhanced pumping range of 3" to 48". Additionally, the new pump switch has an increased amp rating of 15 FLA at 120 vAC or 240 vAC. The pump switch consists of two narrow-angle mechanical floats and a splice tube. The splice tube contains a holding relay which enables the floats to function in series.
SJE-Rhombus
Detroit Lakes, MN
Tel: 888-342-5753
Web: www.sjerhombus.com
More WaterWorld Current Issue Articles
More WaterWorld Archives Issue Articles