New Products
Oct 1st, 2011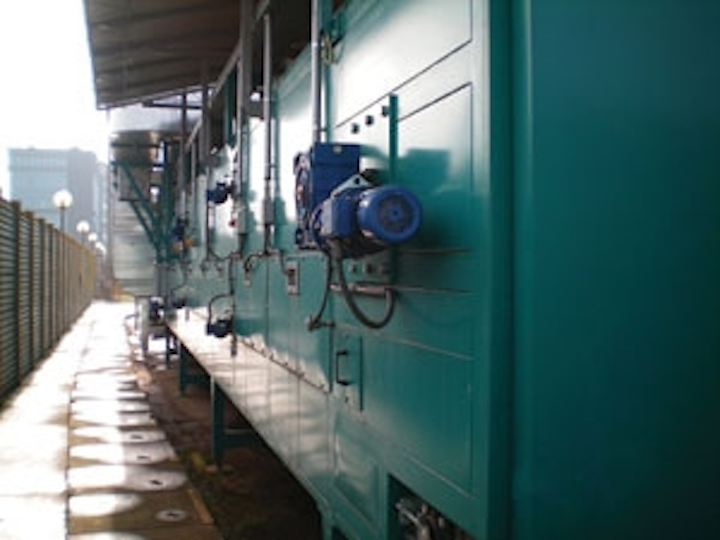 Dredging, lagoon cleaning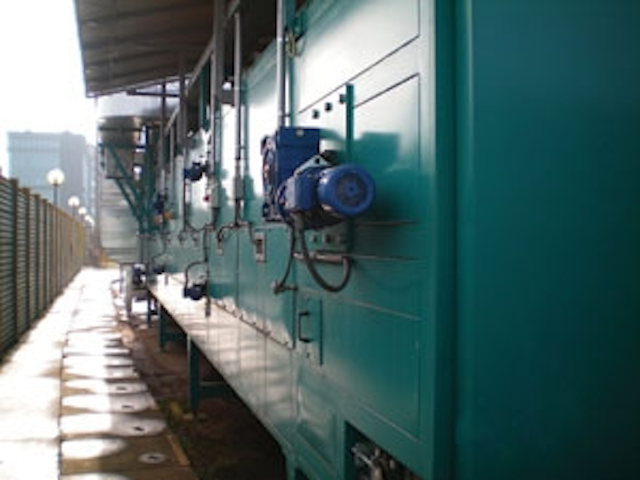 In 2011, Synagro will dredge and dewater solids from nearly 50 lagoons, finding beneficial uses for the majority of the processed material. The company owns and operates a fleet of mobile dredges, pumps, high flotation dozers, hydraulic excavators, belt filter presses and centrifuges. The company leverages its technologies, experience and professional staff to complete lagoon dredging projects with the highest attention to regulatory compliance and safety.
Synagro Technologies Inc.
Houston, TX
Tel: 800-370-0035
Web: www.synagro.com
---
Gas shutoff system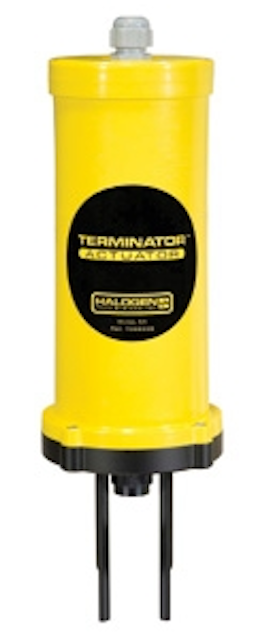 Halogen Valve's Terminator Actuator™ closes and torques hazardous gas 150 lb. cylinder valves in an emergency in three seconds. This microprocessor controlled and sequential operated system applies 40 foot-pounds during an emergency situation to the valve stem as recommended by the Chlorine Institute.
Halogen Valve Systems
Irvine, CA
Tel: 877-476-4222
Web: www.halogenvalve.com
---
Coconut-based carbon
Hydrotech®, a division of WaterGroup, has begun offering Jacobi carbon, a coconut-based carbon used in water filtration. The carbon product is a green alternative for many water treatment applications and, in many cases, performs equal to or better than coal products. Coconut shell carbon is suited for high performance water treatment applications due to the high level of micropores within its structure.
Hydrotech
Regina, SK
Tel: 877-299-5999
Web: www.hydrotechwater.com
---
Rainfall datalogging

The Solinst Rainlogger records rainfall data when connected to a standard tipping-bucket rain gauge. Compact and waterproof, they offer long-term reliability with a 10-year battery and non-volatile memory for 40,000 logged readings. The loggers are compatible with Solinst Levelogger communication and deployment accessories, including STS Gold Telemetry Systems.
Solinst Canada Ltd.
Georgetown, ON Canada
Tel: 905-873-2255
Web: www.solinst.com
---
Electric actuators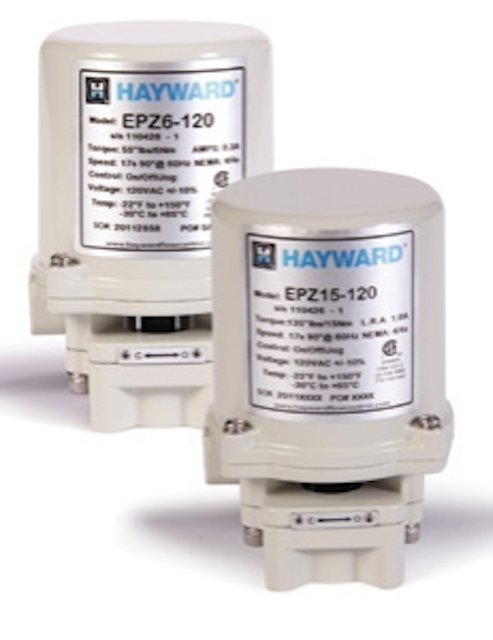 Hayward Flow Control's new EPZ Series Industrial Electric Actuators are an economical solution for small diameter ball valves and well suited for tight-space applications. The series is available in two sizes, the EPZ-6 and EPZ-15. The EPZ-6 has a torque output of 55 in-lb./ 6 Nm and the EPZ-15 features an output of 135 in-lb./15 Nm. Both sizes are non-spring return with NEMA 4/4X enclosure, and have an ISO5211 F03/F05 mounting pattern.
Hayward Flow Control
Tel: 888-429-4635
Web: www.haywardflowcontrol.com
---
Fine screens
The Duperon® FlexRake® FPFS model fine screen system is ideal for wastewater installations. Thru-Bar™ technology ensures that scrapers fully penetrate the bars, and horizontal cross members are cleaned on three sides, eliminating the issues of wrapping and clinging debris. Other design innovations include an energy-efficient operating speed of .5 rpm, which allows multiple scrapers to discharge once per minute, producing reduced headloss and slot velocity, as well as minimized debris accumulation.
Duperon Corp.
Saginaw, MI
Tel: 800-383-8479
Web: www.duperon.com
---
Hydrant flushing
Mueller Co. has acquired the assets of the Hydro-Guard™ brand of automated flushing systems from Environmental Enhancement & Technologies. The Hydro-Guard System uses state-of-the-art technologies, including SCADA compatibility, to monitor water quality in distribution piping and automatically initiate flushing as necessary to maintain disinfectant residuals. This system conserves water, reduces chlorine consumption and customer complaints about water quality and odors, while requiring virtually no supervision by utility personnel. The product line will be manufactured by Mueller at its Cleveland, TN, plant, and sold through authorized Mueller field sales outlets.
Mueller Co.
Tel: 423-209-4822
Web: www.muellercompany.com
---
Hydrant inspection
American Flow Control (AFC) and Trimble Navigation have teamed up to bring utilities Hydrant Inspector, a new asset management tool for capturing and tracking information about AFC hydrants. The system uses barcode technology and handheld devices to retrieve information about American-Darling and Waterous hydrants. Each hydrant is tagged with a unique barcode that links to a database of information containing 15 key data points about that particular hydrant, including attributes such as year, model number, nozzle and thread configurations, depth of cover, size of main valve opening and opening direction.
American Flow Control
Birmingham, AL
Web: www.american-usa.com
---
Flow meter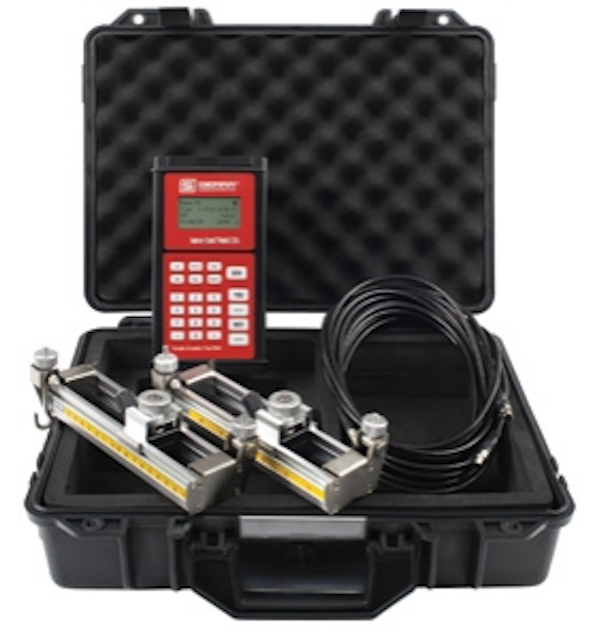 Sierra Instruments has introduced the next generation Innova-Sonic® 210i, the company's updated universal transit-time flow meter for liquid flow measurement applications. The meter features a high-powered ultrasonic pulse with improved digital signal processing, thereby enabling the unit to use just one set of transducers over a wide range of pipe sizes.
Sierra Instruments
Monterey, CA
Tel: 800-866-0200
Web: www.sierrainstruments.com
---
Chemical storage tanks
Assmann has received NSF 61 Certification for its crosslink tanks. The tanks are certified for chemical storage and are suitable for a variety of chemicals. They are available in vertical storage, horizontal storage, double wall, conical bottom and open top tanks as well as chemical feed stations and secondary containment basins. The company manufactures polyethylene storage tanks and plastic storage containers in various shapes and capacities from 40 gallons to 12,000 gallons. Fittings, vents, fill lines, heat tracing and insulation are also available.
Assmann Corp. of America
Garrett, IN
Tel: 888-357-3181
Web: www.assmann-usa.com
---
Modeling software
XP Software has released XPSWMM and XPSTORM v.2011. The new versions of the software programs, which are used for stormwater, wastewater and floodplain modeling, include many new features for long time users and innovative tools that will appeal to a new demographic of engineers. All v.2011 users now receive 10,000 cells of the FEMA-approved XP2D module as part of the standard XPSWMM program. This fully dynamic 2D flow capability allows simulation of flows in and out of urban drainage networks and river systems.
XP Software
Portland, OR
Tel: 888-554-5022
Web: www.xpsoftware.com
---
pH/ORP sensors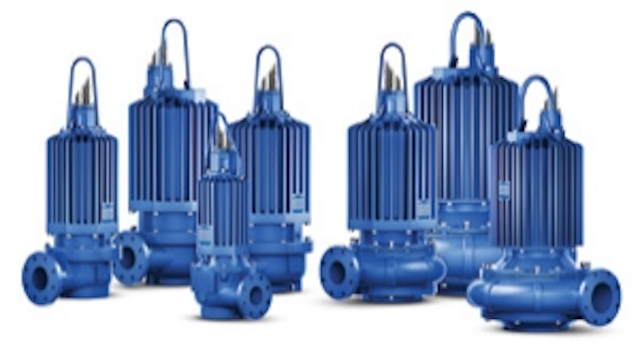 The Model 3500 PERpH-X pH/ORP sensor from Emerson Process Management incorporates several design innovations that prolong the life of the sensor in difficult applications, such as aeration basins. They include: the improved durability of the Accuglass™ pH glass electrode; the increased stability of the reference electrode; and the overall reliability of the mechanical design. The resulting sensors live longer, respond faster and drift less thereby minimizing maintenance and lowering the total cost of ownership.
Emerson Process Management, Rosemount Analytical
Irvine, CA
Tel: 800-854-8257
Web: www.raihome.com
---
Coulometric titrator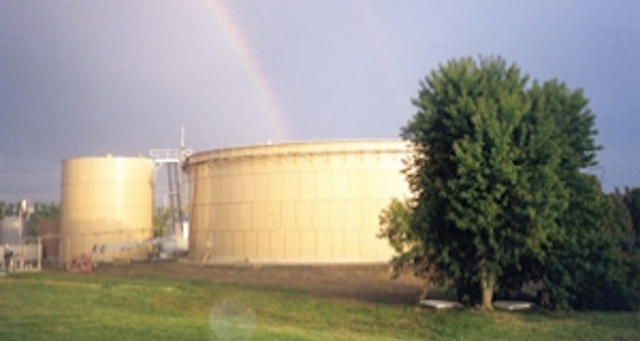 JM Science has announced its new Aquacounter® Karl Fischer Coulometric Titrator, AQ-2200S. This new titrator is ideal for trace level water content determinations. The titrator allows two titration stations to run parallel with various coulometric/volumetric combinations. With both a volumetric and coulometric channel, one can measure moisture over the entire range from 1 ppm to 100% or double sample throughput with two identical KF stations.
JM Science Inc.
Grand Island, NY
Tel: 800-495-1678
Web: www.jmscience.com
---
Axial flow impeller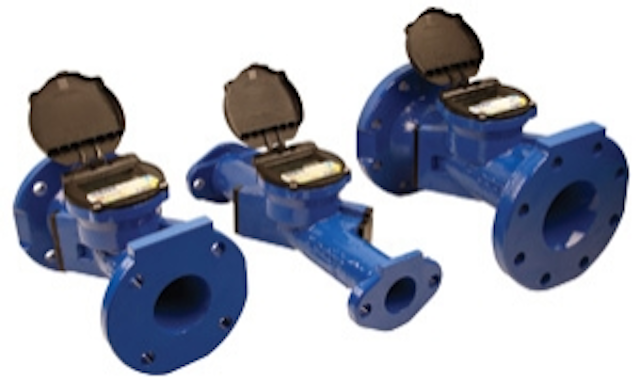 The Chemineer XE-3 is a high efficiency axial flow impeller for blending and solids suspension applications. The impeller offers improved efficiency that can reduce energy costs in both new and retrofit applications. The mechanical design of the impeller reduces weight allowing longer shafts without the need for additional support.
Chemineer Inc.
Dayton, OH
Tel: 937-454-3200
Web: www.chemineer.com
---
Sanitary manhole products
Reliner®/ Duran Inc. manufactures Inside Manhole Drops, Pipe Supports and Inverts (Channels) all designed to eliminate outside drops, simplify cleaning and reduce maintenance in sanitary manholes and wet wells. The products are suited for new construction and rehab. They are made of marine grade fiberglass and / or stainless steel. They can help stop corrosion, end leakage and infiltration, and allow users to clean and inspect from outside the manhole. The products are compatible with rehab wall linings.
Reliner/ Duran Inc.
Lyme, CT
Tel: 800-508-6001
Web: www.reliner.com
---
Grates, drains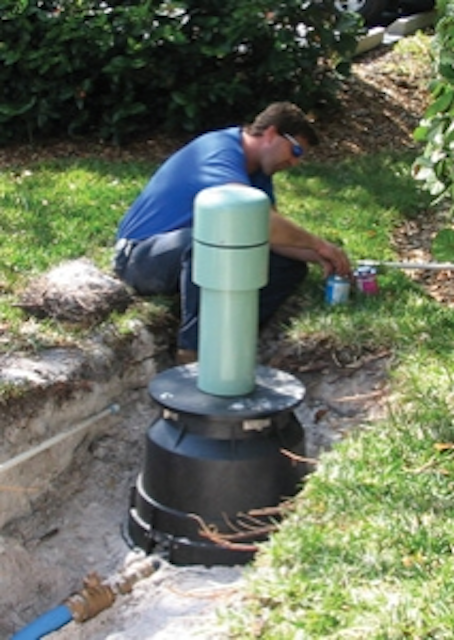 Polycast Decorative grates and trench drain systems by Hubbell Power Systems provide storm water drainage options that compliment your design. They are sculpted in iron. The company also offers new 8" and 12" internal width Polycast Trench Drains that have 360 degree channel interlocks and eight foot lengths. Their thicker channels deliver increased strength and durability. The grates have a marine grade gel-coated surface, formed steel traffic ledges and offer flow rates up to 6700 gpm.
Polycast
Lenoir City, TN
Tel: 800-346-3062
Web: www.polycastdrain.com
---
Bomb sampler

A 500ml Stainless Steel Bomb Sampler from Forestry Suppliers can be used to collect liquid samples from the top, bottom, or any intermediate level of storage tanks, tank cars, ponds, lagoons, and wells. Users lower the sampler to the desired depth using a suspension cable, then use a second cable attached to the plunger to pull open the reservoir chamber to fill. Releasing the cable allows the plunger to seal, holding the sample inside.
Forestry Suppliers Inc.
Jackson, MS
Tel: 800-360-7788
Web: www.forestry-suppliers.com
---
Intrusion detection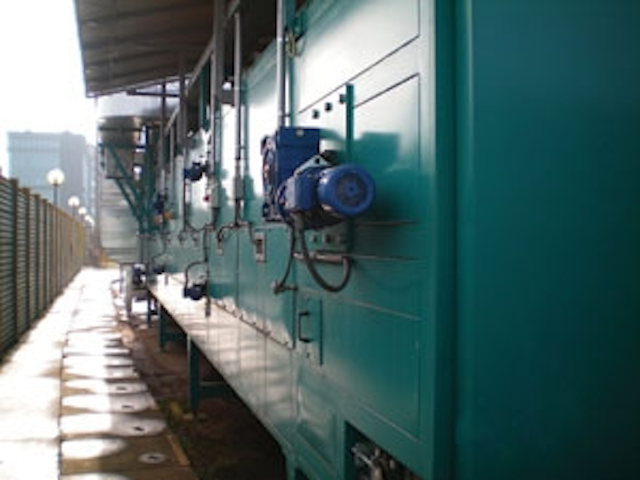 Utilities can protect their access points with Bilco's CNIguard™ Intrusion Detection System. This new wireless security system is specifically designed for water treatment facilities to protect access points against intrusion, tampering and terrorist activities.
Bilco Co.
Tel: 800-366-6530
Web: www.bilco.com
---
Tank vents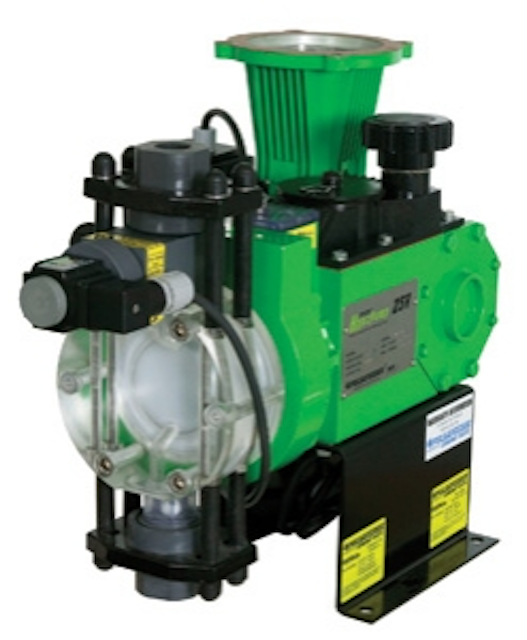 With environmental concerns having increased importance, the Shand & Jurs Expanda-Seal offers an unique advantage for weight/spring loaded conservation and emergency vents. The patented design allows pressure to build up on both sides of the seat ring, allowing the diaphragm to balloon around the seat ring. The company's Expanda-Seal pallets are tested to 0.5 SCFH or less of air at 95% of the set point, which significantly reduces emissions and odors.
Shand & Jurs, an L&J Technologies Co.
www.sandj.com
---
Level monitoring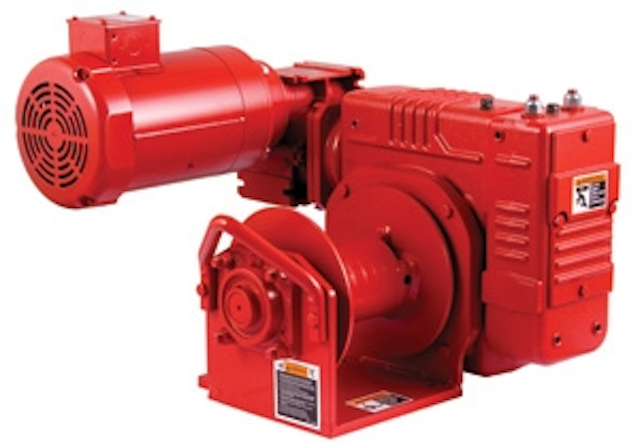 The Solinst Levelogger Edge records up to 120,000 water level and temperature data points, using a new linear sampling mode compression algorithm. The loggers feature improved temperature compensation, reduced thermal response times, accuracy of 0.05% FS, 24 bit resolution with 10 year battery. The have a corrosion-resistant titanium based PVD coating and Hastelloy pressure sensor. Levelogger Junior and LTC Levelogger Junior conductivity dataloggers also are available.
Solinst Canada Ltd.
Georgetown, ON
Tel: 905-873-2255
Web: www.solinst.com
---
High speed blowers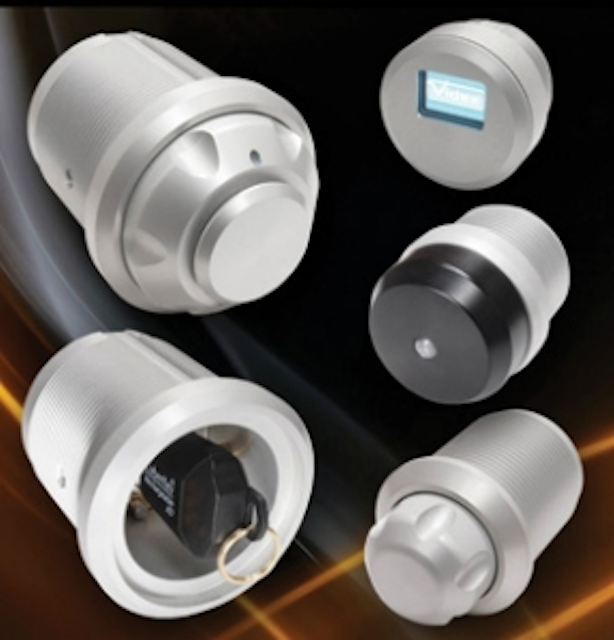 Gardner Denver offers a new line of high speed centrifugal blowers. Marketed under the company's Hoffman® brand of centrifugal aeration blowers, the Revolution is designed as an advanced energy management blower system. The first in this family of blowers, the R05 and R07, are capable of flows from 2,500 – 8,500 CFM and pressures from 3 – 15 PSIG. Benefits include simple operation, 25% - 45% energy savings, increased reliability with little or no maintenance, no contaminating or flammable lubricants, significant sound reduction, small footprint, and reduced construction and installation costs.
Gardner Denver
Tel: 770-632-5028
Web: www.hoffmanrevolution.com
---
Flow modeling
Innovyze has released InfoWorks ICM Generation V2.0, a software solution for integrated river, sewer and overland flow modeling. The software offers dynamic integration of one-dimensional hydrodynamic simulation of flows in rivers, open channels and pipe networks and two-dimensional hydrodynamic simulation of surface flooding in the urban environment and river floodplain. It can be used for simultaneously modeling below-ground and above-ground elements of catchments to accurately represent all flow paths and improve understanding of the processes occurring in the holistic environment.
Innovyze
Broomfield, CO
Tel: 626-568-6868
Web: www.innovyze.com
---
Level transducer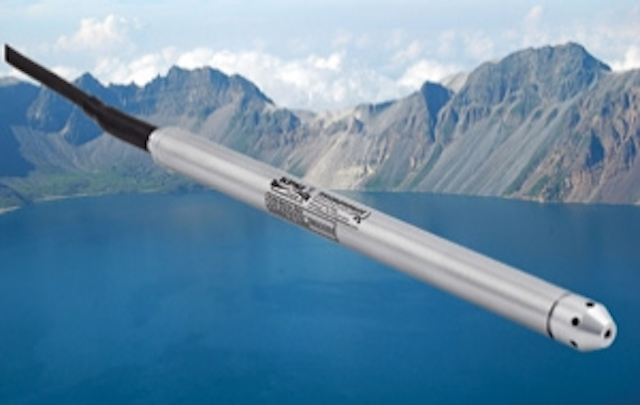 Measurement Specialties offers the small bore 3/4" diameter KPSI Series 350 submersible level transducer that features an SDI-12 communications interface, the standard interface for data recorders with microprocessor-based sensors in environmental data monitoring and collection. The submersible transducer is ideal for applications that require battery-powered operation with minimal current drain and lower system costs, as found in groundwater monitoring. A single recorder can support multiple sensors "daisy-chained" on one cable, accommodating cable lengths between sensors and recorders up to 200 feet.
Measurement Specialties
Hampton, VA
Tel: 800-328-3665
Web: www.pressuresystems.com
---
Epoxy polymer coating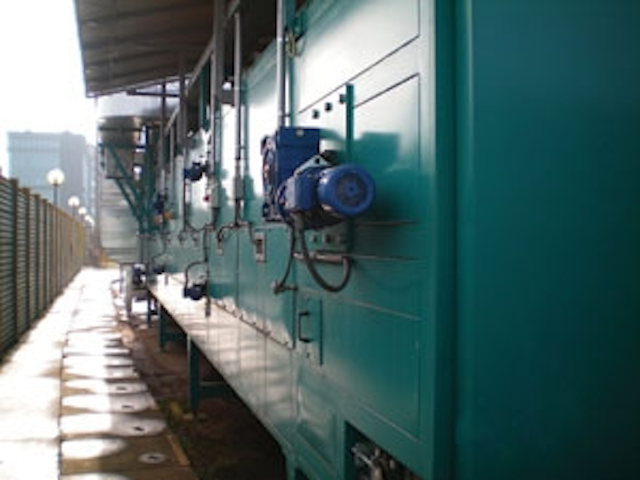 Sauereisen's new SewerGard™ No. 210X exhibits compressive strength exceeding 15,000 psi and elongation of 12.9%. Wherever extreme corrosive conditions exist, it is used as a stand-alone, high strength lining that enables high build capabilities, while providing a chemical-resistant barrier for concrete, masonry, brick and steel substrates. As a 100% solids epoxy polymer, the coating is specified to protect infrastructure throughout the wastewater industry including: manholes, lift stations, tankage, structural steel, and secondary containment. Installation is easily completed using airless spray equipment, plural component spray equipment or hand-applied by roller.
Sauereisen Inc.
Pittsburgh, PA
Tel: 412-963-0303
Web: www.sauereisen.com
---
Plastic valves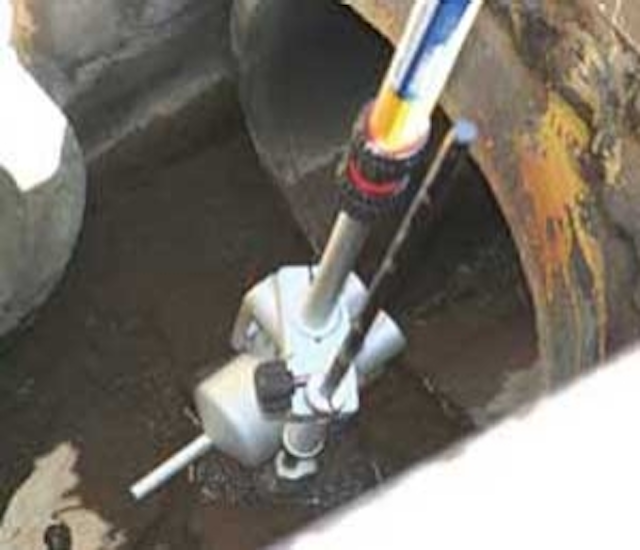 Asahi/America has recently expanded its line of valves to include the Type 57IL Isolator Lug butterfly valve. The valve features a unique lug design where the 316 stainless steel lugs are inserted into the valve body during the injection molding process permanently combining the lugs and valve body into one unit. The design permits removal of the downstream flange while maintaining full upstream line pressure.
Asahi/America Inc.
Malden, MA
Tel: 800-343-3618
Web: www.asahi-america.com
---
Flow meter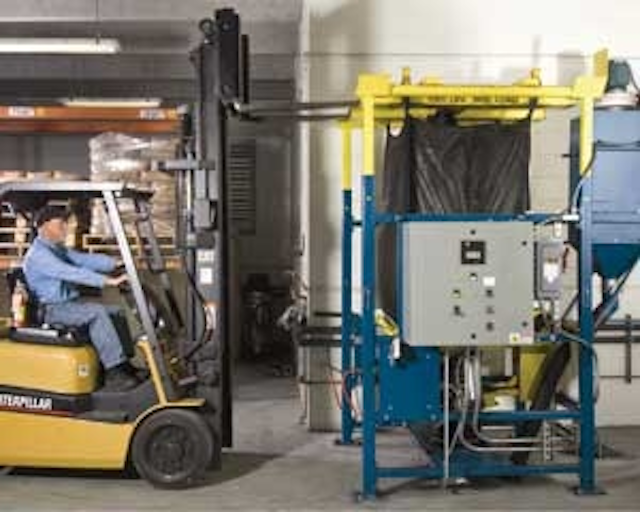 McCrometer has introduced the FPI Mag™ (Full Profile Insertion) Electromagnetic Flow Meter. It is the successor to the company's Multi-Mag Insertion Flow Meter. The new meter is an economical solution for medium and large line sizes, reducing installed costs by more than 45 percent. It is packaged in a heavy-duty 316 stainless steel sensor body for maximum structural integrity.
McCrometer
Hemet, CA
Tel: 800-220-2279
Web: www.mccrometer.com
---
Compressor control
Kaeser Compressors' new generation of compressor control - the Sigma Control 2™ - presents all the advantages of the Sigma Control plus greatly enhanced communication and control options. Its built-in Web server and standard Ethernet port let users view compressor information from any PC without any additional hardware or software, and a variety of communications adapters (Modbus RTU, Profibus DP, Devicenet, Profinet, etc.) are available for integration into plant monitoring systems or a centralized control station.
Kaeser Compressors
Fredericksburg, VA
Tel: 877-586-2691
Web: www.kaeser.com
---
pH/ ORP sensors
Invensys Operations Management has released its Foxboro PH12 Series of electrochemical sensors, used with popular mounting accessories to measure pH and ORP. The sensors provide unique electrode technology in the widely used 12 mm form factor, as well as fast response, long life and high accuracy and stability. The devices are particularly well-suited for low- and high-temperature installations, and as a low-price, disposable option, they also eliminate maintenance costs.
Invensys Operations Management
Web: iom.invensys.com
More WaterWorld Current Issue Articles
More WaterWorld Archives Issue Articles