Products & Services: WASTEWATER TREATMENT
Apr 1st, 2011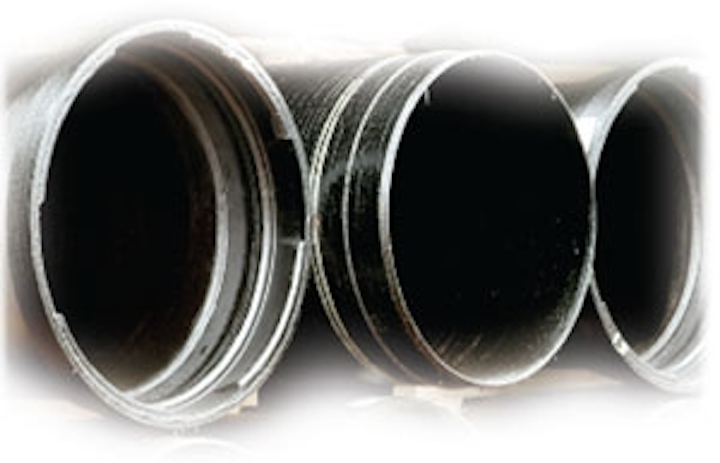 Launder covers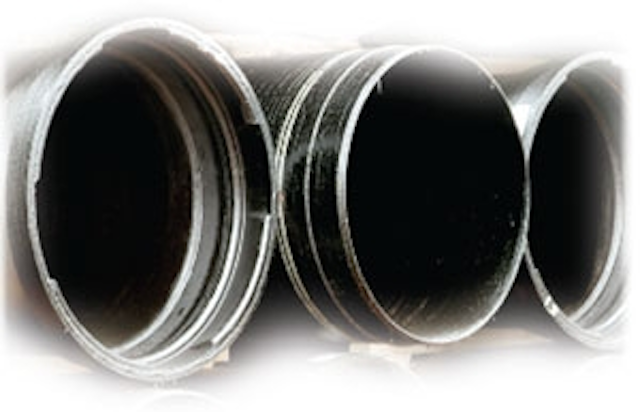 NEFCO's Launder Cover Systems have been designed specifically to inhibit the growth of algae on the launder trough and weir surfaces by blocking sunlight from striking those areas. Without sunlight, the algae is largely eliminated or reduced to a light film that is easily washed away with a hose. It is estimated that more than 80% of the odors in the clarifier are produced when the effluent breaks over the weir. The covers are designed to contain these odors to prevent them from creating a nuisance and/or operate in conjunction with scrubber systems that draw the trapped gases off and treat them.
NEFCO Inc.
Palm Beach Gardens, FL Tel: 561-775-9303
Web: www.nefcoinnovations.com
Circle No. 248 on Reader Service Card
---
Flotation pump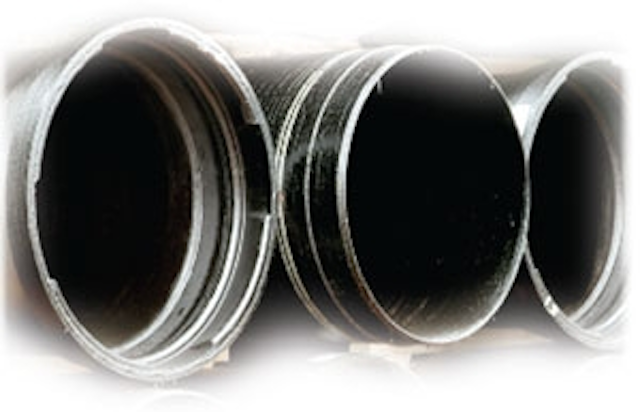 The EDUR special flotation pump, offered by Shanley Pump, is available for 500 gpm flotation applications. The pump provides 12% entrained gas and produces 30 micron bubbles. The requirement for compressors are eliminated, reducing power consumption by 40 percent. The centrifugal DAF pumps are available in cast iron, 316 stainless steel, and 329 SS (duplex) construction. They are designed for dissolved air flotation applications or systems requiring gas charging of liquids.
Shanley Pump & Equipment Inc.
Arlington Heights, IL Tel: 847-439-9200
Web: www.shanleypump.com
Circle No. 249 on Reader Service Card
---
Chlorinator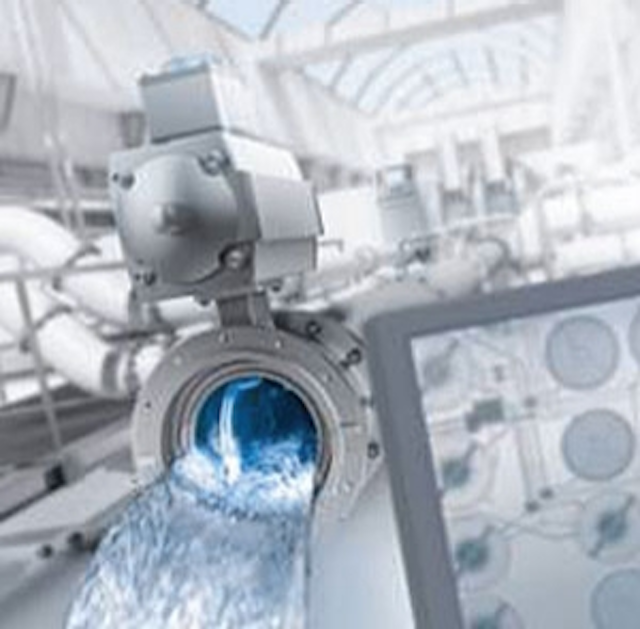 The Regal gas chlorinator is used to disinfect and purify municipal drinking water and wastewater, industrial wastewater, and more. It provides a consistent chlorine residual, eliminating a lot of guesswork. The all-vacuum system virtually eliminates the possibility of gas leaks. It is directly mounted with the strongest yoke in industry.
Chlorinators Inc.
Stuart, FL
Tel: 772-288-4854
Web: www.regalchlorinators.com
Circle No. 250 on Reader Service Card
---
Wastewater treatment systems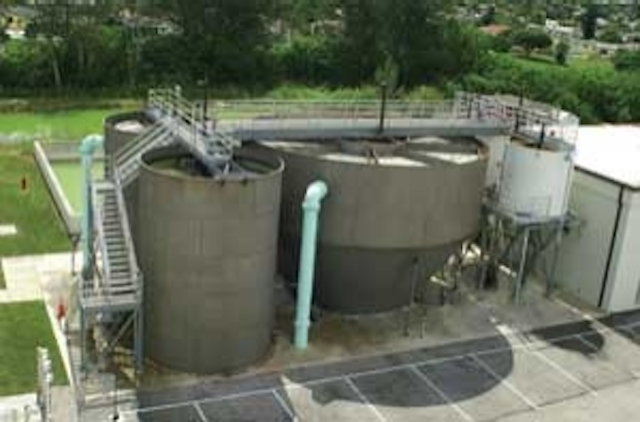 Schreiber offers a range of proprietary equipment/process technologies from headworks, BNR/ENR to tertiary filtration, and screw pumps. Technological innovations such as the Fuzzy Filter™, the company's compressible media system, and the Continuously Sequencing Reactor (CSR™) have greatly improved cost effectiveness and energy efficiency in wastewater treatment.
Schreiber LLC
Trussville, AL
Web: www.schreiberwater.com
Circle No. 251 on Reader Service Card
---
Modular wastewater treatment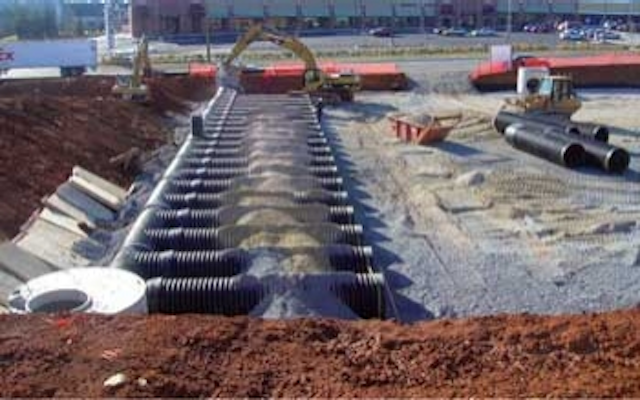 Advanced modular wastewater systems that produce no sludge are now available from Global Water Group. The company's water systems have been used successfully by the U.S. military and disaster relief organizations for over 20 years. The company's wastewater process begins with an aerobic digester with extended aeration-activated sludge.
Global Water Group Inc.
Dallas, TX
Web: www.globalwater.com
Circle No. 252 on Reader Service Card
---
Ammonium, nitrate analyzers
The new AC10 Air Blast Spray Cleaner from Electro-Chemical Devices (ECD) reduces manual sensor cleanings, helping to maintain the accuracy of the Hydra Ammonium and Nitrate Analyzers while decreasing technician time and reducing plant operating costs for water and wastewater treatment. The system helps maintain sensor measurement accuracy in turbid water conditions by preventing the buildup of biofilms and other soft coatings. The AC10 can be used as either a single channel or dual channel system with the Hydra sensors.
Electro-Chemical Devices
Irvine, CA Tel: 800-729-1333
Web: www.ecdi.com
Circle No. 253 on Reader Service Card
---
Cake pump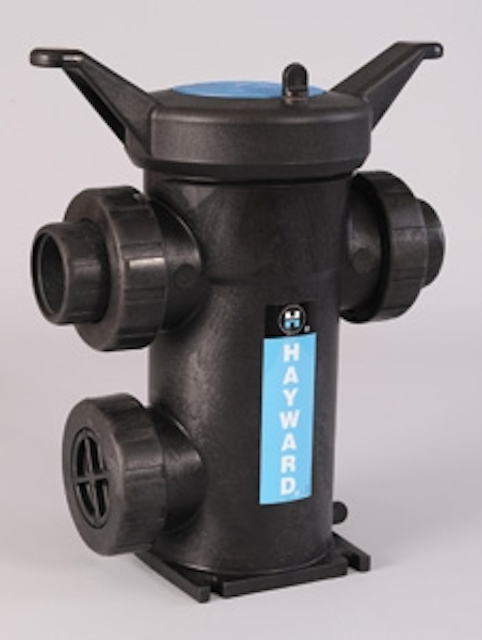 New cake pump systems from seepex integrate the company's open hopper progressive cavity pump, controls with interlocks, instrumentation, feed hopper, load cell sensor, and boundary layer injection. This is a comprehensive cake pump solution, via contained transport systems using reliable non-intrusive controls.
seepex Inc.
Enon, OH
Tel: 937-864-7150
Web: www.seepex.com
Circle No. 254 on Reader Service Card
---
Grinder pumps
Moyno® 500 Grinder Pumps feature compact, lightweight designs that combine an efficient solids reduction unit with a high performance progressing cavity pump. Ideal for environmental clean up and raw sewage transfer, the pumps offer a variety of innovative design characteristics. The replaceable carbide tips on the cast iron cutter disc rotate against a stationary, hardened tool-steel cutter ring. Stringy fibers and other debris are reduced to regular particle sizes which prevent ragging and blockages in downstream process equipment.
Moyno Inc., a unit of Robbins & Myers
Springfield, OH
Tel: 877-486-6966
Web: www.moyno.com
Circle No. 255 on Reader Service Card
---
UV disinfection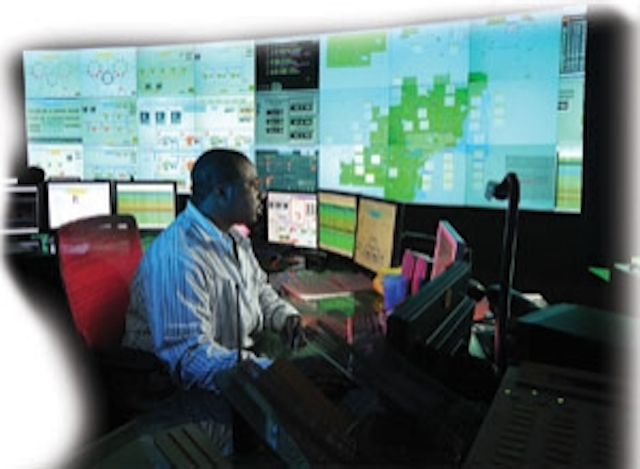 The TrojanUV3000Plus™ for wastewater disinfection has demonstrated its fully validated performance around the world in over 1,300 installations, from primary-treated effluent to tertiary reuse effluent. The system is simple and safe to operate, with performance guaranteed for the life of the system.
TrojanUV
London, Ontario
Tel: 888-220-6118
Web: www.trojanuv.com
Circle No. 256 on Reader Service Card
---
Sewage pumps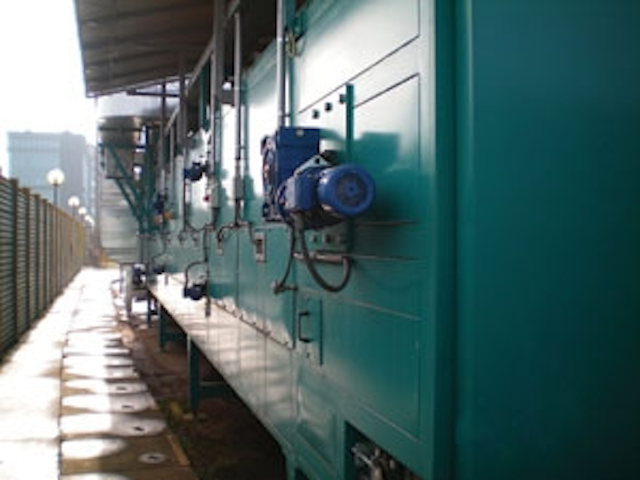 Ruhrpumpen offers its centrifugal pump type -ST, which has been designed for reliable pumping of wastewater and sewage with coarse solid matter and fibrous content. This is a centrifugal pump with non-clogging and non-stringing two-channel impeller designed for dry installation and universal use. Both horizontal and vertical installations are possible.
Ruhrpumpen Inc.
Tulsa, OK
Tel: 918-624-2360
Web: www.ruhrpumpen.com
Circle No. 257 on Reader Service Card
---
Tertiary filters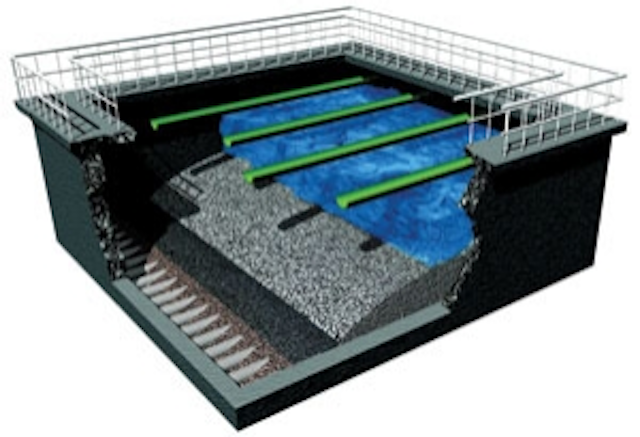 Each Leopold® FilterWorx™ tertiary filter is designed and engineered to achieve the specific performance requirements of individual wastewater treatment plants. Based on over 40 years of experience treating wastewater, more than 200 Leopold tertiary filter systems are installed worldwide. The tertiary filters employ an upflow water wash with full bed cleaning. To ensure thorough cleaning of the filter media, the filters also employ air scour.
ITT Water & Wastewater, Leopold Products
Zelienople, PA
Tel: 724-452-6300
Web: www.fbleopold.com
Circle No. 258 on Reader Service Card
---
Top-entry agitators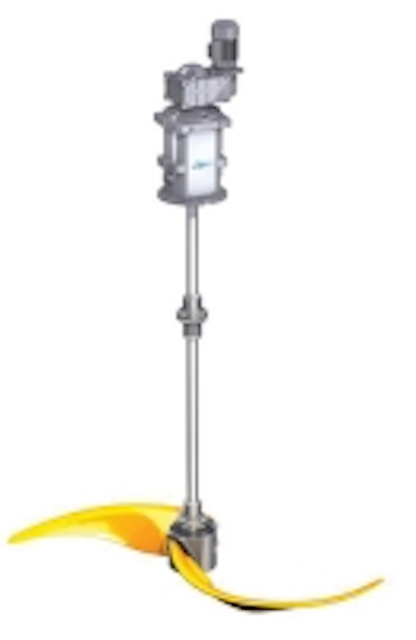 Flygt Top-Entry Agitators are available in a multitude of combinations for adapting to a wide range of application scenarios. Using a standardized range of components and materials, the modular design includes a series of impeller diameters, shaft lengths and rotational speeds. The agitators stir the pre-defined process with very low energy consumption. All required maintenance takes place on the dry side of the agitator. The agitators are designed to operate for long periods with very low power consumption and life cycle cost.
ITT Water & Wastewater
Charlotte, NC
Tel: 704-409-9700
Web: www.flygtus.com
Circle No. 259 on Reader Service Card
---
Coarse screen separator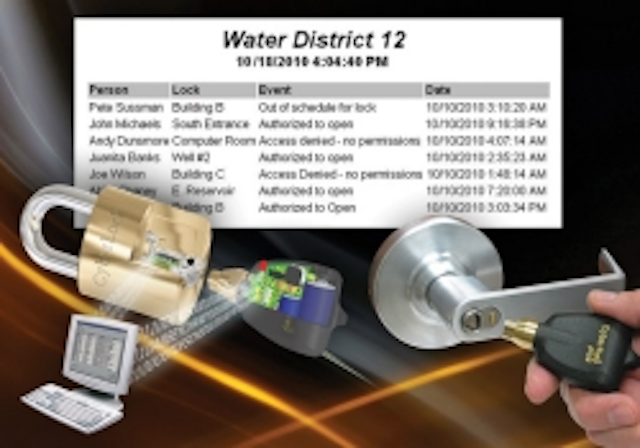 The Hydro-Sludge™ Screen is a horizontal in-line pressurized device that screens coarse solids from sludge and dewaters the material in a single operation. The enclosed system reduces odor problems and requires no washwater for cleaning. The coarse material retained on the perforated screen surface is transported to the pressing zone and onward to the outlet by a heavy-duty screw. Screenings are compacted by backpressure against the pressing cone and discharge into a container located below. The system is operated by a PLC control panel that allows for easy adjustment and operation. The Hydro-Sludge™ Screen can be used on both pump fed sludge or on direct discharge from a septic truck in primary, secondary, or combined sludges.
Hydro International
Hillsboro, OR
Tel: 503-615-8130
Web: www.eutek.com
Circle No. 260 on Reader Service Card
---
Fine bubble diffusers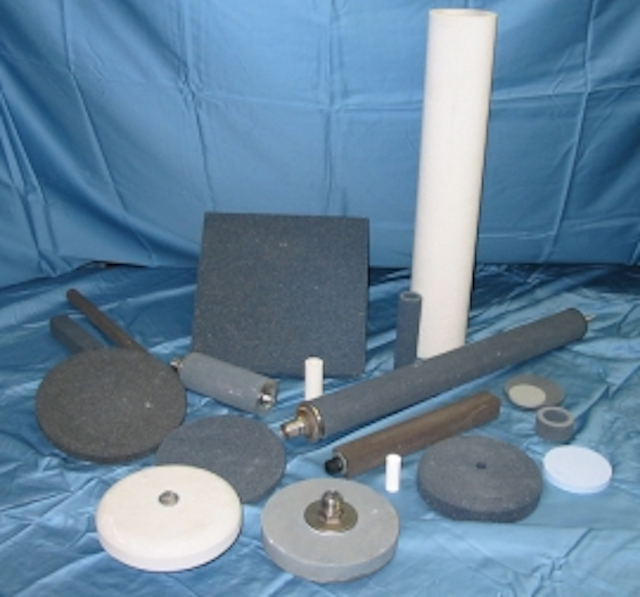 Refractron Technologies manufactures a range of high performance, fine bubble ceramic diffusers used extensively for water and wastewater applications. Styles include plate, disc, dome and tubular configurations in a variety of sizes. In addition to its standard components, the company can produce special sizes, shapes and pore sizes for specific applications. The company's ceramic diffusers produce fine, uniform bubbles for high transfer efficiencies and low pressure drop.
Refractron Technologies Corp.
Newark, NY
Tel: 315-331-6222
Web: www.refractron.com
Circle No. 261 on Reader Service Card
---
Agitators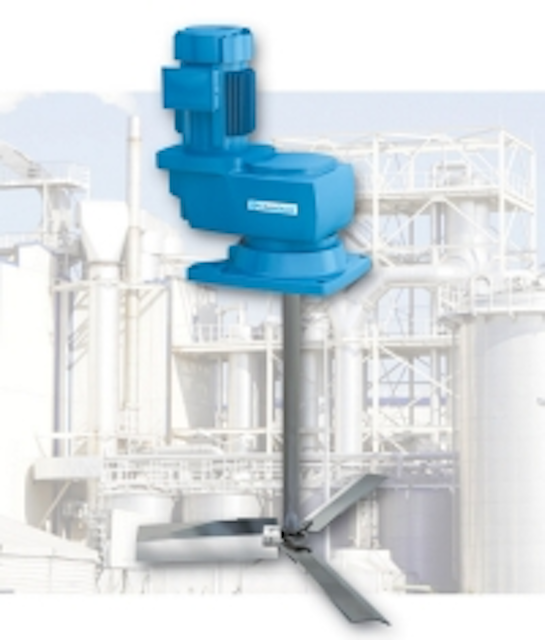 Chemineer® MR Agitators are designed for a broad range of fluid mixing applications. With a proprietary, parallel-shaft, helical gear design the agitators feature a minimum 50,000 hour L10 bearing life and an oversized output shaft. The cast iron housing features a double lip seal to effectively contain lubricant. The modular design complies with AGMA, OSHA, ANSI, IEC, DIN, EU and ATEX standards and requirements. A swing out mechanical seal change design reduces maintenance labor and downtime.
Chemineer Inc.
Dayton, OH
Tel: 937-454-3200
Web: www.chemineer.com
Circle No. 262 on Reader Service Card
---
DO probe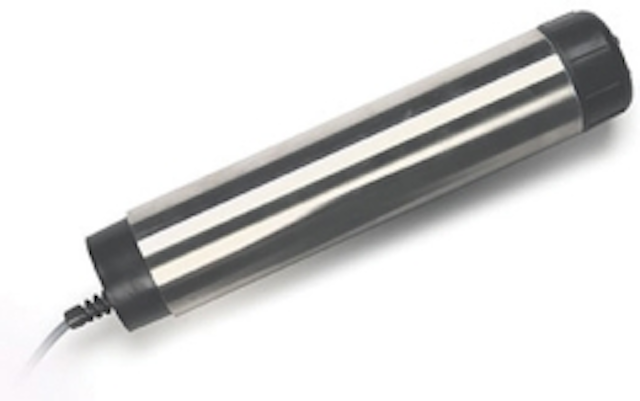 The Hach LDO dissolved oxygen probe applies new luminescence technology to continuously monitor dissolved oxygen. The instrument controller can inform staff immediately of any changes in DO level, and can be integrated with a variable frequency drive or PLC control system to control the amount of oxygen being injected into the system. The instrument can be used effectively in a range of demanding applications, including aeration tanks, collection systems, nitrification and denitrification tanks, aerobic and anaerobic digesters, and up and downstream from plant effluent for NPDES permit monitoring.
Hach Co.
Loveland, CO
Tel: 800-227-4224
Web: www.hach.com/wastewater
Circle No. 263 on Reader Service Card
---
Defoaming liquid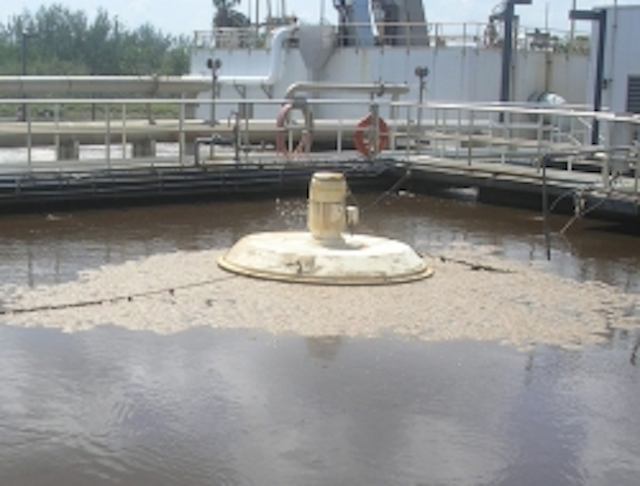 A new defoaming liquid, Microcat®-DF, has been introduced by Bioscience. The synthetic material can be used in aeration tanks, sludge digesters and other wastewater treatment plant apparatus to suppress foam without inhibiting the biomass or other side effects of conventional defoamers. Because it does not contain silicones, mineral oil, nitrogen or phosphorus compounds, it is compatible with all Microcat microbial-enzyme formulations and with naturally occurring biomass.
Bioscience Inc.
Allentown, PA
Tel: 484-245-5232
Web: www.bioscienceinc.com
Circle No. 264 on Reader Service Card
---
Sludge level control
Hawk, a provider of level, positioning and flow measurement technology, has introduced the ORCA Sludge Blanket Level Control System. The new Sonar Bed Level Transmitter controls compact bed level/hindered layer levels and maximizes the efficiency and performance of hi-rate and lamella thickeners and clarifiers. The Hawk transducer designs include three to seven sonar crystals mounted in a single head. Each sonar array produces a concentrated sonar beam which provides more emitted power and collects more returned signals.
Hawk Measurement
Tel: 888-429-5538
Web: www.hawkmeasure.com
Circle No. 265 on Reader Service Card
More WaterWorld Current Issue Articles
More WaterWorld Archives Issue Articles