Products & Services: METERS
Feb 1st, 2011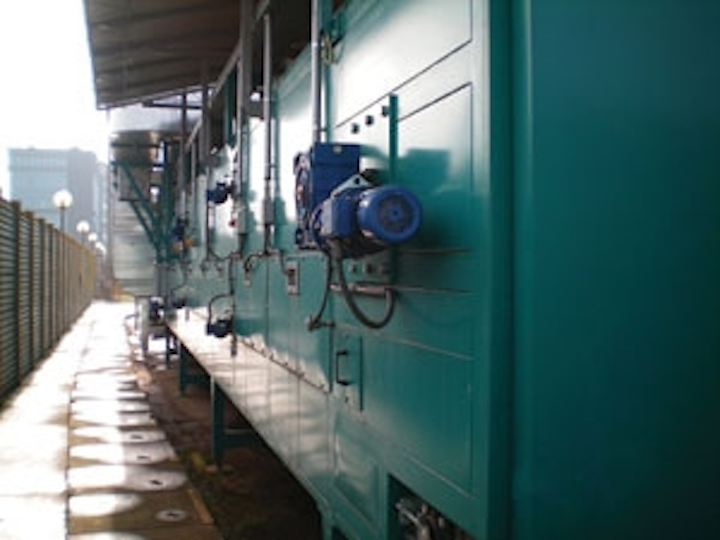 Commercial meter
The new Sensus accuMAG™ meter is a stand-alone commercial water meter that delivers improved accuracy and reliability, has low maintenance requirements, and can connect with Advanced Metering Infrastructure (AMI) systems. Available in 3" to 24" sizes, the battery-operated meter applies magnetic measuring principles, a rectangular flow tube design and a uniform flow profile to deliver heightened accuracy and reliability. A specialized sensor design maintains this measurement accuracy even at very low or high flows, and will remain constant whether the meter is installed vertically, horizontally or diagonally. The meter has no moving parts. It can connect with the Sensus FlexNet™ AMI communications network or other AMI and AMR systems, and can be used for many commercial and industrial applications including wastewater, distribution networks, irrigation, and any application where mechanical or wear issues occur.
Sensus
Web: www.sensus.com
Circle No. 230 on Reader Service Card
---
Metering security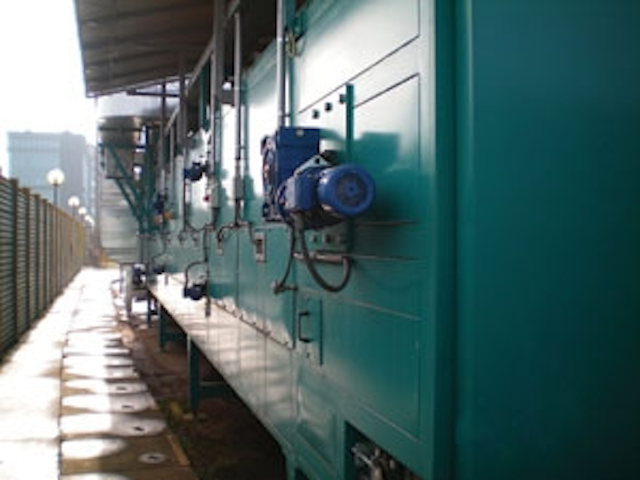 Brooks Utility Products, a supplier of metering security products for the electric utility industry, is expanding its offerings in the water utility industry with a line of products that will provide water utilities with revenue protection and security. Products designed for the unique requirements of water utility systems protect against tampering and diverting of service, as well as any breaches that occur within remote or advanced metering systems. Brooks UP also has a complete line of locks and seals that can be added to any water metering application for further security and revenue protection.
Brooks Utility Products
Web: www.brooksutility.com
Circle No. 232 on Reader Service Card
---
Fixed network AMR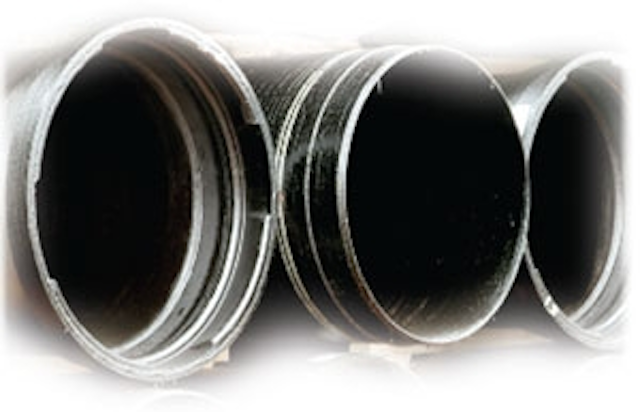 In addition to accurate daily readings and the ability to bill monthly, Neptune's ARB FixedBase AMR offers utilities a total fixed network solution without stranding assets. Simply by adding R900 Gateway data collectors to existing R900 infrastructure, utilities can migrate from mobile to fixed network reading, achieving advanced metering data while eliminating truck rolls. The system also offers backward migratability in emergencies. The system also gives utilities the ability to further integrate new technologies as they come along.
Neptune Technology Group
Web: www.neptunetg.com
Circle No. 234 on Reader Service Card
---
Propeller flow meter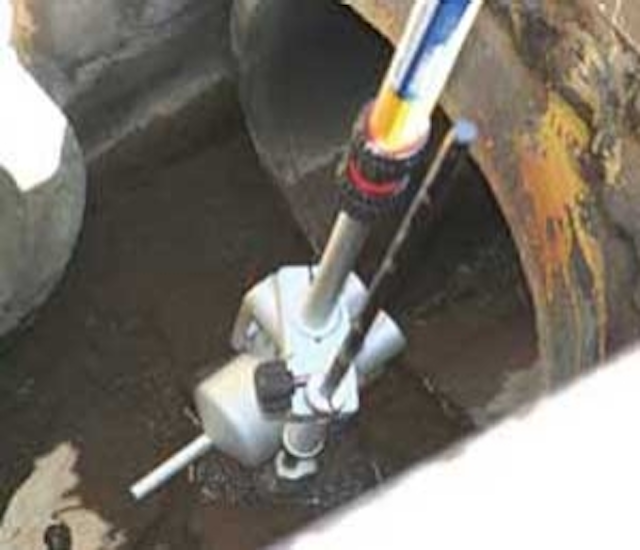 The Model ML04 Water Specialties Propeller Flow Meter™ from McCrometer is suited for flow measurement in applications involving municipal ground water production wells and booster stations. A steel flanged-end tube meter with indicator-totalizer, the meter features measurement accuracy of ±2 percent. It measures liquid flow from 40 to 60,000 gpm in line sizes from 2" to 48". The flow meter features a 4" display, 250-degree dial, six-digit totalizer and test sweep hand. The register can be specified for GPM, CFS, MGD or any standard unit of liquid measurement. An optional 4-20 mA and/or pulse output is available.
McCrometer
Hemet, CA
Tel: 800-220-2279
Web: www.mccrometer.com
Circle No. 235 on Reader Service Card
---
Water utility meter
The 280W water utility meter produced by Spire Metering Technology (formerly Shenitech), uses transit time ultrasonic flow measurement technology. It has no moving parts susceptible to wear and requires zero maintenance. The meter has a remote readout which can be configured as pulse, M-Bus or RS485. A wireless module is also available upon request. The meters offer excellent long term stability, providing continuous battery operation for 10 years. Accuracy does not degrade over time. An IP68 submersible enclosure is available, and the unit itself can integrate with pipes ranging from ½" to 28". The company provides a system solution for automatic meter reading (AMR) billing to improve operational efficiency and reduce costs, improve customer service quality and overall system integrity.
Spire Metering Technology
Woburn, MA
Tel: 888-738-0188 Web: www.spiremt.com
Circle No. 233 on Reader Service Card
---
Metering systems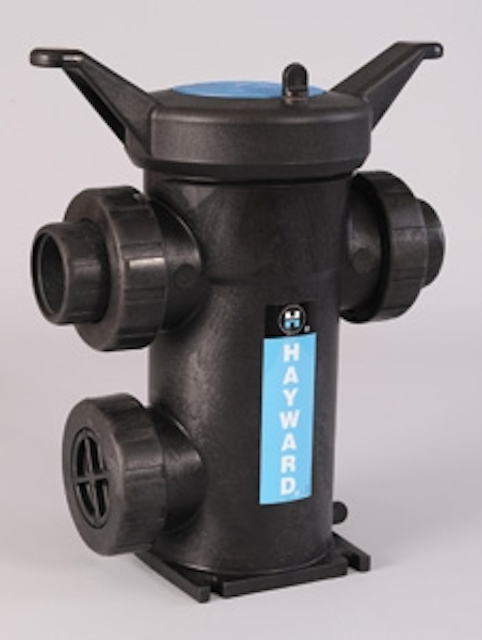 Elster AMCO Water is focused on the development and implementation of innovative metering and system solutions. The company's direct sales force and nationwide distributor network provides turnkey project management, and on-site/after sale support. The company has extensive product offerings that meet AWWA standards. Residential, commercial and industrial products include positive displacement, turbine, compound, single jet, and electromagnetic evoQ4. The meters are compatible with AMR/AMI through the Evolution system walk-by, drive-by and fixed network solutions.
Elster AMCO Water Inc.
Web: www.elsteramcowater.com
Circle No. 237 on Reader Service Card
---
AMI systems
The strength of the Aclara STAR Network is its flexibility. The AMI solution can mix-and-match one- and two-way meter transmission units (MTUs) to capture the AMI data for all customer types. Utilities may choose one-way MTUs for twice-a-day readings from residential customers. Then, choose two-way MTUs for the larger commercial customers to capture hourly meter reads and take advantage of advanced distribution control and systems.
Aclara®
Web: www.aclara.com
Circle No. 238 on Reader Service Card
---
Metering systems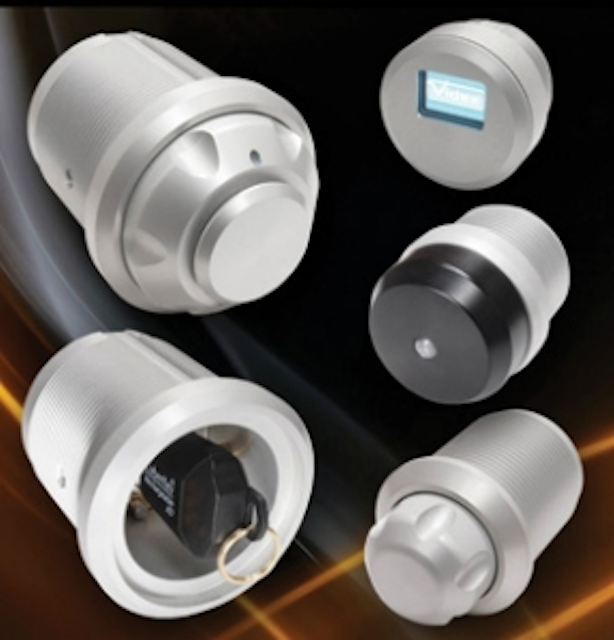 Mueller Systems provides Smart Metering solutions to optimize the delivery and use of energy and water. The Mi.Net™ Mueller Infrastructure Network for Utilities provides utilities with an end-to-end wireless solution for AMI optimization that is secure, flexible and scalable. It links meters, distribution infrastructure and control devices in an efficient data network.
Mueller Systems
Web: www.muellersystems.com
Circle No. 240 on Reader Service Card
---
Metering systems
Master Meter's AMR systems offer easier data collection and increased efficiency and revenue. The company's new MasterLinx™ enterprise software includes advanced features like meter right-sizing; leak, tamper, theft and tools utilities need to turn raw data into actionable intelligence for informed decisions. Its Octave Meter uses the science of sound to accurately measure use of water.
Master Meter Inc.
Web: www.mastermeter.com
Circle No. 239 on Reader Service Card
---
Mobile workforce management
Clevest's Mobile Field Force system helps utilities respond faster to emergencies and optimizes the productivity of field crews in areas that include service orders, meter exchange, collections, detect leaks, locates and more. With solutions for Smart Meter deployment and post deployment maintenance, the company also helps utilities manage the risks and challenges of implementing AMI technologies. Modular tools include Dispatching, Scheduling, AVL (Automatic Vehicle Location), In-vehicle Navigation, Route Optimization and Mobile Portals.
Clevest Solutions Inc.
Web: www.clevest.com
Circle No. 244 on Reader Service Card
---
Single-jet meters
The Spectrum Single-Jet Meter from Metron Farnier is the widest range single measuring element meter available to US utilities. The meters have been designed to replace compound type and turbine type meters for commercial services. The meters feature a 1000:1 turndown ratio and superior low flow registration. They are unaffected by sand or small debris in the line and have no straight pipe requirements upstream or downstream of the meter. The meters can be combined with AMR/AMI systems from Transparent Technologies to help reduce unaccounted for water and increase revenues. The system offers true 2-way datalogging and network or drive-by AMR.
Metron Farnier Inc.
Boulder, CO
Tel: 800-763-8766
Web: www.metronfarnier.com
Circle No. 231 on Reader Service Card
---
Meter data management
Oracle has released its Utilities Meter Data Management 2.0, a key component of the company's Utilities Smart Meter Platform, which helps utilities manage customer energy and water consumption data gathered from smart meter deployments. The system helps utilities organize consumption data and turn it into actionable intelligence - improving service, controlling operational costs and responding appropriately to meter-related events and alerts. The new software release sits at the platform's core and verifies, stores, processes and formats the data, providing every utility department, application and business process with the metering information it needs.
Oracle
Web: www.oracle.com/industries/utilities
Circle No. 243 on Reader Service Card
---
Metering systems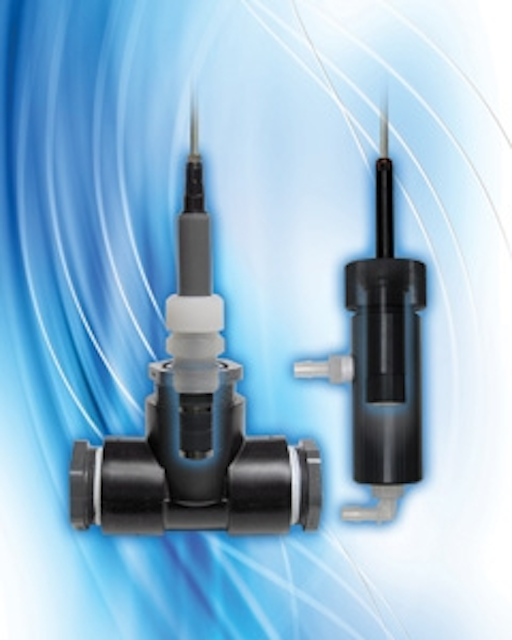 Itron works with water utilities to deliver sustainable solutions that drive operational savings, monitor system integrity, and enhance customer service experiences. The company provides intelligent metering, data collection and utility software solutions. Itron water products include Flostar and Woltex water meters; ChoiceConnect™ 100 AMR and AMI meter data collection and communication systems; water loss management products (Leak Sensor, MLOG, mlogonline, ZCorr, DigiCorr and Digital Leak Detector); meter data management and related software applications; as well as comprehensive project management, installation, and consulting services.
Itron
Web: www.itron.com
Circle No. 241 on Reader Service Card
---
Mag meter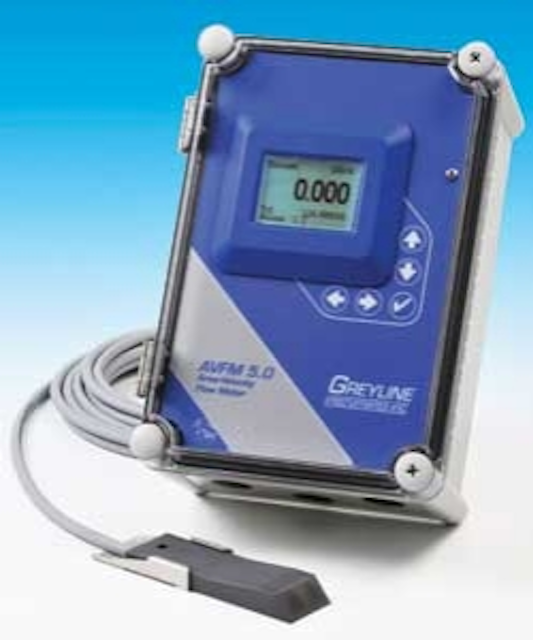 Badger Meter recently expanded its M-Series® Mag Meter line to include three new electromagnetic flow metering solutions. The battery-operated M-5000 Mag Meter is suitable for a wide range of utility and industrial applications and is ideal for remote settings and other applications without access to power. The M-2000 Mag Meter with field testing capability delivers precise flow measurement for a variety of purposes - on potable meter lines, in fluids with suspended solids and most applications requiring exacting measurement. The third addition to the metering solutions line, the M-Series Field Verification Device, is designed for use with the M-2000 and M-5000 mag meters.
Badger Meter
Brown Deer, WI
Tel: 800-876-3837
Web: www.badgermeter.com
Circle No. 236 on Reader Service Card
---
AMR system
Datamatic offers Mosaic™, an AMR system supporting a migration path through walk-by, mobile and true mesh network collection methods using the same endpoint, a Mosaic-class Firefly. Although most utilities will move quickly to full mesh network functionality, the system can operate indefinitely using any mixture of collection methods. Each endpoint functions as both a meter interface unit and a repeater. Data is "hopped" between endpoints as they create multiple, redundant pathways to the gateway. The mesh is "self-healing," in that it is designed to reroute around issues without user intervention.
Datamatic Ltd.
Web: www.datamatic.com
Circle No. 242 on Reader Service Card
More WaterWorld Current Issue Articles
More WaterWorld Archives Issue Articles