Products & Services: VALVES
Feb 1st, 2011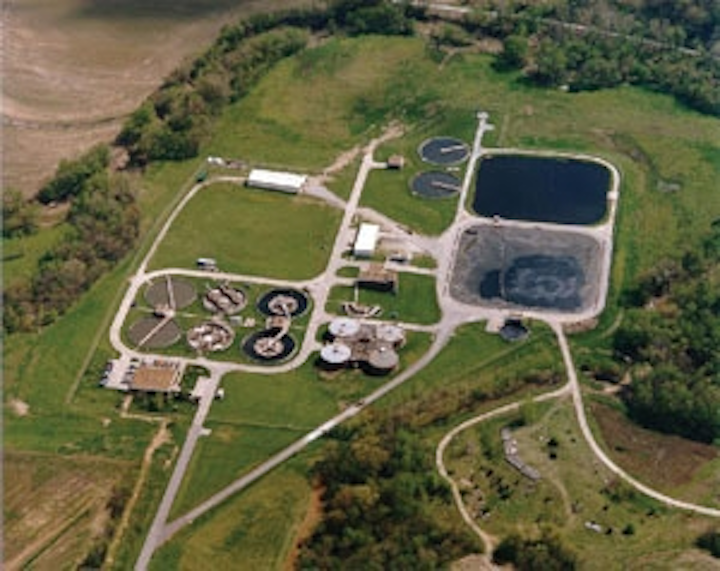 Control valve
The new Sharktooth control valve, available from Yeary Controls, provides excellent throttling characteristics, plus aerodynamic noise attenuation and liquid cavitation reductions. An innovative control cartridge is used to turn triple eccentric butterfly valves into control valves with exceptional control characteristics, as well as Class IV, V, or VI metal-to-metal, fire safe shut-off. They are available in carbon steel, stainless steel and special alloys for liquids, gasses, and steam at temperatures from cryogenic up to 850F in 150, 300 and 600 ANSI pressure classes, from 3" through 48", with a wide choice of actuators and control accessories.
Yeary Controls
Chicago, IL
Tel: 312-335-1012
Web: www.yearycontrols.com
Circle No. 249 on Reader Service Card
---
Valve sockets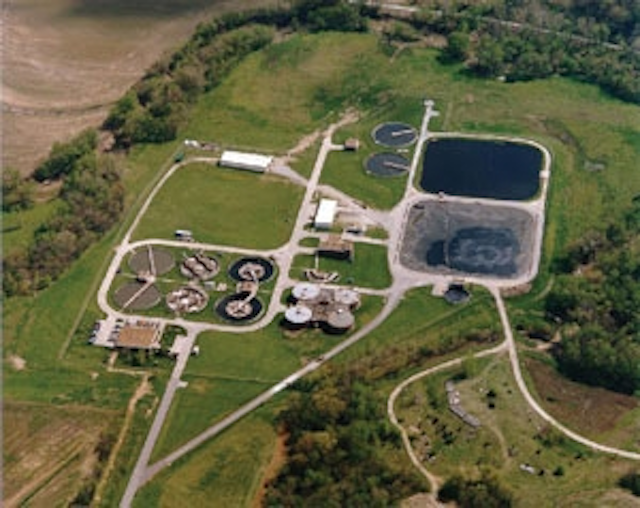 Reed VKSK Sockets are specifically designed to engage a rounded or corroded gate nut on valves in difficult situations. The sockets attach to a standard gate key with the VKSK's screw and plate. Kits include small, medium, and large sockets which are rugged and durable, yellow-zinc-plated, hardened steel. These special sockets fit regular valve keys. Reed's kit solution is lower cost and lower maintenance than alternative tools used for removing stubborn gate nuts.
Reed Manufacturing
Web: www.reedmfgco.com
Circle No. 250 on Reader Service Card
---
Valve actuators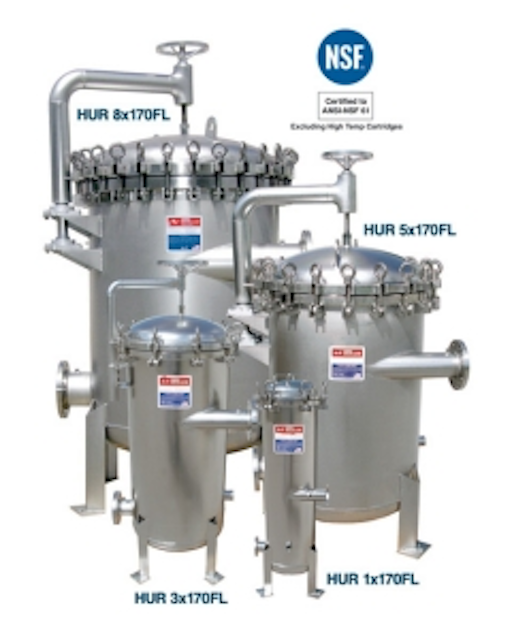 Rotork all-electric, non-intrusive CVA control-valve actuators are available in linear and quarter-turn actions and eliminate the need for air supplies. They provide precise operation, advanced HMI capabilities, and fail-to-position protection as well as energy and maintenance savings. CVA actuators provide control-valve operation with repeatability and resolution performance at <0.1% of full scale. In addition, they include wireless Bluetooth communication technology that can be used for simplified actuator set-up and adjustment.
Rotork Process Controls Inc.
Milwaukee, WI
Tel: 585-247-2304
Web: www.rotork.com
Circle No. 251 on Reader Service Card
---
Valve control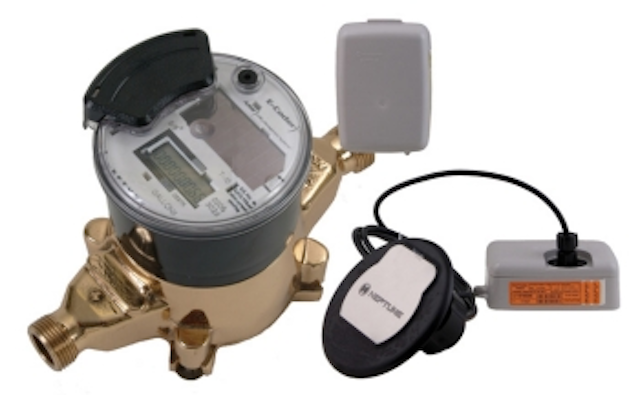 Bernard Controls' Master Station is a turnkey system designed to ease the command and control of many motor operated valves using fieldbus. Compared to traditional point-to-point connection, fieldbus gathers more information while optimizing on-site wiring and reducing the overall cost of installation. In many cases, the control architecture integrates a "Master Station" located between the DCS and the actuators. Combining PLC technology, full redundancy and bus continuity, the station has been designed as a reliable system to protect an installation. Digital communication allows the user to retrieve a large quantity of information from the field units.
Bernard Controls
Web: www.bernardcontrols.com
Circle No. 252 on Reader Service Card
---
Diaphragm valve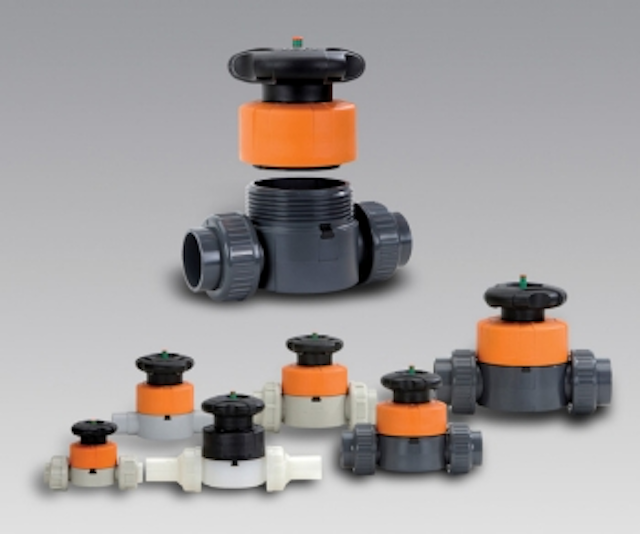 The new Type 514-519 High Flow Diaphragm Valve Series from GF Piping Systems valve offers an optimized, turbulence-free flow geometry that provides significantly increased flow rate performance and lower energy consumption. These features expand the valve's suitability for applications where diaphragm valves were previously not considered due to flow restriction. Cv values range from 3.9 to 116.8, depending on size and end connection.
GF Piping Systems
Tustin, CA
Tel: 800-854-4090
Web: www.gfpiping.com
Circle No. 253 on Reader Service Card
---
Electric actuators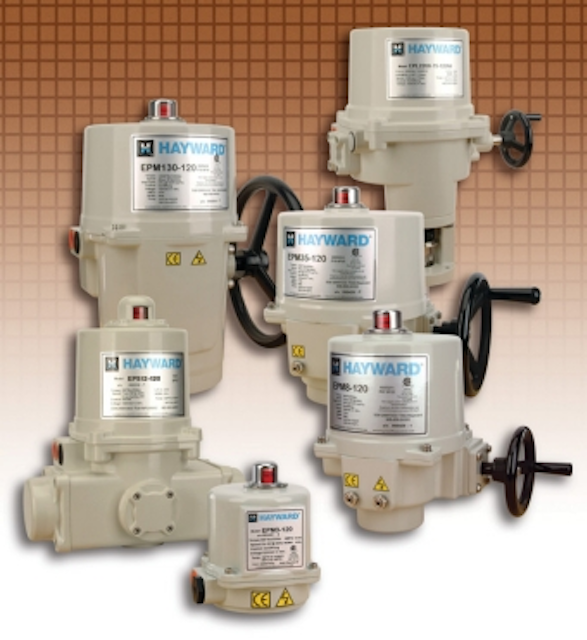 Industrial designed EPM, EPS, and EPL Series Electric Actuators from Hayward are available in a variety of quarter-turn reversing spring return and non-spring return designs as well as Linear Drive models. EPM Series Non-Spring Return Electric Actuators are designed for use with all ball and butterfly valves up to 24", provide torque outputs from 300 to 13,500 in. lbs., offer integrated manual override, auxiliary switches and internal heater, and are available in either 2 position (on/off), jog (Floating Point) or modulating control configurations.
Hayward Flow Control Systems
Clemmons, NC
Tel: 888-429-4635
Web: www.haywardflowcontrol.com
Circle No. 254 on Reader Service Card
---
Actuated ball valve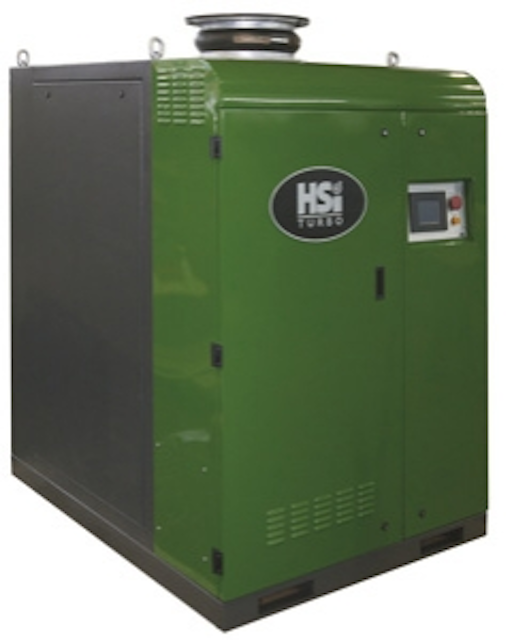 Plast-O-Matic Valves has developed a new electrically actuated polypro ball valve that will automatically accept virtually any input power signal. Designed for pure water and chemical applications, the valves are molded with non-pigmented, plasticizer-free homopolymer resin and are assembled "dry" to eliminate contamination. Available in 3/8" - 2" sizes, the valves meet FDA and NSF requirements. The new Series EBVA electrical actuator is available assembled to the valve and is also sold separately for future field installation.
Plast-O-Matic Valves Inc.
Cedar Grove, NJ
Tel: 973-256-3000
Web: www.plastomatic.com/ebv.html
Circle No. 255 on Reader Service Card
---
Gas shutoff system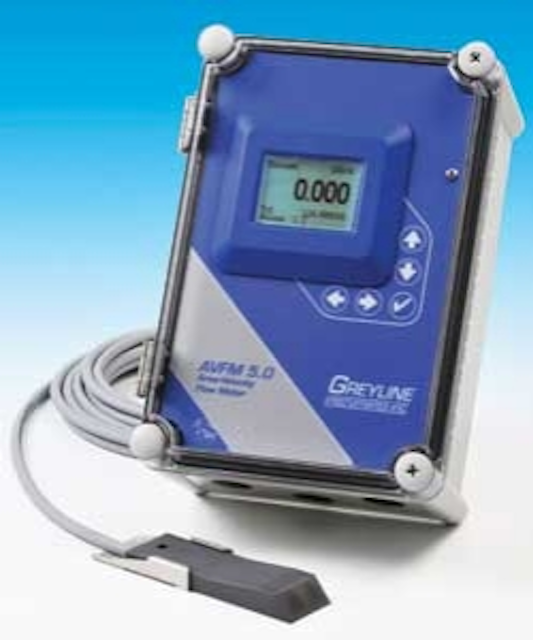 The Duplex Model II control system from Halogen Valve closes Eclipse actuators on 150 lb. gas cylinder and ton container valves when activated by remote sensors. The newly designed computer system applies 30 foot-pounds of torque for test closures and 50 foot-pounds of torque for emergency closures of cylinder valves. All Fire Codes recognize and approve the "automatic-closing fail-safe shutoff valve" system in lieu of a scrubber treatment system.
Halogen Valve Systems
Irvine, CA
Tel: 877-476-4222
Web: www.halogenvalve.com
Circle No. 256 on Reader Service Card
---
Automatic valves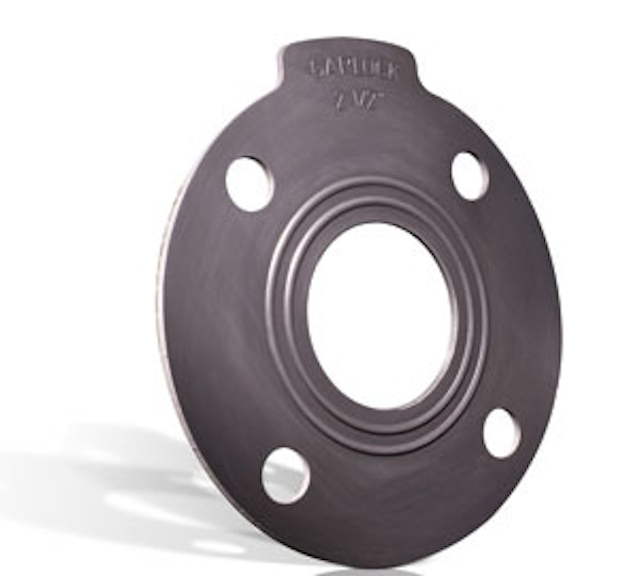 Ooval Valves, distributed by Amiad Filtration, now offers oval-diaphragm automatic valves in 2" and 3" plastic sizes. The company also offers a metal valve line in 2" through 8" sizes. The gentle curves of the valve chamber dramatically reduce cavitation and water hammer, and lowers pressure loss by as much as 300 percent compared to conventional valve designs. The design also improves Cv values by 44 percent over standard valves, nearly doubling flow. The valves feature a unique, flexible oval diaphragm that delivers drip-tight sealing and effective pressure regulation down to 5.8 psi at high or low flow rates.
Amiad Filtration Systems
Tel: 800-969-4055
Web: www.ooval.com
Circle No. 257 on Reader Service Card
---
Butterfly valve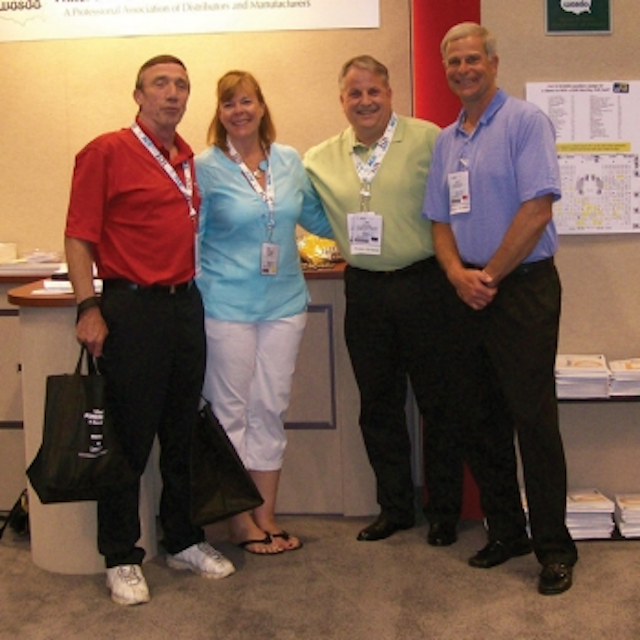 The Henry Pratt HP350 butterfly valve is rated to handle line pressures of up to 350 psi and is offered in both flanged and mechanical joint end connections. Actuation options include buried service nut or handwheel. The valve is available in sizes of 6" through 48" for flanged end connections and 6" through 24" for mechanical joint connections. The valve disc uses a flow through design and seals using the Henry Pratt patented E-LOK seating system.
Henry Pratt Co.
Aurora, IL
Tel: 877-436-7977
Circle No. 259 on Reader Service Card
---
Valve products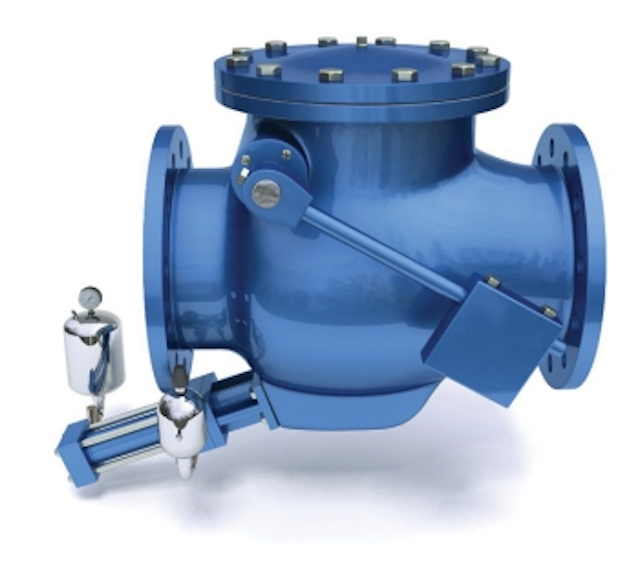 APCO Valve & Primer produces a complete line of Air Release / Air Vacuum Valves. The company also manufactures the following valves: Silent Check, Slanting Disc Check, Cushioned Swing Check, Rubber Flapper Check, Automatic Control, Double Door Check, Metal Seated Ball and Cone Valves. The company recently added Eccentric Plug valves to its product line. It also offers engineering and technical help for all of its products.
APCO Valve & Primer Corp.
Tel: 800-323-6969
Web: www.apcovalves.com
Circle No. 258 on Reader Service Card
---
Check valve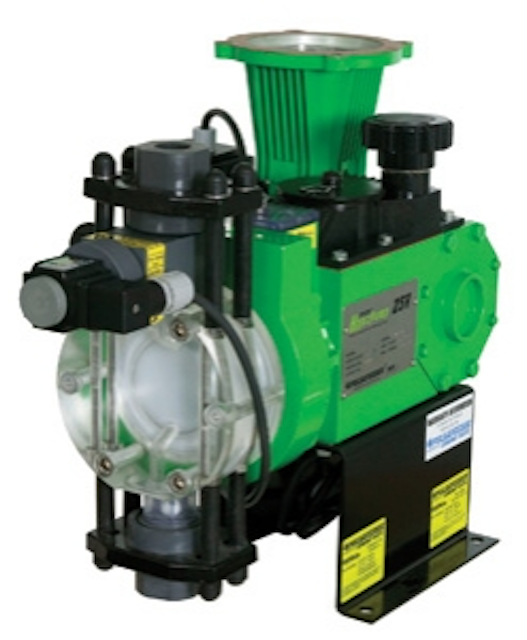 The Tideflex CheckMate™ Inline Check Valve is ideal for backflow prevention and odor mitigation. In outfalls, stormwater, CSO and SSO applications, the custom-engineered, all-rubber unibody design eliminates backflow from oceans, rivers and interceptors. The valve features an elastomer, fabric-reinforced design. It offers low headloss and can open to near full pipe diameter. This maximizes the flow capacity of the outfall, which is particularly beneficial in low-lying areas where limited driving head is available.
Tideflex Technologies
Carnegie, PA
Tel: 412-279-0044
Web: www.tideflex.com
Circle No. 260 on Reader Service Card
---
Emergency actuators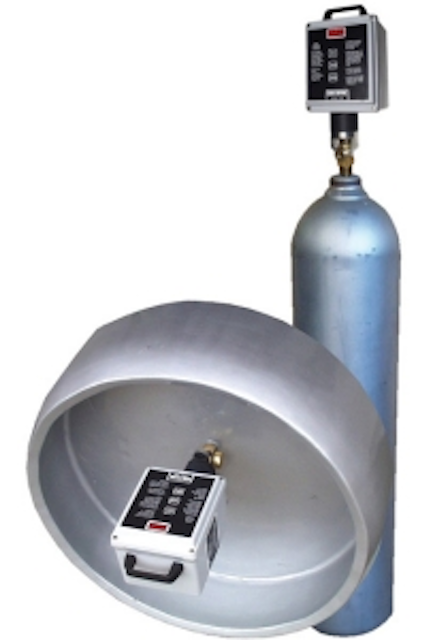 Robo-Control manufactures battery-operated actuators to remotely open and close hazardous gas cylinder and container valves such as chlorine and sulfur dioxide. The actuators weigh as little as six pounds and mount to the valve independently from existing hardware or dispensers. Each actuator has integral indication for actual valve position and outputs for valve position are available. Some actuators can communicate with an RTU or PLC for SCADA or in-plant control. Integral leak detectors are available to provide immediate closure when a leak is detected.
Robo-Control
Tel: 409-697-2666
Web: www.robo-control.com
Circle No. 261 on Reader Service Card
---
Motorized electric valves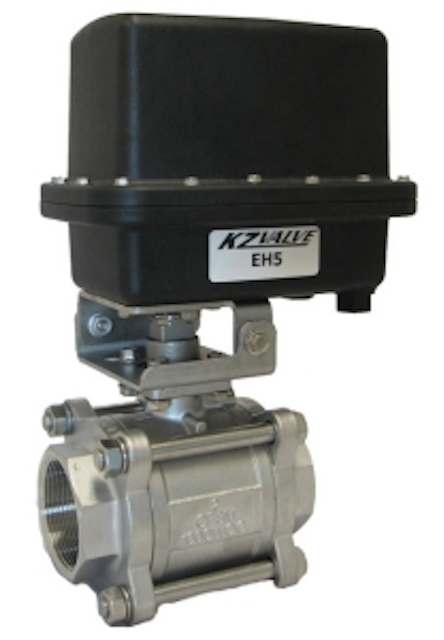 KZValve designs and manufactures motorized electric ball and butterfly valves from ¼" to 6". Using solid state circuit boards, its actuators are rated NEMA 6P (waterproof), NEMA 7D (ignition safe), and exceed USCG electrical system standards. The EH5 actuator is the heaviest motor for valve sizes to 6". The engineering staff will retrofit actuators to quarter turn valves and welcomes custom applications. Ball and butterfly valves are available in stainless steel, bronze, poly, or nylon.
KZValve
Tel: 800-288-1112
Web: ww.kzvalve.com
Circle No. 262 on Reader Service Card
---
Inline check valves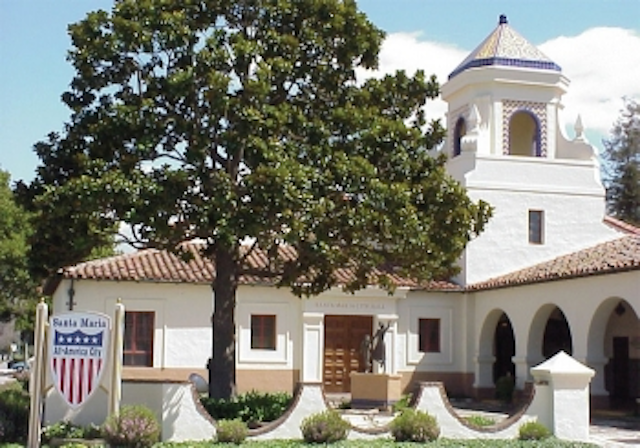 The ProFlex 750 from Proco Products is designed to answer enclosed body check valve requirements. It requires no external power sources. The valve's unique design means no mechanical parts to break down or wear, reducing maintenance costs. The inline check valve allows flow of abrasive materials such as raw sewage, sludges or slurries. The elastomer design allows media to flow through without significant head losses and will seal around solids trapped in the valve.
Proco Products
Stockton, CA
Tel: 800-344-3246
Web: www.procoproducts.com
Circle No. 263 on Reader Service Card
---
Backflow preventers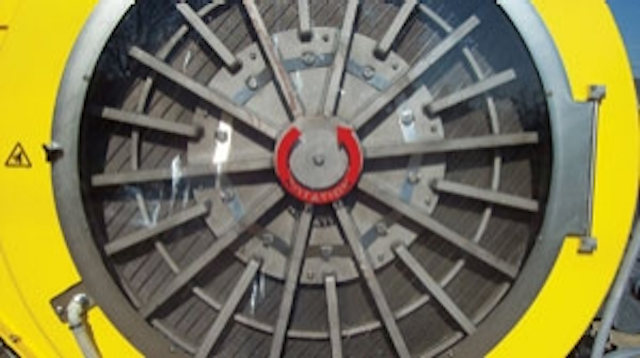 The new Wilkins 300AR Series Backflow Preventers include an integral spacer spool, pre-assembled from the factory, ready to drop-in. They are fully approved in 2 ½" - 10" sizes and available in four models: 350AR Double Check Valve Assembly, 350ADAR Double Check Detector Assembly, 375AR Reduced Pressure Principle Assembly and 375ADAR Reduced Pressure Detector Assembly. The series is designed for drop-in replacement of existing longer lay length assemblies without the need for additional external spools or spacers. A custom sized grooved spool installed between the backflow body and downstream shut-off valve allows customer specified assembly lengths to be shipped directly from the factory.
Wilkins, A Zurn Company
Tel: 805-226-6287
Web: www.zurn.com
Circle No. 264 on Reader Service Card
---
Check valves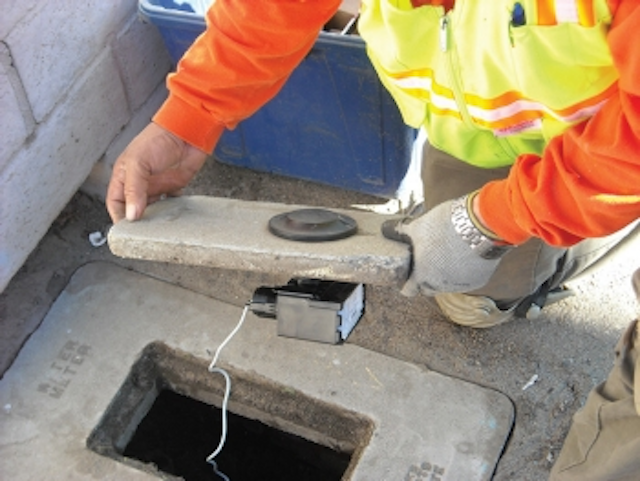 Duckbill Check Valves, available through Onyx Valve, are constructed of 100% reinforced rubber and molded to the customer's application requirements. They are rust and corrosion resistant, offer silent operation, and have no mechanical parts. Flanged or Slip-On connections are available, as are many elastomers to suit the application. The valves offer low pressure drop with excellent back flow sealing capability.
Onyx Valve Co.
Cinnaminson, NJ
Tel: 856-829-2888 Web: www.onyxvalve.com
Circle No. 267 on Reader Service Card
---
Insertion valve
EZ2™ valves from Advanced Valve Technologies feature precision-machined castings that meet AWWA material specs and are sized and engineered to operate like an OEM valve. The valves actuate with the normal number of turns, have a standard profile, and require only one excavation. The compact system is lightweight, easy to handle and installs under pressure. Installation is under one hour for pipes under 16". Large installations are generally completed in under four hours.
Advanced Valve Technologies Inc.
Tel: 877-489-4909
Web: www.avtfittings.com
Circle No. 266 on Reader Service Card
---
Electronic flow measurement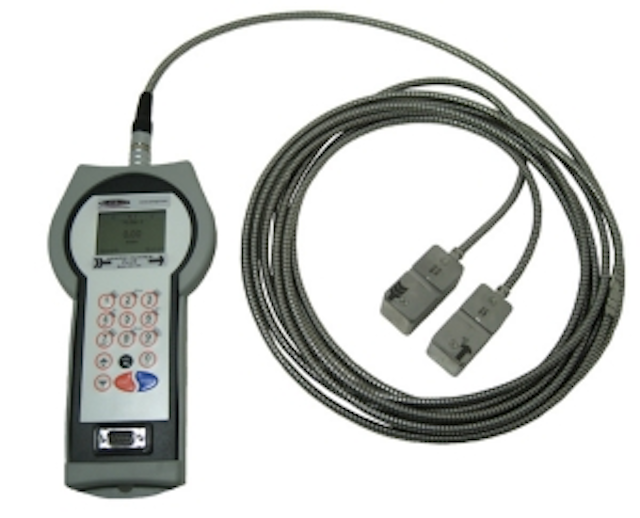 The OCV ValveMeter Lite is an electronic flow measurement system that can be added to any OCV control valve, ranging from 4" to 24". By adding this system, the electronic unit will give the ability to measure flow through the adapted valve. The user may access the information via digital display on the front of the electronic unit; a 4-20 mA analog output; or an RS232 digital output for the flow rate, totalizer count, measurement scale, and other information. OCV also offers other electronic units for more complex applications.
OCV Control Valves
Tulsa, OK
Tel: 888-628-8258
Web: www.controlvalves.com
Circle No. 265 on Reader Service Card
---
Insertion valve
Team's InsertValve™ installs under pressure, eliminating the need for line shut downs. Designed for a wide range of line sizes and types, the valve's wedge gate seats on the valve body, not the pipe bottom. This feature prevents the seat from coming into contact with the cut pipe edges and significantly extends valve life. The valve can be repaired under pressure. Team offers professional installation services by trained technicians or packaged solutions ready for line cut-in.
Team Industrial Services
Alvin, TX
Tel: 800-662-8326
Web: www.teamindustrialservices.com
Circle No. 268 on Reader Service Card
More WaterWorld Current Issue Articles
More WaterWorld Archives Issue Articles