New Products
Feb 1st, 2011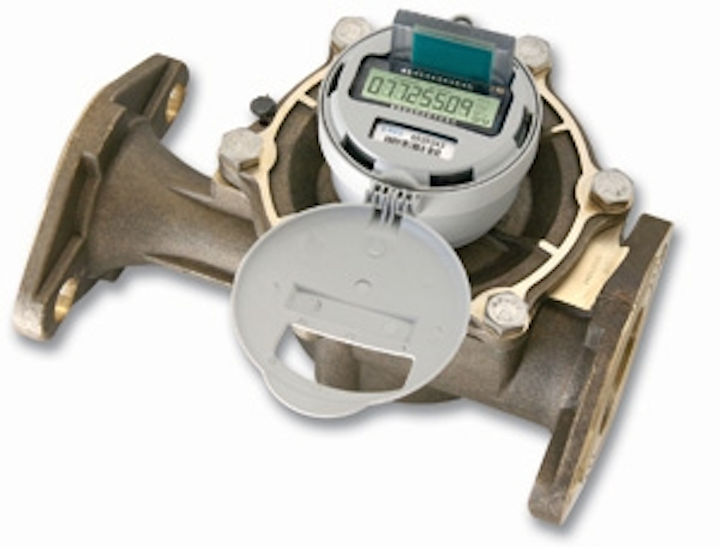 Drain guard
Agri Drain's external guards provide outlet protection for storm drains and are Iowa DOT approved. They are available to fit 4" and 6" pipe. The galvanized expanded metal is ½"-Standard #13.
Agri Drain Corp.
Adair, IA
Tel: 800-232-4742
Web: www.agridrain.com
Circle No. 218 on Reader Service Card
---
Gas monitoring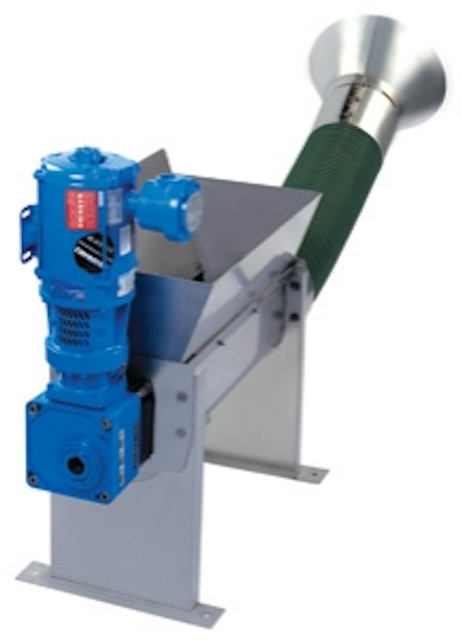 The MSA Trigard Monitoring System detects chlorine, sulfur dioxide and other toxic gases, combustible gases, as well as oxygen deficiency or enrichment. This system was designed specifically for water and wastewater facilities. The monitor features an adjustable range, multiple sensor mounting options, on-board relays and NEMA 4X design. The LCD display has highly visible LED indicators, and the piezo horn features a silence button. The monitor can be AC- or DC-powered, and is available as either a single-point or a 3-point unit.
MSA
Pittsburgh, PA
Web: www.msanorthamerica.com
Circle No. 219 on Reader Service Card
---
Data management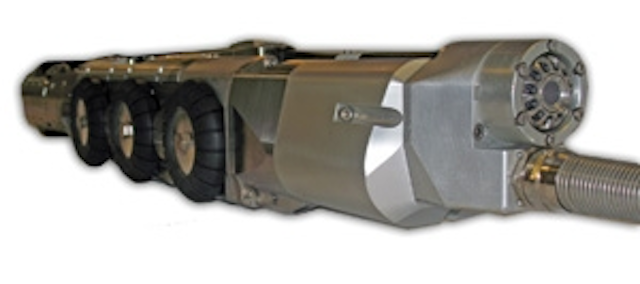 The LogMessage system from CAS Dataloggers has been designed to record data for applications such as remote monitoring. This system is available in seven different configurations that incorporate up to 30 analog inputs with a sampling rate up to 1200 Hz. It provides a solution for data collection, control and alarming in a single compact stand-alone package. The system can measure voltage, current, thermocouple or RTD sensors. It eliminates the potential for measurement errors and ground loops with universal, differential, galvanically isolated analog inputs. The different configurations also offer a mix of digital inputs, counters, analog outputs and digital outputs.
CAS DataLoggers
Chesterland, OH
Tel: 800-956-4437
Web: www.dataloggerinc.com
Circle No. 220 on Reader Service Card
---
Design software
Bentley Systems has released V8i (SELECTseries 2) versions of its Bentley Water and Bentley Expert Designer Water. These products simplify workflows and provide utility engineers and owner-operators with a comprehensive suite of network design and management applications for the construction and refurbishment of utility infrastructure. The Water module provides an integrated GIS and design environment, coupled with an intelligent and customizable network model, to allow municipalities and utilities to address all operations of a typical water supply network.
Bentley Systems Inc.
Exton, PA
Web: www.bentley.com
Circle No. 221 on Reader Service Card
---
Water modeling, management
MWH Soft has released the V3.5 generation of CapPlan Water, its water modeling and management software. Running on the company's GIS-centric InfoWater package, the software adds numerous scoring options for better determination of likelihood and consequence of failure for underground infrastructure. It can change the way water utilities plan the relative phasing of system improvements by allowing users to assess both the probability and consequence of failure for each asset.
MWH Soft
Broomfield, CO
Tel: 626-568-6868
Web: www.mwhsoft.com
Circle No. 222 on Reader Service Card
---
Business intelligence
The latest release of Oracle Business Intelligence for Utilities is a key component of the company's growing family of analytics products designed to help utilities access, organize and use the data they need to monitor activities, make decisions and meet organizational goals. The system also helps utilities understand and leverage the vast data influx from smart meter and smart grid deployments. The software is delivered as a separate, pre-built solution which includes extractors and schema that pull data from specific Oracle Utilities production applications; dashboards that display information on maps; and graphical dashboards that analyze and summarize information in charts, stoplights, top 10 lists, alerts and more.
Oracle Utilities
Web: www.oracle.com/industries/utilities
Circle No. 223 on Reader Service Card
---
Fine screens

The Duperon® FlexRake® FPFS, a fine screen with exclusive Thru-Bar™ screening, employs custom tear-shaped bars. This unique configuration provides a 50 percent screening efficiency advantage over rectangular and circular shaped bars (based on .25-inch bar openings). This efficiency benefit delivers dynamically improved flow characteristics, reduced slot velocity and less headloss.
Duperon®
Saginaw, MI
Tel: 800-383-8479
Web: www.duperon.com
Circle No. 224 on Reader Service Card
---
Information management
Hach offers expanded electronic EPA filing with the version 7.1 release of Hach Water Information Management Solution™ (WIMS™) software. The data management software program is designed specifically for the drinking water and wastewater industries. Version 7.1 offers electronic reporting capabilities in all states that require or allow electronic filing. Reports available include netDMR; eDMR, CIWQS, and SDWIS. In addition, the system now includes automatic output of graphs and reports in the base price, along with a 4 GB database with all multi-user licenses.
Hach Co.
Loveland, CO
Web: www.hachwims.com
Circle No. 225 on Reader Service Card
---
Pipeline inspection
Wachs Water Services has signed an agreement to market a new leak detection system that works through fire hydrants. The JD7 Investigator provides HDTV images of the inside of pipelines - identifying tuberculation, features, liner condition, laterals, etc. while simultaneously detecting leaks in the line. The company will also offer the JD7 LDS1000, a leak detection system used on existing transmission lines. It provides an HDTV image up to 3000 feet from the point of entry into a pipeline without interrupting service.
Wachs Water Services
Buffalo Grove, IL
Web: www.wachswaterservices.com
Circle No. 226 on Reader Service Card
---
Video system
Enhancements and upgrades in the Longwatch Video System Version 5.2 include a Value Edition of the Console Recorder, a low-power XLP version of the Video System that delivers surveillance in remote areas with limited power budgets, and improved database functions. The console recorder monitors and records all activities at up to six operator consoles, including screen displays and operator actions via the keyboard and mouse, so that engineers and supervisors can replay an "event."
Longwatch Inc.
Norwood, MA
Tel: 781-255-7400
Web: www.longwatch.com
Circle No. 227 on Reader Service Card
---
Digital pressure gauge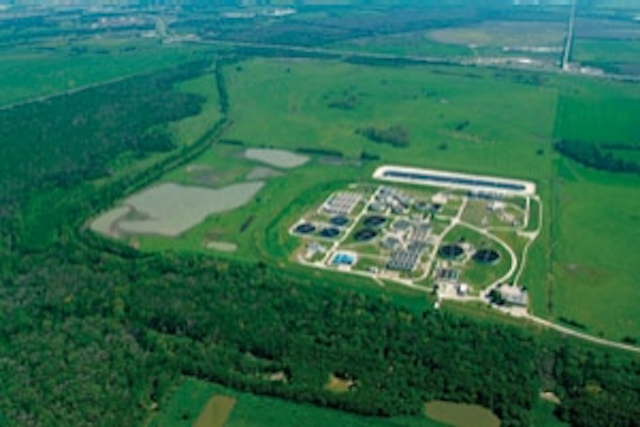 The new Ashcroft® type D1005PS digital pressure gauge has a ½" tall, 4 ½" digit LCD display that makes it easy to read and to resolve the ±0.5%FS accuracy. At the touch of a button, the display can be changed to read out in any of the nine pre-programmed units of measure. It also provides peak load indication, an optional backlit LCD and a rugged stainless steel sensor and inlet for use with a variety of wet or dry pressure media.
Ashcroft
Tel: 800-328-8258
Web: www.ashcroft.com
Circle No. 228 on Reader Service Card
---
Hydrogeologic software
Schlumberger Water Services has released Hydro GeoAnalyst v.2010.1. This latest release helps environmental consultants, government agencies and industry to more efficiently manage the enormous amounts of geo-environmental data sources associated with aquifer characterization, groundwater remediation and environment projects. The new version includes improved map and cross-section labeling and new visualization capabilities on cross-sections. Boreholes and cross-sections can be efficiently correlated to water tables and model layers, leading to an effective comparison of observed, interpreted and modeled data.
Schlumberger Water Services
Waterloo, Canada
Web: www.swstechnology.com/software
Circle No. 229 on Reader Service Card
More WaterWorld Current Issue Articles
More WaterWorld Archives Issue Articles