Conservation Models, Long-Term Water Planning Among Papers to be Presented by Engineering Firm
CH2M HILL Water experts will be attending and presenting at the American Water Works Association's 2011 Annual Conference and Exposition. The company's employees will present nearly 20 papers, moderate sessions and lead workshops.
May 1st, 2011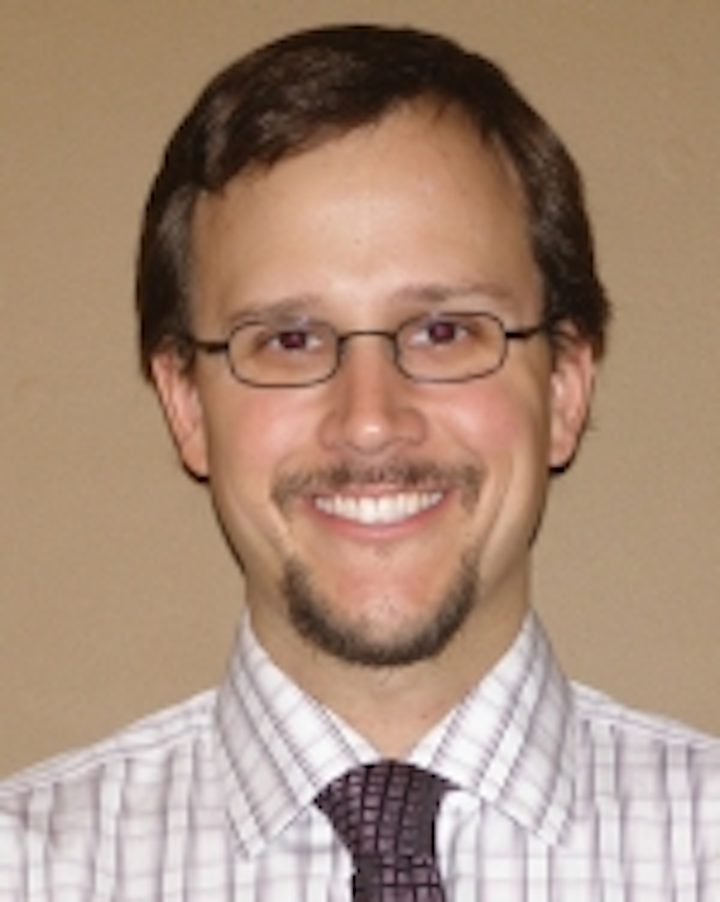 CH2M HILL Water experts will be attending and presenting at the American Water Works Association's 2011 Annual Conference and Exposition. The company's employees will present nearly 20 papers, moderate sessions and lead workshops. Staff will share their knowledge with water professionals from around the globe on a variety of speaking tracks, including water quality and technology, reuse, sustainability, utility asset management and water supply planning.
CH2M HILL presentations for the ACE11 Professional Program include Tony Petrucci speaking on Toronto's Basement Flooding program; Joe Nattress and John Fountas sharing advances in residuals management; Lee Odell and Bill Bellamy presenting the impacts of algae toxins on water treatment plants; Jason Curl discussing sustainability and policy development; Adam Sharpe speaking on sustainability and water supply; Jim Lozier examining the sustainability of indirect potable reuse treatment schemes; Jesus Garcia-Aleman explaining membrane filtration; Rami Raad sharing emergency and security strategies; Quirien Muylwyk speaking on smart water Management; and Ryan Rhoades and Greg Gates presenting case studies on integrated water supply planning for sustainability.
Also during the conference, Scott Haskins will be a panelist for the leadership forum on environment and sustainability and Paul Swaim will help lead a UV disinfection workshop.
Two not-to-miss presentations are from Brian Skeens and Stuart Jeffcoat. Senior Technologist Brian Skeens will compare and evaluate water conservation models in a paper titled: Comparison and Evaluation of Water Conservation Models and Application to Long-Term Water Portfolio Planning.
| | |
| --- | --- |
| | |
| Regional Technology Manager Stuart Jeffcoat. | Senior Technologist Brian Skeens. |
According to Skeens, over the past decade many different conservation modeling tools have been developed and used throughout the United States. Some of the models are proprietary; others are relatively available for use by most water systems. Essentially, the tools effectively evaluate water conservation practices to create successful water conservation plans. The water conservation models are fundamentally based on the principle of determining with certainty the cost of implementing water saving practices and the volumes of water savings that result.
The level of detail in the models varies, as well as the precision with which the calculations are made. Some of the more robust modeling tools include advanced features, such as the ability to evaluate the effects of conservation on revenue, measure interactions between similar conservation practices, gauge the impact on future demand forecasts or determine the timing of capital project needs.
Skeens' presentation will provide an overview of some of the more commonly available water conservation modeling tools. He will compare their features and history, and evaluate their ability to serve their intended purpose. The tools Skeens will assess include spreadsheet tools developed based on EPA guidelines from 1998, the Maddaus DSS model, the Alliance for Water Efficiency Model, and AWWA and CUWCC models. Skeens will demonstrate actual results from the application of each of these models as well as resulting cost and savings for conservation practices.
Regional Technology Manager Stuart Jeffcoat will be presenting during a special topic session of the Disinfection Committee. Jeffcoat's presentation is about the uncertain future of chlorine gas at water treatment facilities. With various forms of legislation being proposed and discussed by Congress, the fate of chlorine gas has been an important topic amongst the water industry over the past few years.
Proposed legislation is looking at "inherently safer technologies" for water disinfection prompting utilities across the country to begin evaluating their options for using alternative disinfectants in order to eliminate the storage of chlorine gas at their water treatment facilities.
Since the Senate Committee on Homeland Security and Government Affairs has unanimously approvedclegislation to extend the current chemical security program for only three more years, water utilities must now start developing a plan for providing a reliable and effective means of primary disinfection that does not necessitate the storage of significant volumes of pressurized chlorine gas. Alternatively, utilities can identify approaches to significantly reduce the risk to the community by implementing enhanced measures to more safely and securely store chlorine gas at the treatment facilities.
Jeffcoat's presentation will provide a 'state of the industry' perspective and will focus on the pending legislation regarding the storage of chemicals and what it means for water treatment facilities. His presentation also will summarize systematic approaches and methodologies for evaluating the risk of continuing to store chlorine gas and potentially selecting a new disinfection technology for the treatment facility.
He will provide real examples from major utilities across the United States, demonstrating how they are preparing for this pending regulatory issue and are often taking proactive measures to either no longer rely upon chlorine gas or improve plant security to significantly reduce the threat of a potential chlorine leak. Jeffcoat will discuss treatment technologies such as: the on-site generation of sodium hypochlorite, the on-site generation of chlorine gas, chlorine dioxide, ultraviolet disinfection, ozone, chlorine scrubbers, and 'safe buildings' for chlorine gas storage.
Jeffcoat's goal in presenting on this topic is to help educate utilities and key industry leadership on the significance of this pending regulatory driver. By using real project examples with proven methodologies for making good engineering and utility decisions, he will show utilities facing similar issues best practices for how to mitigate this regulatory issue and begin preparing for the uncertain future of the continued use of chlorine gas at water treatment facilities.
When CH2M HILL staff members are not presenting papers at industry events, they are sharing their insights and experience through the firm's Access Water blog. Updated weekly, the blog provides a forum for CH2M HILL water experts, clients, and any individuals interested in water to share and discuss the latest news, events, technology, trends, and cool projects. Please visit http://ch2mhillblogs.com/water/
Circle No. 394 on Reader Service Card
More WaterWorld Current Issue Articles
More WaterWorld Archives Issue Articles