ACE Exhibitor Products: Part 1
May 1st, 2011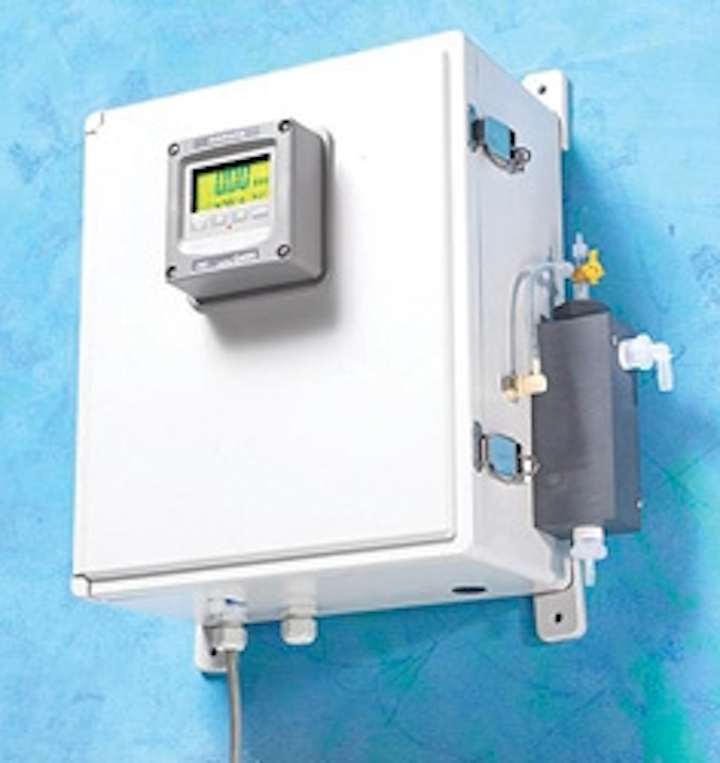 Ammonia monitoring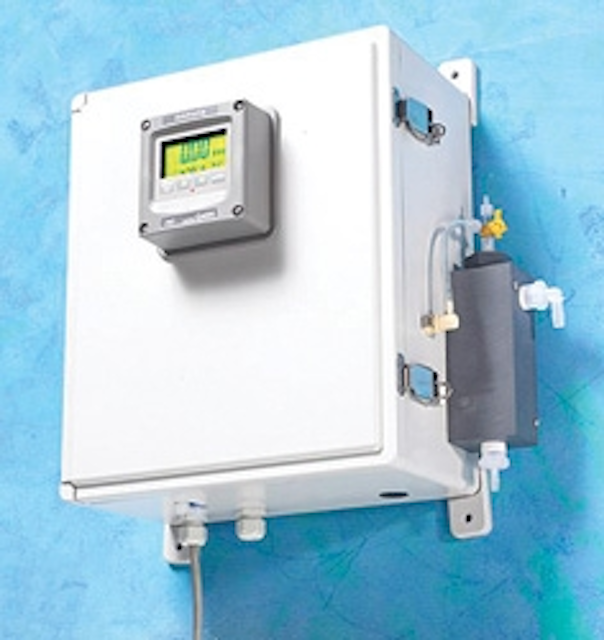 ATI has developed a new approach to on-line monitoring of ammonia that is less expensive and simpler than conventional monitoring equipment. The Q45N Dissolved Ammonia Monitor uses reaction chemistry that converts ammonia in solution to a stable monochloramine compound equivalent in concentration to the original ammonia level. The chloramine concentration is then measured with a unique amperometric sensor that responds linearly to chloramines while eliminating interference from excess free chlorine in solution.
Analytical Technology Inc.
Collegeville, PA
Tel: 800-959-0299
Web: www.analyticaltechnology.com
Booth 537
Circle No. 262 on Reader Service Card
---
Briquette chlorinator
Designed for sanitizing municipal or private drinking water, wastewater and for other water disinfection applications, Arch Chemicals' Constant Chlor® Plus Briquette Chlorinator automatically delivers a consistently accurate dose of available chlorine. The chlorinator uses the company's dry calcium hypochlorite briquettes.
Arch Chemicals Inc.
Norwalk, CT
Web: www.archchemicals.com
Booth 2627
Circle No. 264 on Reader Service Card
---
Advanced metering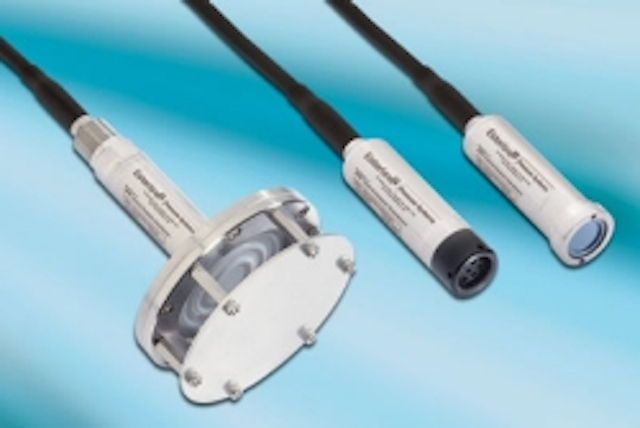 Badger Meter has launched an Advanced Metering Analytics (AMA) solution designed for the unique needs of water and gas utilities. The system incorporates mobile and fixed network reading capabilities along with a host of automated utility management tools to further increase utility productivity and revenue. It is comprised of ReadCenter® Analytics software coupled with new Orion® SE two-way fixed network technology, which is complemented by a family of meters and encoders.
Badger Meter Inc.
Milwaukee, WI
Tel: 800-876-3837
Web: www.badgermeter.com/ama
Booth 1737
Circle No. 265 on Reader Service Card
---
AMR digital register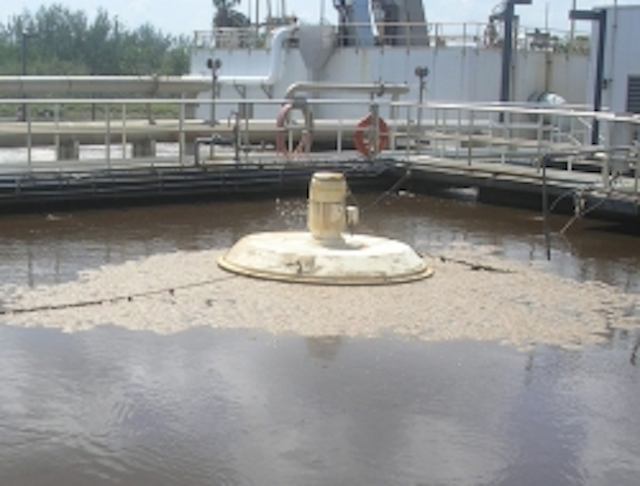 The new innov8 universal register from Transparent Technologies can add years of service to existing water meters while extending low flow accuracy beyond new meter specifications. The register can be installed on most brands of water meters and by eliminating the magnetic drag in typical encoded register designs, brings water meters back to life. The register includes the company's m2 two-way AMR radio that monitors and stores 32,000 data points in intervals as low as 1 minute.
Transparent Technologies
Boulder, CO
Tel: 800-763-8766
Web: www.transparenttech.com
Booth 421
---
PVC pipe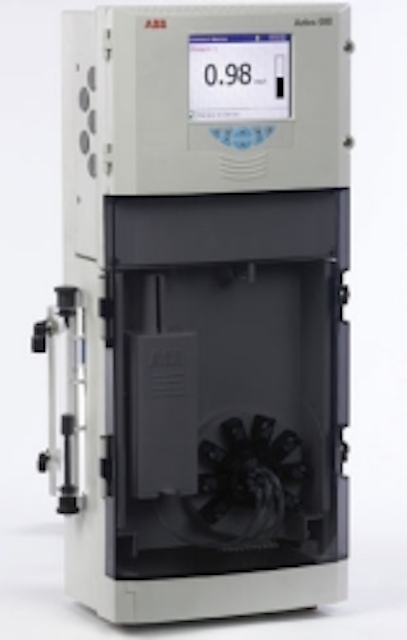 CertainTeed Certa-Lok™ C900/RJ PVC Pipe is designed for use in directional drilling and other restrained joint applications. It requires no special heat-fusion equipment, saving contractors a significant amount of time and money. Its joints are assembled as the pullback continues, so streets remain open and clear. And compared to alternate thermoplastic materials, higher-strength PVC requires a much thinner wall in order to achieve the same pressure rating. Because of this, a smaller diameter of PVC pipe can often be used.
CertainTeed
Tel: 866-284-7473
Web: www.certainteed.com
Booth 959
Circle No. 266 on Reader Service Card
---
UV systems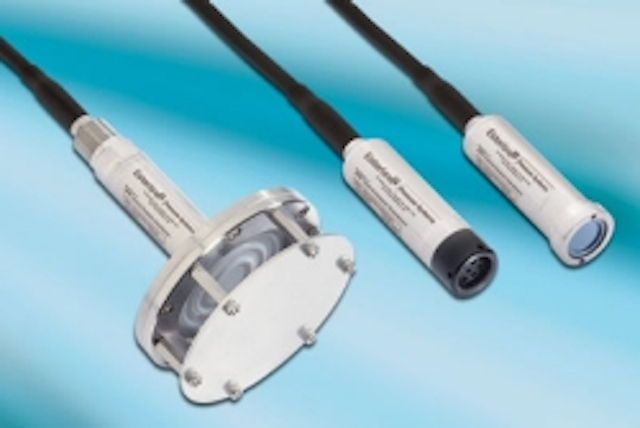 The new 800 watt Amalgam UV system from ETS is currently undergoing validation and is designed for the reuse water, wastewater and drinking water markets. The systems have a number of innovative features designed to optimize performance. They offer UV efficiency greater than 35% , or 1/3 the power of a conventional medium pressure lamp. The company's new 30" Medium Pressure UV system (SX-1873), has been validated and is currently being installed at drinking water facilities for disinfection.
Engineered Treatment Systems (ETS)
Beaver Dam, WI
Tel: 877-885-4628
Web: www.ets-uv.com/industrial
Booth 514
Circle No. 267 on Reader Service Card
---
Portable turbidimeter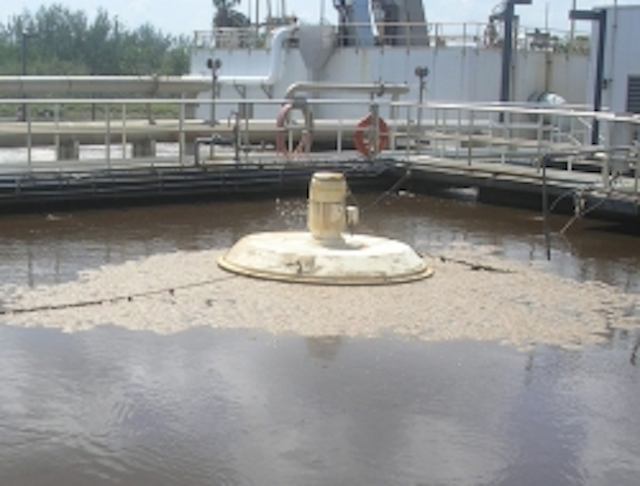 The Hach 2100Q portable turbidimeter offers single-step verification and on-screen assisted calibration, eliminating the need to reference manuals. Single-standard RapidCal™ calibration offers a simple solution for low-level measurements. Optional USB+Power Module enables simple data transfer. All data can be downloaded to any computer. An exclusive algorithm in the Rapidly Settling Turbidity™ mode provides accurate, repeatable measurements for rapidly settling, difficult-to-measure samples while eliminating the need for redundant measurements and estimating.
Hach Co.
Loveland, CO.
Tel: 800-227-4224
Web: www.hach.com/2100Q
Booth 2326
Circle No. 268 on Reader Service Card
---
Level, pressure transmitters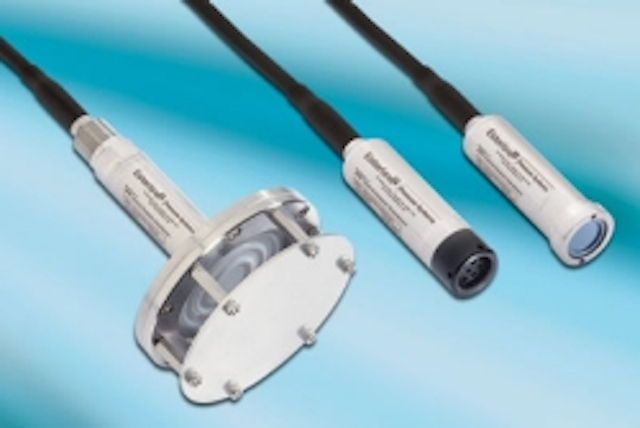 Keller America offers a complete lineup of level and pressure transmitters featuring guaranteed lightning protection at no additional cost. This feature protects the transmitters from voltage surges induced in the line and provides a lifetime warranty against electrical damage. The company offers a wide variety of instruments, from the affordable Levelgage submersible to the high accuracy Preciseline pressure transmitter.
Keller America
Tel: 877-253-5537
Web: www.kelleramerica.com
Booth 1859
Circle No. 270 on Reader Service Card
---
Pipe locators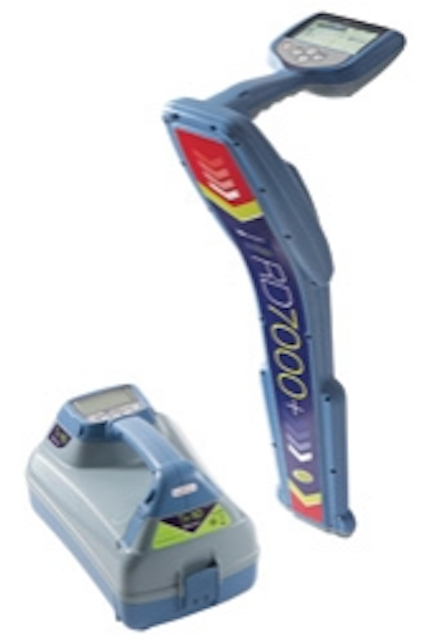 Radiodetection has launched a new range of utility-specific locators. The RD7000®+ product line incorporates Dynamic Overload Protection to improve locate performance in electrically noisy areas and Compass, which determines and displays the orientation of the target cable or pipe, simplifying route determination and helping to improve depth measurement accuracy.
Radiodetection
Bridgton, ME
Tel: 877-247-3797
Web: www.radiodetection.com
Booth 2449
Circle No. 272 on Reader Service Card
---
Automatic shutoff valve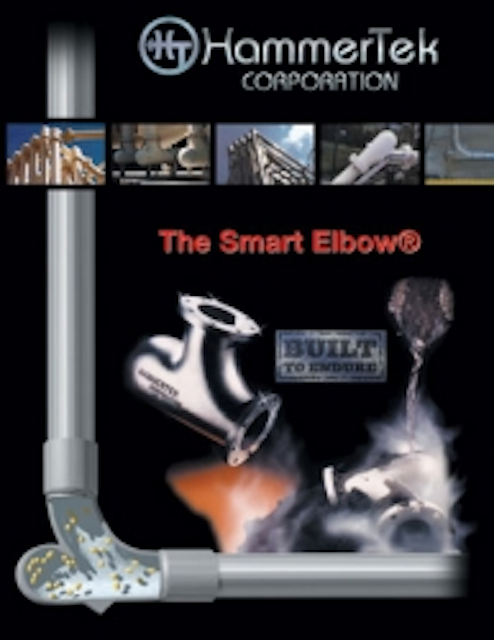 The Hexacon™ Model II control system quickly closes up to six Eclipse™ actuators on toxic gas cylinder and ton container valves when activated by panic buttons or remote gas sensors. The system applies 30 foot-pounds of torque for test closures and 50 foot-pounds of torque for emergency closures of the cylinder valve. It provides SCADA systems with actuator closure status and error codes to quickly analyze problems and take the appropriate corrective action.
Halogen Valve Systems
Irvine, CA
Tel: 877-476-4222
Web: www.halogenvalve.com
Booth 1216
Circle No. 269 on Reader Service Card
---
Asset management software
MWH Soft has released Generation 11.5 of InfoNet, its asset management modeling system. The latest release adds significant customer-requested functionality to improve the management and operation of water, wastewater and stormwater networks. For the first time, the software allows users to create management dashboards to track level of service metrics and other key operational data.
MWH Soft
Broomfield, CO
Tel: 626-568-6868
Web: www.mwhsoft.com
Booth 1551
Circle No. 271 on Reader Service Card
---
TOC analyzers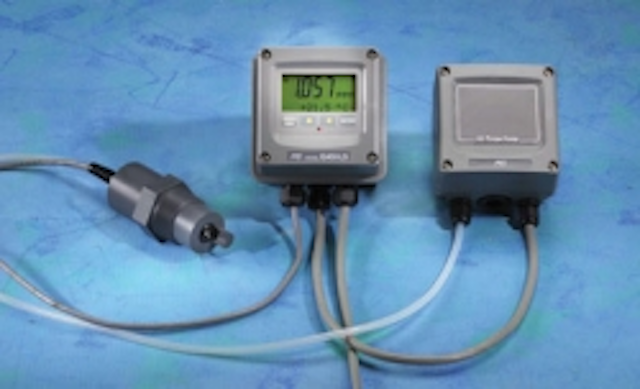 Shimadzu Scientific Instruments has introduced the TOC-L Series of analyzers for total organic carbon testing in aqueous samples. With a wide sample range from 4 μg/L to 30,000 mg/L, the series is suitable for analyzing ultra-pure to highly contaminated samples of wastewater, brine water, seawater, drinking water and pharmaceutical water. Consisting of four models, including PC-controlled and standalone versions, the TOC-L uses the company's 680° C combustion catalytic oxidation method to analyze all organic compounds.
Shimadzu Scientific Instruments Inc.
Columbia, MD
Tel: 800-477-1227
Web: www.ssi.shimadzu.com
Booth 536
Circle No. 273 on Reader Service Card
---
Mobile data collector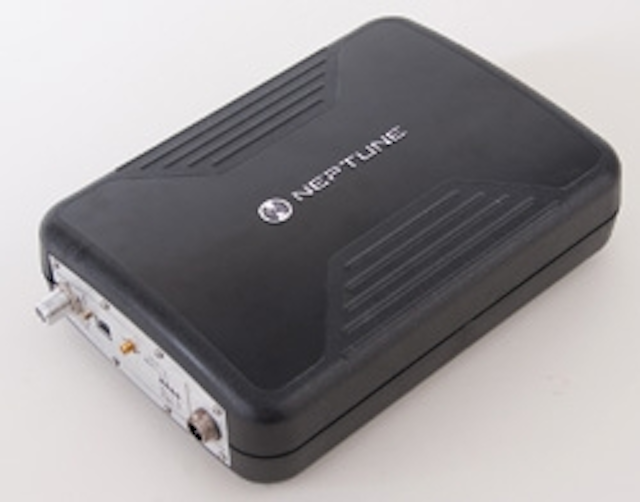 Neptune's MRX920 data collector has a 72-channel receiver and capability of processing 5,000+ reads per hour. The new model weighs 40 lbs. less than the previous model, making it much more portable and even more user-friendly in a package now weighing less than five pounds. The new model also introduces the capability to wirelessly connect to a laptop.
Neptune Technology Group Inc.
Tel: 334-283-7482
Web: www.neptunetg.com
Booth 1325
---
Flow monitoring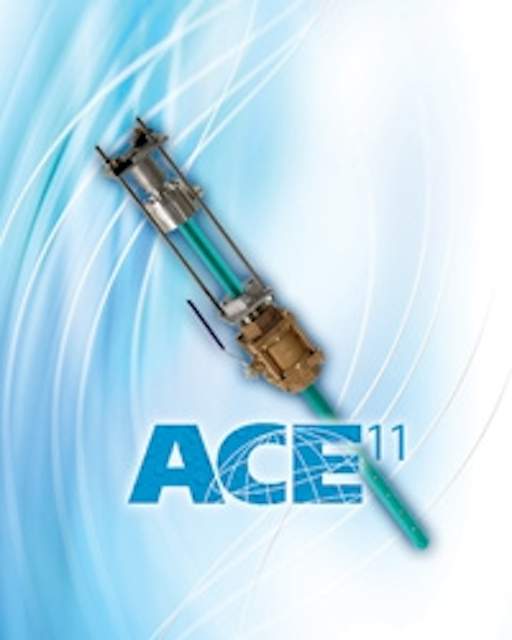 McCrometer's new FPI Mag™ (Full Profile Insertion) flow meter offers forward and reverse flow measurement. The most common applications include storage tanks, water selling or sharing, multiple water sources and ring main distribution systems. The new meter can also help users with complex, problematic piping configurations. Flow data can be gathered where measurement was previously cost prohibitive, such as areas affected by multiple expansions and retrofits or locations where two or more pipes converge and are consolidated into a single line.
McCrometer
Hemet, CA
Tel: 800-220-2279
Web: www.mccrometer.com
Booth 1911
Circle No. 276 on Reader Service Card
---
Water treatment chemicals
Carus Water Technologies provides tailored solutions to meet water quality needs. The company's expertise in water covers multiple applications including corrosion and sequestration control; iron and manganese removal; radium removal; disinfection by product control; contaminant removal; and taste and odor control. The company manufactures products throughout the US at NSF certified facilities.
Carus Corp.
Peru, IL
Tel: 800-435-6856
Web: www.caruscorporation.com
Booth 2423
Circle No. 277 on Reader Service Card
---
Electronic locks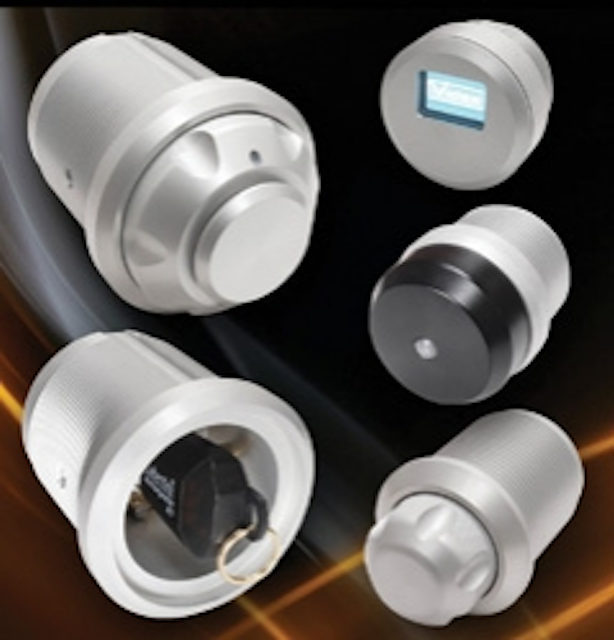 Videx has introduced the new CyberLock Flex System, a family of modules that expands the flexibility of the CyberLock system to bring smart padlocks, electronic locks and keys, and hardwired door control systems together under one access management structure. Behind the scenes, a software platform manages the company's access devices, modules, and soon to be released Flex door controllers as one single access management solution.
Videx CyberLock Solutions
Tel: 541-738-5500
Web: www.videx.com/lock46
Booth 719
---
Automation controller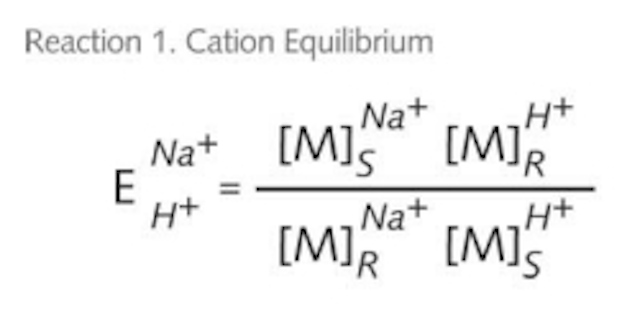 A new Programmable Automation Controller System from Invensys offers integrated control, data acquisition and data storage at PLC pricing. The Foxboro® PAC System is integrated with Wonderware® software that offers control and information capabilities for installations with up to 3,000 input/output (I/O) points, while providing a foundation for a larger and even more capable Enterprise Control System (ECS). The controller marries high-density I/O modules with cost-effective redundancy options, energy efficiency, continuous analog, logic and sequential control and secure data recording at point of measurement.
Invensys Operations Management
Lake Forest, CA
Tel: 949-639-8685
Web: http://4iom.invensys.com
---
Utility saw chain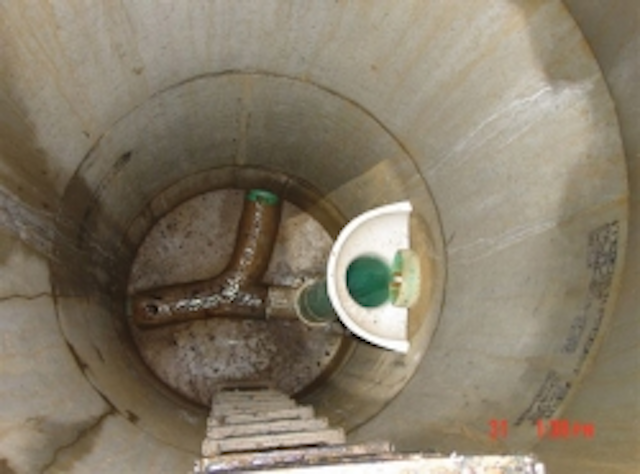 PowerGrit® Utility Saw Chain allows the operator to cut ductile iron and other types of pipe from one position, in the ditch. The saw provides dramatically improved access to the cut with far less excavation. Single-side access reduces excavation time, operator effort and total time to complete the job. Access from one position on a pipe and improved control of the cutting element provides improved ergonomics and operator safety over other methods.
ICS, Blount Inc.
Portland, OR
Tel: 503-653-4644
Web: www.powergrit.com
Booth 449
Circle No. 279 on Reader Service Card
---
Underground construction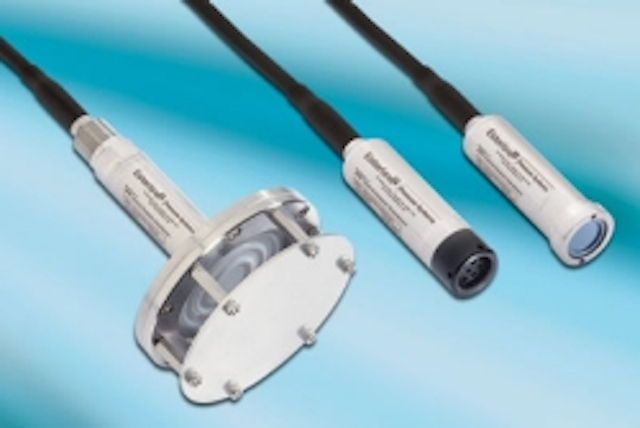 Jacobs Associates provides innovative solutions for difficult underground projects in the drinking water and wastewater sectors. With an emphasis on tunnels and shafts, the firm offers a full range of design, construction management, and dispute resolution capabilities. The company's design services include inspection, tunnel design, shaft design, excavation support, deep foundations, dewatering, foundation design, and geotechnical characterization.
Jacobs Associates
Web: www.jacobssf.com
Booth 211
Circle No. 280 on Reader Service Card
---
Automation Systems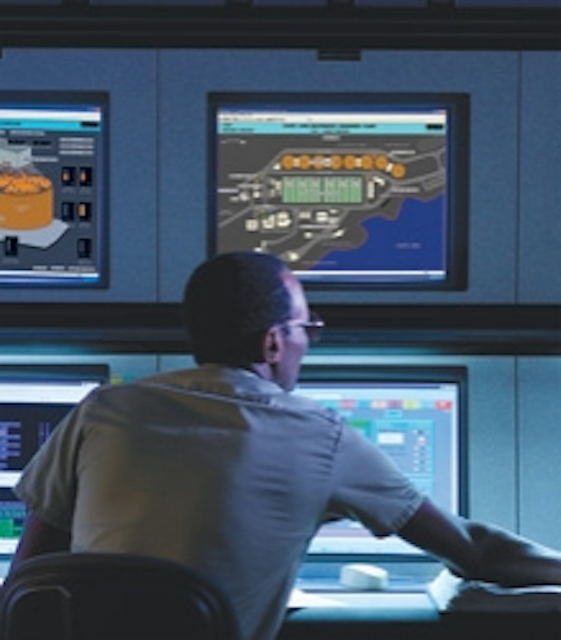 Emerson Process Management provides automation solutions and applications expertise for the water & wastewater market. The company's Ovation™ control and SCADA technology is helping municipalities of all sizes achieve significant operational, environmental and economic benefits. Access to real-time data from throughout the district translates into a number of significant benefits.
Emerson Process Management, Power & Water Solutions
Pittsburgh, PA
Tel: 800-445-9723
Web: www.emersonprocess-powerwater.com
Booth 1608
Circle No. 281 on Reader Service Card
---
Tank mixing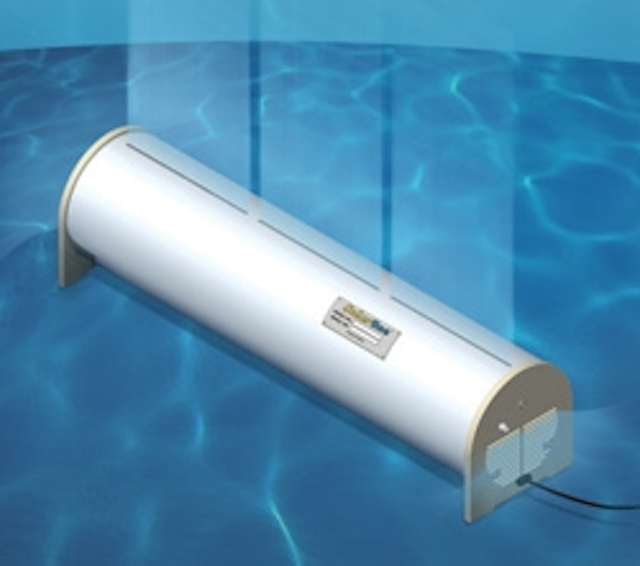 The new SolarBee GS-12 high-volume submersible mixer thoroughly mixes potable water storage tanks of a wide size range, ensuring uniform distribution of disinfectant, preventing stratification and providing uniform water age. At 40 percent of the cost of comparable mixers, the electric-powered, low-voltage GS-12 mixer pulls water right off the tank floor for efficient mixing of important boundary layers.
SolarBee Inc.
Tel: 970-484-3437
Web: www.solarbee.com
Booth 2010
Circle No. 283 on Reader Service Card
---
Turbidity monitoring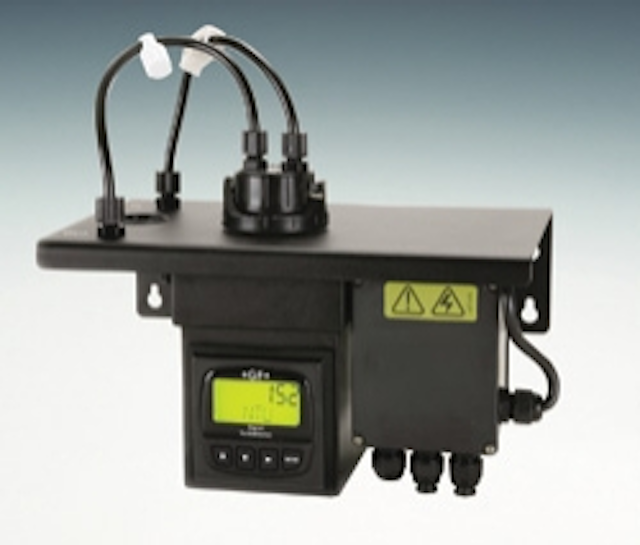 The GF Piping Systems Signet 4150 Turbidimeter provides water quality monitoring that is compliant to U.S. EPA 180.1, making it ideal for both municipal and industrial applications. With its integral pressure regulator, the 4150 features one-unit installation and setup. Turbidity measurement is accomplished through a 90 degree light which reflects particles as they flow through the cuvette, providing continuous on-line measurement.
GF Piping Systems
El Monte, CA
Web: www.gfsignet.com
Booth 1946
Circle No. 282 on Reader Service Card
---
Storage tanks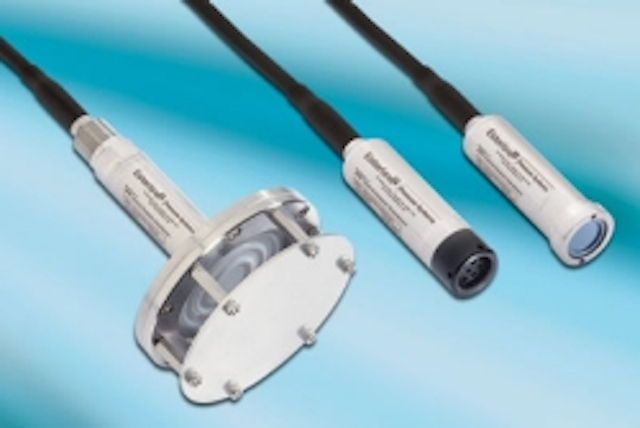 Superior Tank Co. is a family owned corporation that is a designer, installer, supplier, fabricator and manufacturer of bolted steel storage tanks for the potable water, wastewater, fire protection and crude oil Industries. Its tanks capacities range from 10,000 to 2.5 million gallons and are designed to AWWA, NFPA, FM & API specifications.
Superior Tank Co.
Rancho Cucamonga, CA
Tel: 909-912-0580
Web: www.superiortank.com
Booth 1417
Circle No. 284 on Reader Service Card
---
UV disinfection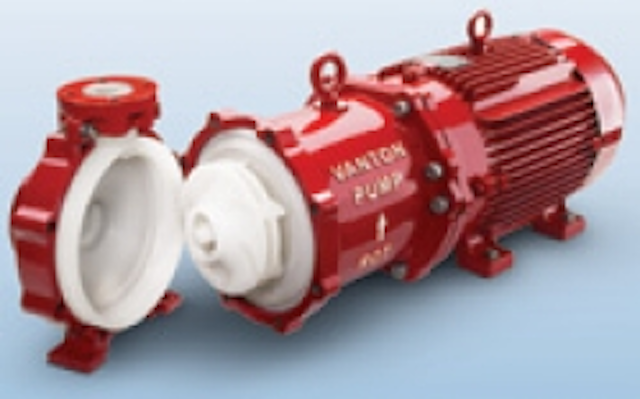 The TrojanUVSwift™SC disinfection system is now fully validated to provide 4-log reduction of viruses, including adenovirus. It has a compact reactor that is easy to install, has fewer amalgam lamps and automatic sleeve cleaning. The system is well suited for drinking water disinfection projects – new and retrofit applications – for a wide range of flow rates.
Trojan Technologies
London, Ontario
Tel: 888-220-6118
Web: www.trojanuv.com
Booth 2429
Circle No. 285 on Reader Service Card
---
Fusible PVC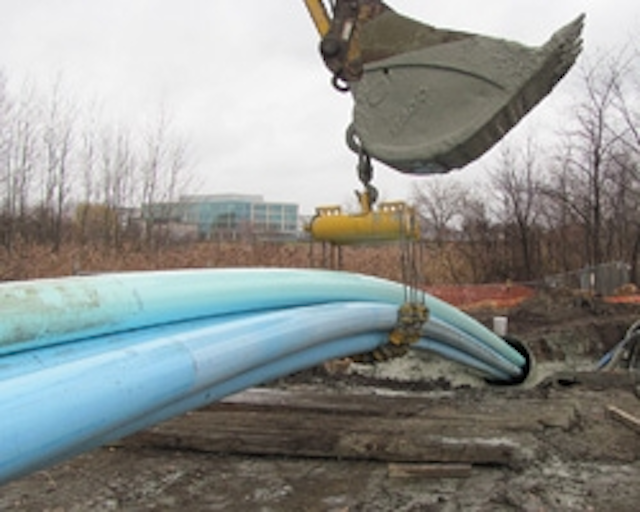 Underground Solutions provides infrastructure technologies for water and sewer applications. Its Fusible PVC™ pipe products are available in diameters from 4"-36", including Fusible C-900®, Fusible C-905®and FPVC®. They use patented technology to produce a fused monolithic, fully-restrained, gasket-free, leak-free piping system ideal for trenchless (horizontal directional drilling, pipe bursting and sliplining) or conventional "open-cut" installations. The company's Duraliner™ is a patented, close-fit pipeline renewal system that creates a stand-alone structural liner (exceeds Class IV AWWA M-28).
Underground Solutions Inc.
Poway, CA
Tel: 858-679-9551
Web: www.undergroundsolutions.com
Booth 1311
Circle No. 289 on Reader Service Card
---
More WaterWorld Current Issue Articles
More WaterWorld Archives Issue Articles