ACE Exhibitor Products: Part 4
Jan 1st, 2000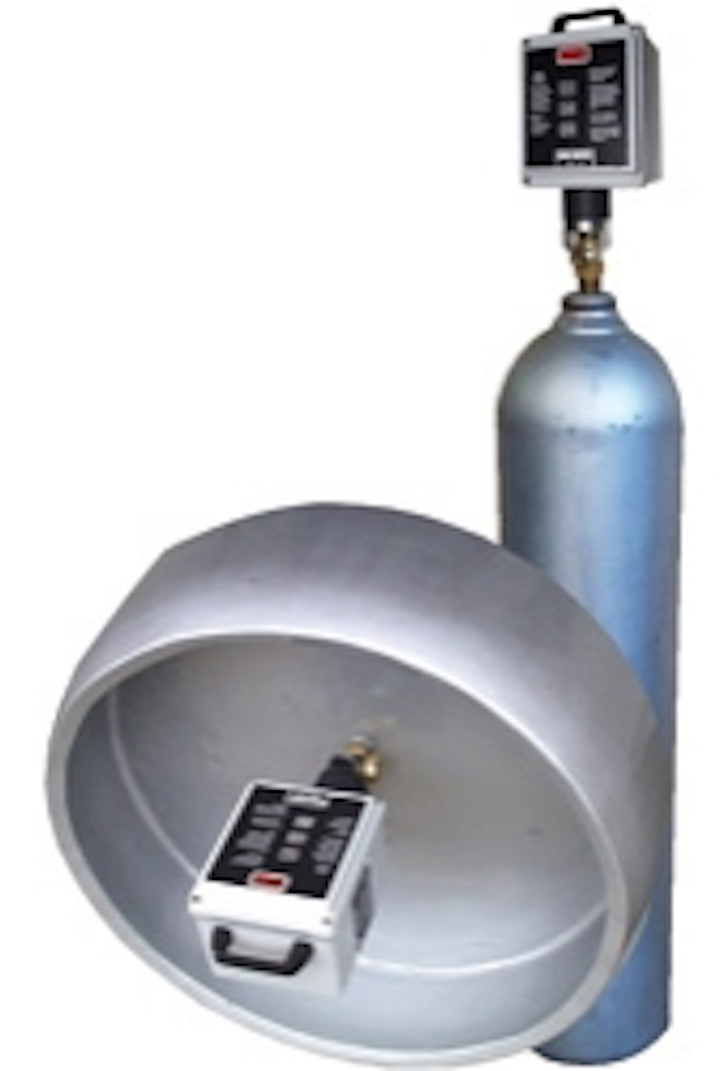 Emergency actuators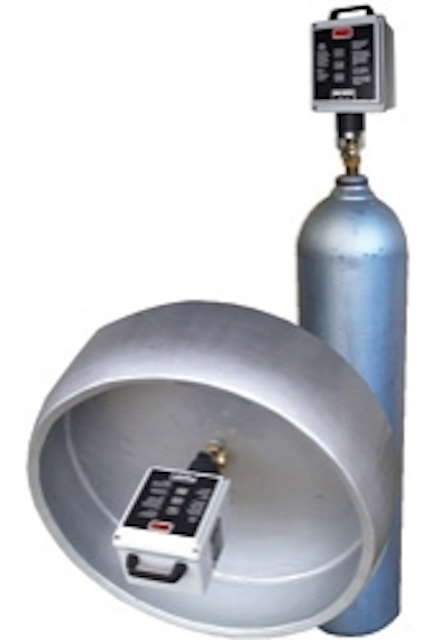 Robo-Control manufactures battery-operated actuators to remotely open and close hazardous gas cylinder and container valves such as chlorine and sulfur dioxide. The actuators weigh as little as six pounds and mount to the valve independently from existing hardware or dispensers. Each actuator has integral indication for actual valve position and outputs for valve position are available. Some actuators can communicate with an RTU or PLC for SCADA or in-plant control.
Robo-Control
Tel: 409-697-2666
Web: www.robo-control.com
Booth 1957
Circle No. 336 on Reader Service Card
---
Concrete storage tanks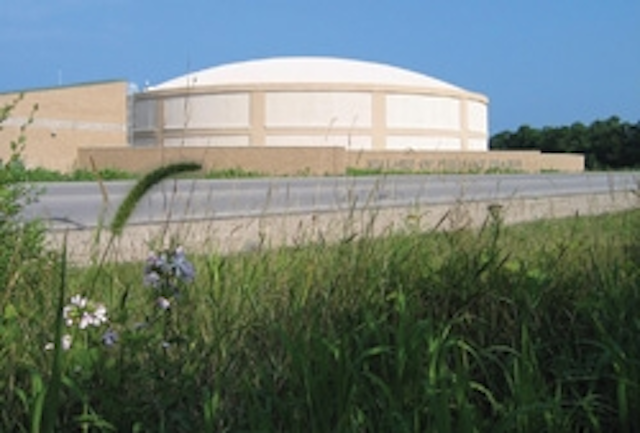 DYK Inc. and Natgun Corp. jointly announced the merger of their companies in January and the formation of their new parent company DN Tanks Inc. Both companies specialize in the design and construction of prestressed concrete storage tanks used for potable water, wastewater, chilled water, and other liquids. The merger of the two companies, with over 130 years of combined experience creates the largest producer of wire and strand-wound prestressed concrete tanks in the world.
DN Tanks Inc.
Web: www.dntanks.com
Booth 1514-1518
Circle No. 337 on Reader Service Card
---
HDPE tensile tester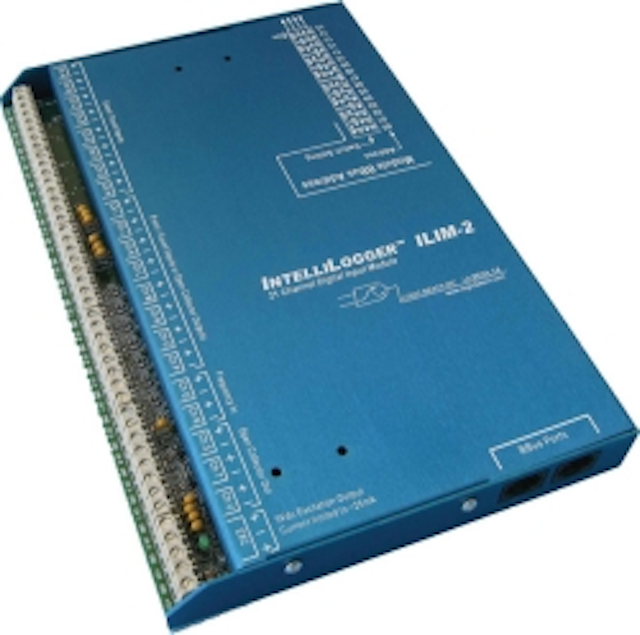 The new McElroy In-Field Tensile Tester gives contractors and pipeliners the ability to test high-density polyethylene (HDPE) butt fusion joints in the field. A hand-pump system safely tests coupons from pipes sized 2" IPS and larger. The tester also incorporates a template that is attached to the pipe to create a coupon through the use of a drill and reciprocating saw.
McElroy Manufacturing
Tulsa, OK
Web: www.mcelroy.com
Booth 1113
---
Smart metering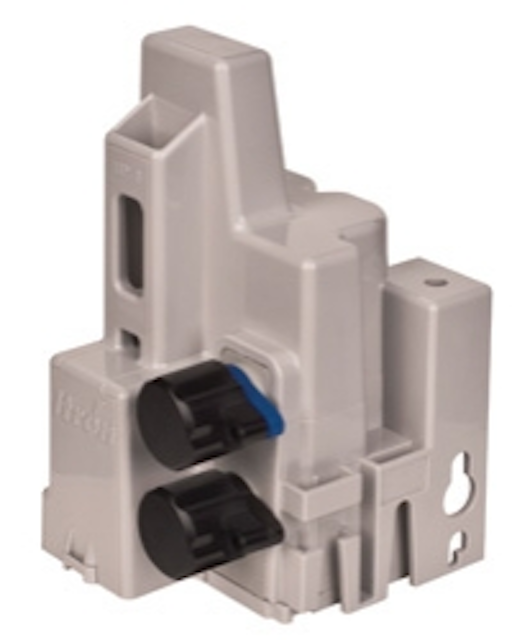 Itron is a provider of smart metering, data collection and utility software systems. The company works with water utilities to deliver sustainable solutions that drive operational savings, monitor system integrity, and enhance customer service experiences. Its AMI solution, ChoiceConnect™ 100, combines fixed network architecture with meter data management software to collect and manage consumption data. Flexible deployment options include walk-by, drive-by AMR, fixed network AMI or hybrid combinations all designed to meet a utility's business objectives.
Itron
Web: www.itron.com
Booth 836
Circle No. 339 on Reader Service Card
---
Coagulant control
The Clearlogx™ system from Siemens Water Technologies is a coagulant chemical control process designed to optimize organic removal to prevent the formation of disinfection by-products in water treatment plants. The process is ideally suited for use with low pressure membrane filtration systems. By monitoring and controlling the charge potential of the feed to the membrane system, the process improves membrane performance and reduces operating costs while providing for removal of organics to ensure compliance with the Long Term Two Surface Water Enhanced Treatment Rule.
Siemens Water Technologies
Shrewsbury, MA
Tel: 508-849-4600
Booth 1947
Circle No. 340 on Reader Service Card
---
Ion exchange
MIEX® Treatment systems, manufactured by Orica Watercare, provide advanced ion exchange solutions for a variety of water treatment applications including dissolved organic carbon removal, disinfection by-product reduction, color removal, sulfide removal, and nitrate removal. The process is typically applied as pretreatment. Treatment benefits realized downstream of the process, such as reductions in chemical doses and improved membrane performance, can streamline the combined treatment process and may contribute to further reductions in the overall carbon footprint.
Orica Watercare
Watkins, CO
Tel: 303-268-5243
Web: www.miexresin.com
Booth 803
---
Liquid analysis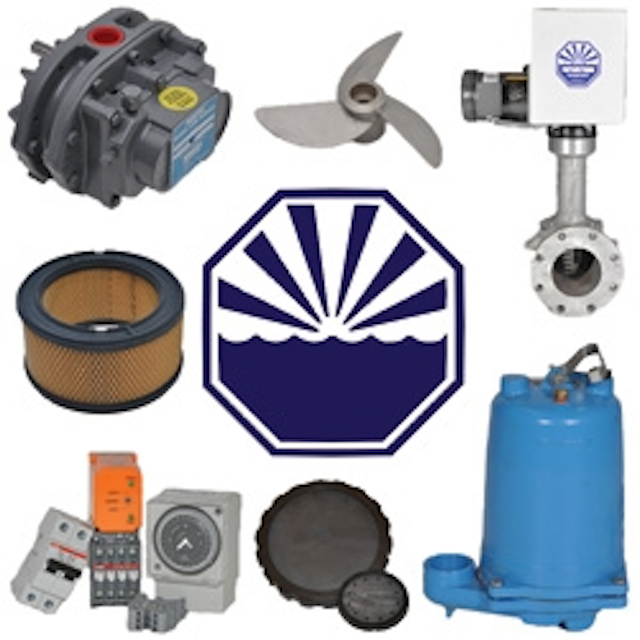 The new Model 56 four-wire multi-parameter liquid analytical instrument was recently introduced by Rosemount Analytical. It is designed for municipal applications with a wide range of measurement inputs available. The instrument features a high resolution color LCD screen for on-screen data trend graphs. It has SMART-enabled pH, eliminating field calibration of pH probes through automatic upload of calibration data.
Emerson Process Management, Rosemount Analytical Liquid
Irvine, CA
Tel: 800-854-8257
Web: www.raihome.com
Booth 1608
Circle No. 342 on Reader Service Card
---
Liquid polymer system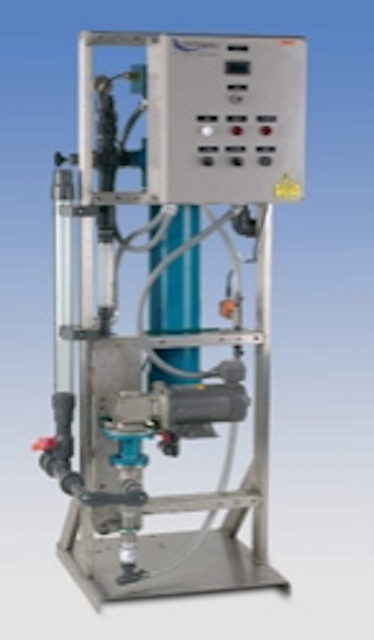 Fluid Dynamics' dynaBLEND™ Liquid Polymer Activation/Dilution/Feed Systems are designed to thoroughly activate all types of liquid polymers. The system's non-mechanical mixing chamber delivers an unequalled degree of reliability when compared to mechanical technologies. It features an injection check valve designed for ease of disassembly, inspection and cleaning which eliminates a maintenance issue common to other systems.
Fluid Dynamics
Web: www.dynablend.com
Booth 744
Circle No. 345 on Reader Service Card
---
Pumps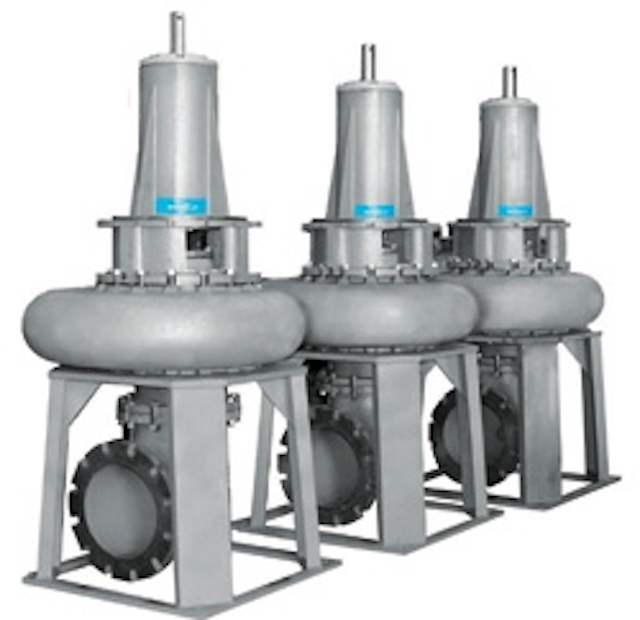 Flygt A-C Series NS Pumps feature a "Dynamic Seal" that seals by opposing discharge pressure, thus eliminating the need for mechanical seals. The seal requires no external flush water or accompanying pump controller to start and stop the flow of water. This feature equals a savings in both energy and natural resources which in turn translates to decreased Life Cycle Cost of ownership. Also, no metal-to-metal rubbing parts and no critical operating clearances mean a significantly longer product life. NS Pumps require very little suction pressure and are not prone to cavitation thus ensuring lengthy bearing life. The pumps are suited for pumping RAS, WAS, filtrate, backwash, and digester feed.
ITT Water and Wastewater
Charlotte, NC
Tel: 704-409-9700
Web: www.flygtus.com
Booth 1625
---
Turbidity standards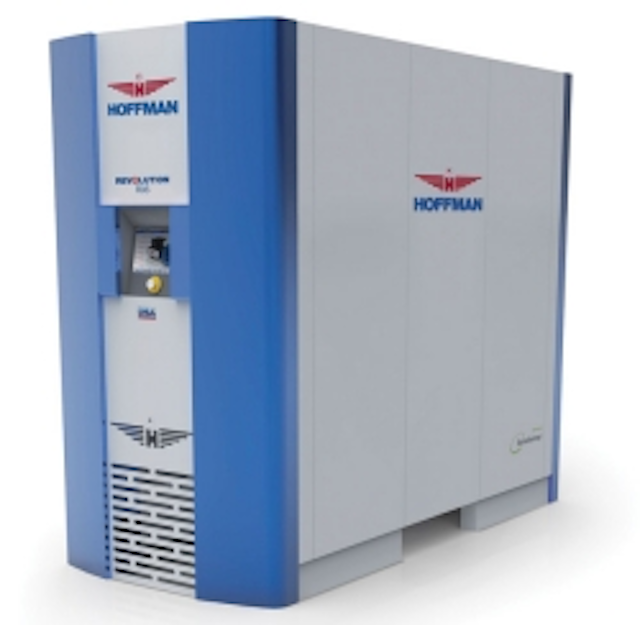 The new EPA accepted ProCal™ Primary Turbidity Standards manufactured by HF scientific are safe, easy to use and are certified for use in many manufacturer's turbidimeters, including the Hach® 1720 c/d/e process series and 2100 series of laboratory and portable instruments.
HF scientific
Tel: 888-203-7248
Web: www.hfscientific.com.
Booth 1129
Circle No. 343 on Reader Service Card
---
UV disinfection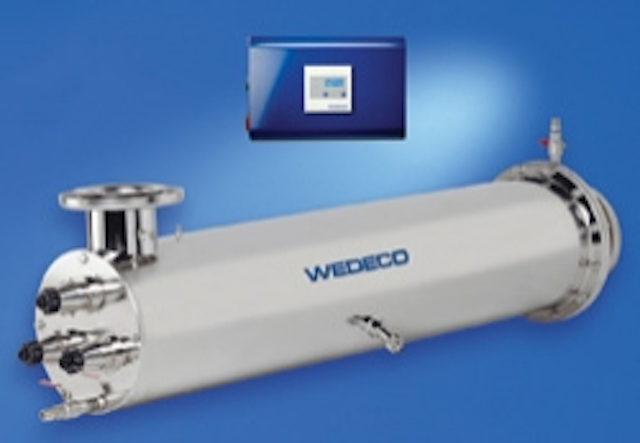 The WEDECO Spektron Series closed vessel UV reactor combines energy-efficient UV lamps and optimized hydraulic conditions inside the reactor. The net result is an energy-efficient product series designed for a wide range of UV transmittance. The series incorporates a calibrated UV intensity monitoring system, and simple operation and maintenance. It uses the company's Spektrotherm® lamps powered by the latest generation of electronic ballast.
ITT Water & Wastewater, WEDECO Products
Charlotte, NC
Tel: 704-409-9700
Web: www.wedeco.com/us
Booth 1625
Circle No. 346 on Reader Service Card
---
Pipe protection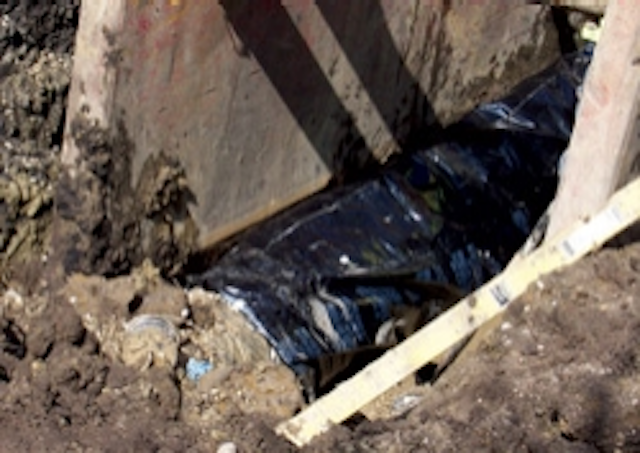 AA Thread offers a variety of pipe protection systems, including polyethylene encasements for ductile iron pipe, PVC pipe wrapping tapes, and PTFE thread seal tapes and sealants. All of its polyethylene encasements meet the standards set by ANSI/AWWA C105/A21.5. The company offers both 8 MIL linear low density as well as 4 MIL cross laminated high density polyethylene encasements in addition to the new 10 MIL cross laminated high density joint wrap, specifically designed for protecting all mechanical joints.
AA Thread Seal Tape Inc.
Wauconda, IL
Tel: 847-526-2120
Web: www.aathread.com
Booth 2258
---
Drilling machines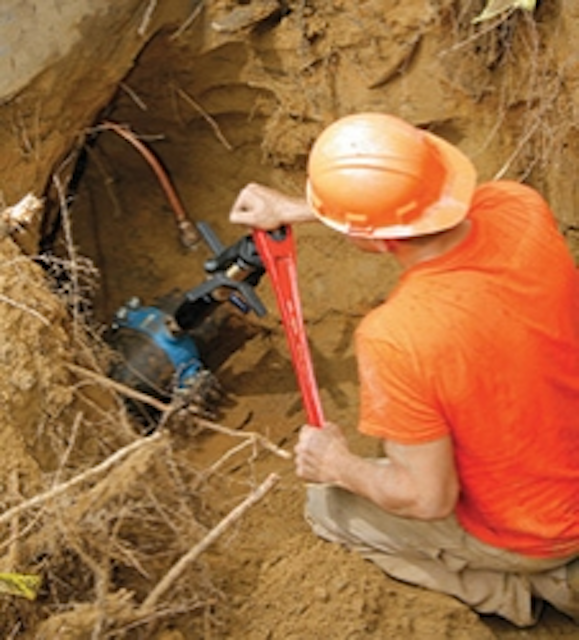 Reed Drilling Machines cut or drill through the pipe wall of cast iron, ductile iron, C900 PVC and PE water mains via the corporation stop inserted into the service saddle while under pressure. They use Reed D series drill bits or hole cutters. The DM2100B drilling machine consists of the base unit, which allows the customer to purchase separately individual corporation adapters, drill or hole cutter adapters, along with necessary drills or hole cutters. With shell cutters and necessary adapters, these units can also be used on C900 PVC pipe. The DM2100110 drilling machine is for use with Mueller® 110 compression corporation stops. DM2100CCNPT is a combination of ¾" and 1" AWWA CC thread and 1½" and 2" NPT thread adapters.
Reed Manufacturing
Tel: 800-666-3691
Web: www.reedmfgco.com
Booth 2522
Circle No. 347 on Reader Service Card
---
Sodium hypochlorite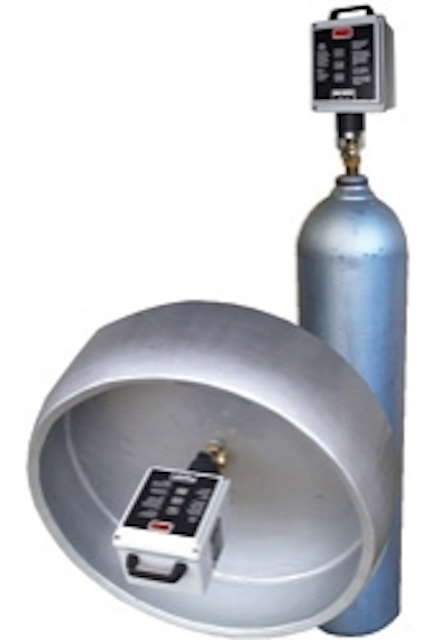 ClorTec® on-site generating systems from Severn Trent Services range in capacity up to 3,000+ lb/day. They generate a 0.8% sodium hypochlorite solution which is stable and easy to feed; additionally less chlorine is lost to the atmosphere because of better mixing and retention in the treated water. Systems can reduce a customers' carbon footprint and salt consumption by as much as 20 percent. Systems reduce risks by eliminating the production of DBPs, helping to provide water that is free of pathogens.
Severn Trent Services
Tel: 310-618-9700
Web: www.severntrentservices.com
Booth 1436
Circle No. 348 on Reader Service Card
---
On-site disinfection
The Miox Vault™ small series on-site generator has been designed for high efficiency, and reliability. The self-cleaning system with self-adjusting flow control is virtually maintenance free. It disinfects water using only salt, water and power to generate a disinfectant on site, on demand. Creating disinfectant on site is safe, cost effective and environmentally responsible, cutting back transportation requirements, reducing carbon emissions and fuel consumption, and eliminating the storage and disposal of chemical containers.
Miox Corp.
Albuquerque, NM
Tel: 888-646-9426
Web: www.miox.com
Booth 2037
Circle No. 350 on Reader Service Card
---
Spill containment scale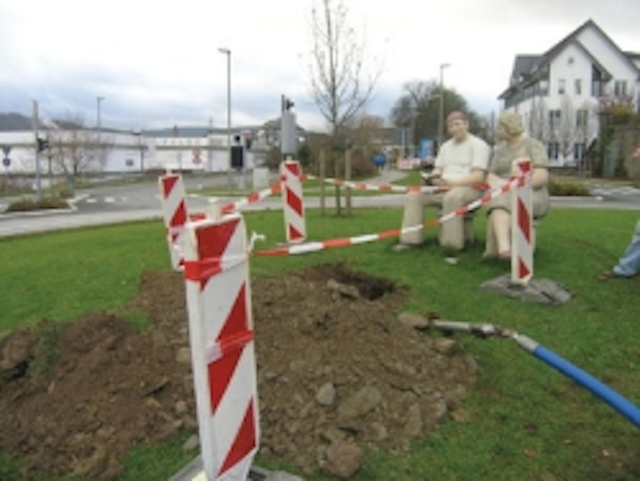 Eagle Microsystems has introduced the new SC1000 Electronic Spill Containment Scale. The scale is constructed of polyethylene, PVC and stainless steel to insure optimum performance in harsh chemical feed environments. The compact design saves floor space and its low profile permits easy drum loading. The scale complies with both EPA Containment Storage Regulation 40 CFR 264.175 and Uniform Fire Code Spill Containment Regulations.
Eagle Microsystems Inc.
Pottstown, PA
Tel: 800-780-8636
Web: www.eaglemicrosytems.com
Booth 2056
Circle No. 351 on Reader Service Card
---
Dosing pump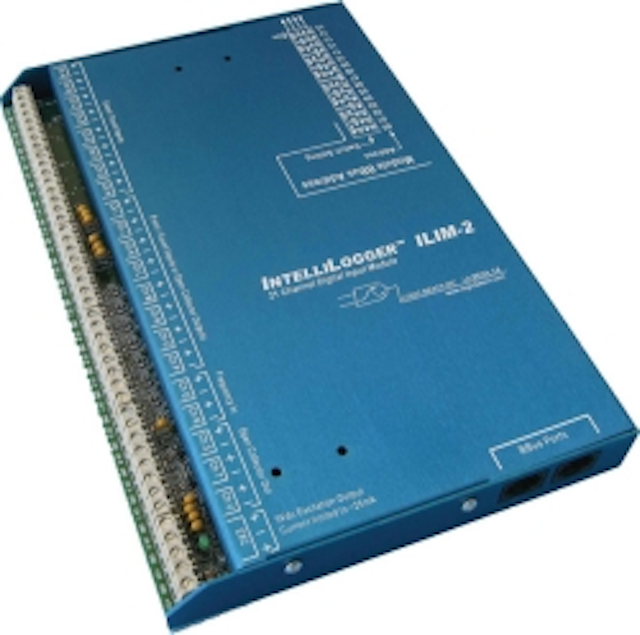 Pulsafeeder has introduce its new Hypo2 Pump. The pump is designed to handle the full range of sodium hypochlorite concentrations and other off-gassing chemicals. A closed loop vapor handling system flushes process fluid and its vapors. It automatically evacuates those vapors and entrapped air from the reagent head. The pump's Degas System features new technologies to provide a straighter flow through path, improved sealing elements, and separated, hermetically sealed electronics.
Pulsafeeder Inc.
Rochester, NY
Web: www.idexcorp.com
Booth 703
Circle No. 352 on Reader Service Card
---
PE pipe joining system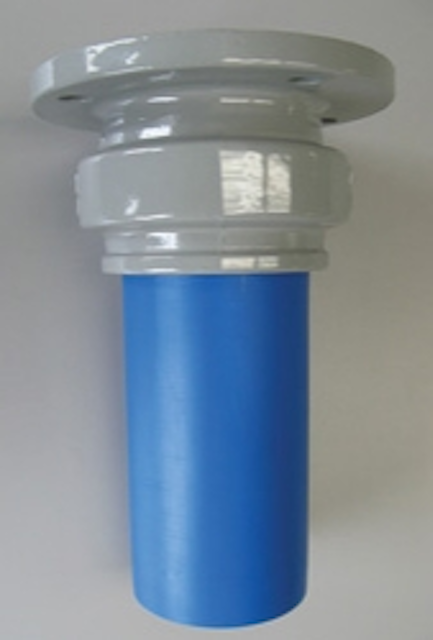 Due to both the growing use and demand of polyethylene pipe in waterworks and the need for better and faster connections between polyethylene pipes and other pipe materials, Suiken has introduced its Non-Bolt Jointing System for Polyethylene Pipes. The system's non-bolt feature makes it easy to use and fast to assemble. An inner pipe stiffener is inserted inside the polyethylene pipe side of the joint and then it is bulged. This deformation causes the stiffener and polyethylene pipe to contour to the shape of the interior of the casting joint. The joint has high restraining force, and there is no need for accessories such as retainer rings, bolts and gaskets. It is also can be used in a variety of connections like flanged fittings, socket and spigot ends as well as valve connections.
Suiken Co., Ltd.
Japan
Tel: +81-748-53-8083
Booth 1466
Circle No. 353 on Reader Service Card
---
Dechlorination chemicals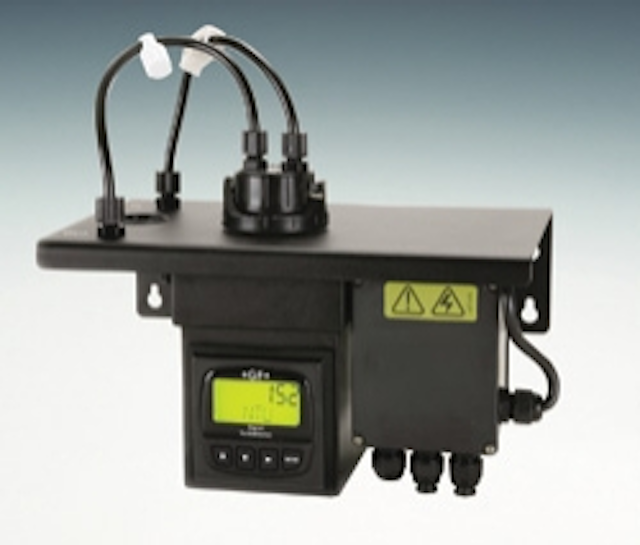 Integra Chemical's Vita-D-Chlor tablets use vitamin C chemistry. They are 100% soluble and 100% organic. Unlike tablets made with sulfur compounds, they do not contain ingredients toxic to fish and other aquatic life. One tablet is capable of neutralizing approximately 8,500 gallons of water with 1 ppm chlorine. The tablets are commonly used with dechlorination diffuser equipment as well as with simple tools such as socks, bags or mats.
Integra Chemical Co.
Kent, WA
Tel: 800-322-6646
Web: www.integrachem.com
Booth 2448
Circle No. 354 on Reader Service Card
---
Metering pump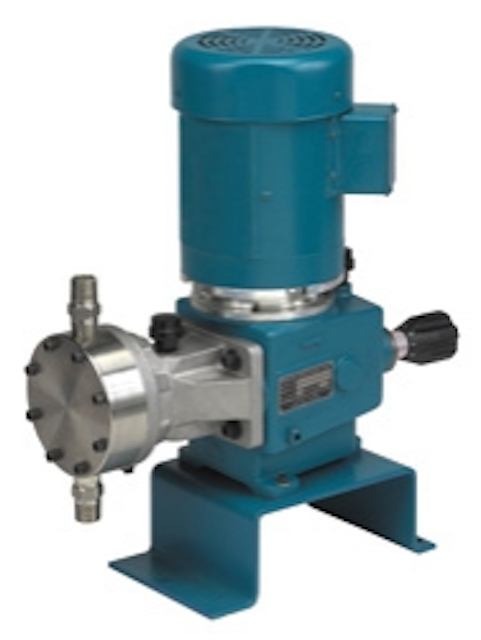 Neptune™ Chemical Pump's Series 7000 "dia-Pump" is a mechanically actuated diaphragm metering pump specifically designed for water and wastewater applications. The mechanical design eliminates the use of contour plates on the liquid side of the diaphragm. The straight-through valve and head design allows for improved flow characteristics. The series is self-priming and provides improved performance when pumping chemicals such as sodium hypochlorite, which can off-gas.
Neptune Chemical Pump Co.
Lansdale, PA
Tel: 888-363-7886
Web: www.neptune1.com
Booth 744
Circle No. 356 on Reader Service Card
---
TOC, NOM removal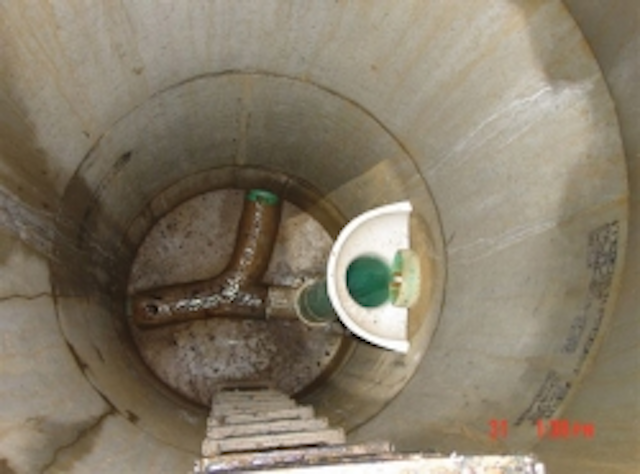 Organix™, Tonka's ion exchange process for removal of dissolved organics, has been used successfully in a variety of municipal applications, including ground and surface waters in the US and Canada. By removing dissolved organics prior to disinfection, the process helps control the formation of byproducts. The company can customize systems for specific applications. Low cost pilot equipment is available.
Tonka Equipment Co.
Plymouth, MN
Web: www.tonkawater.com
Booth 1509
Circle No. 357 on Reader Service Card
---
Flow measurement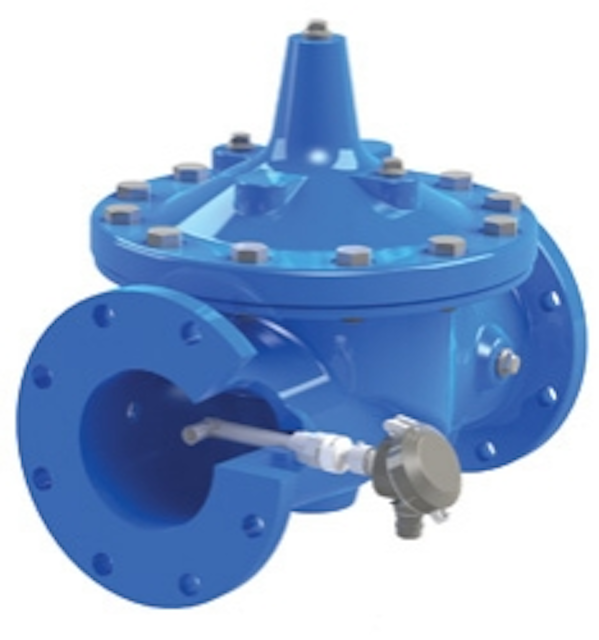 The Cla-Val Model X144 e-Flow Meter is a vortex shedding flow meter designed for installation into the inlet tapping of a Cla-Val Automatic Control Valve. The IP68 submersible meter is an economical option that can be retrofitted to an existing control valve without removing the valve from the pipeline, while providing accuracy to within 2% of Full Scale. The meter can help utilities identify location and volume of suspected water loss and help attain water quality compliance. It can be interfaced with SCADA for monitoring flow throughout a waterworks system.
Cla-Val Automatic Control Valves
Costa Mesa, CA
Tel: 800-942-6326
Web: www.cla-val.com
Booth 2412
Circle No. 355 on Reader Service Card
---
Storage tanks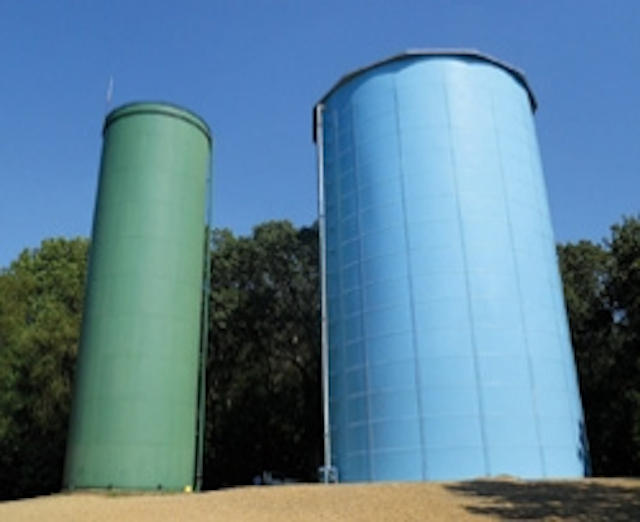 Tank Connection provides storage containment systems featuring RTP (rolled, tapered panel) tank construction. The RTP design is the #1 bolted tank design selected worldwide for municipal water and wastewater applications. The company provides assistance at every stage of a project. Its website includes tools that make it possible to select and specify a tank in less than five minutes. Specifications for AWWA D103, AWWA D100, FM, API and Field-Weld tanks may be downloaded and customized.
Tank Connection
Parsons, KS
Tel: 620-423-3010
Web: www.tankconnection.com
Booth 1658
---
Screening equipment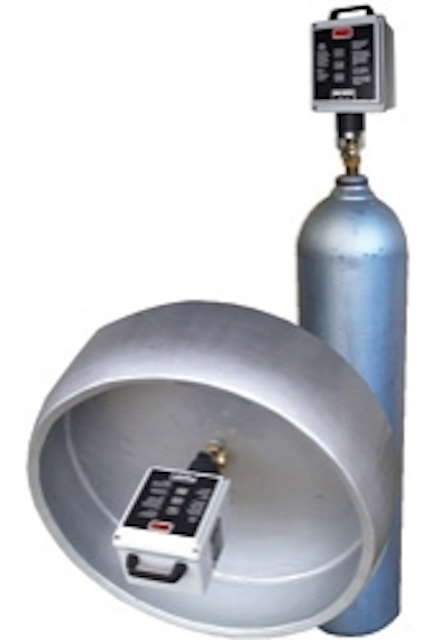 Hydro-Dyne Engineering designs and manufactures a full line of screens and screening handling equipment. Its Hydro-Flo™ Screen is specifically designed to protect sensitive process equipment such as membranes, while also suited for a number of municipal and industrial applications. It features a proprietary sealing system that ensures a lifetime tight tolerance down to 0.5 mm in all locations on the screen, including areas that other screens leave vulnerable.
Hydro-Dyne Engineering
Oldsmar, FL
Web: www.hydro-dyne.com
Booth 2641
Circle No. 360 on Reader Service Card
---
Hollow fiber membranes

Koch Membrane Systems has introduced a new hollow fiber ultrafiltration membrane solution for applications ranging from drinking water to seawater, industrial, and tertiary pretreatment. The hollow fiber membranes feature robust PES fibers, optimal system design with reduced footprint, proven 4-log virus removal, and intelligent controls.
Koch Membrane Systems
Wilmington, MA
Web: www.kochmembrane.com
Booth 1937
Circle No. 361 on Reader Service Card
---
More WaterWorld Current Issue Articles
More WaterWorld Archives Issue Articles