ACE Exhibitor Products: Part 5
May 1st, 2011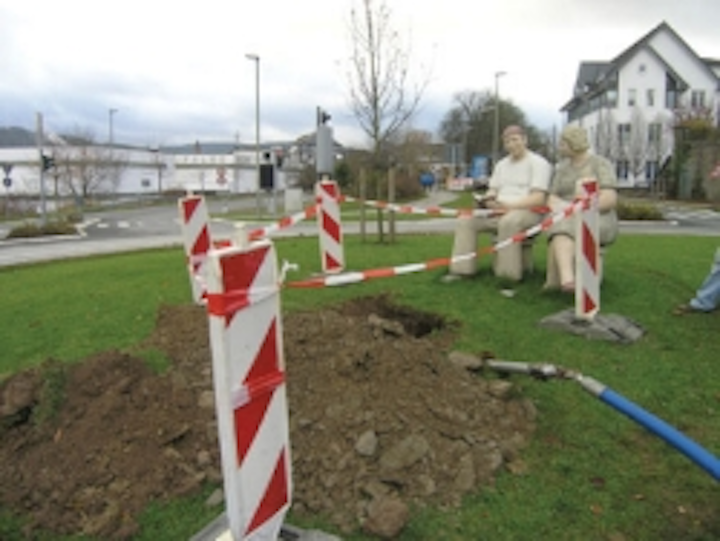 Control valves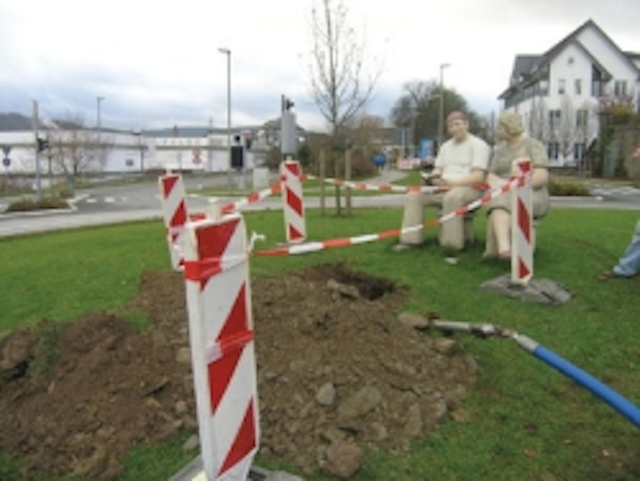 Danfoss Flomatic has introduced an expanded line of larger Automatic Control Valves Series C that are now available in 14", 16", 20", 30", and 36" sizes in addition the current sizes range from 1" thru 12". The larger valves incorporate stainless steel trim as standard and are also available in a reduce-ported version Series CF. They are designed and manufactured in the USA and have one of the most flow efficient designs on the market as verified thru independent lab test data.
Danfoss Flomatic Corp.
Glens Falls, NY
Tel: 800-833-2040
Web: www.flomatic.com
Booth 237
---
UV disinfection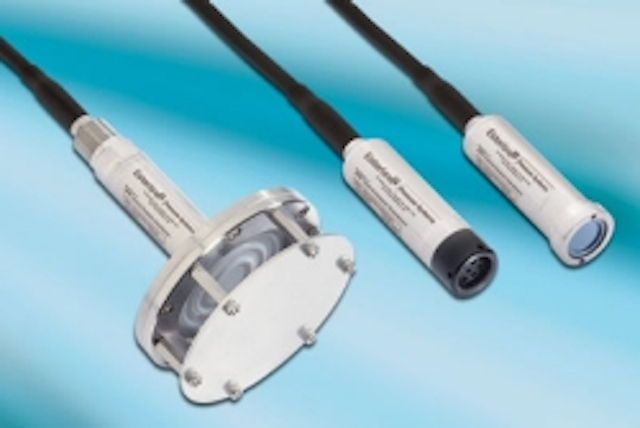 Aquionics will feature its new ProLine+ UV disinfection system at ACE11. The system provides chemical free disinfection for municipal drinking water, and is USEPA validated for up to 600 gpm. It uses a single low pressure, high output amalgam lamp that delivers up to a 4-log reduction of viruses. An integrated dosage display confirms the unit is generating the appropriate UV output to kill harmful microorganisms.
Aquionics, a Halma Co.
Tel: 800-925-0440
Web: www.aquionics.com
Booth 323
Circle No. 362 on Reader Service Card
---
Filtration system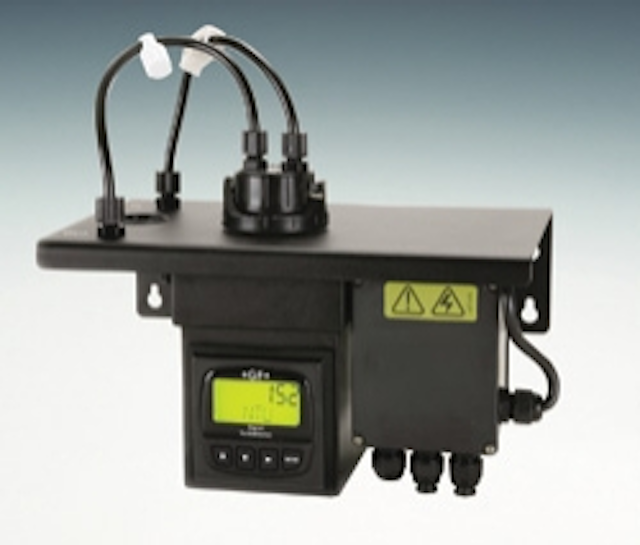 The Filtronics EM-I filtration system is designed to reduce operating costs, require minimal operator involvement, handle large flow volumes, and meet regulatory standards. These modular systems are designed to fit seamlessly into small community water flows, and be scalable to handle the largest of cities/counties. The systems can remove arsenic, manganese, iron, fluoride, radium and other heavy metals. They feature the company's proprietary permanent media.
Filtronics Inc.
Anaheim, CA
Tel: 714-630-5040
Web: www.filtronics.com
Booth 2058
Circle No. 363 on Reader Service Card
---
Contaminant warning system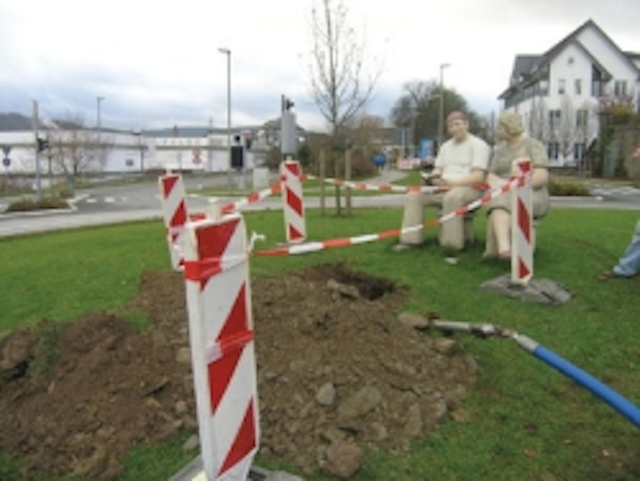 Hach's GuardianBlue Event Detection System is a contaminant warning system certified and designated by the US Department of Homeland Security for monitoring drinking water. The patented system automatically adjusts settings to minimize alarms, simplifying the interpretation and use of the system. Users can remotely view and access monitoring sites to monitor water quality and minimize response time in the event of a water quality excursion. Equipped with the proprietary Agent Library, the system is able to detect and classify the 34 contaminants of greatest concern to drinking water suppliers and USEPA.
Hach Co.
Loveland, CO
Web: www.hach.com
Booth 2326
Circle No. 365 on Reader Service Card
---
Expansion joints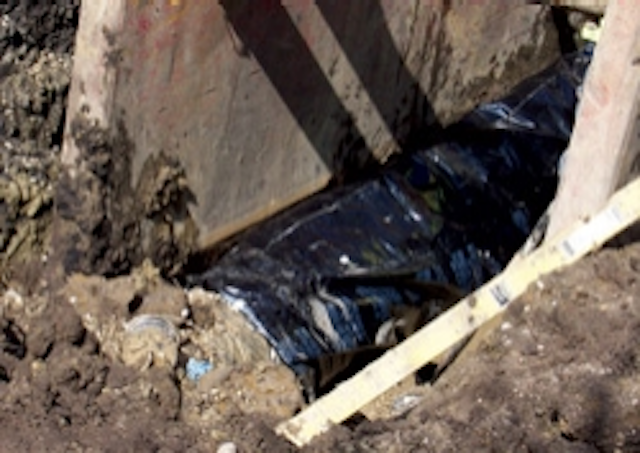 The Force Balanced Flex-Tend® Flexible Expansion Joint from EBAA Iron can accommodate pressure-induced thrust forces. It uses an additional water chamber piston that acts in the equal and opposite direction of the imparting thrust and neutralizes the thrust forces. This allows designers to use flexible expansion joints in applications where thrust blocks or other force-restricting devices are not applicable. Force balanced joints also protect pipelines that serve structures from shear.
EBAA Iron Inc.
Eastland, TX
Tel: 800-433-1716
Web: www.ebaa.com
Booth 827
---
Water meter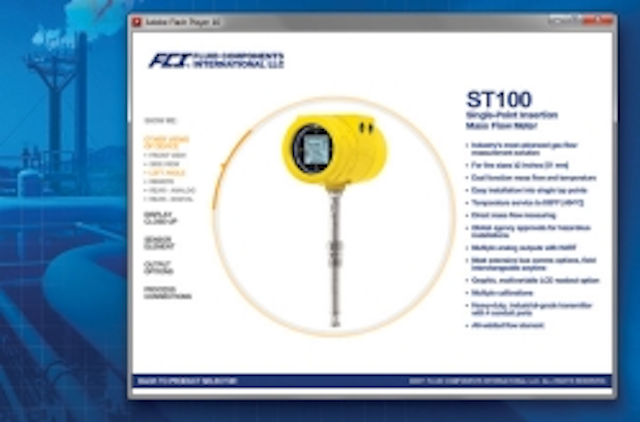 Sensus has expanded its line of composite water meters with the positive displacement accuStream™ meter. The meter complies with current and future ANSI/NSF standards and includes patented bottom-plate technology for greater strength and protection against freezing and a tamper-proof register assembly. The meter can connect with most advanced metering infrastructure (AMI) and automated meter reading (AMR) systems to support intelligent and reliable remote management of water distribution networks.
Sensus
Tel: 800-638-3748
Web: www.sensus.com
Booth 1026
Circle No. 366 on Reader Service Card
---
Contract services
Mueller Service Co. is a provider of discrete and turnkey contract services to public and private utilities throughout the United States. The company's asset management solutions are designed to optimize system performance and reliability, minimize delivery costs, enhance water quality, provide critical asset data for budget planning and reduce nonrevenue water. With the understanding that each community has their own set of unique challenges, that one size does not fit all, the company tailors and organizes its services to meet the specific needs of the individual client.
Mueller Service Co.
Plant City, FL
Tel: 813-764-8183
Web: www.muellerservicecompany.com
Booth 1923
Circle No. 367 on Reader Service Card
---
Membrane filtration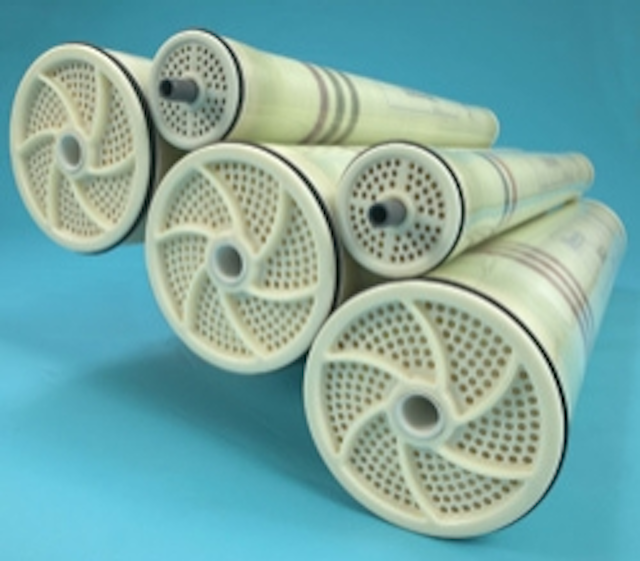 Hydranautics offers a range of membrane filtration products, including reverse osmosis, nanofiltration, ultrafiltration and microfiltration. Its LD Technology, the newest addition to the company's product line, was developed specifically for use in difficult and demanding municipal and reuse applications. Users experience lower feedwater requirements and longer membrane life. Benefits include increased productivity and decreased costs.
Hydranautics
Tel: 800-272-7873
Web: www.membranes.com
Booth 951
Circle No. 368 on Reader Service Card
---
Telemetry, SCADA
Schneider Electric offers solutions for Telemetry and Remote SCADA applications. Its SCADAPack E field controllers are designed to optimize monitoring and control of remote water assets, such as pump and lift stations, distribution networks, and treatment plants while ensuring data integrity, overall system visibility and security. The system features the power of DNP3 and IEC 60870-5 on a scalable platform. Operators benefit from no holes in data even when communication links go down. The controllers have an embedded historian allowing time-stamped event logging for extended periods of time.
Schneider Electric
Tel: 888-267-2232
Web: www.controlmicrosystems.com
Booth 761
Circle No. 369 on Reader Service Card
---
Titration kit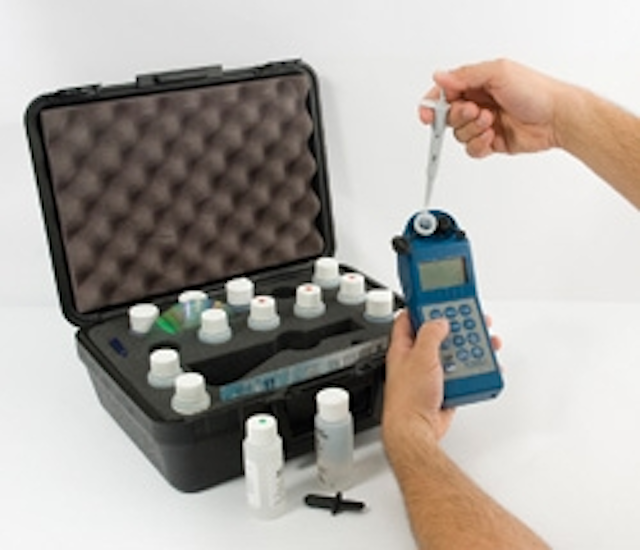 The Ultrameter III 9P Titration Kit from Myron L is a comprehensive water quality analysis tool that features one-touch measurements for conductivity, resistivity, TDS, ORP, free chlorine, pH and temperature. The 9P also features the ability to perform in-cell alkalinity and hardness conductometric titrations either as stand-alone measurements or as part of an LSI calculation.
Myron L Co.
Carlsbad, CA
Tel: 760-438-2021
Web: www.myronl.com
Booth 2441
Circle No. 370 on Reader Service Card
---
Directional drilling
The horizontal directional drilling (HDD) division of Mears Group has over 25 drilling rigs and capabilities of up to 1.3 million pounds of pullback. The several world records for pull length, the company has the ability to install pipe up to 60 inches in diameter. Since its formation 40 years ago, Mears has developed from a small engineering company into an international turnkey pipeline company with over 500 employees operating thru Quanta Pipeline Services, a Fortune 500 company.
Mears Group Inc.
Houston, TX
Tel: 800-632-7727
Web: www.mears.net
Booth 1308
---
Smart hydrant
The Mueller Systems new Mi.Hydrant™ uses radio transceivers built into fire hydrant caps to communicate water usage-related data that can help utilities improve efficiencies and customer service. An enclosed transceiver replaces the pumper cap of existing fire hydrants, blending aesthetically and operationally into the existing water infrastructure. It can provide multi-path radio frequency coverage. The device first collects and stores water infrastructure data in its own internal memory. Then, both on demand and at scheduled intervals, it transmits data to the Mi.Net™ Mueller "Infrastructure Network for Utilities" AMI system.
Mueller Water Products
Cleveland, NC
Web: www.muellerwaterproducts.com
Booth 1923
Circle No. 373 on Reader Service Card
---
Tanks, silos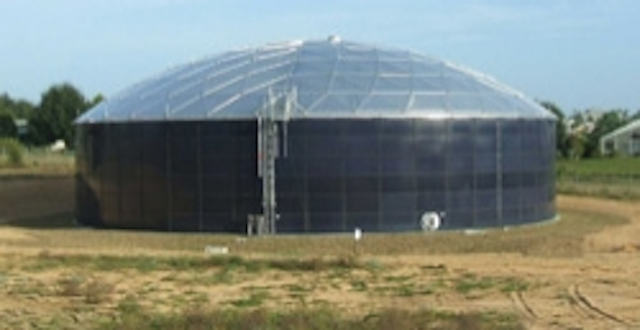 Permastore Fusion Tanks & Silos serve the wastewater and potable water sectors worldwide. Over 300,000 tanks and silos have been installed. The company's Fusion Glass Lined Tank modular design and build concept offers numerous benefits and is certified to NSF/ANSI 61. In 2008 a 3 million gallon Fusion® tank was installed in Florida storing reuse water making this tank one of the largest Glass-Fused-to-Steel tanks in the USA.
Permastore Ltd
Web: www.permastore.com
Booth 1062
Circle No. 374 on Reader Service Card
---
Leak detection
Echologics Engineering uses a proprietary acoustic-based leak detection system and a comprehensive proprietary database to assess the structural condition of water pipes. Some of the technology was developed jointly with the National Research Council of Canada. The company's systems use acoustics to accurately and non-invasively detect underground leaks and assess the conditions of water mains comprised of a variety of materials including ductile iron, cast iron, asbestos cement, pre-stressed cylinder concrete and PVC.
Echologics, a division of Mueller Co.
Toronto, ON
Web: www.echologics.com
Booth 1923
---
UV systems
Degremont Technologies' Ozonia Aquaray® UV system uses medium pressure, high output UV lamps in a flow through UV reactor configuration that can be installed directly in a pipeline, resulting in a low head loss and a small system footprint. Depending on water quality, each system can disinfect flows in the 50 mgd range.
Degremont Technologies, Ozonia North America
Elmwood Park, NJ
Tel: 210-794-3100
Web: www.degremont-technologies.com
Booth 2337
---
Water loss control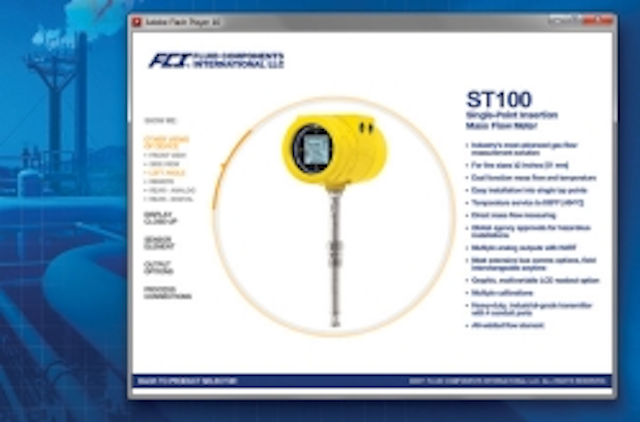 ADS offers a full line of advanced water loss control products for leak detection and flow measurement. The instruments form an integrated approach to system monitoring and leakage control for water distribution networks. They include leak locaters, flow measurement, and data logging systems. The line features the ADS Enigma, a state-of-the-art, digital logging correlation system for determining the location of leaks in buried pipes. Noise logging and noise correlation are combined into one operation.
ADS LLC, an IDEX Water & Wastewater Business
Huntsville, AL
Tel: 800-633-7246
Web: www.adsenv.com
Booth 703
Circle No. 377 on Reader Service Card
---
Membrane treatment systems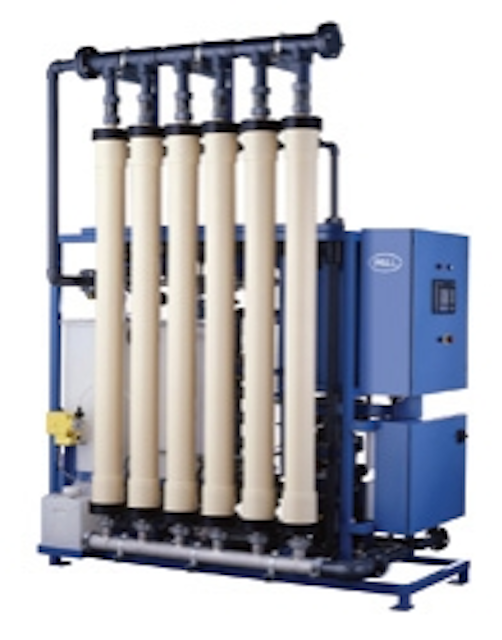 Pall's membrane MF and UF water treatment systems remove particulate, microbiological pathogens, inorganics, and organics from groundwater, surface water, seawater, and wastewater. The company's Aria™ systems produce pure water for drinking, irrigation, industrial reuse and many other applications. The packaged and pre-engineered Aria AP system is easy to install and operate. Integrated into an existing system, it can reduce maintenance, power, chemicals and waste disposal costs.
Pall Corp.
Tel: 888-428-5597
Web: www.pall.com/water
Booth 2215
Circle No. 378 on Reader Service Card
---
Control valves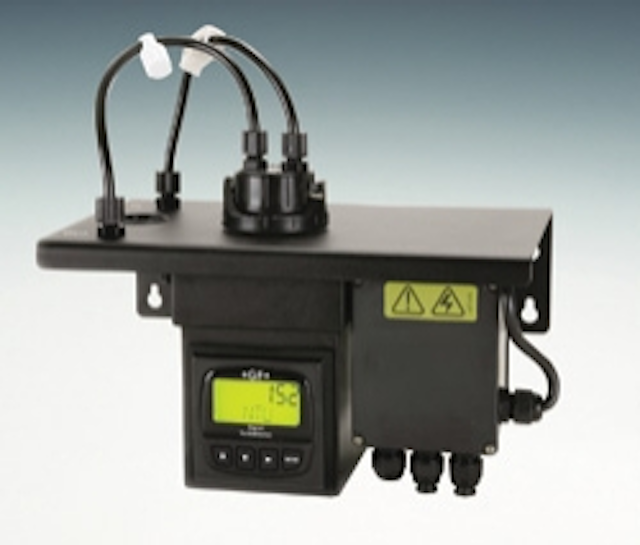 OCV Control Valves is constantly releasing new electronic valve models into the marketplace. The company has three electronic product lines, the Electronic 22 Series, Pump Commander Series and the Well Commander Series. The 22 Series and Pump Commander Series valves are designed to provide control electronically and to interface with SCADA, CAN, Intranet and Cellular Systems. Some models also have reporting and emailing options.
OCV Control Valves
Tulsa, OK
Tel: 888-628-8258
Web: www.controlvalves.com
Booth 1917
---
Degas separators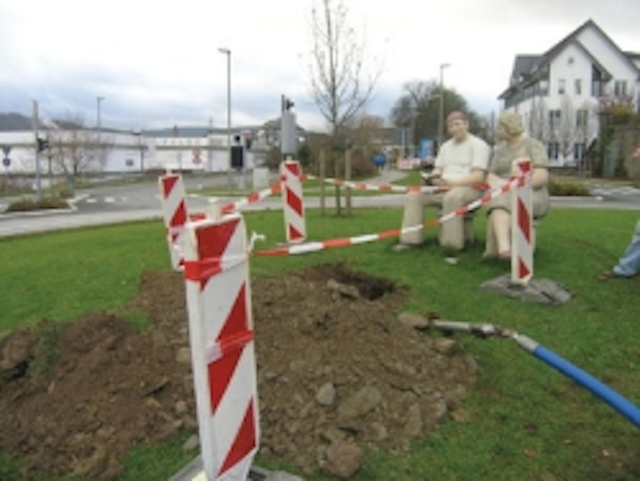 Mazzei Degas Separators have been selected for the Wichita groundwater recharge project. The city will purify flood waters from the Little Arkansas River and then pump it into a depleted aquifer during the rainy season. To purify the river water, which contains traces of a farm herbicide and other organic contaminants from water runoff, the city selected a process that uses ozone in the Advanced Oxidation Process. Mazzei designed and fabricated six separators in cooperation with Air Products and Chemicals Inc. Each DS-1600-LF unit stands over 16 feet high and can process 5 mgd.
Mazzei Injector Co.
Tel: 661-363-6500
Web: www.mazzei.net
Booth 2347
Circle No. 379 on Reader Service Card
---
Polymer mortar pipe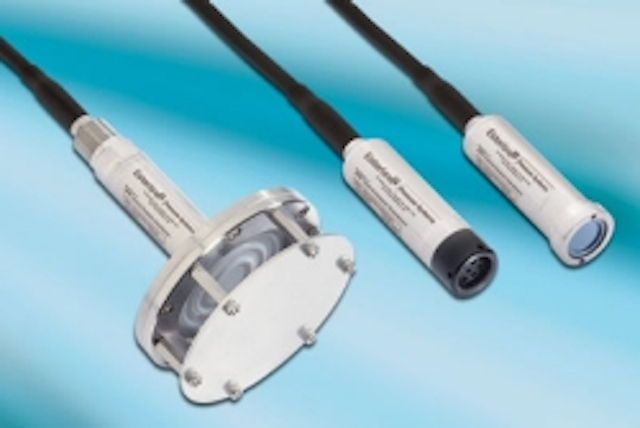 Hobas centrifugally cast, fiberglass-reinforced, polymer mortar (CCFRPM) potable water pipes and joint gaskets have been tested and comply with NSF- 61 for drinking water components. The pipe is ideal for new construction and rehab for potable water. The company also manufactures CCFRPM pipe for sanitary sewers and other corrosive environments. Installation methods include direct bury, sliplining, microtunneling, jacking, tunnel lining and above ground. Non-pressure and pressure classes are manufactured in diameters from 18" – 110". The pipe's high strength-to-weight ratio, smooth surface and flush, push-together joints are ideal for sliplining.
Hobas Pipe USA
Houston, Texas
Tel: 800-856-7473
Booth 224
Circle No. 380 on Reader Service Card
---
Vacuum sewer technology

Airvac is a manufacturer of specialty components used in vacuum sewer systems. These components include vacuum valves, valve pits and vacuum station equipment. The company offers complete start-to-finish project services, including preliminary system layout and design, cost estimating, detailed design assistance and construction supervision. It also provides operator training, as well a full range of maintenance services ranging from annual inspection and tune-up to full operation and maintenance.
Airvac
Rochester, IN
Tel: 574-223-3980
Web: www.airvac.com
Booth 328
Circle No. 381 on Reader Service Card
---
Fault detection system
Polychem Systems' SmartGuard™ Collector Monitoring System is a new fault detection system for water and wastewater collector systems. This approach helps to avoid system crashes or failures, The monitoring system identifies system overloads that can't be detected by a traditional shear-pin or torque monitoring device. It monitors regular motion of lower-rear idler sprockets, warns of potential danger, and shuts down the system before chain, attachment link, or flight damage occurs.
Polychem Systems, Div. of Brentwood Industries, Inc.
Reading, PA
Tel: 484-651-1300
Web: www.brentwoodindustries.com/plc
Booth 1301
---
Gaskets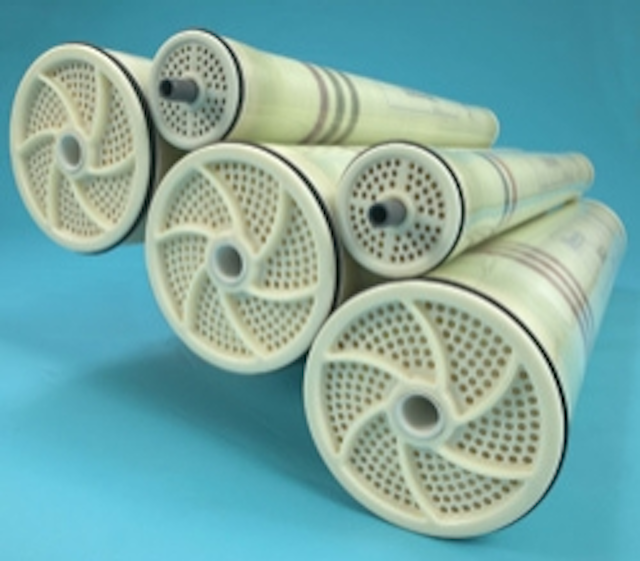 Trojan G-10 cathodic isolating gaskets with EPDM seals, available from Advance Products, are NSF-61 approved. They are designed to prevent galvanic reaction from the use of dissimilar metals on water piping such as steel or cast iron to brass. The elastomer sealing element is encapsulated in the electrically isolating retainer. The encapsulation of the sealing element permits only micro-exposure of the seal to potable water flow. G10 Gasket Kits are designed to keep any and all electrical currents from running back to the water meter.
Advance Products & Systems
Lafayette, LA
Tel: 800-315-6009
Web: www.apsonline.com
Booth 1702
Circle No. 385 on Reader Service Card
---
Flushing systems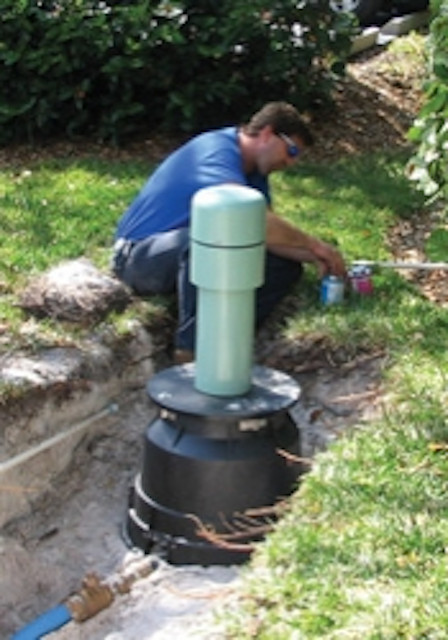 Hydro-Guard® Automatic and Programmable Flushing Systems can lower operational costs, reduce staff-hours related to flushing, save millions of gallons of water, and reduce costly customer complaints. On average, one flushing system can save as much as 180,000 gallons of water and more than $10,000 annually. Since the introduction of the first Automatic and Programmable Flushing System, the company has introduced numerous all weather models including the Hydro-Guard® S.M.A.R.T.
Hydro-Guard
Tel: 239-254-8501
Web: www.hydro-guard.com
Booth 1304
---
Valves
DeZurik has acquired APCO Willamette, a producer of Air Release / Air Vacuum Valves. The addition of APCO products and operations to those of DeZurik creates one of the broadest engineered valve companies in the industry. With a company history dating back more than 100 years, APCO has pioneered valve & hydraulics technology in the control of critical pumping and piping systems. Its products complement the DeZurik valve line on shutoff and flow control applications where the two products are commonly used together in water treatment plants, in piping systems and in industrial plants to assure efficiency and reliable process operation.
DeZurik /APCO Willamette
Web: www.dezurik.com, www.apcovalves.com
Booth 221
Circle No. 383 on Reader Service Card
---
More WaterWorld Current Issue Articles
More WaterWorld Archives Issue Articles