ACE Exhibitor Products: Part 3
May 1st, 2011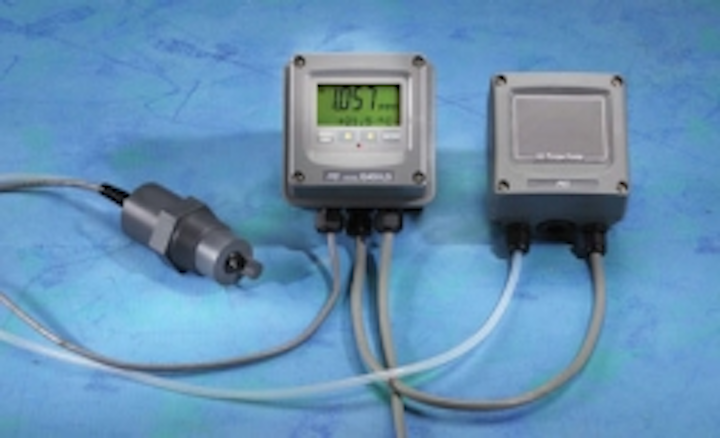 Distributors
The Water and Sewer Distributors of America (WASDA) is comprised of over 100 distributors and manufacturers of waterworks and wastewater products. Formed in 1979, WASDA's mission is to promote the waterworks/wastewater products distribution industry, and to further improve the image and professionalism of WASDA and its member companies.
Water & Sewer Distributors of America
Web: www.wasda.com
Booth 1747
---
Couplings, flange adapters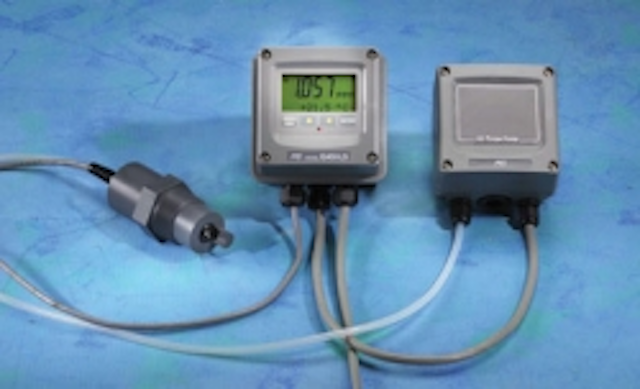 Ford Meter Box has released new Restrained Flange Adapters (RFA) and Restrained Couplings (RC). The RFA is designed to restrain and connect plain-end pipe to a flanged connection while the RC restrains and connects two plain end pipes. Both products use the Ford SO-EZ gasket. The pre-lubricated gasket, in sizes 4"-12", attaches to the compression gland and allows both the RFA and the RC to be installed without disassembly. No gaskets to lubricate, no loose parts to fall in the trench and no complicated assembly.
Ford Meter Box Co.
Wabash, IN
Tel: 800-326-3487
Web: www.fordmeterbox.com
Booth 1719
Circle No. 312 on Reader Service Card
---
Dosing pumps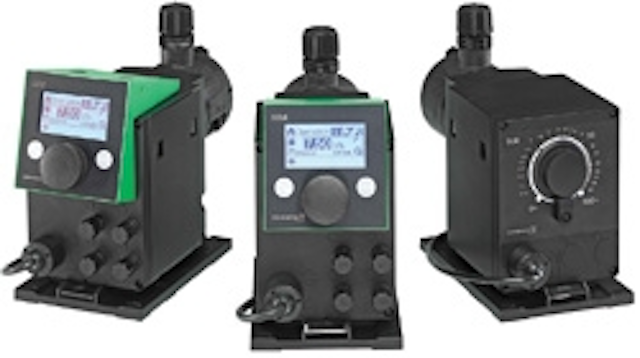 From chemical feed, instrumentation and disinfection generation, Grundfos offers new technology and approaches for end-users. The company's Smart Digital range of dosing pumps delivers precision in water treatment applications thanks to state-of-the art Digital Dosing™ technology. The micro-controlled stepper motor drives a turn-down ratio of up to 3000:1. The company's Smart Digital Flow Monitor alert users to failures in the dosing process, while the AutoCal function automatically recalibrates the pump in case of fluctuating system pressure.
Grundfos
Olathe, KS
Tel: 913-227-3400
Web: www.grundfos.us/industry
Booth 2645
Circle No. 314 on Reader Service Card
---
Insertion valve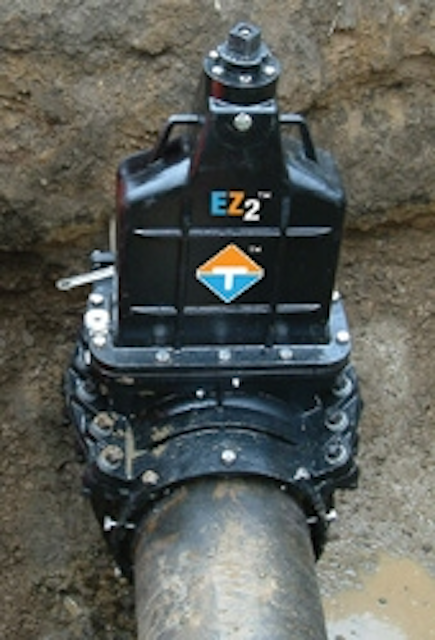 EZ2™ valves from Advanced Valve Technologies feature precision-machined castings that meet AWWA material specs and are sized and engineered to operate like an OEM valve. The compact insertion valve actuates with the normal number of turns, has a standard profile, and requires only one excavation. The valve installs under pressure, is light weight and easy to handle. Installation is less than one hour for pipes under 16".
Advanced Valve Technologies Inc.
Tel: 877-489-4909
Web: www.avtfittings.com
Booth 1453
Circle No. 316 on Reader Service Card
---
Hypochlorite injection system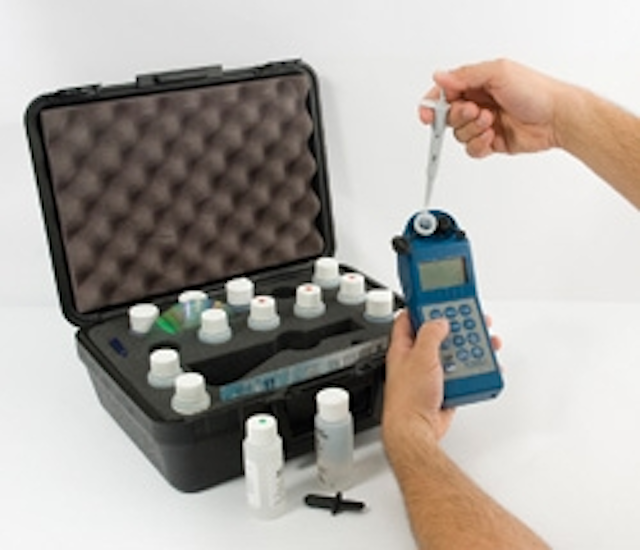 Fluid Metering has introduced the new Chloritrol™ valveless metering system for injection of sodium and calcium hypochlorite for purification of municipal drinking water. The system has a valveless duplex pump design. The first pump head is high pressure and injects the sodium hypochlorite directly into the water main. The second head functions to remove out-gas bubbles from the inlet side of the high-pressure pump head.
Fluid Metering Inc.
Syosset, NY
Tel: 800-223-3388
Web: www.chloritrol.com
Booth 2564
Circle No. 318 on Reader Service Card
---
Water testing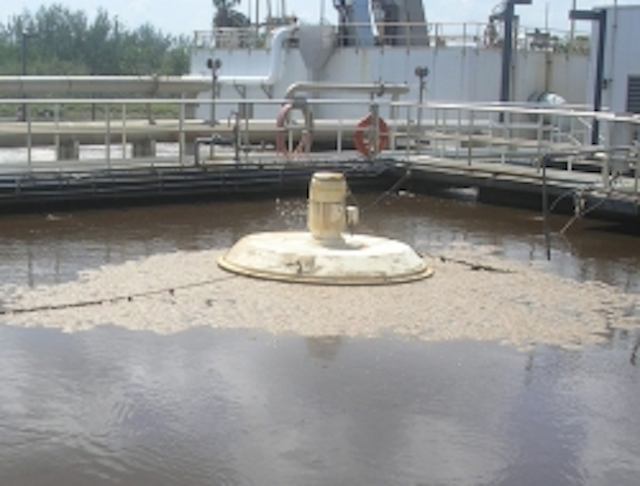 Sensor technology used in the ChloroSense and ChlordioXense testers from Palintest makes use of a new methodology for utility water analysis, using electrochemical sensors instead of traditional chemical reagents to measure chlorine and chlorine dioxide levels in potable and process water. The portable, battery-powered devices have been approved by the USEPA. The technique independent results are displayed in under a minute, along with the temperature of the sample, on the backlit LCD screen.
Palintest USA
Erlanger, KY
Tel: 800-835-9629
Web: www.palintestusa.com
Booth 105
Circle No. 315 on Reader Service Card
---
Corrosion protection
3M Scotchkote™ products offer corrosion protection solutions for old and new water infrastructure. The company's trenchless rehabilitation products help minimize the need to fully replace existing infrastructure affected by corrosion and tuberculation, while its portfolio of OEM corrosion coatings help protect water infrastructure before it goes in the ground. The company's Leak Detection products help prevent water loss by identifying leaks quickly, thus maximizing savings by reducing downtime and allowing for planned repairs versus unexpected interruptions.
3M Corrosion Protection
Web: www.3m.com/water
Booth 549
Circle No. 317 on Reader Service Card
---
Activated carbons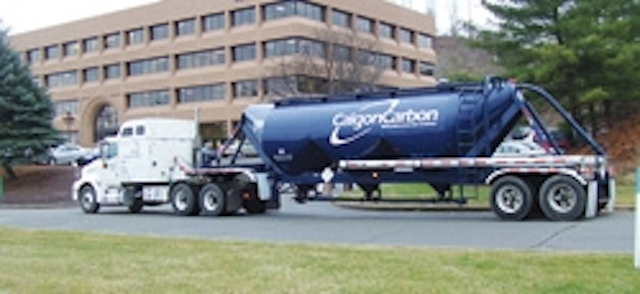 Calgon Carbon helps communities around the world address environmental needs with services and solutions for making water and air safer and cleaner. The company is a global manufacturer and supplier of granular, powdered and pelletized activated carbons. The company also supplies ultraviolet (UV) disinfection and oxidation systems, continuous ion exchange and chromatography technology, activated carbon treatment equipment and comprehensive value-added services.
Calgon Carbon Corp.
Pittsburgh, PA
Web: www.calgoncarbon.com
Booth 2537
Circle No. 319 on Reader Service Card
---
Fiber glass products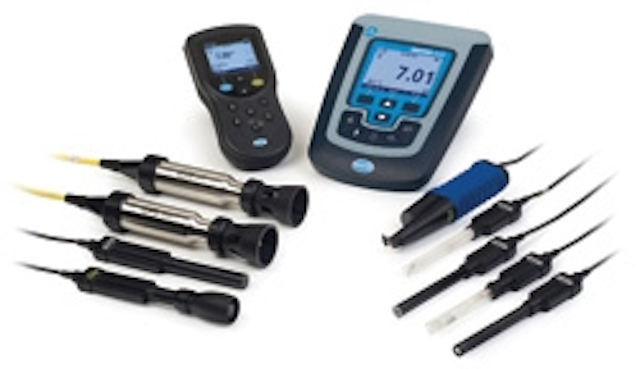 Molded Fiber Glass Water Treatment Products Co. provides fiber glass reinforced plastic (FRP) products for the industrial and municipal water & wastewater treatment industry. The company offers standard and proprietary precision-engineered components meeting or exceeding ANSI/AWWA F101 (for contact molded) & F102 (for match-metal die-molded). The company offers a line of troughs, weirs, baffles, flatsheets, launder covers, buildings, gates and guides frames, as well as handrails, grating, baffle walls and structural shapes.
Molded Fiber Glass Water Treatment Products Co.
Union City, PA
Tel: 814-438-3841
Web: www.mfgcp.com
Booth 1214
---
Membrane treatment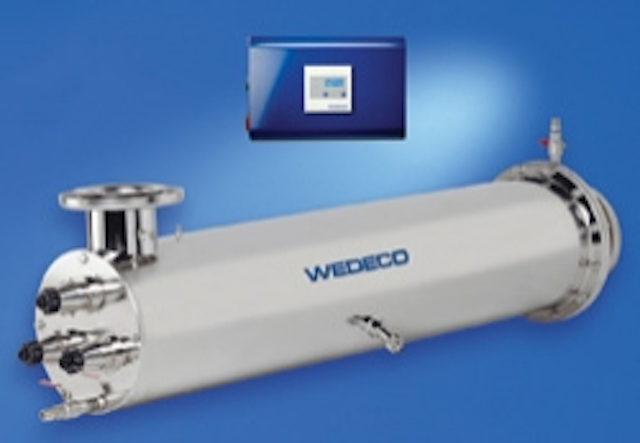 The Memcor® CP system from Siemens is a pressurized membrane system that ensures microbial protection, achieving goals set by the Long Term 2 Enhanced Surface Water Treatment Rule. The system is ideal for gravity-driven systems as well as treatment that requires coagulants, and is also well-suited for pre-treating reverse osmosis applications such as desalination and reuse.
Siemens Water Technologies
Shrewsbury, MA
Tel: 508-849-4600
Booth 1947
---
Plastic valves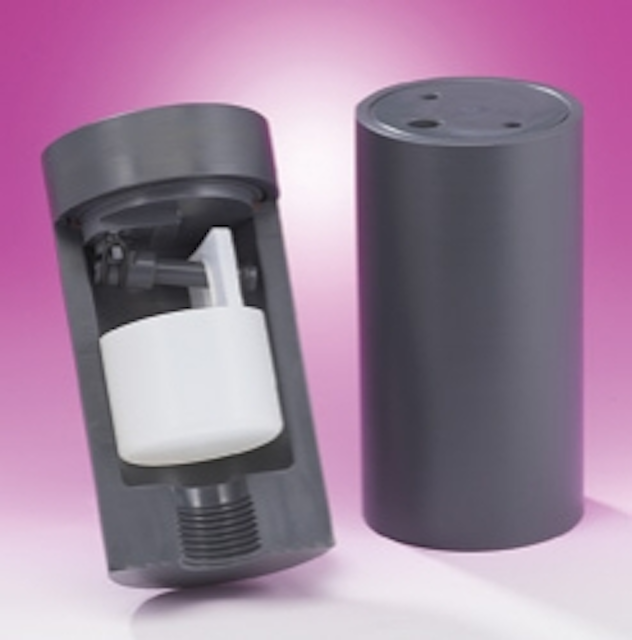 Series DGV valves from Plast-O-Matic Valves were developed specifically for corrosive applications subject to outgassing, such as sodium hypochlorite, hydrochloric acid, and ozone systems. The normally open valve has an internal float that pivots an arm and seal assembly as it rises and falls. When liquid fills the system, the float rises and the valve closes. As air or gas accumulates in the valve, it displaces liquid and allows the float to fall, re-opening the valve and releasing the gas.
Plast-O-Matic Valves Inc.
Cedar Grove, NJ
Tel: 973-256-3000
Web: www.plastomatic.com
Booth 316
Circle No. 322 on Reader Service Card
---
Specialty resins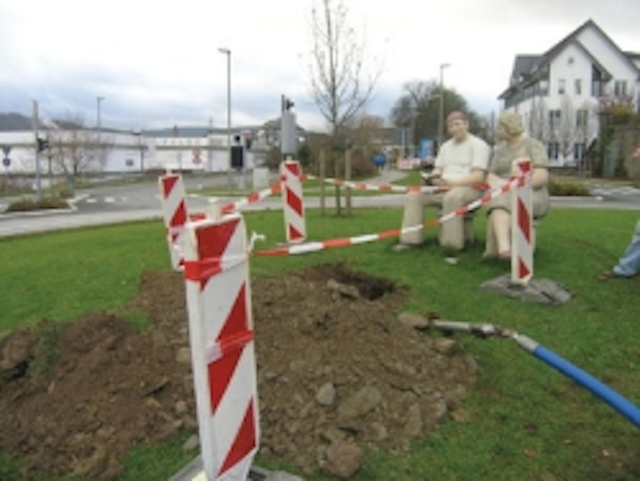 Purolite is a supplier of resins for ion exchange, catalyst, adsorbent and specialty applications worldwide. Its products, services and technology are widely used in municipal and potable water treatment. They provide the highest selectivity and best use cost in separations and contaminant removal. As example of the company's innovation, it has pioneered the development of Shallow Shell Technology.
Purolite Co.
Bala Cynwyd, PA
Tel: 800-343-1500
Web: www.purolite.com
Booth 1847
---
Insertion valve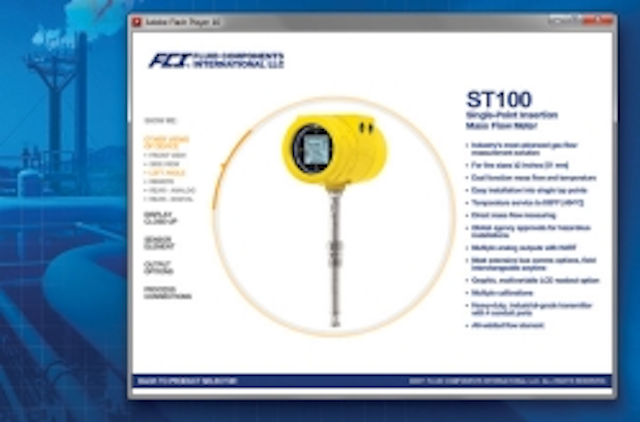 Team's InsertValve™ installs under pressure, eliminating the need for line shut downs. Designed for a wide range of line sizes and types, the valve's wedge gate seats on the valve body, not the pipe bottom. This feature prevents the seat from coming into contact with the cut pipe edges and significantly extends valve life. The valve can be repaired under pressure.
Team Industrial Services
Alvin, TX
Tel: 800-662-8326
Web: www.teamindustrialservices.com
Booth 1958
---
Valves
VAG-Valves USA manufactures valves for all kinds of applications including water and sewage. The company's priority is manufacturing innovative and customized solutions in virtually every branch of the industry, from water storage within dam and reservoirs to water transmission, distribution and treatment.
VAG-Valves USA Inc.
Web: www.vag-group.com
Booth 109
Circle No. 326 on Reader Service Card
---
Control valves
Singer Valve offers an Automatic Control Valve with Anti-Cavitation Trim and Single Rolling Diaphragm technology. Although eliminating cavitation is virtually impossible, the company's anti-cavitation trim eliminates damage and greatly reduces noise that occurs during the cavitation process. As a result, the life of the valves, system components and nearby piping is not compromised.
Singer Valve
Tel: 604-594-5404
Web : www.singervalve.com
Booth 428
Circle No. 325 on Reader Service Card
---
AMI system
The Mi.Net™ Mueller Infrastructure Network for Utilities provides utilities with ways to increase efficiencies, reduce costs, conserve energy and water, and improve customer service. The system goes beyond conventional AMI systems, enabling utilities to deploy newer technology in stages rather than replacing entire systems at one time. It provides utilities with an end-to-end wireless solution for AMI optimization that is secure, flexible, and scalable.
Mueller Systems
Cleveland, NC
Tel: 704-278-2221
Web: www.muellersystems.com
Booth 1923
Circle No. 324 on Reader Service Card
---
Sludge scraper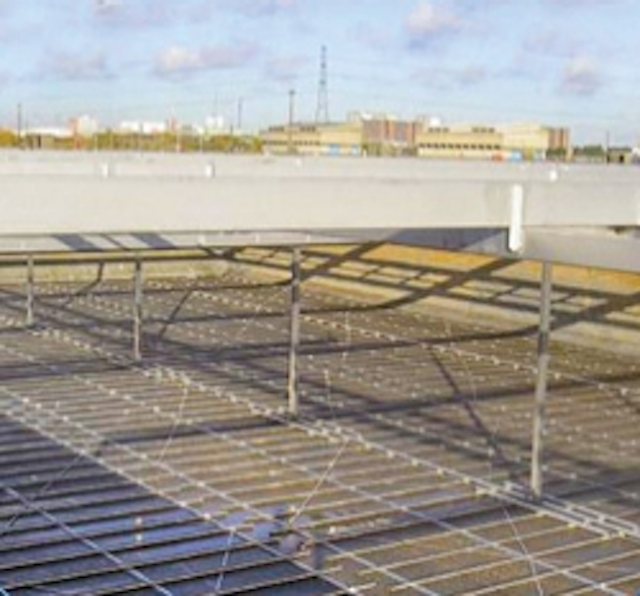 The Zickert Shark™ Sludge Scraper, available from WesTech, provides an innovative solution for sludge scraping in rectangular tanks and Lamella plate clarifiers. The system is based on the forward and return movement of dynamically designed sections. The concave faces of the sections transport the sediment toward a sludge pit.
WesTech Engineering
Salt Lake City, UT
Tel: 801-265-1000
Web: www.westech-inc.com
Booth 2141
---
Ultrasonic meter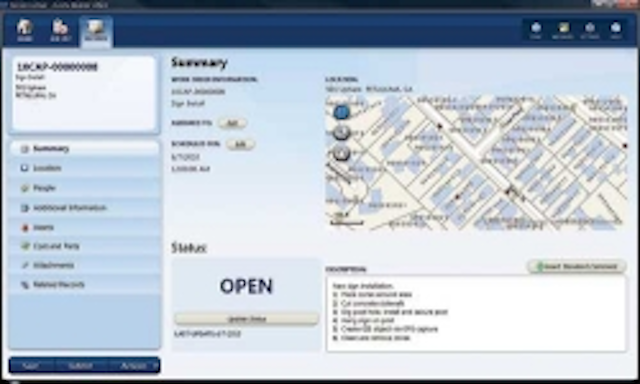 Designed to deliver constant accuracy and meter function, the Octave® Ultrasonic Meter from Master Meter is able to accurately measure wide-ranging flow and leaks without moving parts. An alternative to mechanical commercial meters, it excels at maintaining sustained accuracy for the life of the meter while providing smart AMR capabilities. With fixed network functionality and drive-by affordability, the company's 3G Mobile™ AMR technology offers synchronized meter reads for precise system analytics, leak, theft, and tamper detection, plus meter right sizing.
Master Meter Inc.
Web: www.mastermeter.com
Booth 1241
Circle No. 329 on Reader Service Card
---
Tablet PC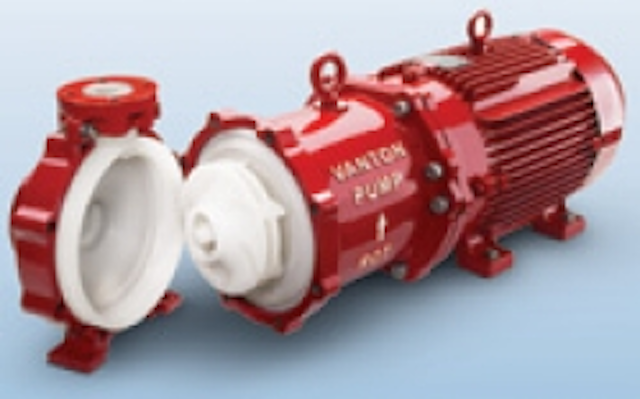 The Motion® CL900 Tablet PC is built for mobile business. Enterprise-ready, it offers a blend of performance, integrated features, mobility and connectivity. Running Microsoft® Windows® 7 and powered by the upcoming Intel® Atom™ processor currently codenamed "Oak Trail", the tablet balances power, performance and a battery life of up to eight hours on one battery charge. Weighing less than 2.1 pounds, the PC provides the capabilities, applications and ergonomics mobile workers need.
Motion Computing
Tel: 512-637-2745
Web: www.motioncomputing.com
Booth 440
Circle No. 330 on Reader Service Card
---
Transit-time flowmeters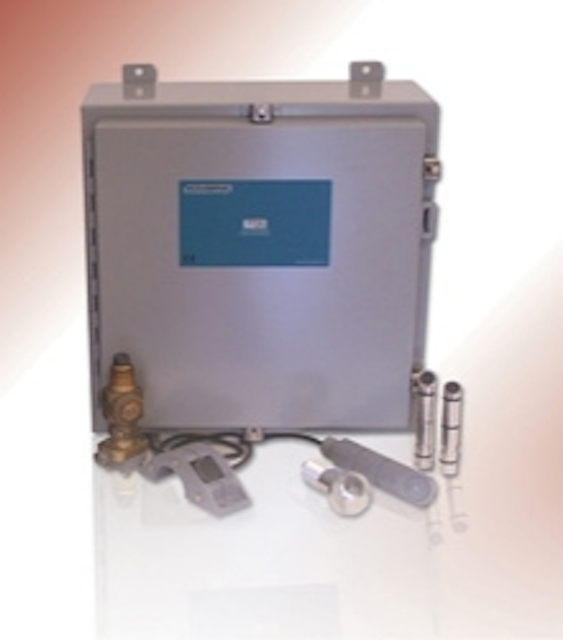 The Accusonic Model 7720 Transit-Time flowmeter is designed to address the difficult installation requirements common to large ultraviolet (UV) disinfection systems. The maximum 10 path capability allows the meter to measure with accuracy and repeatability, even in the presence of distorted flow profiles common to large UV system installations. Additionally, the pipe section length required to install a 7720 system is significantly less than other flow measurement technologies for large pipe installations.
Accusonic Technologies
W. Wareham, MA
Tel: 508-273-9634
Web: www.accusonic.com
Booth 703
---
Pipe products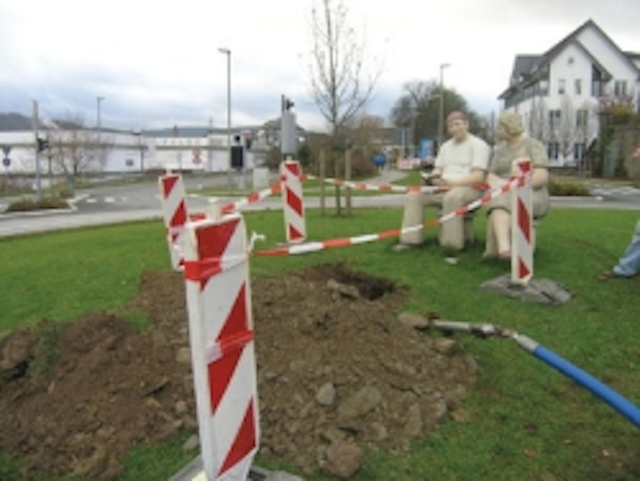 U.S. Composite Pipe South offers Flowtite® filament wound pressure pipe and Meyer® polymer concrete pipe products. These products have proven themselves to be extremely efficient in municipal water utility projects. Flowtite filament wound pressure pipe products are produced in diameters from 12" to 156", and depending on application may range in length from 16' to 40'.
U.S. Composite Pipe South
Zachary, LA
Web: www.uscpsouth.com
Booth 2364
Circle No. 331 on Reader Service Card
---
Leak detection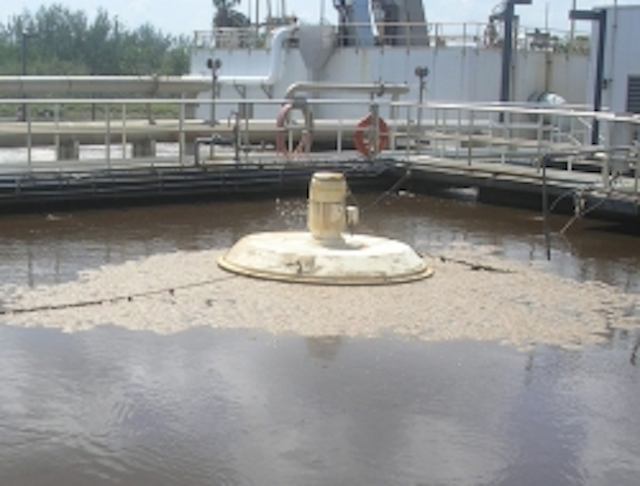 The Aclara STAR® ZoneScan is a fixed-network, remotely correlated leak-detection system that helps water utilities find leaks on water mains before they become major problems. The system combines the STAR Network AMI system with leak-detection technology from Gutermann International. Leak detection devices are attached to valve spindles along the main and transfer acoustic data back to the utility via STAR Network 450-470 MHz radio signals.
Aclara
Web: www.aclara.com
Booth 1609
Circle No. 332 on Reader Service Card
---
Sodium hypochlorite generator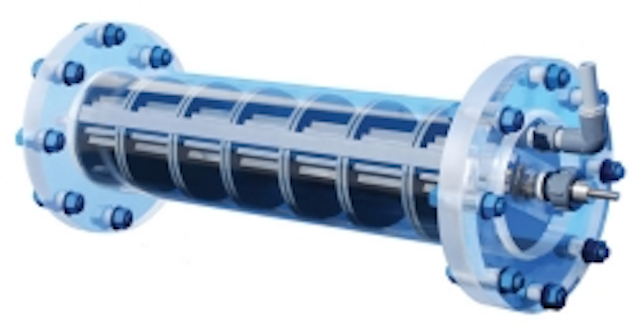 The new ChlorMaster® BP III from Pepcon Systems is an ANSI/NSF Standard 61 certified on-site hypochlorite generator, (OSG). The bipolar electrochemical cell uses a compact titanium anode/cathode design that results in high current efficiency and low energy consumption. Its cells are lightweight and can be removed from the module and serviced by one individual. 500 lbs./day equivalent chlorine can be achieved from a 36"x 50" x 72"H, three cell module. Larger capacities of up to 30,000 lbs./day are configured using multiple module systems.
Pepcon Systems
Cedar City, UT
Tel: 435-865-5045
Web: www.pepconsystems.com
Booth 441
Circle No. 334 on Reader Service Card
---
Valve stem extensions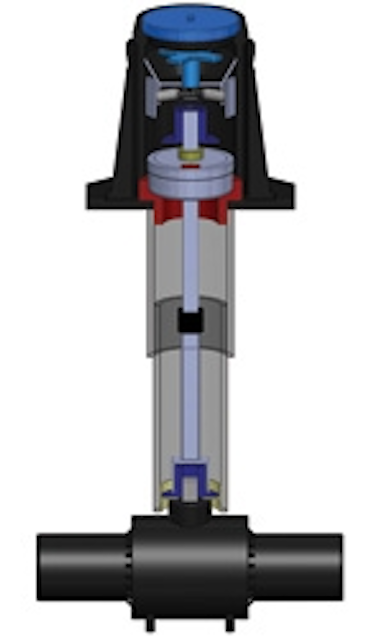 Dalminex offers a variety of valve stem extensions and complimentary products. Its products range from stainless steel handwheels and operating keys, to telescopic, adjustable and rigid valve stem extensions incorporating position indicators and GPS capabilities. Founded in Germany in 1972 as a specialty pipeline fabricator, the company has set its North American launch to coincide with ACE 2011.
Dalminex USA
Moraga, CA
Tel: 925-788-1333
Web: www.dalminex.com
Booth 1965
Circle No. 335 on Reader Service Card
---
Water tanks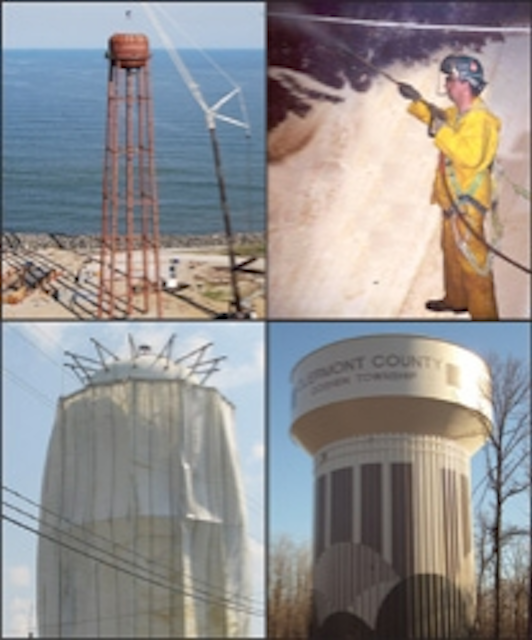 Caldwell Tanks provides complete design, fabrication and construction of field-erected tanks and offers all types of elevated tanks. The company has experience in a variety of styles of tanks that will fit specific terrain, economic, aesthetics, and capacity considerations. The tanks are constructed in full accordance with the applicable AWWA and American Concrete Institute standards.
Caldwell Tanks Inc.
Louisville, KY
Tel: 502-964-3361
Web: www.caldwelltanks.com
Booth 1249
---
More WaterWorld Current Issue Articles
More WaterWorld Archives Issue Articles