Products & Services: MEMBRANES & RELATED PRODUCTS
Mar 1st, 2011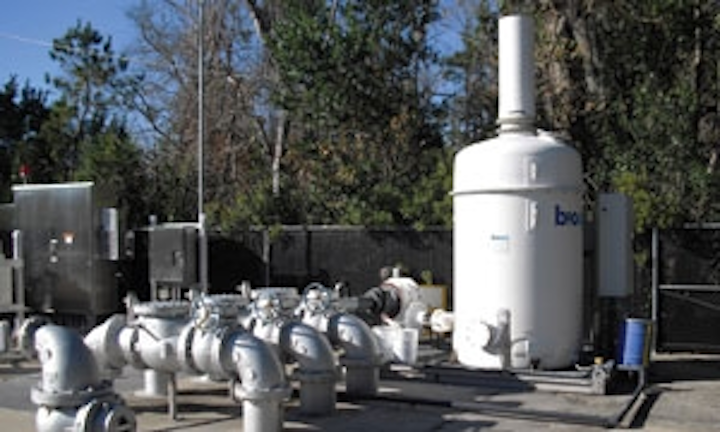 Multi-barrier treatment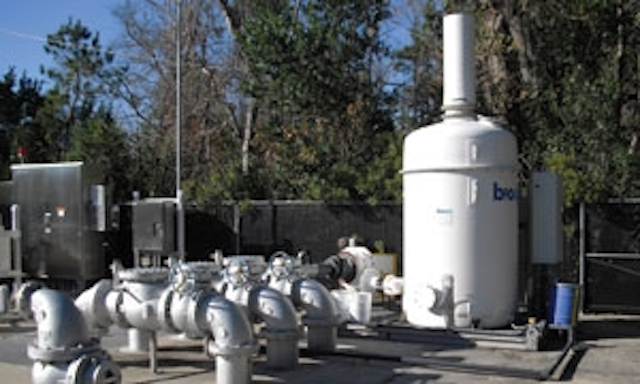 The AquaMB Process® from Aqua-Aerobic is a multiple barrier treatment system that combines activated sludge treatment in combination with cloth media filtration and membrane technology. The system can be used to treat wastewater discharged to impaired waterways or where critical NPDES rules must be met. The system offers simplified access to external membrane modules, a small footprint, automated in-place cleaning of the membranes for minimal operator attention, flexible cycle structures for optimal bio-nutrient removal.
Aqua-Aerobic Systems Inc.
Tel: 815-639-4456
Web: www.aqua-aerobic.com/aquaMB.asp
Circle No. 227 on Reader Service Card
---
Compressible media filter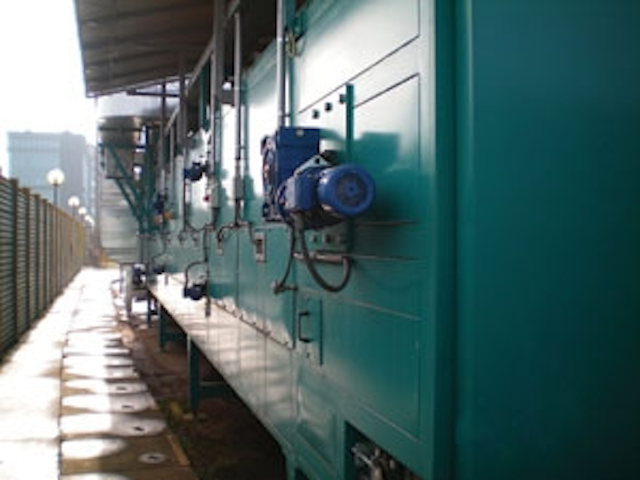 The Schreiber Fuzzy Filter® is a high rate, compact, modular filter applicable to a wide variety of water and wastewater applications. The filter uses a nominal 30" deep media bed comprised of individual 1.25" diameter compressible synthetic fiber spheres, and achieves a high rate of solids removal down to 4 microns.
Schreiber LLC
Trussville, AL
Tel: 205-655-7466
Web: www.schreiberwater.com
Circle No. 229 on Reader Service Card
---
Disc filter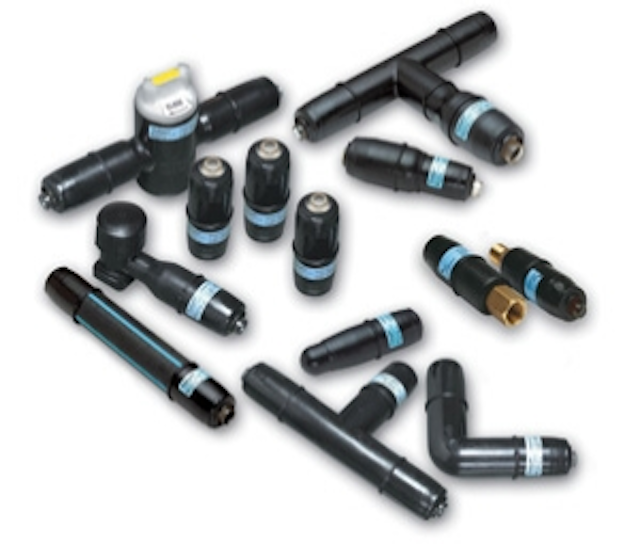 The woven polyester pleated panel design of the Forty-X™ disc filter from Siemens Water Technologies provides increased treatment capacity and an ultimate barrier for suspended solids in tertiary treatment processes. The pleated media design increases the true cloth area available for filtration by 40% over flat panel designs.
Siemens Water Technologies
Tel: 724-772-1402
Web: www.siemens.com
Circle No. 230 on Reader Service Card
---
Filter vessel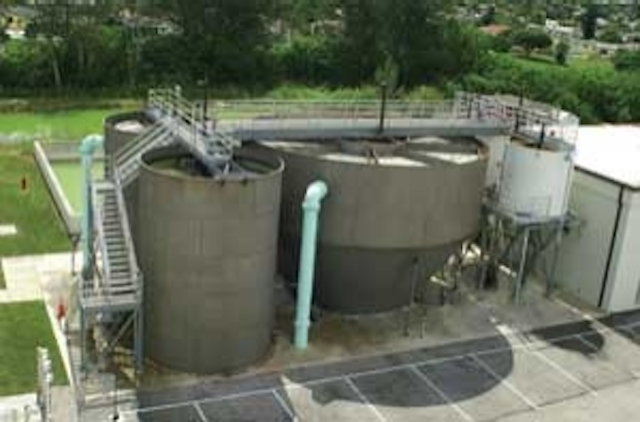 Parker-Hannifin has introduced the new ParMax™ Filter Vessel, a high-flow capacity filtration solution for municipal water systems and other liquid applications. The filter vessel combined with ParMax™ Select filter cartridges can reduce the overall cost of filtration when compared to vessels containing traditional 2.5" diameter filter cartridges by yielding high-flow rates with fewer cartridges in a smaller, lower-cost vessel.
Parker-Hannifin Corp.
Oxnard, CA
Tel: 877-784-2234
Web: www.parker.com/processfiltration
Circle No. 231 on Reader Service Card
---
Contaminant removal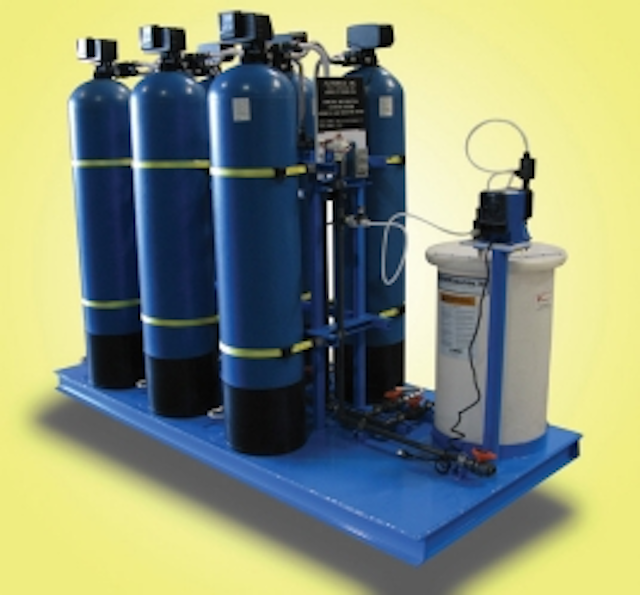 Filtronics' Condor low flow solution for the removal of arsenic, phosphate, chromium, selenium, fluoride, antimony, lead, and other metals from drinking water is designed for flows of 5-125 gpm. The two stage filtration system offers redundancy of equipment and flexibility to reduce capacity when needed. Configurations include skid mount or wall mount systems. The system is completely automated, uses substantially less chemicals than are generally required for treatment, and produces no hazardous waste, while still producing potable water most often significantly cleaner and purer than required by EPA regulations.
Filtronics
Tel: 714-630-5040 Web: www.filtronics.com
Circle No. 228 on Reader Service Card
---
Ceramic filtration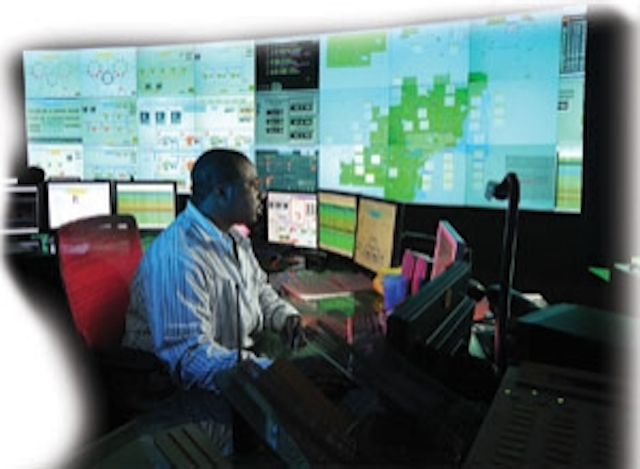 SJE-Rhombus® has begun offering two new tubular ceramic membrane modules in its CFS™ product line (Ceramic Filtration Solutions). Priced to compete with polymeric membranes, the Bundled Ceramic Tubular Module and Monolith Ceramic Module are suitable for high flow rates. In addition to offering the new tubular design, the company will continue to offer its Flat Sheet Ceramic Membrane Solutions.
SJE-Rhombus®
Detroit Lakes, MN
Tel: 888-342-5753
Web: www.sjerhombus.com.
Circle No. 232 on Reader Service Card
---
Membrane pretreatment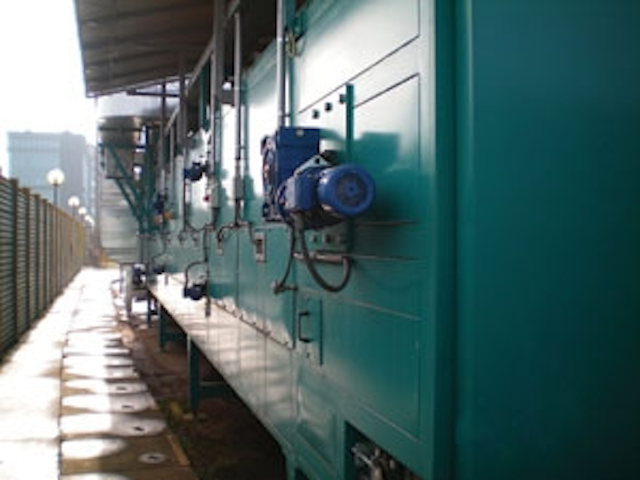 Orival manufactures a line of automatic self-cleaning filters for membrane pre-treatment. Filter sizes are available from ¾" to 24" and filtration degrees from 5 to 3000 microns. The company can provide manifold systems with multiple automatic filters for flexibility and reliability when flow cannot be interrupted for maintenance or repairs. In business for more than 25 years, Orival has shipped tens of thousands of automatic filters to over 40 countries.
Orival Inc.
Englewood, NJ
Tel: 201-568-3311
Web: www.orival.com
Circle No. 233 on Reader Service Card
---
MBR system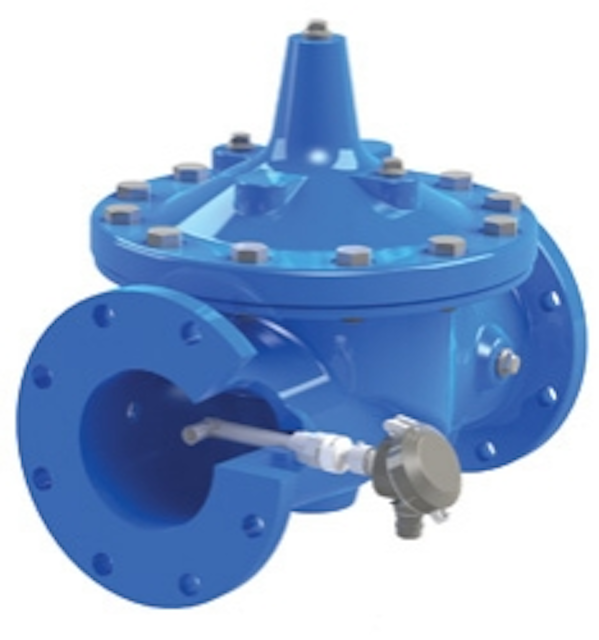 Kruger has developed and patented a footprint reducing MBR design called Slim2Fit. The system allows for the membrane tank footprint to be reduced by up to 40% when compared to traditional membrane tank layouts. Space between adjacent membrane modules/cassettes and the space to the tank walls are both significantly reduced.
Kruger Inc.
Cary, NC
Web: www.krugerusa.com
Circle No. 234 on Reader Service Card
---
Ultrafiltration
Koch Membrane Systems is helping companies reduce and reuse wastewater via Konsolidator™ ultrafiltration systems, which are designed for applications with high suspended solids. The durable membranes can handle a variety of processing conditions and can be cleaned using KMS' sponge balls. The systems feature the company's patented FEG™ tubular membranes, with mechanical and chemical resistance properties that make them suited to tough applications.
Koch Membrane Systems Inc.
Wilmington, MA
Web: www.kochmembrane.com
Circle No. 235 on Reader Service Card
---
Submerged membranes
iSep™ ultrafiltration (UF) membranes from TriSep were designed specifically for some of the most difficult and aggressive wastewater applications. Their key design feature is the integration of the UF membrane and process tank into a single module. The encapsulated membrane design allows for frequent draining, reducing fouling as all solids are easily purged from the system.
TriSep Corp.
Goleta, CA
Tel: 805-964-8003
Web: www.trisep.com
Circle No. 236 on Reader Service Card
More WaterWorld Current Issue Articles
More WaterWorld Archives Issue Articles