Company Introduces New Advanced Metering Analytics System
Badger Meter recently launched an Advanced Metering Analytics (AMA) system designed for the unique needs of water and gas utilities.
Mar 1st, 2011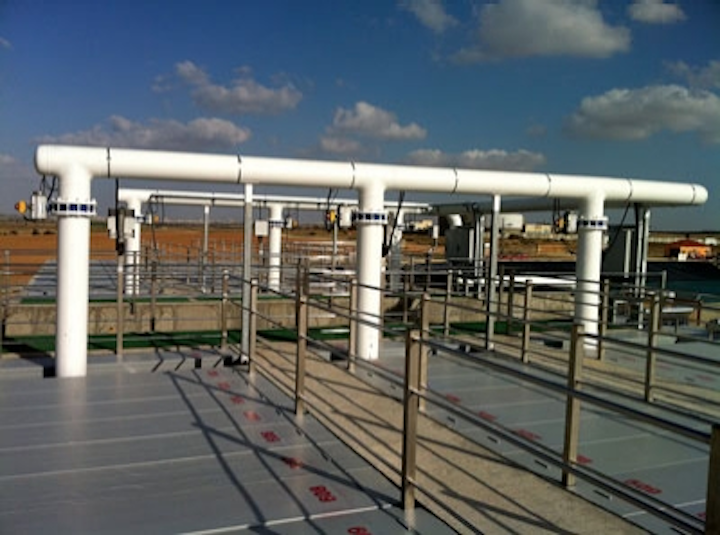 Badger Meter recently launched an Advanced Metering Analytics (AMA) system designed for the unique needs of water and gas utilities. The system incorporates mobile and fixed network reading capabilities, along with a variety of automated utility management tools to help increase utility productivity and revenue. It is comprised of ReadCenter® Analytics software coupled with new Orion® SE two-way fixed network technology, which is complemented by a family of meters and encoders.
"While most fixed networks enable utilities to collect raw metering data, the real power of a network is in the ability to systematically organize the data into meaningful and actionable information," said Rich Meeusen, chairman, president and CEO of Badger Meter. "Our Advanced Metering Analytics solution helps utilities to 'leap ahead' by providing them with the tools and information they need to proactively manage operations into the future."
Badger's AMA system supports water utilities in six major areas: customer service delivery, water and energy conservation, revenue management, operations/asset management, government regulation, and information integration. For example, the customer service functionality includes the ability to analyze customer consumption over selected periods. This information can be printed and mailed, or even provided via a customer web portal. It allows utility customers to monitor and manage use, and it helps water utilities mitigate usage disputes.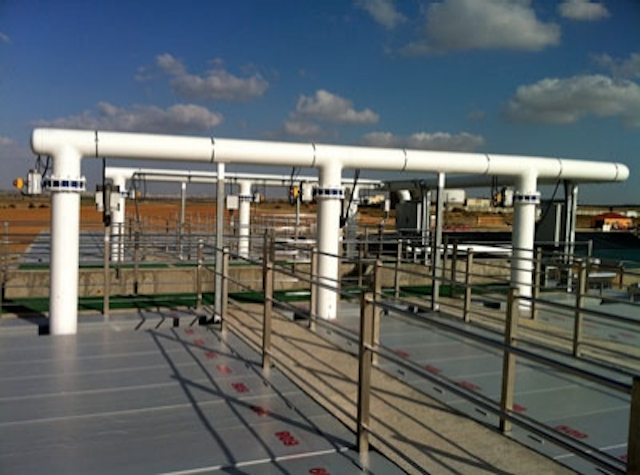 When it comes to revenue management, the system helps utilities track consumption profiles of their largest customers and then design alerts to notify them of irregularities. Because AMA facilitates continuous data monitoring, it helps eliminate the need to run reports to find exception conditions. It also helps in operations and asset management with modules that allow utilities to schedule and track maintenance. Plus, customizable reporting features provide a utility with the specific information they need.
In the area of water and energy conservation, AMA facilitates rapid water leak detection because it helps utilities uncover premise and distribution system leaks through continual usage flags, acoustic leak detection and analysis of district metering areas. It also provides the ability to monitor the effects of water conservation programs such as odd/even watering restrictions and implementation of low flow devices in homes.
Customizable
Morrice Blackwell, marketing manager, Badger Meter, said the new system was developed with scalability in mind.
"It provides vital information that utilities need, when they need it, and in the format of their choice...all to improve the decision-making and management process. And because it's a web-based solution, it's easy to administer and deploy," Blackwell said.
ReadCenter Analytics software continually monitors incoming system data for an exception condition and then notifies the appropriate personnel when one occurs; utility personnel can then decide what action to take.
For example, to aid in detecting a water meter malfunction that could lead to a loss of revenue, a utility could set an exception condition so that as consumption falls below a certain level on any commercial meter, the meter foreman receives an SMS text. The foreman can assign a field technician to investigate the irregularity and make any necessary repairs.
Network Solutions
Badger Meter now offers three AMR/AMI solutions under the Orion product umbrella: Orion SE system (two-way fixed network); Orion ME system (two-way mobile system with the option to upgrade) and Orion CE system (one-way local IR collection). The new SE system works together with ReadCenter Analytics software to create the AMA solution. The ME system is a new migratable network solution that can be upgraded to the SE system. And, the CE system is a flexible mobile option that uses bubble-up (broadcast) technology to eliminate the need for a FCC license.
More WaterWorld Current Issue Articles
More WaterWorld Archives Issue Articles