New Literature
Jan 1st, 2011
Sensors, safety products
Banner Engineering's 2010 Catalog, featuring the company's complete selection of sensor and safety products, is now available in an interactive online version. This interactive catalog is sectioned identically to the print version, combining comprehensive and easy-to-reference product data with the convenience of online search capabilities. Users can browse the catalog page-by-page or use a powerful search tool to identify products by division, product family or name, model or part number, application or page number. Sensors include photoelectric, fiber optic, special purpose, ultrasonic and measuring array.
Banner Engineering Corp.
Minneapolis, MN
Tel: 888-373-6767
Web: http://catalog.bannerengineering.com
Circle No. 269 on Reader Service Card
---
FRP pipe applications
U.S. Composite Pipe South has published two new fliers showcasing the multiple applications of Flowtite® 100% non-corrosive FRP pipe. One covers the advantages of using the pipe in sliplining as well as in direct bury installations in adverse environments. The other flier details both pressure and penstock applications. Flowtite pipe has proven to be efficient in these types of applications due to its abrasion resistance, hydraulic characteristics, smooth bore and its availability in standard and custom lengths.
U.S. Composite Pipe South, LLC
Zachary, LA
Tel: 225-658-6166
Web: www.uscpsouth.com
Circle No. 270 on Reader Service Card
---
Flow meters
Key Instruments, a division of Brooks Instrument, has launched the company's e-commerce website for flow meters. The new site, www.KIDirect.com, allows customers to purchase select standard flow meters 24 hours a day and have the product shipped out the next business day. The site is organized so buyers can easily find the flow meter they're looking for. Buyers can search by product series if they know the model, or they can search by fluid type, pipe connection size, scale length or full-scale flow rate. The website is also optimized for mobile e-commerce using the iPhone and other smartphones.
Brooks Instrument, LLC
Hatfield, PA
Circle No. 271 on Reader Service Card
---
Electromagnetic flowmeters
A 74-page reference guide from ABB serves as a primer for selecting and applying electromagnetic flowmeters. "Magmeter Basics--A Technical Reference Guide" first introduces magmeters, summarizing such topics as principles of operation, construction, magnetic fields, maintenance, transmitters, installation, and calibration. Eight additional sections elaborate on these topics. The second section, for example, discusses and tabulates liquid conductivities. Additional sections cover such topics as pressure loss considerations, piping configurations, and electrode coating solutions. One section covers the pros and cons of AC versus DC magnetic field excitation in question and answer format.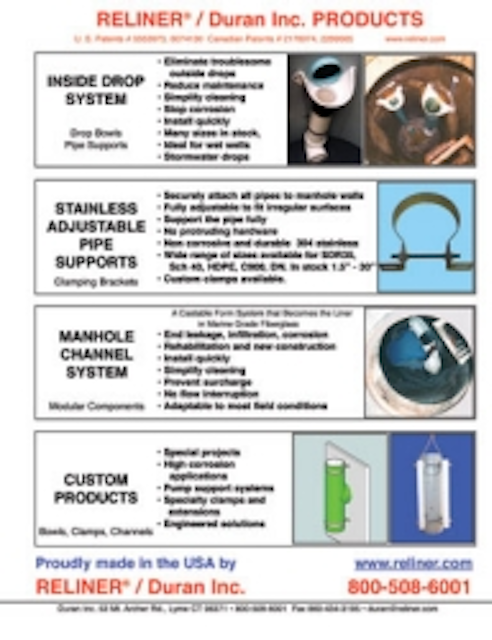 ABB Measurement Products
Warminster, PA
Tel: 800-922-2475
Web: www.abb.us/instrumentation
Circle No. 273 on Reader Service Card
---
Sampling products
Bel-Art Products' new catalog features the company's diverse line of sampling products used for everything from initial sample collection to preparation, storage, organization or disposal. Designed to be user friendly for both the distributor and end user, products are organized into color-coded sections based on application and/or type of product. A general reference section contains additional resources such as a 'Chemical Resistance Chart' for various types of plastics, an 'Actual Size Guide' for magnetic stirring bars, and guidelines for cleaning and sterilizing plastic labware.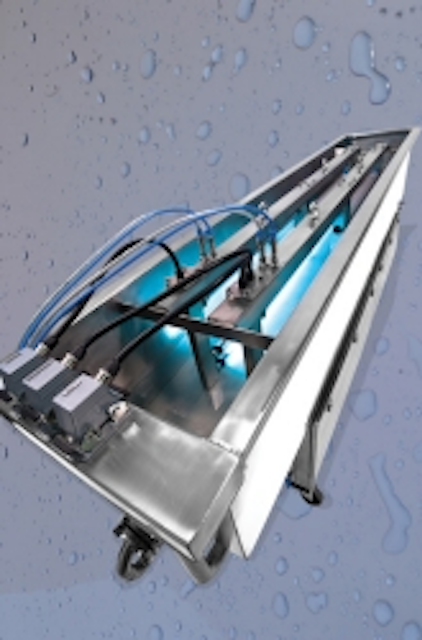 Bel-Art Products
Pequannock NJ
Tel: 800-423-5278
Web: www.belart.com
Circle No. 272 on Reader Service Card
---
Process control valves
Parker Fluid Control Division has released a new catalog for the Sinclair Collins K Series Process Control Valves. The valve's rugged design and reliability make it ideally suited for the control of steam, gas, liquids or chemicals. The catalog lists specifications and dimensions for bronze and stainless steel body versions of the valve. Assorted options including flanges and extended bonnet as well as accessories such as a positioner are also highlighted. A unique feature of the catalog is a section that offers tips on proper valve sizing and selection as well as flow tables to aid in the selection process.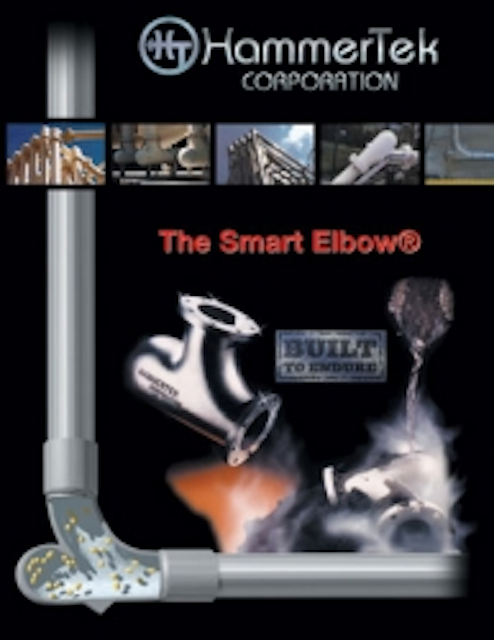 Parker Fluid Control Division
Tel: 800-825-8305
Web: www.parkerfluidcontrol.com
Circle No. 274 on Reader Service Card
---
Remote monitoring
Semaphore, a CSE Global company, has released a white paper on SCADA System automation and monitoring applications at remote locations. The "Remote Automation and Monitoring: PLC or RTU?" white paper focuses on the economics that differentiate remote site applications and drive product designs. The company has extensive experience in remote automation and monitoring and offers two product lines: T-Box RTU and Kingfisher RTU. To download the white paper, visit www.cse-semaphore.com/applications/form.php?page=plc-rtu.
CSE-Semaphore
Lake Mary, FL
Circle No. 276 on Reader Service Card
---
Enclosures
The Stahlin Non-Metallic Enclosures Specification Guide encompasses all technical references necessary to properly spec the company's non-metallic enclosures and highlights key product differentiators including protection from UV damage, UL 94-5V flammability rating, and UL 1741 certification. The non-metallic enclosures meet or exceed NEMA Standard 250 Type Rating: 1, 2, 2R, 3S, 4X, 6P, 12, 13; UL/cUL Standard 508A; UL/cUL Standard 50 Type Rating 1, 2, 3, 3R, 3S, 4X, 6P, 12, 13; UL 1741; CSA Standard C22.2 No 94 and CSA Standard C22.2 No.14 Type Rating 1, 3, 3R, 3S, 4X, 6P, 12, 13. IEC Standard 60529 Type Rating IP65, IP66, IP67, and IP68 (Self disclosed).
Stahlin
Tel: 616-794-0700
Web: www.stahlin.com
Circle No. 275 Reader Service Card
More WaterWorld Current Issue Articles
More WaterWorld Archives Issue Articles