Products & Services: SCADA
Jan 1st, 2011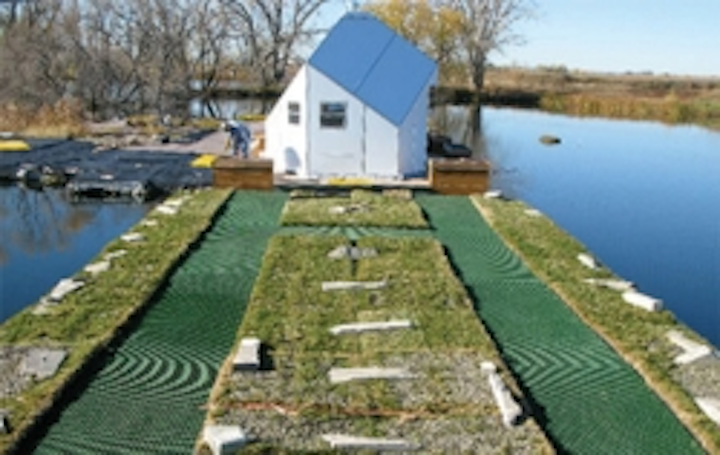 Remote monitoring
The Aquavx service is an Internet-hosted remote monitoring solution for water and wastewater utilities and operators. The service uses Scout hardware (available for lease or purchase), with its on-site interface that enables customers to monitor and control equipment such as tanks, wells, lift stations and sanitation plants. The system uses cellular- and satellite-based communication technologies. It delivers reports, notifications, and analytics.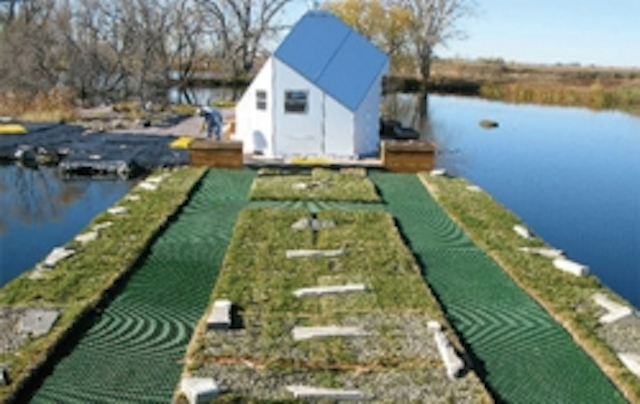 Aquavx
Web: www.aquavx.com
Circle No. 232 on Reader Service Card
---
Level, pump control
The Echo Level Hunter II and XDS transducer series is a complete level and pump control solution using noncontact ultrasonic technology. It is easy to program with the five button keypad and quick start menu. It comes standard with five relays (high/low alarms and alternating pump control routines) and a 4-20 mA output in a NEMA 4X enclosure with a UV Protected clear lid. It can measure any liquid up to 50 ft. in range.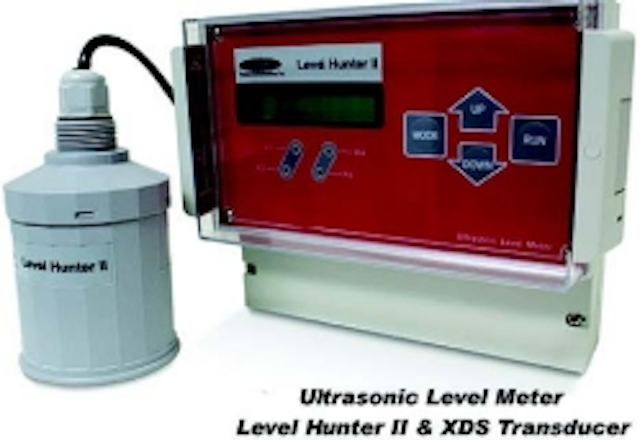 Echo Process Instrumentation Inc.
Shalimar, FL
Tel: 850-609-1300
Web: www.echopi.com
Circle No. 228 on Reader Service Card
---
Suspended solids analyzer
The Markland Model 502 Suspended Solids Meter can be used to measure slurries that are too thick for optical meters. It can be used in open top tanks or pipelines. The meter uses safe ultrasound to measure the concentration. Markland offers free testing of your materials. The testing saves you time and money by proving the meter will work before you buy.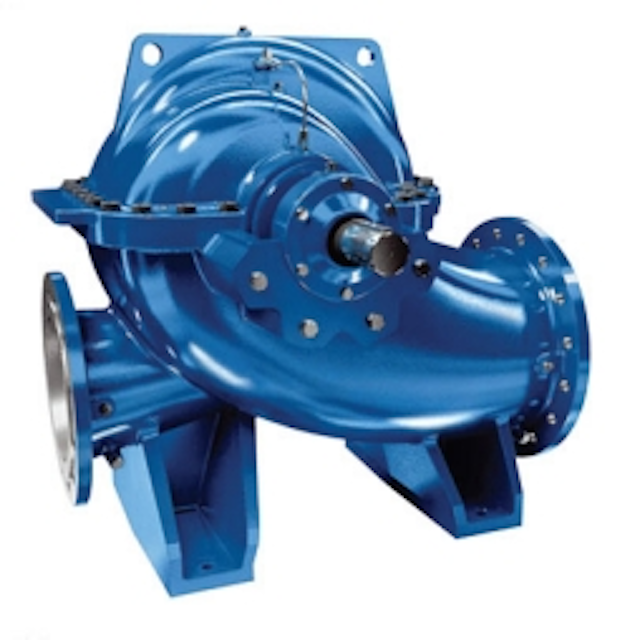 Markland Specialty Engineering Ltd.
Georgetown, Ontario
Tel: 905-873-7791
Web: www.sludgecontrols.com
Circle No. 229 on Reader Service Card
---
Level controller
The new PSL Pump Station Level Controller from Greyline Instruments features a non-contacting ultrasonic sensor, isolated 4-20mA output and 6 programmable control relays for pump control, pump alternation, and for level alarms. It is designed for sewage lift stations, wet wells and storage tanks. An automatic pump run time logging and reporting system helps operators to plan pump maintenance and identify "lazy" pumps before they fail. The controllers include the software program PSL Remote for Windows™.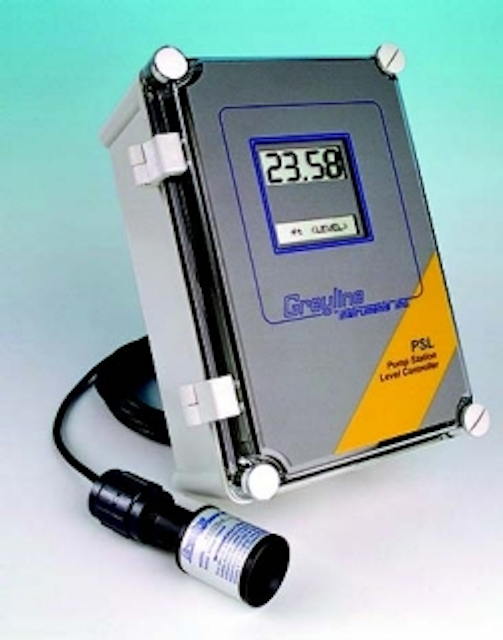 Greyline Instruments Inc.
Massena, NY
Tel: 888-473-9546
Web: www.greyline.com
Circle No. 231 on Reader Service Card
---
Surveillance system
The Longwatch XLP Low Power Video Surveillance System is powered by solar cells and batteries. The system hibernates in a low-power standby mode until an external sensor, such as a motion detector or intrusion alarm, or a command from the central control room, sends it a signal to wake up. The system immediately records a short "video alarm clip," transmits it to a remote operator at a central HMI/SCADA system, and continues to record video on its disk until commanded to return to hibernation. The system can use low-bandwidth line-of-sight VHF radios with industrial protocols such as Modbus.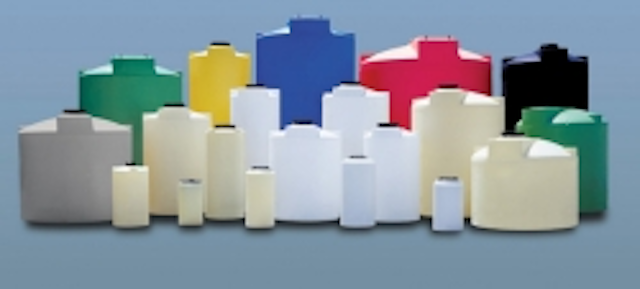 Longwatch Inc.
Norwood, MA
Tel: 781-255-7400
Web: www.longwatch.com
Circle No. 30 on Reader Service Card
---
Automated field station
Automata's MINI-SAT™ Field Station can be used for monitoring water level, pressure and flow through the company's website. The site includes graphing, control and alarms. Users can even download the data into an Excel spreadsheet. The stations can be used with a solar panel and where a moderate amount of communication is needed for remotely monitoring/controlling agricultural, water distribution and/or industrial/environmental sites.
Automata Inc.
Nevada City, CA
Tel: 530-478-5882
Web: www.automata-inc.com
Circle No. 233 on Reader Service Card
---
Propeller flow meter
The Model ML04 Water Specialties Propeller Flow Meter™ from McCrometer is suited for flow measurement in applications involving municipal ground water production wells and booster stations. A steel flanged-end tube meter with indicator-totalizer, the meter features measurement accuracy of ±2 percent. It measures liquid flow from 40 to 60,000 gpm in line sizes from 2" to 48". The flow meter features a 4" display, 250-degree dial, six-digit totalizer and test sweep hand.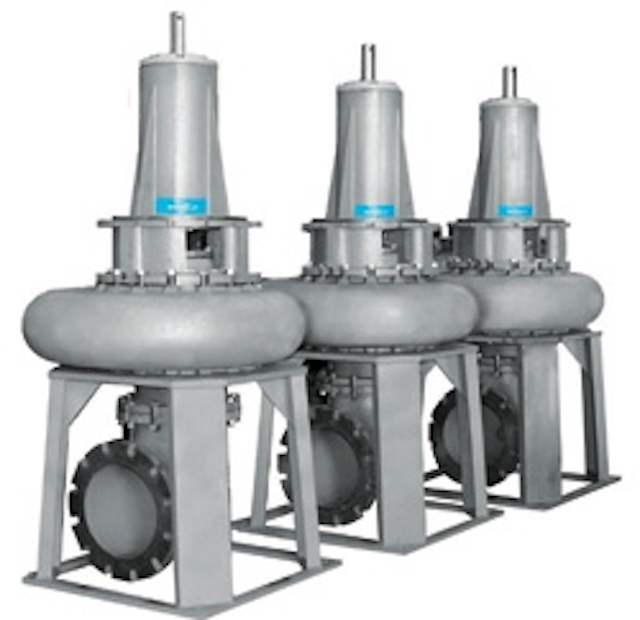 McCrometer
Hemet, CA
Tel: 800-220-2279
Web: www.mccrometer.com
Circle No. 31 on Reader Service Card
---
Sensor network
WTW GmbH, a global supplier of electrochemical measurement equipment and part of ITT Corp., has launched the WTW IQ Sensor Net System offering adaptability and sustainability across a broad spectrum of online applications. The single system ensures optimal reliability for all parameters and provides a flexible solution to cover the most vital wastewater plant measurements such as dissolved oxygen, pH, Turbidity/TSS, nitrogen, biochemical oxygen demand and chemical oxygen demand.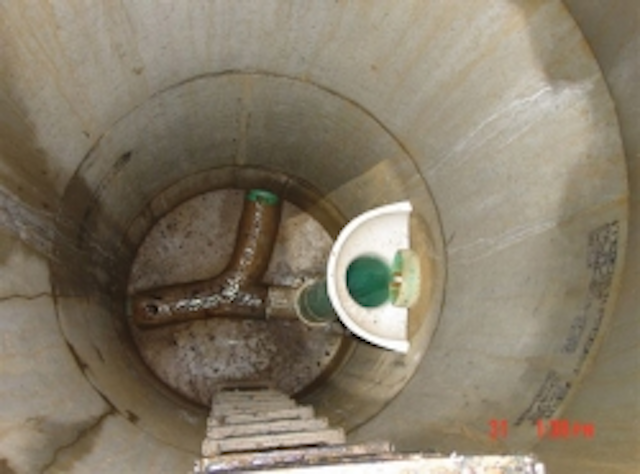 WTW GmbH
Tel: 800-645-5999
Web: www.wtw.com
Circle No. 235 on Reader Service Card
---
Corrosion monitoring
The Microcor Wireless Extender (WE) for wireless corrosion monitoring systems offers a cost-effective way to expand mesh networks when outlying wireless devices exceed the range of the mesh formed by other nodes and the gateway. The extender integrates seamlessly with other Rohrback Cosasco and Emerson wireless devices using WirelessHART 7 protocol, and can be setup and configured using Rohrback Cosasco's Wireless Tools Software or the Checkmate DL-W Wireless Configurator. Certification for Class I/Zone 1 hazardous locations enables users to change power modules without the need to remove the WE from the field. The power module has a typical life of three years.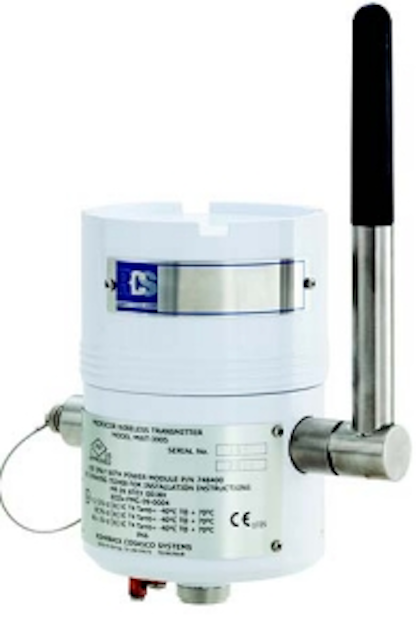 Rohrback Cosasco
Tel: 562-949-0123
Web: www.cosasco.com
Circle No. 236 on Reader Service Card
---
Process controller
The PC300 Process Controller offered by Global Water Instrumentation is suitable for measuring all types of two and three wire sensors with 4-20mA outputs including all of company's water quality sensors. The controller comes pre-programmed for use with 10 types of sensors and 14 engineering units. The LCD screen shows the type of sensor being monitored, the data reading and the chosen engineering units. Two independent relays are provided for controlling external devices including samplers, alarms, mixers, pumps, control valves, and floodgates. Each relay is independently programmable to trigger on maximum and/or minimum levels in one of three different modes.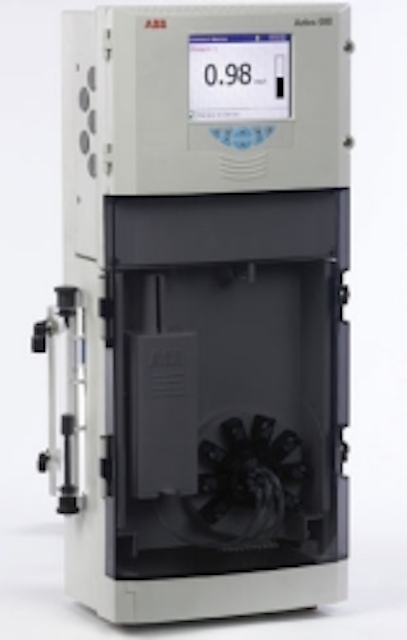 Global Water Instrumentation
Gold River, CA
Tel: 800-876-1172
Web: www.globalw.com
Circle No. 237 on Reader Service Card
---
Gas detection system
The Jupiter gas detection system (Model HVS4000) monitors and reports information about hazardous and toxic gases to a SCADA monitoring systems. Its features include a sensor life indication, two (250 vAC - 8 amp) settable internal relays, a three-digit display, dual MODBUS connections and 4-20 mA proportional gas level output. The microprocessor-based system detects most toxic gases in parts per million (ppm), including: ammonia, carbon monoxide, chlorine, chlorine dioxide, ozone, and sulfur dioxide as well as oxygen deficiency.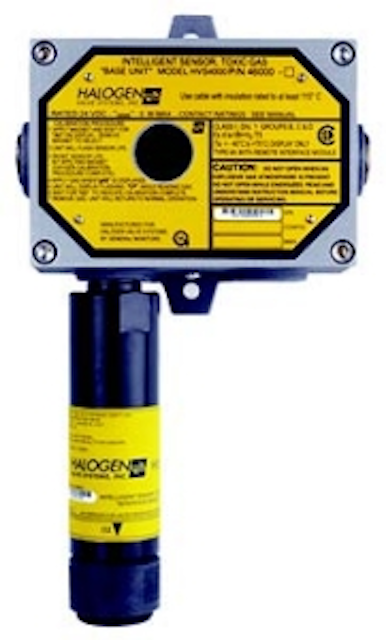 Halogen Valve Systems Inc.
Irvine, CA
Tel: 877-476-4222
Web: www.halogenvalve.com
Circle No. 240 on Reader Service Card
---
Valve actuators
Rotork all-electric, non-intrusive CVA control-valve actuators are available in linear and quarter-turn actions and eliminate the need for air supplies. They provide precise operation, advanced HMI capabilities, and fail-to-position protection as well as energy and maintenance savings. CVA actuators provide control-valve operation with repeatability and resolution performance at <0.1% of full scale.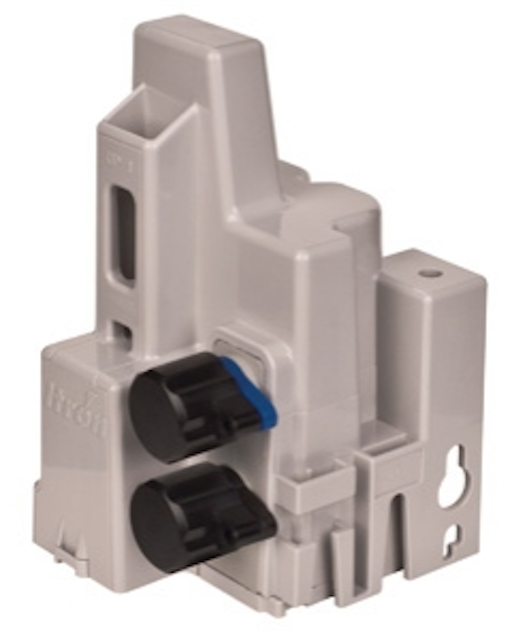 Rotork Process Controls Inc.
Milwaukee, WI
Tel: 585-247-2304
Web: www.rotork.com
Circle No. 239 on Reader Service Card
---
Remote monitoring
Sensaphone's new Cell682 is a monitoring system designed to watch over equipment at remote sites, and can be configured to monitor tank levels, pump operation, flow rates, pressures, and much more. It operates over standard cellular networks, so it can be installed almost anywhere. If any monitored condition goes out of the acceptable range, the unit can send immediate alarm notifications by e-mail, text message, and even voice phone calls. Two relay outputs are also included for manual or automatic control at a remote facility.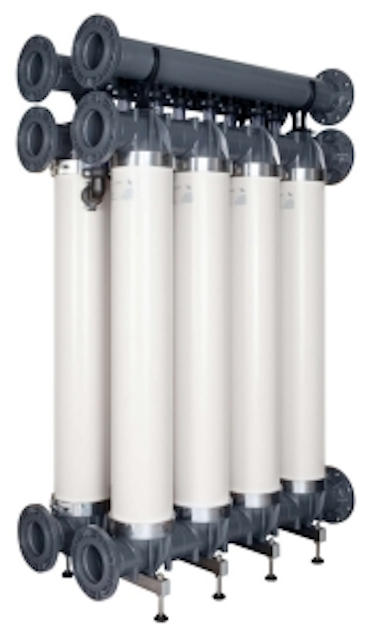 Sensaphone
Tel: 877-373-2700
Web: www.sensaphone.com
Circle No. 238 on Reader Service Card
---
Pump station control
The new Flygt Station Control Panel "SCP" provides unique control flexibility that allows for dramatic operational change without rewiring. At the heart of the system is the Flygt APP 721 all-in-one station controller. Its pre-configured wastewater transport control algorithms allow collection system optimization. An integrated web server has been added allowing for management remotely or via a local area network.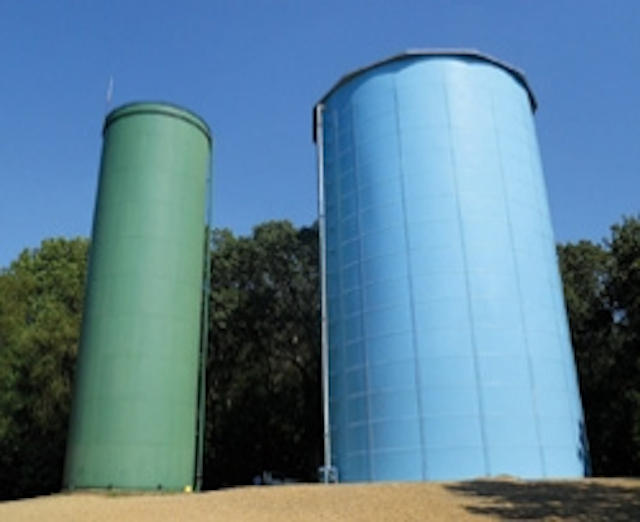 ITT Corp., Flygt Products
Shelton, CT
Tel: 203-712-8999
Web: www.flygtus.com
Circle No. 241 on Reader Service Card
---
Electronic flow measurement
The OCV ValveMeter Lite is an electronic flow measurement system that can be added to any OCV control valve, ranging from 4" to 24". By adding this system, the electronic unit will give the ability to measure flow through the adapted valve. The user may access the information via digital display on the front of the electronic unit; a 4-20 mA analog output; or an RS232 digital output for the flow rate, totalizer count, measurement scale, and other information.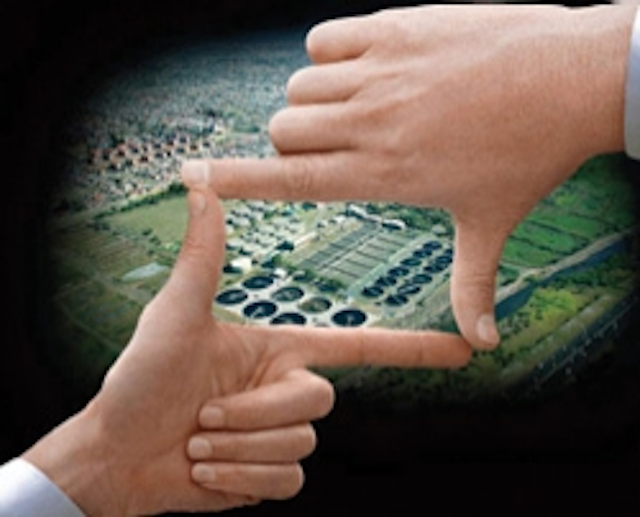 OCV Control Valves
Tulsa, OK
Tel: 888-628-8258
Web: www.controlvalves.com
Circle No. 242 on Reader Service Card
---
Emergency actuators
Robo-Control manufactures battery-operated actuators to remotely open and close hazardous gas cylinder and container valves such as chlorine and sulfur dioxide. The actuators weigh as little as six pounds and mount to the valve independently from existing hardware or dispensers. Each actuator has integral indication for actual valve position and outputs for valve position are available. Some actuators can communicate with an RTU or PLC for SCADA or in-plant control.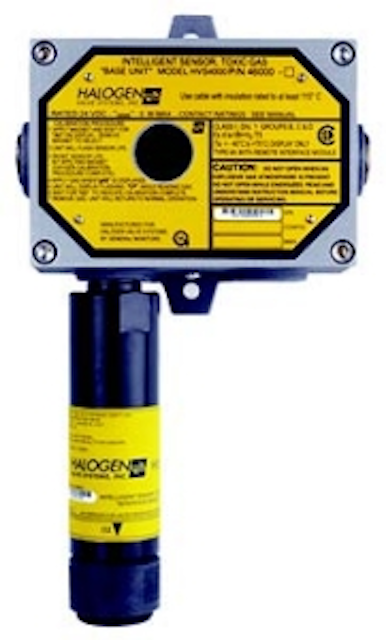 Robo-Control
Tel: 409-697-2666
Web: www.robo-control.com
Circle No. 243 on Reader Service Card
---
Vibration monitoring
Ludeca has introduced Vibxpert II, the latest addition to the Prueftechnik family of portable route-based vibration data collectors. The new instrument is rugged and lightweight and combines the advantages of a rapid processor with a color VGA display. Enhanced with an Fmax of 51KHz and up to 102,400 lines of resolution, the basic platform is a 1-channel device which can be upgraded at any time to two individually configured channels.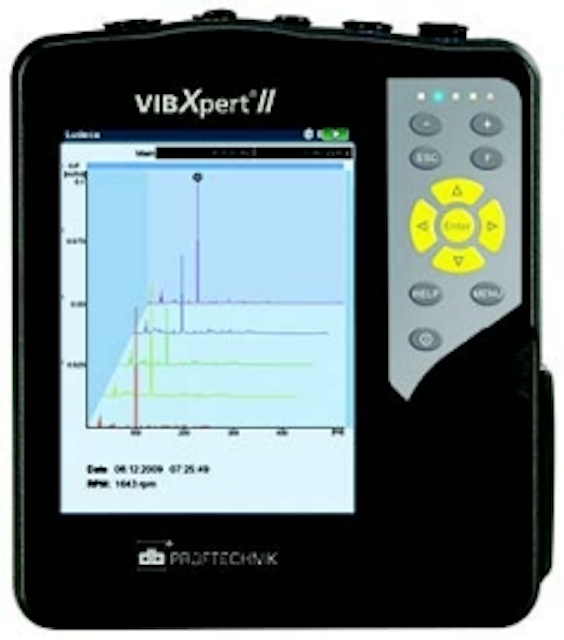 Ludeca Inc.
Doral, FL
Tel: 305-591-8935
Web: www.ludeca.com
Circle No. 245 on Reader Service Card
---
Remote monitoring
The RRL Gold Remote Radio Link from Solinst offers an inexpensive method of remote water monitoring. The wireless system is designed to collect water data logged by the Levelogger Series of dataloggers, and send it via short-distance radio to a computer. The system is excellent for creating small, closed loop remote monitoring well networks. RRL Stations are programmed and scheduled using a software wizard.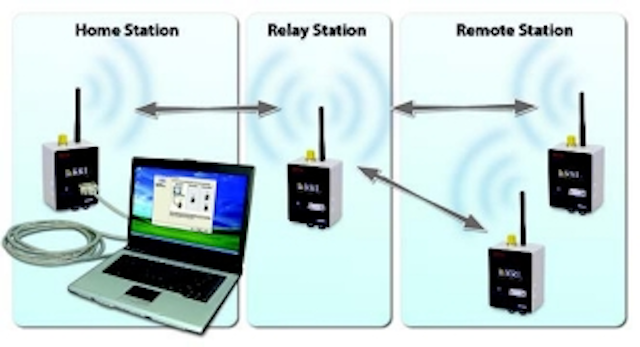 Solinst Canada Ltd.
Georgetown, ON Canada
Tel: 905-873-2255
Web: www.solinst.com
Circle No. 246 on Reader Service Card
---
Plant automation
Rockwell Automation solutions can help utilities handle difficult process control challenges in fresh water, wastewater or desalinization. Its plant-wide enabled PlantPAx™ (Plant-wide Process Automation Excellence) Process Automation System gives utility staff access to all the information they need to configure, control and optimize water operations. Integrated monitoring and alerting, detailed diagnostic and historical data, and networked systems can help reduce engineering time, and installation and maintenance costs.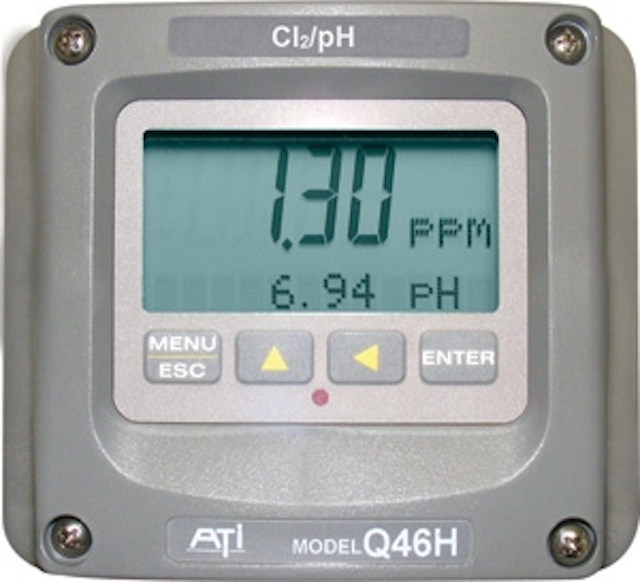 Rockwell Automation
Web: www.rockwellautomation.com
Circle No. 32 on Reader Service Card
More WaterWorld Current Issue Articles
More WaterWorld Archives Issue Articles