New Literature
Aug 1st, 2011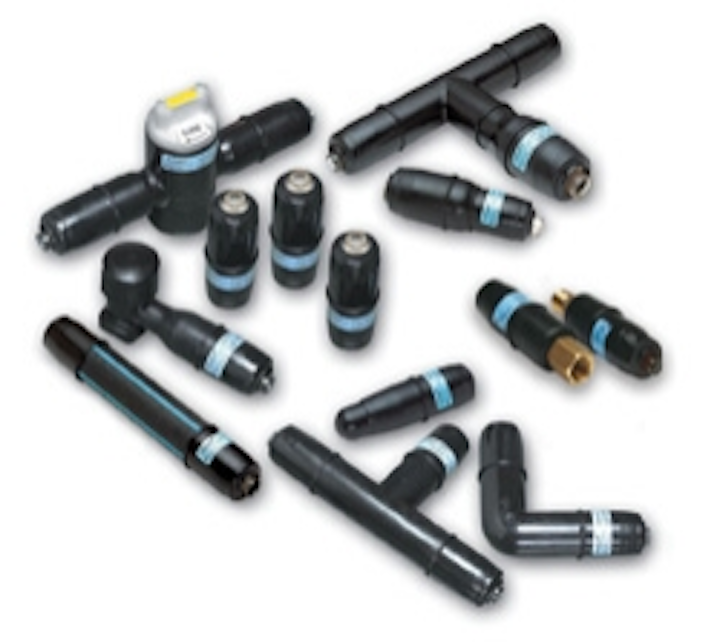 PE fittings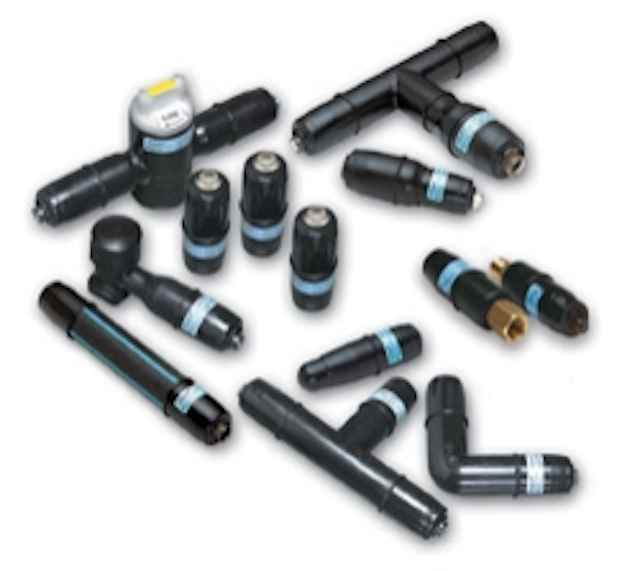 Elster Perfection's Hydrosert® brochure features the company's line of Hydrosert polyethylene water fittings, 100% lead-free fittings for HDPE pipe. The fittings offer a quick installation with no loose components and a total installed cost savings versus conventional brass or pack type fittings.
Elster Perfection
Cleveland, OH
Web: www.elster-perfection.com
---
Grinder systems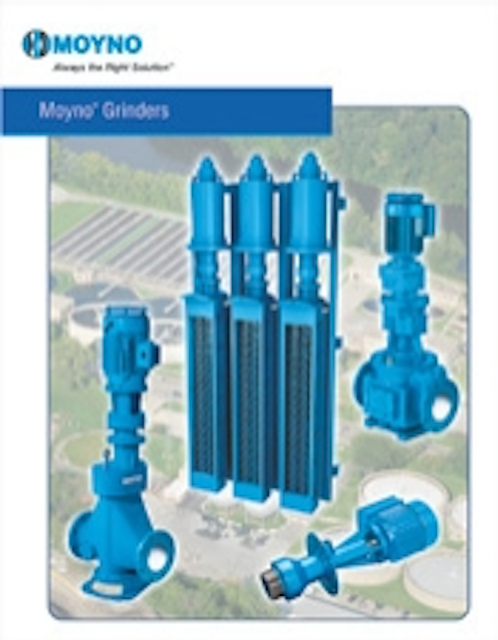 Moyno has published a new brochure that describes the technological innovations, features and benefits of its line of single-shaft and twin-shaft grinders, grinder systems, grinder pumps and replacement grinder cartridges. The brochure offers detailed descriptions, key performance benefits, technical information and full color photographs of the company's line of grinders and systems. The products covered in the brochure include the Annihilator, Max-Flow Annihilator™ Grinder System, Edge™ Grinder Cartridge, Pipeliner and 500 Grinder Pump.
Moyno Inc.
Springfield, OH
Tel: 877-486-6966
Web: www.moyno.com
---
Stormwater filter design
A new online software program to select the proper components and design an inlet filter unit for a stormwater drainage system is now available from Advanced Drainage Systems. The step-by-step Flexstorm® Product Configurator is available free of charge and allows a filter to be configured based on drainage structure type and filtration needs. A resources section contains product details, engineering drawings, specifications, educational videos plus operation and maintenance plans. The company's Flexstorm Inlet Filters are configurable and adjustable to fit any drainage structure. They filter silt, solids and other pollutants in stormwater.
Advanced Drainage Systems Inc.
Hilliard, OH
Tel: 800-821-6710
Web: www.inletfilters.com
---
Trench Drains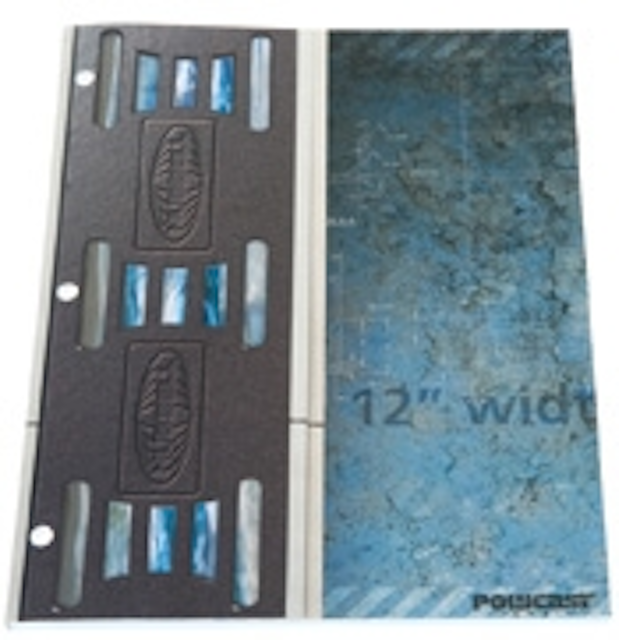 The recently updated Polycast Trench Drain Catalog by Hubbell Power Systems highlights the complete Polycast drain offering. A special section shows how to correctly select drains based on hydraulic capacity, application, job specific, site conditions and more.
Polycast
Lenoir City, TN
Tel: 800-346-3062
Web: www.polycastdrain.com
---
Electronic locks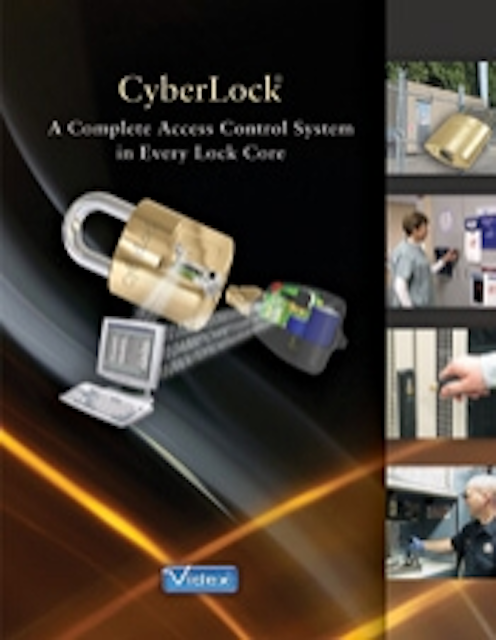 Videx has released a new catalog on its line CyberLock electronic locks and smart padlocks. The catalog includes an instructive CD on electronic lock and key technology. The company's system brings electronic access control and audit tracking to mechanical locks simply by removing the lock's cylinder and replacing it with a CyberLock electronic cylinder. With over 270 lock cylinder designs to choose from, the electronic cylinders can be installed in lock hardware on everything from doors to cabinets to cargo containers and underground utility vaults. Installation does not require any wiring or structural changes.
Videx
Corvallis, OR
Tel: 541-738-5500
Web: www.videx.com
---
Pipe, hydrants
The newly redesigned website of American Cast Iron Pipe reflects the company's new brand, "The Right Way." It opens to a series of powerful images, each one a testament to the core values of the company. Underlying the site is a more intuitive navigation system to help customers find what they are looking for. For example, from the home page, one click takes the user to a list of the company's entire product line. Just two more clicks and the user is viewing a large illustration and overview of a particular product. Another click, and the user finds even more product detail.
American Cast Iron Pipe Co.
Birmingham, AL
Web: www.american-usa.com
---
Lead standards
Neptune Technology Group has launched a new website, www.shedthelead.com, designed to provide resources for water utilities and others in the industry about current and upcoming revisions to lead free standards and regulation. The website will provide information on the changing NSF/ANSI standards for lead in drinking water system components. NSF/ANSI Standard 61 for leached lead performance, already law in 46 states, will become stricter in July 2012.
Neptune Technology Group Inc.
Tallassee, AL
Web: www.shedthelead.com
---
Level measurement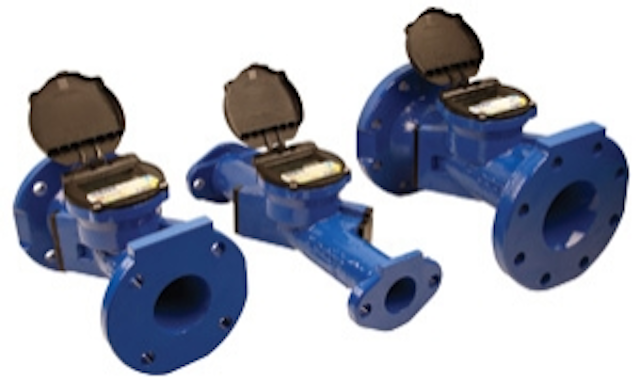 Hawk Measurement, a manufacturer of level, positioning and flow measurement technology, has launched its newly redesigned website. The site provides users an in-depth view of the company and its products for the water, mining, food, power, cement, pulp & paper, chemical, and bulk handling industries. The wide range of industries/applications presents unique challenges due to dust, mud, impact, abrasion and build-up of materials on sensors in plants.
Hawk Measurement America
Tel: 978-304-3000
Web: www.hawkmeasure.com
---
Ultrafiltration
Koch Membrane Systems has released a video to introduce the Targa® II HF system, a new hollow-fiber ultrafiltration system. The video can be downloaded from the company's web site. The company launched the system in June. It is suited for a variety of ultrafiltration applications, from drinking water to seawater pretreatment, industrial water treatment, and tertiary wastewater treatment. The membrane element features a robust PES membrane which, combined with optimized cartridge and rack design, results in one of the smallest footprint products on the market.
Koch Membrane Systems Inc.
Wilmington, MA
Web: www.kochmembrane.com
---
Inside drops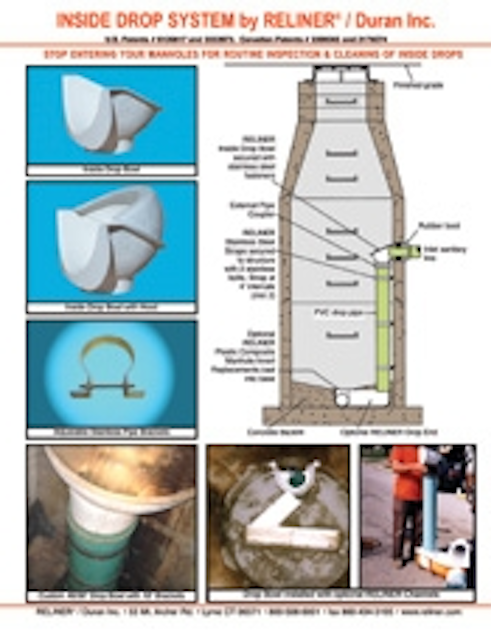 Reliner®/Duran has published a brochure describing its Inside Drop system for sanitary manholes and wet wells. The components can be used in new or existing construction to eliminate troublesome outside drops or to rehabilitate failed inside drops. They can be used in wet wells to help prevent pump cavitation, thus increasing pump life. Maintenance staff can inspect and clean the units without entering the manhole yet permit full access.
RELINER®/ Duran Inc.
Lyme, CT
Tel: 800-508-6001
Web: www.reliner.com
---
Field instrumentation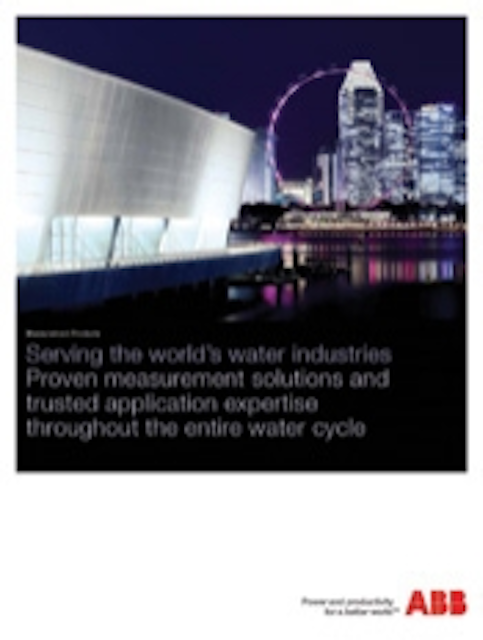 A 16-page brochure from ABB entitled "Measurement Products Serving the World's Water Industries" covers the company's entire portfolio of field instrumentation for water industries: potable water, municipal wastewater, and industrial water systems. The brochure includes a 3D representation of an entire water cycle across two facing pages. Callouts within the diagram indicate the ABB instrumentation and analyzers available for the various water and wastewater operations.
ABB
Warminster, PA
E-mail: ins.literature@us.abb.com
---
Level monitoring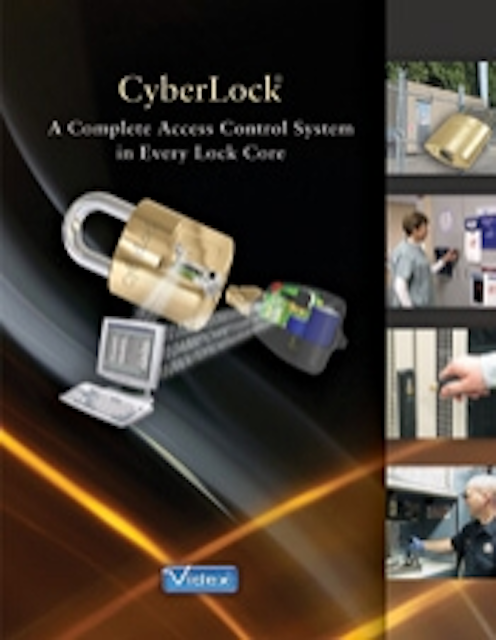 Krohne has published a new catalog that provides a thorough overview of the company's line of level measurement devices. The brochure is designed to help customers choose the right level measurement device for their application. Easy to read charts provide assistance in selecting the right measuring principal for a particular application and direct users to the most appropriate products. The new brochure includes information about the company's FCMW (Frequency Modulated Continuous Wave) radar, ultrasonic, TDR (Time Domain Reflectometry) radar, magnetic level gauge, displacer, and potentiometric products, as well a complete series of level switches for liquids and solids and mechanical level meters.
Krohne
Tel: 978-535-6060
Web: www.krohne-downloadcenter.com
---
More WaterWorld Current Issue Articles
More WaterWorld Archives Issue Articles