New Products
Aug 1st, 2011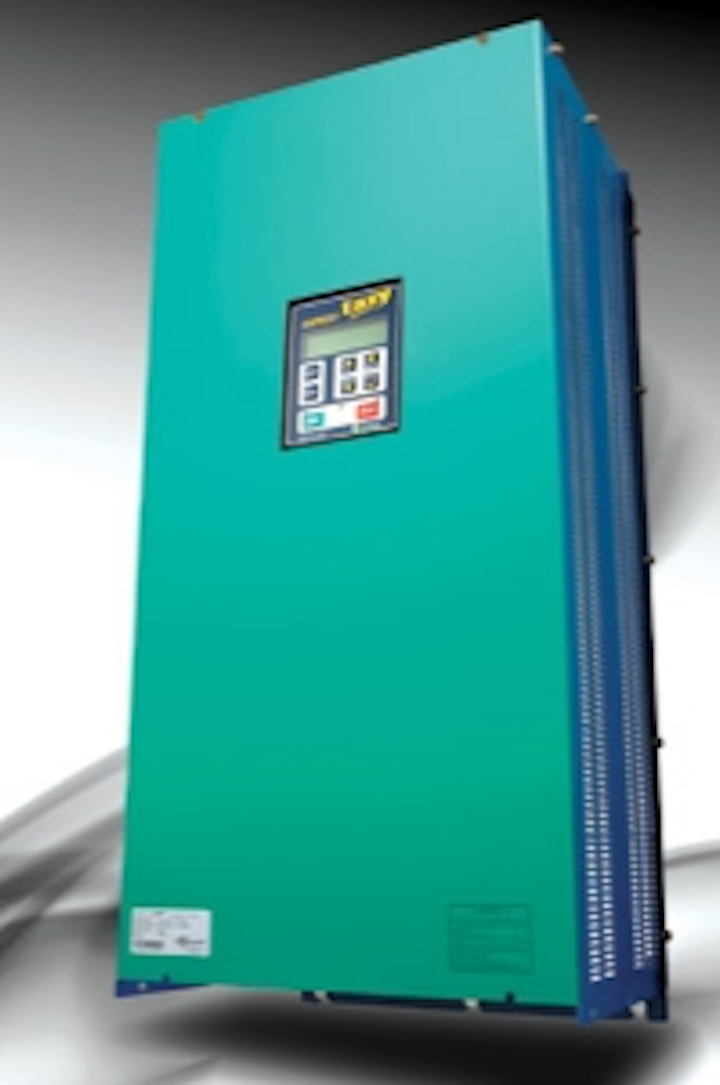 ICP-MS System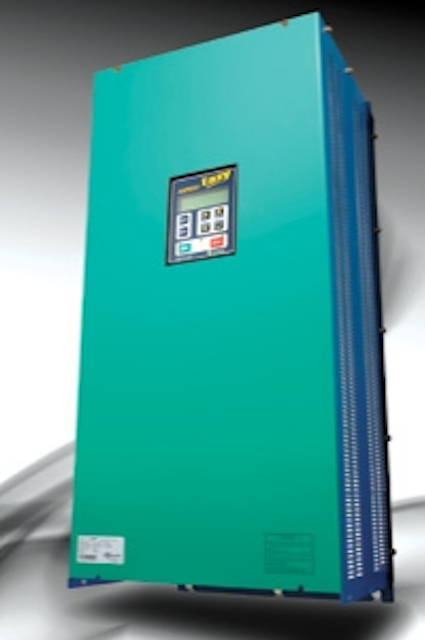 Thermo Fisher Scientific has announced a highly sensitive ICP-MS solution for chromium measurement in drinking water, including the potentially carcinogenic hexavalent chromium (chromium VI). The company's Xseries 2 ICP-MS is able to detect levels of chromium VI at less than 0.01 ppb, which is significantly lower than the current U.S. Environmental Protection Agency guidelines of 0.5 ppb. The system provides reproducible multi-element capabilities for the detection of chromium VI.
Thermo Fisher Scientific
Tel: 800-532-4752
Web: www.thermoscientific.com/trace
---
Modeling software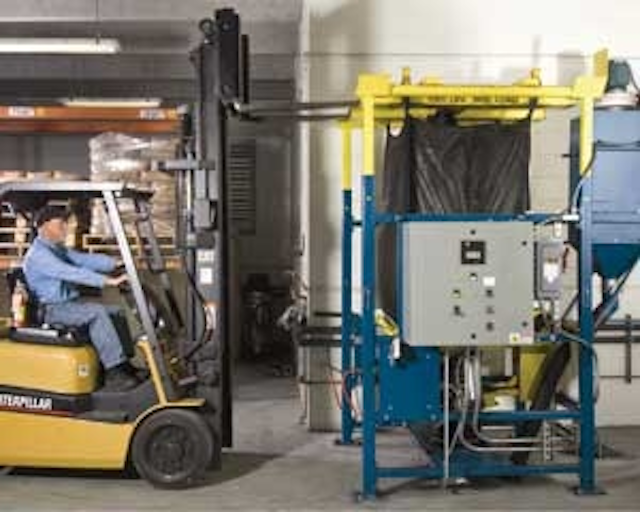 A new edition of the free HydroCAD Cultec modeling software is available. The updated edition is available in conjunction with a release of the latest HydroCAD®-9.1 version and can be downloaded at www.cultec.com/hydrocaddownload.html. The new version offers support for all current Cultec chambers, including the latest Recharger® V8™HD. Other enhancements include support for partially filled pipes, automatic rainfall event setup and new data import features.
Cultec
Brookfield, CT
Tel: 203-775-4416
Web: www.cultec.com
---
Mag-drive pumps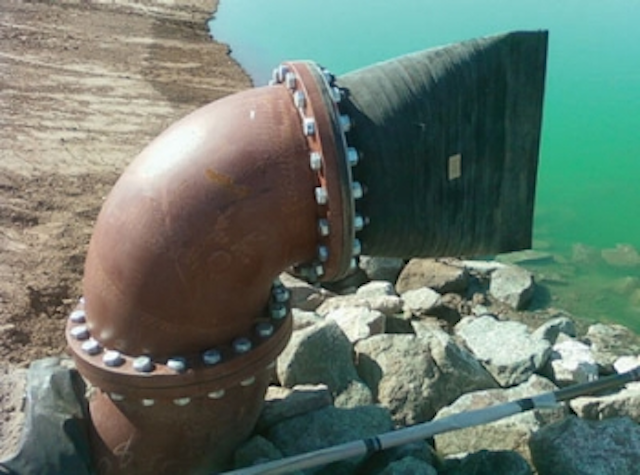 Pump Solutions Group™ has acquired the EnviroGear® product line. Products include EnviroGear, a mag-drive internal gear pump; EnviroBase™, gear pump base plate assemblies; and EnviroCare™, a line of pump and motor protection and control products. The seal-less mag-drive pumps consist of only seven primary parts: a magnet housing, containment canister, casing, rotor magnet assembly, idler gear, eccentric spindle and head.
Pump Solutions Group
Grand Terrace, CA
Web: www.envirogearpump.com
---
Water meters
Badger Meter has received UL certification of its ¾" and 1" bronze lead-free E-Series® meters. Listed under UL Subject 327B for residential fire service applications, the meters are the first electronic meters to receive certification under this newly published standard. With the UL Subject 327B listing, the meters are now available for three different applications including potable water, reclaimed water or residential fire service. The meters use state-of-the-art ultrasonic technology to measure flow.
Badger Meter
Milwaukee, WI
Tel: 800-876-3837
Web: www.badgermeter.com
---
Level monitoring
The new Level Mate III from AMETEK PMT Products is a complete level measurement system for water and wastewater applications. It consists of a rugged stainless steel submersible hydrostatic sensor with cable and a fully calibrated microprocessor-controlled digital meter within a rugged NEMA 4X enclosure. All programming is done at the factory so users only need to supply AC power to the unit and place the sensor in water.
AMETEK PMT Products
Feasterville, PA
Tel: 215-355-6900
Web: www.ametekusg.com
---
Metering pump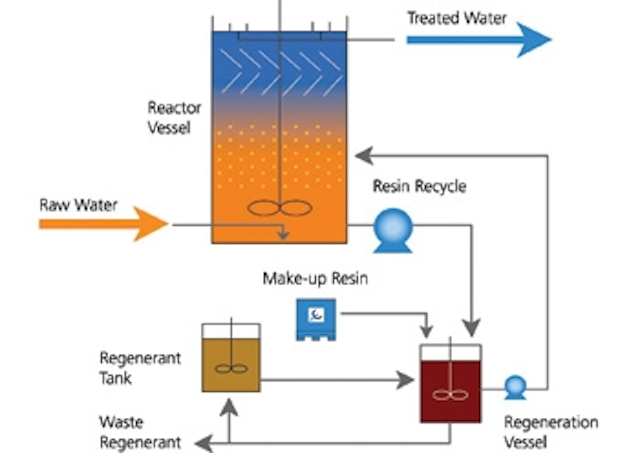 Blue-White Industries' Chem-Pro® C3 Series Metering Pump has output/feed capability up to 42.5 gph. The pumps' maximum working pressure is 175 psig. Features include a PVDF pump head, PVDF pump head adapters and PVDF ball valves. A priming / degassing valve is built into the pump head and the pump offers digital touch pad control with back-lit LCD display. The variable speed motor can be adjusted from 1 – 100% in 1% increments, and has a brush life up to 3,400 hours. The pump housing is powder coated aluminum, rated NEMA 4X/lp 66 for washdown.
Blue-White Industries
Huntington Beach, CA
Tel: 714-893-8529
Web: www.blue-white.com
---
Vehicle tracking
Clevest Solutions has released version 3.3 of its Automatic Vehicle Location (AVL) and Mobile Field Force solutions. Version 3.3 includes a low-cost, AVL-only modem, the ability to create orders from a browser-based map and the ability to overlay GIS data in the company's Web AVL solution. These features give more power to water utility dispatchers/supervisors at a reasonable total cost of ownership (TCO). Adding GIS integration allows more accurate dispatching to underground pipelines and waterwaste systems from a thin client.
Clevest Solutions
Web: www.clevest.com
---
Non-mercury float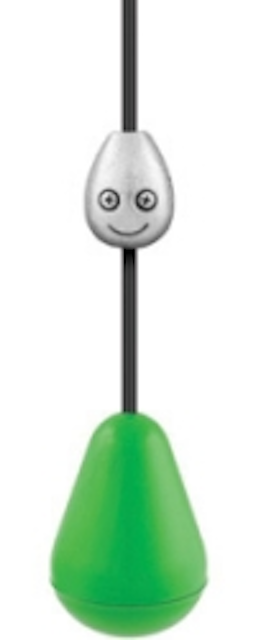 Conery offers a new non-mercury float switch for liquid level control. Known as the "B8," this float can be used for control duty or pump duty operation in potable water, industrial, sewage, and wastewater applications. The float features solid construction consisting of a green Polypropylene shell and Polyurethane foam filling. This makes it leak-proof and impact resistant, while the mechanically activated micro-switch gives it the ability to be used in applications where a mercury switch is not an option.
Conery Manufacturing Inc.
Ashland, OH
Tel: 419-289-1444
Web: www.conerymfg.com
---
Level monitoring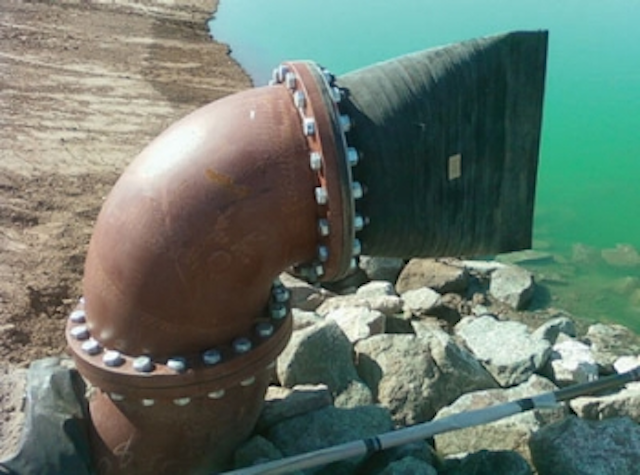 Access remote water data instantly using a Solinst STS Telemetry System. Built for the company's Leveloggers, the system provides reliable remote site data collection using radio, landline, cellular or satellite communication. Intuitive software makes for simple setup, operation, and data management. Two-way communication gives full control of data.
Solinst Canada Ltd.
Georgetown, ON
Tel: 905-873-2255
Web: www.solinst.com
---
Video system
Enhancements and upgrades in the Longwatch Video System Version 5.2 include a Value Edition of the Console Recorder, a low-power XLP version of the video system that delivers surveillance in remote areas with limited power budgets, and improved database functions. The console recorder monitors and records all activities at up to six operator consoles, including screen displays and operator actions via the keyboard and mouse, so that engineers and supervisors can replay an "event."
Longwatch Inc.
Norwood, MA
Tel: 781-255-7400
Web: www.longwatch.com
---
Vibration monitoring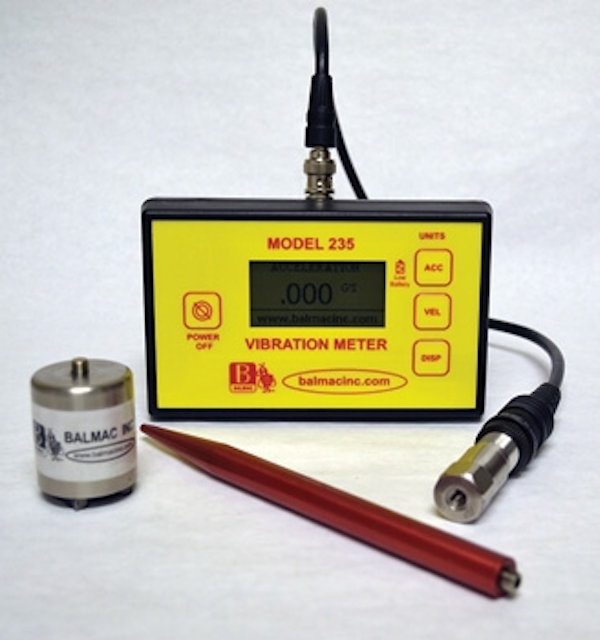 The Balmac Model 235 Vibration Meter gives users the means to conduct rotating machinery vibration measurements. The user simply selects the vibration measurement unit by pressing the Acceleration, Velocity or Displacement button. The automatic ranging capability scales the meter for the most accurate measurement. Pressing the button again will hold the measurement for the user.
Balmac Inc.
Plain City, OH
Tel: 614-873-8222
Web: www.balmacinc.com
---
Submersible pumps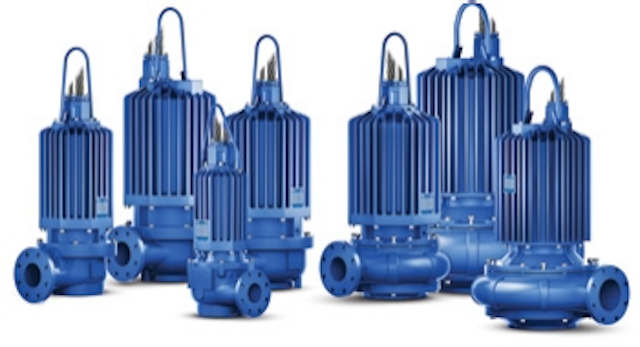 The new Gorman-Rupp line of Infinity™ submersible solids-handling pumps are available in 3", 4", 6" and 8" flanged discharge sizes and horsepower ranging from 2 – 75 hp. These combinations will provide flows up to 3,100 gpm and heads to 190 feet. All SF Series™ pumps use NEMA Premium Efficiency motors and pass a minimum 3" spherical solid. The patent-pending eight-sided, finned motor housing allows for optimal heat dissipation, extending motor life and eliminating the need for a cooling jacket.
Gorman-Rupp, Mansfield Division
Mansfield, OH
Tel: 419-755-1011
Web: www.grpumps.com
---
More WaterWorld Current Issue Articles
More WaterWorld Archives Issue Articles