County Anticipates Future Water Needs With Plant Upgrade
Water treatment technology will help relieve the bite of drought in coming years for the greater Atlanta area.
Sep 1st, 2004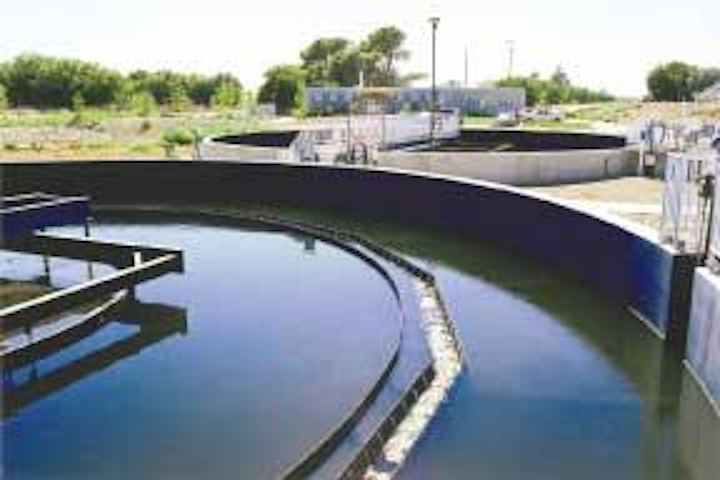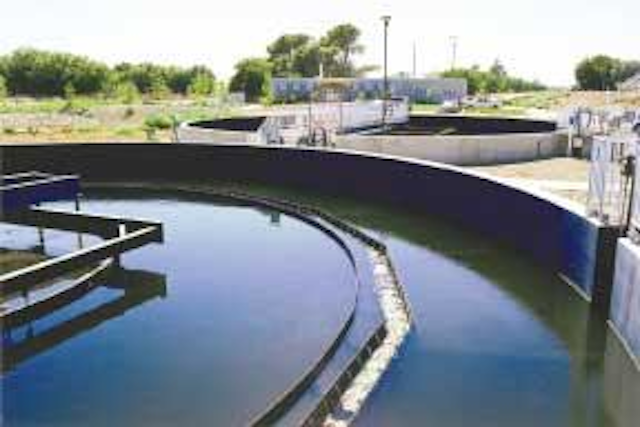 USFilter Envirex Products will provide six 140 ft. Rim-Flo/Tow-Bro clarifiers as part of the expansion.
Click here to enlarge image
Water treatment technology will help relieve the bite of drought in coming years for the greater Atlanta area. The Gwinnett County F. Wayne Hill Water Resources Center, Buford, GA, is upgrading its central water reclamation facility to produce extremely high quality effluent for reuse.
The plant will reclaim up to 60 mgd of water, 40 of which will go to local Lake Lanier, returning the water to its point of origin. Water treatment technologies from USFilter will provide secondary clarification and phosphorus removal before the reclaimed water is sent back to Lake Lanier — the reservoir is a major source of drinking water for the greater Atlanta area. The remaining 20 mgd will be used for irrigation of a local park and golf course as well as discharged to the Chattahoochee River, south of the lake.
Gwinnett County operates nine water reclamation facilities, treating wastewater for nearly 50% of the citizens in the county. All of the county's facilities provide advanced wastewater treatment, meeting some of the most stringent environmental requirements within the State of Georgia. The F. Wayne Hill facility is upgrading and expanding its facility as part of the county's ongoing improvements.
The facility design includes biological nutrient removal followed by secondary clarification using Rim-Flo/Tow-Bro clarifiers designed by USFilter Envirex Products of Waukesha, WI. The next step involves phosphorus precipitation and settling using inclined plate separators from USFilter Zimpro Products, Rothschild, WI. Finally, the water receives tertiary treatment before being pumped to its discharge point.
Secondary Clarification
USFilter Envirex Products will provide six 140 ft Rim-Flo/Tow-Bro clarifiers as part of the expansion. The new clarifiers will provide secondary clarification in addition to four existing clarifiers provided by Envirex Products in 1998 and placed into service in 2000.
The Rim-Flo® clarifier is a peripheral-feed, peripheral-overflow clarifier designed for optimum performance as an activated sludge secondary settling tank. Because of its hydraulic efficiency, a Rim-Flo clarifier can be designed with as much as 50 percent less surface area than a conventional center feed clarifier, with a corresponding decrease in cost. More than 650 basins around the world ranging in size from 50ft to 220ft have been equipped with Rim-Flo peripheral feed channels.
The Tow-Bro® Unitube sludge removal header has a rectangular shaped arm with a tapered design for a uniform withdrawal velocity to prevent build-up in the header or orifice clogging.
Sedimentation
Zimpro® inclined plate separators are designed to remove solids from water and wastewater while greatly reducing the footprint required for sedimentation. The basic system consists of rapid mixing and flocculation tanks, followed by an inclined plate section with either a sludge thickener or a sludge hopper located underneath.
The separators have been successfully applied in water and wastewater treatment facilities with flows ranging from 15 gpm to more than 250 mgd. However, this is the first time the plate packs will be used at a major wastewater treatment plant involved in treating water for reuse.
"We needed to expand the capacity of our wastewater treatment plant, but we didn't have a large footprint in which to do it," said Adam Minchey, director, engineering & construction and project manager at the Gwinnett County Department of Public Utilities. "The Zimpro® inclined plate separators fit the compact space we have, and will allow us to reclaim water to help ease the burden on potable water supplies."
USFilter will provide 72 stainless steel plate packs for installation in four sedimentation basins at the 60 mgd Gwinnett plant. Partial startup is expected in Spring 2005. The entire new expansion will be in operation by Summer 2006.