PRODUCT SHOWCASE
Developed by Kryton International, the Krystol concrete waterproofing system uses crystalline technology to replace conventional membranes, providing a permanent solution to concrete cracks and leaks.
Jan 1st, 2004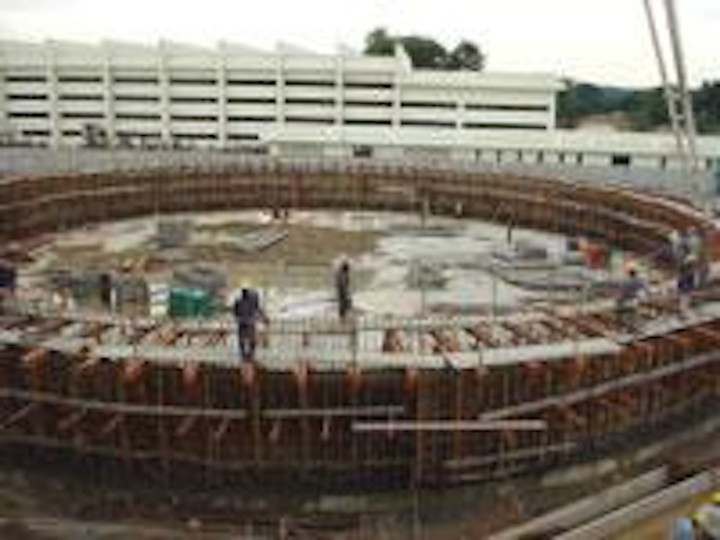 Waterproofing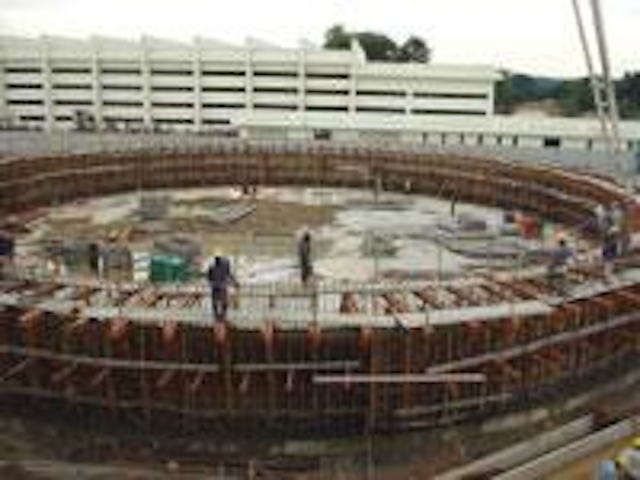 Click here to enlarge image
Developed by Kryton International, the Krystol concrete waterproofing system uses crystalline technology to replace conventional membranes, providing a permanent solution to concrete cracks and leaks. The technology is available as an admixture (KIM) suitable for new projects and a cementious surface treatment (Krystol T1/T2) for repairing existing structures. Both are certified non-toxic by NSF. When added to a concrete mixture, KIM cures to form crystals that fill the spaces between concrete particles, forming a permanent, impenetrable barrier.
Kryton International Inc.
Vancouver, B.C.
Tel: 604-324-8280
Web: www.kryton.com
Pipe flange
U.S. Pipe's Field-Flange 350™ fitting offers the flexibility of on-site installation and allows field adjustments without long lead times for special fabrications. It is offered in sizes 4'' through 24'' ductile iron and meets all applicable requirements of ANSI/AWWA C111/A21.1 and ANSI/ AWWA C110/A21.10. The fitting is capable of joint restraint for maximum working pressures of up to 350 psi and has some degree of joint deflection because it is a non-rigid joint.
U.S. Pipe and Foundry Co.
Birmingham, AL
Tel: 205-254-7442
Web: www.uspipe.com
Non-clog pumps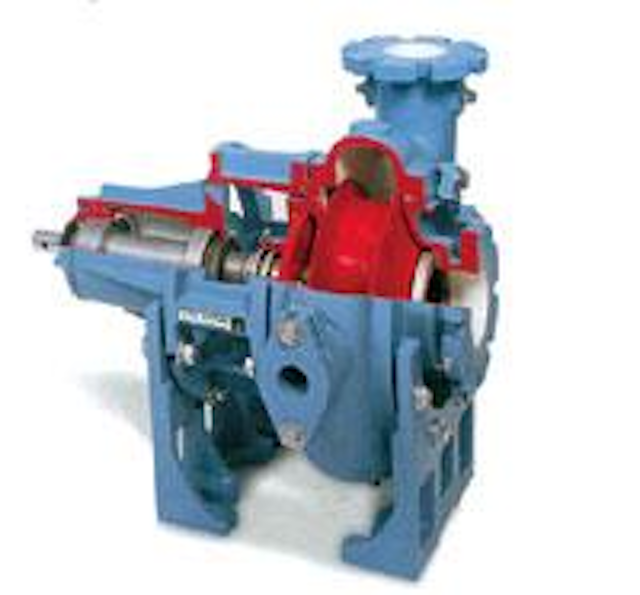 Click here to enlarge image
ITT A-C Pump (formerly Allis Chalmers Pump Co.), an ITT Industries Company, is offering the non-clog NS Series pumps for use in preliminary, primary and secondary treatment facilities. Horizontal and vertical mounted models are available and are designed to handle wastewater and other non-corrosive liquids containing soft solids up to nine inches in diameter without clogging. Substantial operating and maintenance cost savings can be achieved by fitting the NS pumps with the company's patented Equiseal® dynamic seal.
ITT A-C Pump
Seneca Falls, NY
Tel: 800-734-7867
Web: www.acpump.com.
Chlorine test strip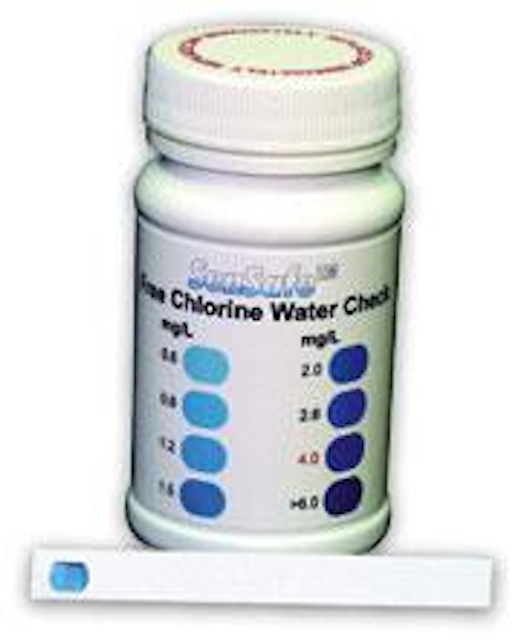 Click here to enlarge image
Industrial Test Systems has announced that its Free Chlorine Water Check test strip has received recommendation from the US EPA for drinking water compliance monitoring. EPA's proposal will be made in an upcoming rulemaking that will be published in the Federal Register. Per the proposal, Free Chlorine Water Check will be treated as equivalent to other free chlorine test kits, meaning that states will have discretion to approve their use per authority at 40 CFR 141.74 (a)(2) in regulatory monitoring. The test strips are sold in bottles of 50 test strips (part #480126) or in 30 individually wrapped packets with a color chart card.
Industrial Test Systems, Inc.
Rock Hill, SC
Tel: 800-861-9712
Web: www.sensafe.com
Pumping systems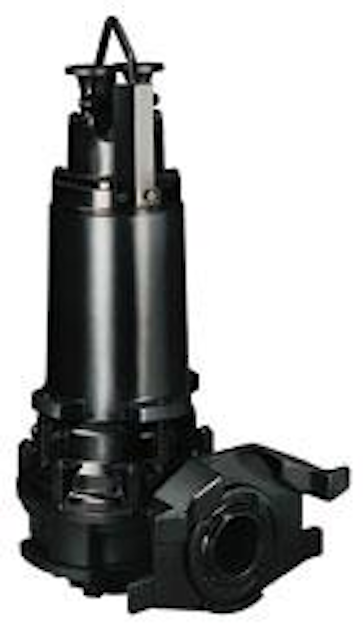 Click here to enlarge image
Gorman-Rupp Company has announced the addition of eight new J Series submersible pumps in 6- and 8-inch basic hydraulic designs with up to 10 points in improved efficiency. This translates into 16 models when considering the slide rail (JS) and submersible dry pit (JD) series. The improved efficiency has been accomplished without sacrificing solids-handling capability.
Gorman-Rupp Co.
Mansfield, OH
Tel: 419-755-1011
Web: www.gormanrupp.com
Pipe lifting, moving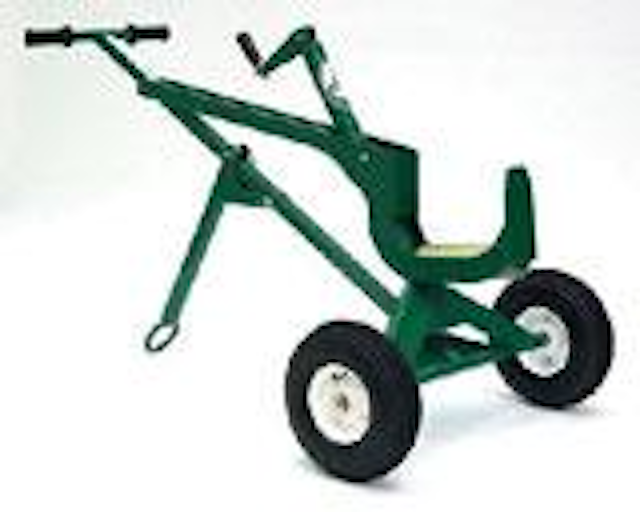 Click here to enlarge image
McElroy Manufacturing recently announced the availability of the PolyPorter, which is designed to aid in the lifting and moving of polyethylene pipe in the field. The hand-operated tool is used much like a dolly and is intended for pipe up to 8'' in diameter. The price is comparable to a pipe stand and serves the same purpose but also offers the features of a lifting device. The unit is made of all steel construction with a corrosion resistant coating. It is equipped with pneumatic tires for ease of maneuverability over rocky terrain and is equipped with a roller to allow pipe to traverse easily through the hook-arm. A screw jack enables the operator to raise and lower the unit to level the pipe with the fusion machine in uneven terrain.
McElroy Manufacturing, Inc.
Tulsa, OK
Tel: 918-836-8611
Web: www.mcelroymfg.com
Ultrasonic Flow Meter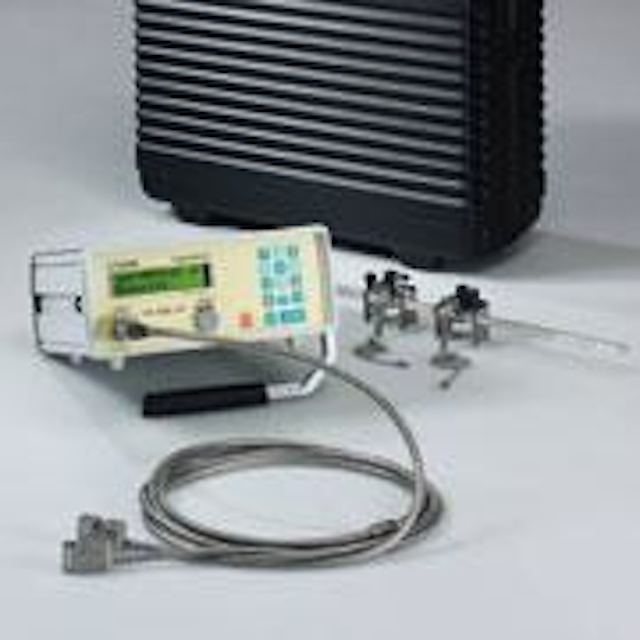 Click here to enlarge image
Fluxus® ADM 6725 is a portable transit-time clamp on ultrasonic flow meter – newly released by Flexim Instruments with additional functions such as energy flow computations as well as other new measurement features. The new features include expanded units of measure (acre feet), built-in wall thickness measurement, and the ability to cover pipes from 1/8th" to 480" with only three sets of transducers. The meters can be used to measure the flow of clean water, contaminated water, ultra-pure water, almost all chemicals added to water, high temperature and high pressure liquids, rinsing, filling, batching, water intake & effluent, water consumption, mass flow, and energy flow. The meters have an on-board flow computer which integrates additional variables (temperature, pressure) into the measured values.
Flexim Instruments
Oakland, CA
Tel: 510-420-6995
Web: www.flexim.com
Coating inspection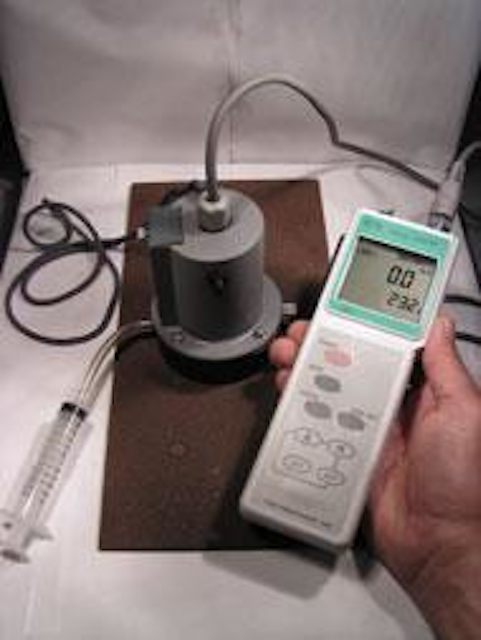 Click here to enlarge image
KTA-Tator has expanded its line of coatings inspection instruments with the addition of two product offerings designed to help ensure a quality surface prior to application of a protective coating system. These offerings include: the Calcium Chloride Vapor Emissions Test Kits from Vaprecision, and the TOA SSM-14P Surface Salinity Meter. The Vaprecision test kits contain all of the necessary supplies and worksheets to conduct up to three tests. The kits conform to ASTM F1869, "Standard Test Method for Measuring the Moisture Vapor Transmission Rate of Concrete Subfloor Using Anhydrous Calcium Chloride."
KTA-Tator Inc.
Pittsburgh, PA
Tel: 800-245-6379
Web: www.ktagage.com