PRODUCTS & SERVICES — LAB SAMPLING & ANALYTICAL
Analytical Measurements offers its digital pH meter Model 721, which is provided in a compact case with an adjustable viewing angle. The meter is portable for both laboratory and industrial field applications.
Jan 1st, 2004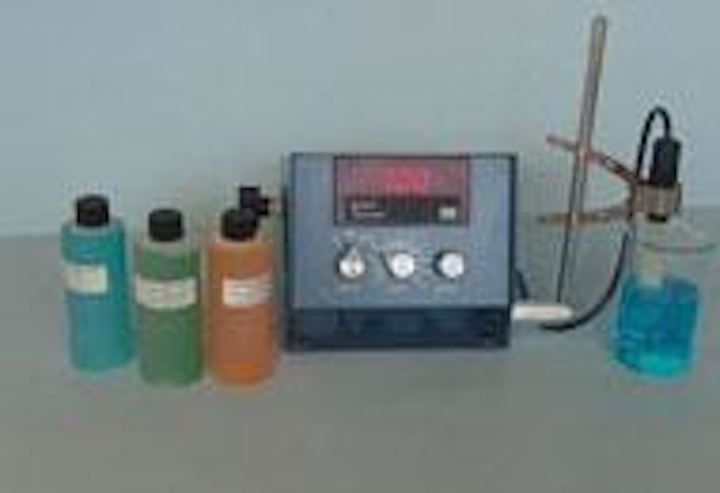 Digital pH meter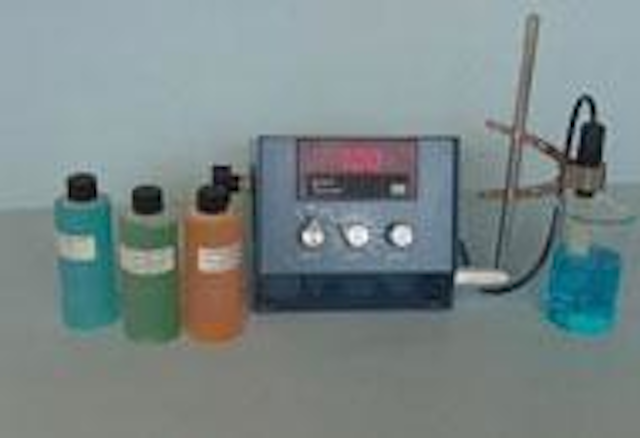 Click here to enlarge image
Analytical Measurements offers its digital pH meter Model 721, which is provided in a compact case with an adjustable viewing angle. The meter is portable for both laboratory and industrial field applications. The range is 0-14 pH running on 110 vAC. The meter is provided with an analog output for recording, a pH probe, a removable vertical rod and probe clamp for laboratory operations, and start-up buffer solutions for calibration.
Analytical Measurements
Hillside, NJ
Tel: 800-635-5580
Web: www.analyticalmeasurements.com
H2S monitoring
Click here to enlarge image
High hydrogen sulfide levels can now be tracked with Arizona Instrument's new Jerome 860 continuous monitor. The instrument's automatic electro-chemical sensor is calibrated to measure up to 200 ppm of H2S. It is also capable of measuring sporadic concentration spikes up to 1000 ppm. The monitor can measure and store 100,000 data points, which can be downloaded to either a PDA or a PC through its built-in infrared port.
Arizona Instrument
Tempe, AZ
Tel: 800-290-1414
Web: www.azic.com
Level, turbidity analyzer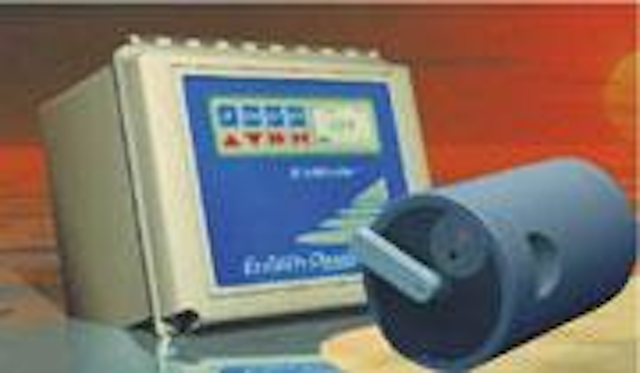 Click here to enlarge image
The BinMinder 9300-ETS from Entech Design combines ultrasonic sludge level and 90º scattered light turbidity in a dual purpose analyzer. Until now, operators have had to rely on visual inspection, time-delayed lab analysis, or turbidity measurement in combined discharge channels to monitor effluent water quality.
Entech Design, Inc.
Denton, TX
Tel: 940-898-1173
Web: www.blanketlevel.com
Sampling station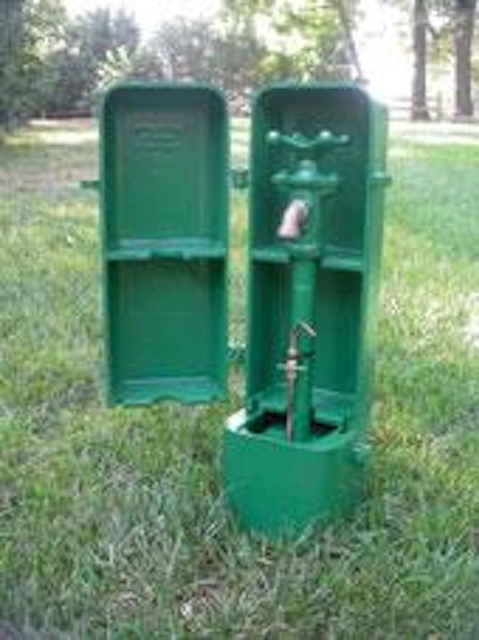 Click here to enlarge image
Kupferle Foundry offers the Eclipse #88 Sampling Station for dedicated sampling sites. Dedicated sampling sites have proven to deliver a secure place available 24 hours a day, a reduction in false-positives, and man-hour savings. The standard unit offers an all-brass waterway and cast aluminum enclosure. Any depth of bury is available to accomplish freeze protection.
Kupferle Foundry Co.
St. Louis, MO
Tel: 800-231-3990
Web: www.samplingstations.com
PH analyzer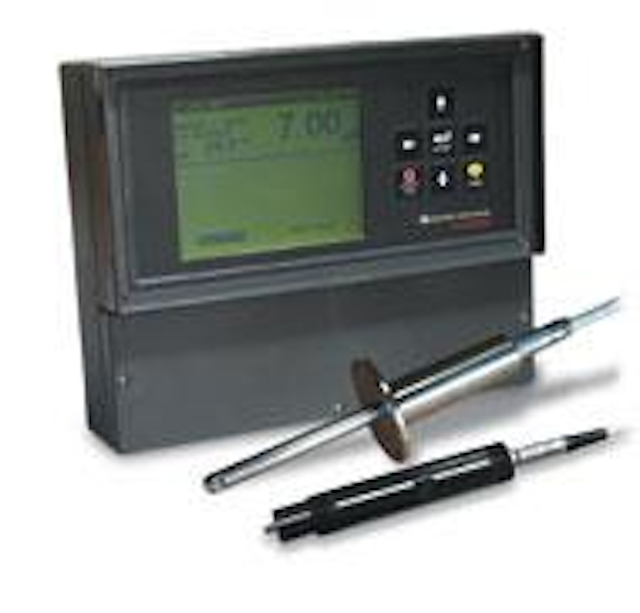 Click here to enlarge image
The new IQ500 processLab™ pH analyzer/controller accepts non-glass, silicon chip sensor pH probes in both threaded and sanitary styles as well as conventional glass sensor probes. Designed for in-line continuous process monitoring and controlling applications, the waterproof analyzer has configurable relay and analog outputs. Four relays can be set for On/Off, pulse length, pulse frequency, or alarm mode.
IQ Scientific Instruments, Inc.
San Diego, CA
Tel: 858-673-1851
Web: www.phmeters.com
Titration workstation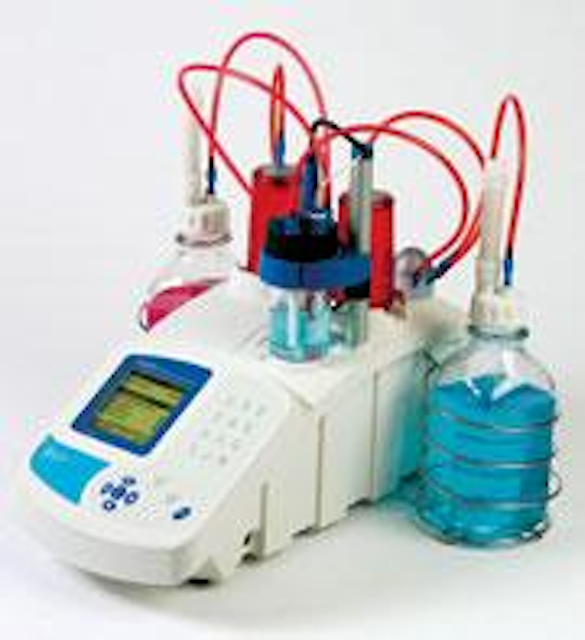 Click here to enlarge image
The TitraLab® 870 is the latest in a line of workstations from Radiometer Analytical. It combines a conductivity meter, biburette titrator, and pH/ISE meter into a compact system. It comes with everything needed for water/wastewater analyses and samples that require direct pH and conductivity measurements along with titrations. The accuracy of its burettes, combined with unique algorithms, ensure accurate results.
Radiometer Analytical
Loveland, CO
Tel: 800-998-8110
Web: www.radiometer-analytical.com
Wireless communication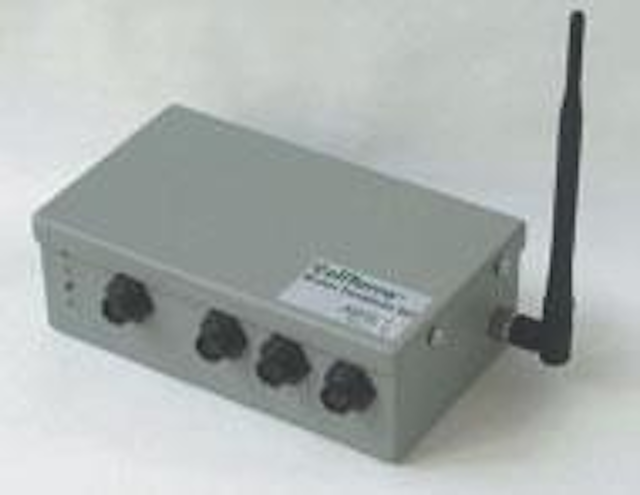 Click here to enlarge image
AWS Inc. has released its CellTerra™ Wireless Transmission Unit (WTU) for wireless data acquisition and control of field instrumentation and sensors. The WTU provides flexibility through its carrier-neutral communications design, allowing 100% accessibility in virtually any remote location. In addition to a range of network connectivity options, it offers control functionality and programmability. Units are designed to provide wireless data communications across a wide range of networks including cellular and digital control channels, satellite, and RF.
Advanced Workflow Solutions Corp.
Austin, TX
Tel: 512-478-7727
Web: www.awfs.net
Chlorine monitor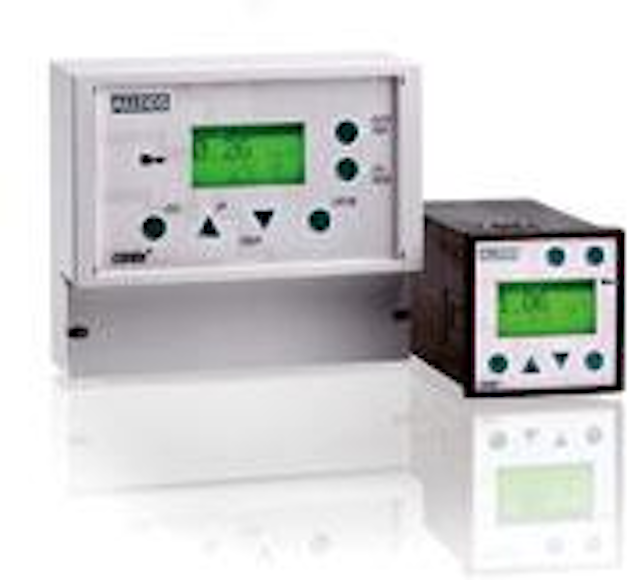 Click here to enlarge image
The Alldos Conex 350 is a multipurpose device designed to carry out measurement and control of chlorine, chlorine dioxide, pH value, redox-potential (ORP), ozone, hydrogen peroxide, fluoride and peracetic acid. The instrument can monitor chlorine in municipal well systems as well as control the injection of sodium hypochlorite into the system. Simply input the desired settings and the instrument will adapt to specific measurement and control needs.
Alldos, Inc.
Marietta, GA
Tel: 800-956-7996
Water sampler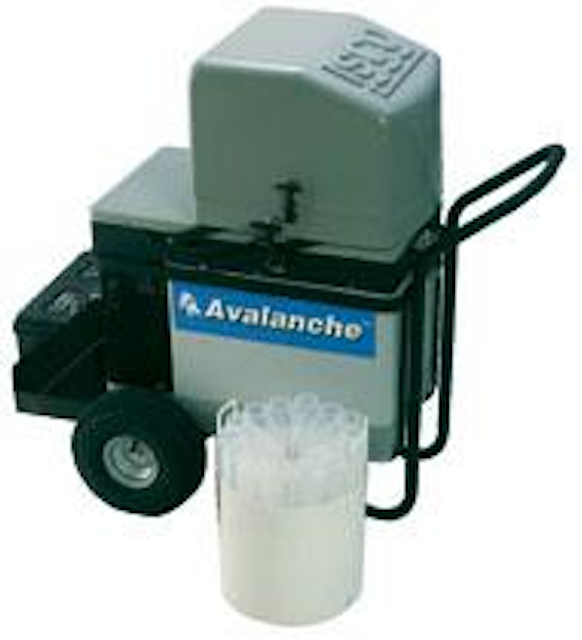 Click here to enlarge image
Isco's new Avalanche™ is a multi-bottle, sequential/composite water sampler featuring the company's transportable refrigeration system and a multifunction controller. Its design provides easy transport, quick setup, and on-site cooling – without reliance on ice or utility power. An optional Mobility Kit with pneumatic tires lets operators wheel the sampler even over rough terrain to remote sampling sites.
Isco
Lincoln, NE
Tel: 800-228-4373
Web: www.isco.com
Nitrate measurement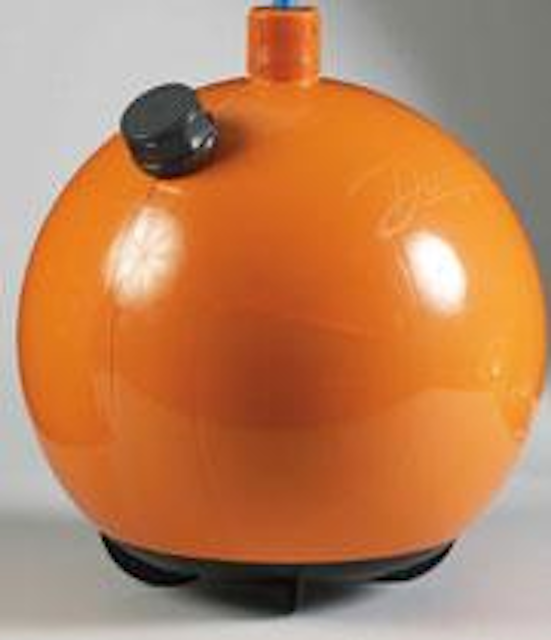 Click here to enlarge image
The Danfoss Evita® Insitu 5100 is specifically designed to measure nitrate concentration directly in wastewater, making it ideally suited for monitoring and control in an aeration basin, nitrification basin, or at the plant outlet. An antibacterial, ion-permeable membrane is used to prevent bacteria and sludge from entering the analyzer.
Danfoss, Water & Wastewater Division
Milwaukee, WI
Tel: 414-355-8800
Web: www.us.water.danfoss.com
TOC Monitoring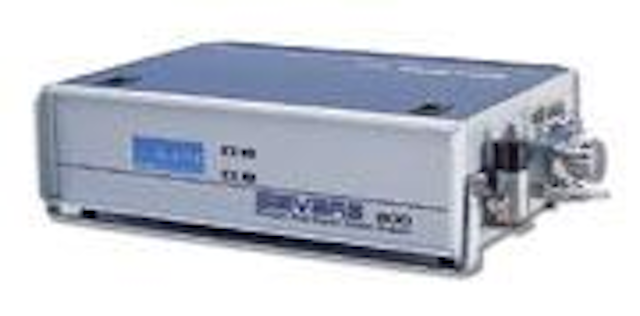 Click here to enlarge image
The Sievers® 800 TOC Analyzer from Ionics Instrument Business Group simplifies monitoring TOC for Disinfection By-product Rule (DBP) compliance, whether monitoring on-line or in the lab. The analyzer requires no high-purity gases, toxic catalysts, external reagents or ultrapure gas generators, thus simplifying operation and keeping cost-of-ownership at a minimum.
Ionics Instrument Business Group
Boulder, CO
Tel: 303-444-4491
Web: www.IonicsInstruments.com.
TOC analyzer
Click here to enlarge image
Shimadzu's new TOC-VW can be operated as a UV/Persulfate TOC, a Heated/Persulfate TOC, or as a unique Heated-UV-Persulfate TOC system. The three oxidation methods ensure rapid breakdown of difficult-to-oxidize compounds. The analyzer can handle particulates up to 1.6 mm in diameter, the largest for any commercial analyzer. The TOC-VW has the lowest detection limit (0.5-ppb) for any laboratory TOC on the market.
Shimadzu Scientific Instruments, Inc.
Columbia, MD
Tel: 800-477-1227
Web: www.ssi.shimadzu.com
DO meter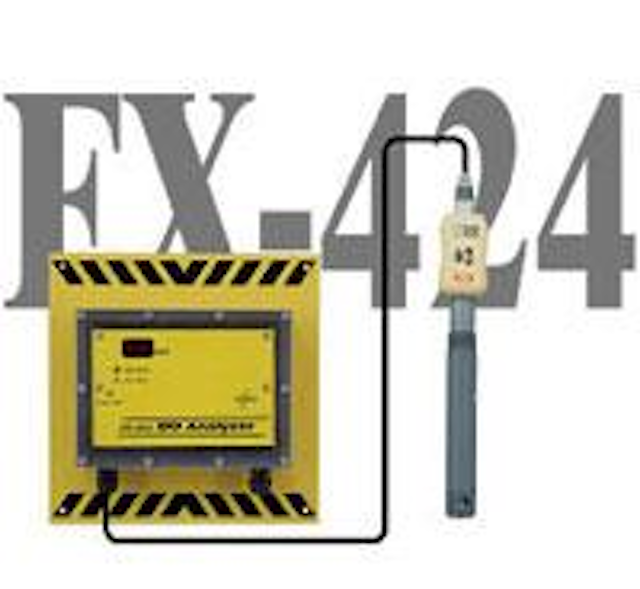 Click here to enlarge image
The FX-424 dissolved oxygen meter from Foxcroft offers a patented equilibrium probe. The design requires no internal maintenance and is not affected by process flow or fouling. This technology eliminates the traditional upkeep on similar equipment such as replacements of electrodes, electrolytes, and membranes.
Foxcroft Equipment and Service Inc.
Glen Moore, PA
Tel: 610-942-2888
Stormwater sampler
Click here to enlarge image
The new Global Water SS505 Storm Water Sampler is designed specifically to meet federal and state sampling requirements. The automated storm water samplers can be installed in or near any storm water channel to capture samples during a storm event. The samplers can be rainfall and/or water level activated.
Global Water Instrumentation
Gold River, CA
Tel: 800-876-1172
Web: www.globalw.com
Oil, grease monitoring
Click here to enlarge image
Wilks Enterprise has developed a portable infrared instrument, the InfracCal™ TOG/TPH Analyzer, Model HATR-T2, that uses hexane to extract oil and grease from effluent samples. In the new effluent limitation guidelines governing oily waste discharges, EPA lists oil and grease as "hexane extractable material." Because hexane contains hydrocarbons, it must be evaporated off in order not to interfere with the infrared hydrocarbon measurement of oil and grease.
Wilks Enterprise, Inc.
South Norwalk, CT
Tel: 203-855-9136
Web: www.wilksir.com
pH electrodes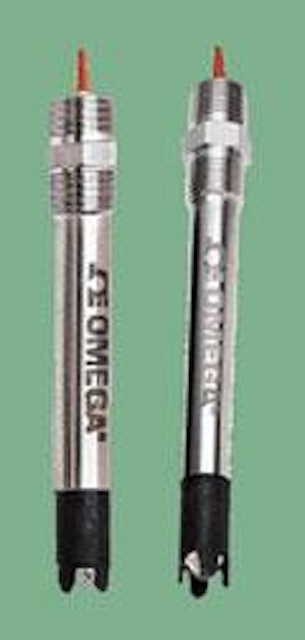 Click here to enlarge image
The PHE-5580-20 and PHE-5590-20 from Omega Engineering are wet or dry steam sterilizable pH electrodes constructed of a high temperature thermoplastic with a 316 stainless steel jacket. The use of a double Porous Teflon® liquid junction reference cell and specifically formulated low impedance glass membrane allows use in the broadest spectrum of pH applications.
Omega Engineering, INC.
Stamford, CT
Tel: 203-359-1660
Web: www.omega.com
Titration testing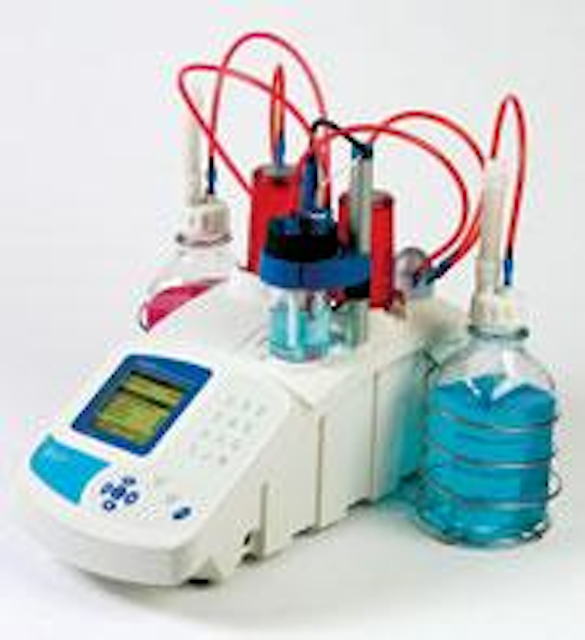 Click here to enlarge image
In addition to its color-matching and drop-count titration tests, Taylor produces reagents for instrument calibration and laboratory analysis, including pH buffers and conductivity standards. These solutions are offered in several sizes for convenience and economy and are competitively priced with laboratory supply house products. Taylor pH buffers are made with high-purity water and ACS-grade chemicals and are traceable to NIST standards.
Taylor Technologies, Inc.
Sparks, MD
Tel: 800-837-8548
Web: www.taylortechnologies.com