New Products
Collection of new products for the municipal drinking water and wastewater markets.
Jul 23rd, 2014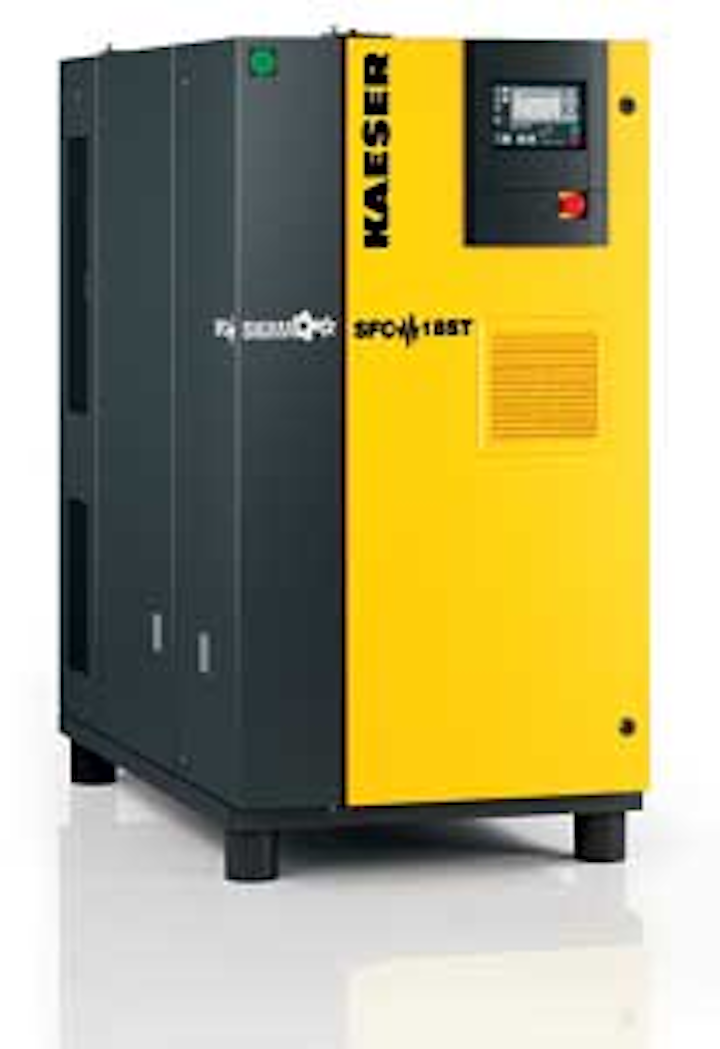 Rotary screw compressors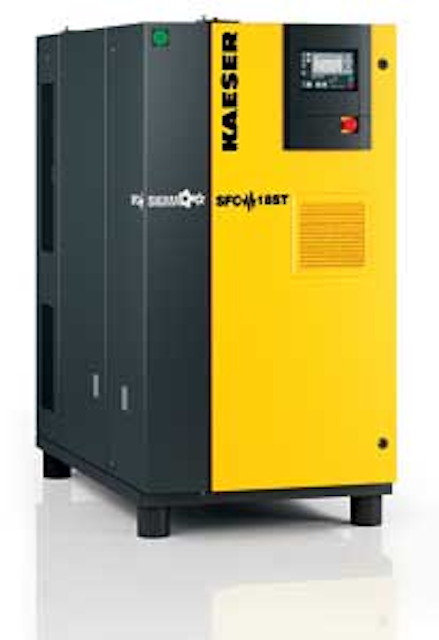 Kaeser Compressors' new SFC 18S and SFC 22S variable speed drive rotary screw compressors deliver "built-for-a-lifetime" reliability, simple maintenance and sustainable energy savings. The SFC 18S has a flow range of 33-119 cfm at 125 psig and is available with pressures up to 217 psig. The SFC 22S has a flow range of 33-141 cfm at 125 psig, with pressures up to 217 psig. Both models feature the latest in Siemens drive technology and a new airend designed to optimize performance and efficiency.
Kaeser Compressors Inc.
us.kaeser.com
Relay system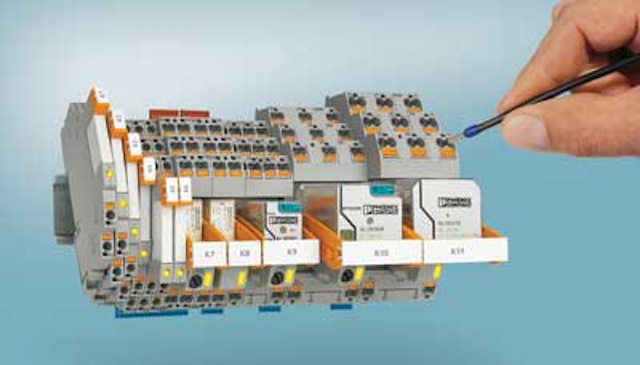 Phoenix Contact introduced RIFLINE Complete, a modular ice-cube-style relay system available as either completely-assembled modules or as individual components. The relays are equipped with Phoenix Contact's push-in wire termination technology, which reduces wiring time and costs, as no tools are required for insertion. RIFLINE is compatible with Phoenix Contact's Clipline Complete terminal block accessories for bridging, marking and testing, helping to save on component and storage costs.
Phoenix Contact
www.phoenixcontact.com
Electric submersible pumps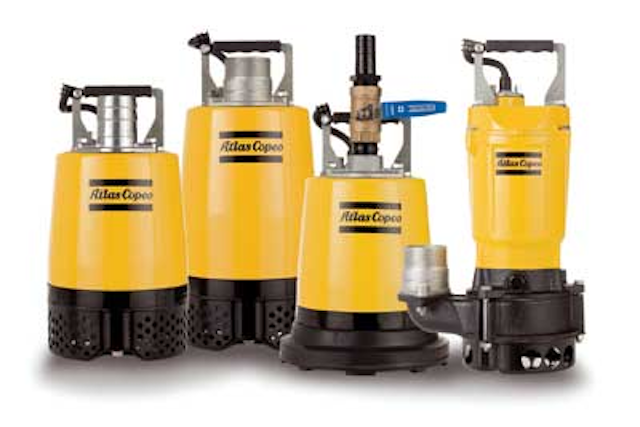 Atlas Copco's WEDA electric submersible pumps will make their debut on the American market with a new range consisting of the 04 and 08 drainage pumps, the 04B residual pump and the 04S and 08S sludge/trash pumps. The 04 and 08 are single-phase electric submersible dewatering pumps with maximum flow rate capacities of 66 to 86 gallons per minute and maximum heads of 37 to 50 feet.
Atlas Copco
www.atlascopco.com
Agitators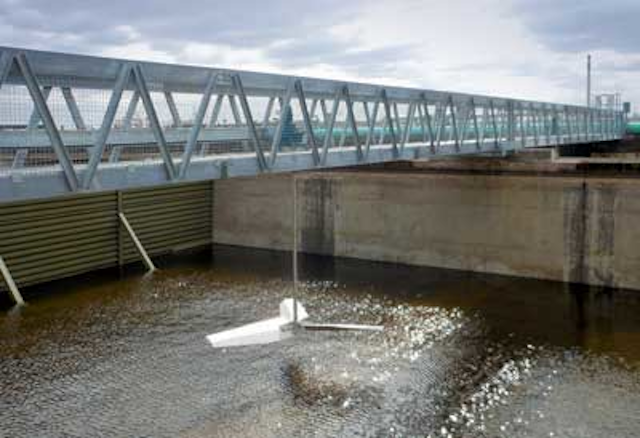 Chemineer agitators are playing a key role in six newly-upgraded activated sludge process lanes at Severn Trent Water's WWTW in Birmingham, Ala. Installed in six phases with no disruption to operations, the 24 Chemineer Model 20 GT agitators are successfully homogenizing fluid streams prior to aeration, as well as ensuring there is no return flow from the aeration lanes back into the anoxic zones. Operating 24/7, each agitator utilizes a high-efficiency HE-3 impeller, rotating at a low rpm.
Chemineer
www.chemineer.com
Ventgard filter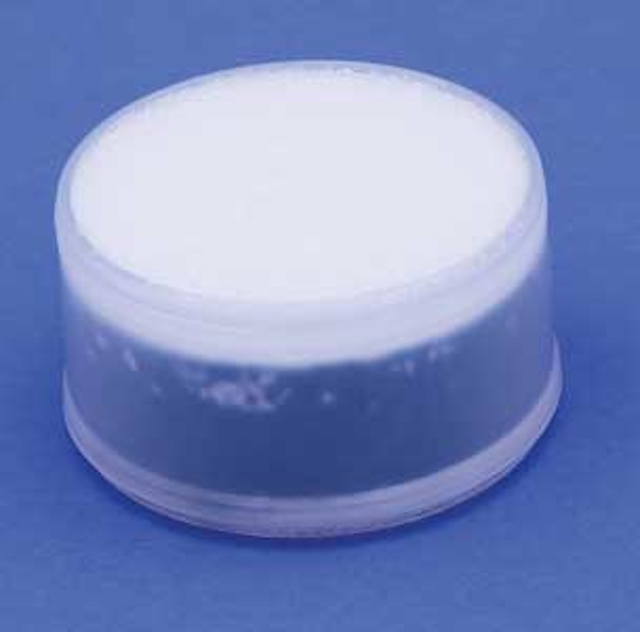 LabStrong Corporation now manufactures a ventgard filter suitable for operation in Thermo Scientific Barnstead water purification system storage reservoirs. The product protects pure water during storage by preventing airborne impurities such as organic vapors, carbon dioxide, alkali, and acid gases from entering the water storage reservoir. The product effectively filters dust and particles as small as 0.2 µm from the air. Under normal operating conditions, the filter will last up to 90 days or until 1,000 gallons of water have been drawn from the water storage reservoir.
LabStrong Corporation
www.labstrong.com
Pipe-handling system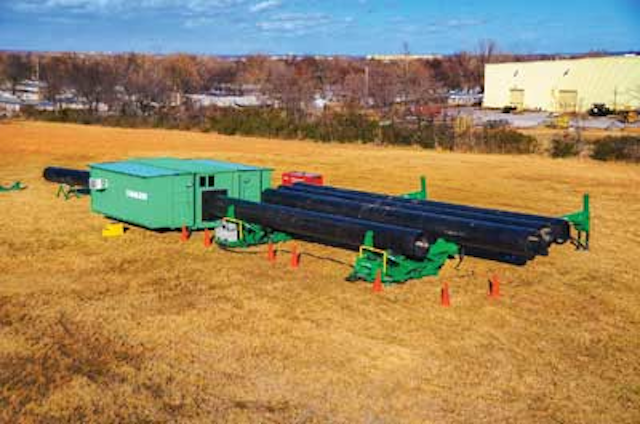 The QuickCamp™ System from McElroy allows operators to fuse pipe from 8" IPS to 36" OD (225 mm to 900 mm) day or night during severe weather conditions in a climate-controlled shelter that protects fusion joints from the elements. An operator can load and align pipe by remote control from inside with the MegaMc® PolyHorse® and MegaMc Rollers pipe-handling tools. A 1236/900 or 824/630 fusion carriage can also be moved by up to 18" so the pipe ends can be adjusted for proper face-off when pulling pipe through the shelter.
McElroy Manufacturing Inc.
www.mcelroy.com
Dissolved oxygen sensor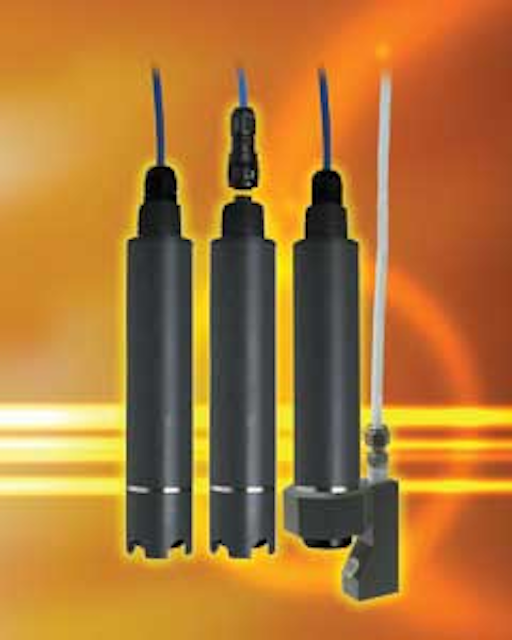 Featuring a state-of-the-art fluorescence quenching sensing element, the advanced second-generation Triton DO80 Dissolved Oxygen (DO) Sensor from Electro-Chemical Devices delivers accurate DO measurement in a wide range of municipal water treatment applications and now offers an ultra-long-life membrane cap for years of service. The Triton DO80 Sensor relies on a proven fluorescence quenching method to determine the oxygen concentration of water.
Electro-Chemical Devices
www.ecdi.com