Resource Spotlight
Compilation of print and digital informational resources for the municipal water and wastewater markets
Feb 3rd, 2014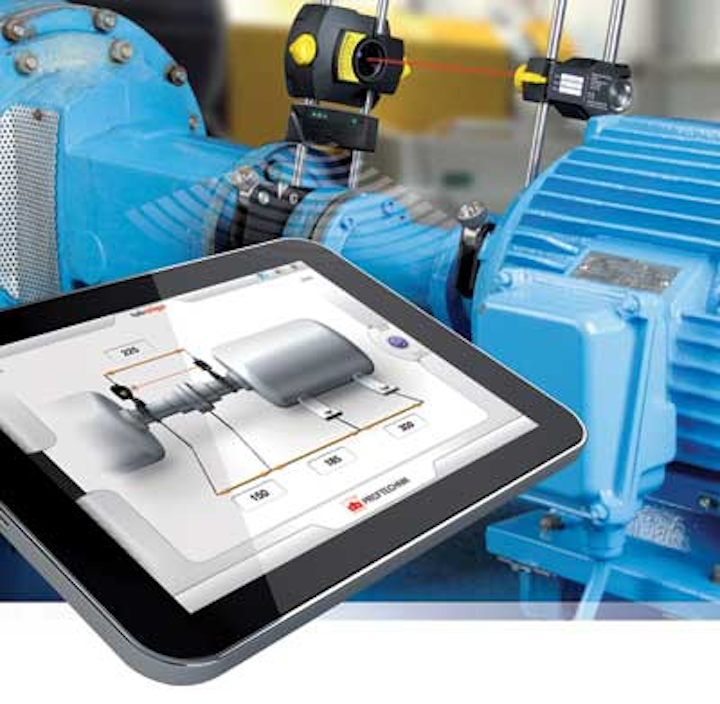 Pump-motor alignment app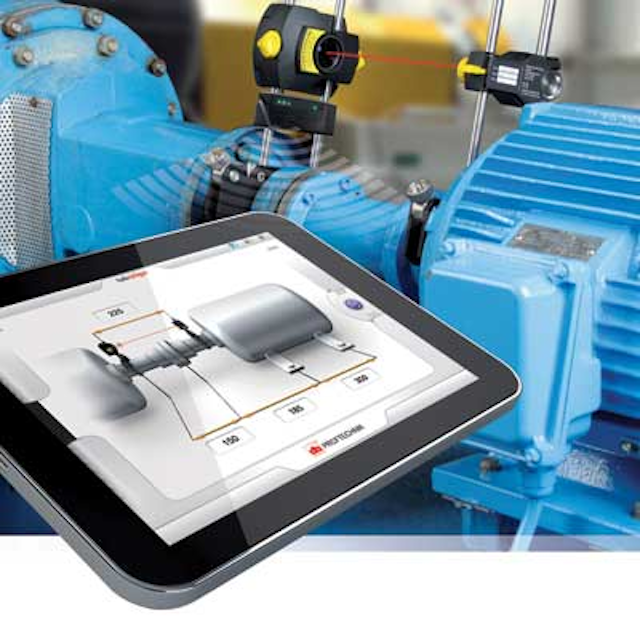 To keep pace with the times and meet the expectations of its customers, LUDECA announced tab@lign, a unique tablet-based solution for pump-motor alignment that combines the PRÜFTECHNIK laser measurement technology with a tablet and smartphone devices. Standard features include active clock measurement mode, a Bluetooth module for wireless communication, 'Love Mode' for real-time corrections, and pre-assembled brackets for quick mounting. The tab@lign app runs on Apple and Android mobile devices. It can be downloaded free of charge from the Apple App Store or Google Play.
LUDECA Inc.
www.ludeca.com
Online fact sheet
A new online fact sheet published by the U.S. Geological Survey (USGS) provides one-stop information on the organization's data sources for waterways across the United States. The database comprises information on the nation's streams, groundwater and water quality. Further, in cooperation with local, state and federal partners, the USGS operates about 7,400 streamgages nationwide and provides online access to water-resources data collected at over 1.5 million sites across the nation and other selected areas. Utility managers, industry leaders and the public rely upon such tools for information related to stream health, recreation and the protection of life and property during floods and drought. This new publication can help users quickly navigate the extensive sources of USGS water data available online.
U.S. Geological Survey
www.usgs.gov
Online material guide
A new online Material Selection Guide is available from DeZURIK. This web application makes it quick and easy to determine which metals or elastomers are suggested as suitable for valves in applications involving specific corrosive media, pressures and temperatures. The guide covers over 700 corrosive media and the most common metals and elastomers used on valves for a wide variety of services. In addition, the Material Selection Guide includes guidelines for both elastomers and metals that explain the many considerations required when selecting materials for a specific application.
DeZURIK
www.dezurik.com
Swing check video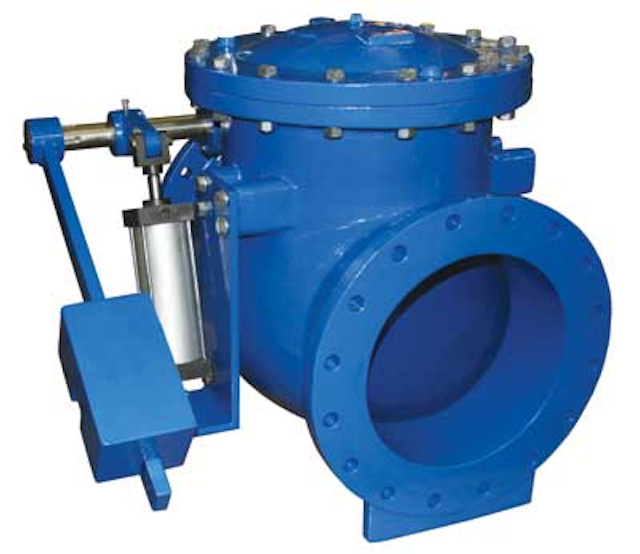 A new video from Val-Matic uses a side-by-side comparison of its Swing Check Valve with a conventional swing check valve to demonstrate a big industry concern. Both use a lever, weight and air cushion closure, but Val-Matic's valve features a high-performance air cushion that closes the valve faster. The video, "Closing Faster = No Slam!", shows the air is pressurized and accelerates the closure of the valve before a significant amount of reverse flow can develop. The video further illustrates that Val-Matic's valve closes in half the time compared to the conventional swing check valve and is virtually silent. It is typically used when multiple pumps are used to deliver water or when pump stations are protected from surges with a hydro-pneumatic tank.
Val-Matic Valve & Manufacturing Corp.
www.valmatic.com
Expanded online store
Sierra Instruments announced the expansion of its online store with the new InnovaSonic 210 ultrasonic liquid flow meter. The line offers the Android Tablet PC and Sierra 210 mobile application, providing increased portability, field flexibility and easy access to data. With this product addition, Sierra offers all ultrasonic flow meter products online, giving customers fast and easy ordering options with a network of more than 150 support technicians worldwide. The InnovaSonic 210 flow meter replaces keyboards and cabling with a Bluetooth-enabled Android tablet PC and mobile application to control data acquisition and processing. Users can browse the collected data, perform statistical analysis and display graphs, as well as perform other functions.
Sierra Instruments
www.sierrainstruments.com
White paper
InduSoft announces the release of a white paper titled "Remote Access, Any Time, Any Place" that discusses the importance of remote HMI connectivity, as well as the various technologies, such as browsers, smartphone apps and cloud-based solutions, used for retrieving data. While there are many methods and devices for interacting with HMI data remotely, from smartphones to cloud computing, businesses must understand how each method works in order to select the best one for their needs. This white paper discusses how remote access is best achieved depending on the device type. It also examines the different methods for retrieving HMI data, such as browser-based access, apps and cloud computing. In addition, the paper shows how new technologies, such as HTML5 and cloud computing, are transforming remote access, making it easier and inexpensive.
InduSoft, an Invensys company
www.indusoft.com