Products & Services: Pipes
Collection of Pipes products and services.
Mar 12th, 2014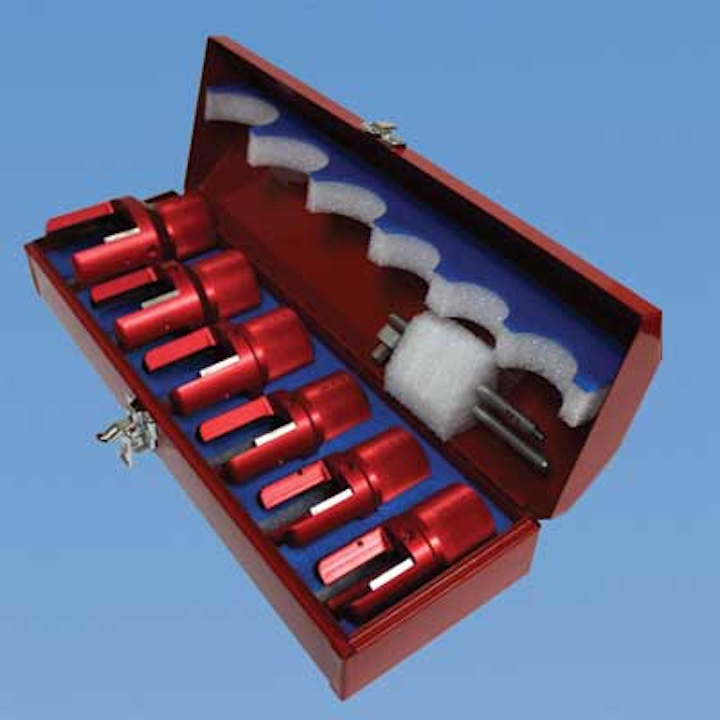 Socket welding tool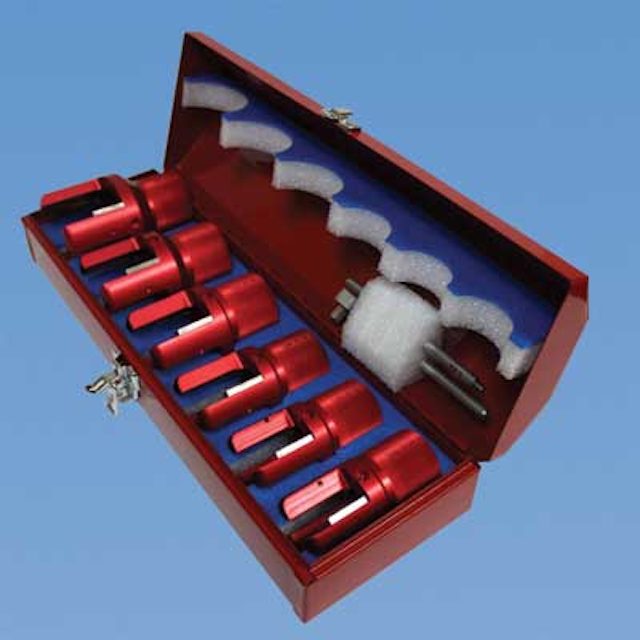 Asahi/America introduced the socket welding PREP (peel, remove, edge, and plane) tool for effortless removal of oxidation on thermoplastic pipe and fittings before welding. The new tool offers three-in-one convenience to quickly prepare a pipe before socket welding by removing the natural oxidation that occurs on polyolefin thermoplastics. Using Asahi's PREP tool, the outside layer of the pipe is easily removed, its edge is beveled to ensure easy insertion into the socket fitting, and its face is planed to straighten uneven cuts. An added benefit is marking the desired insertion depth. The tool features maintenance-free operation and will reduce overall piping system installation time.
Asahi/America
www.asahi-america.com
Rotary cutters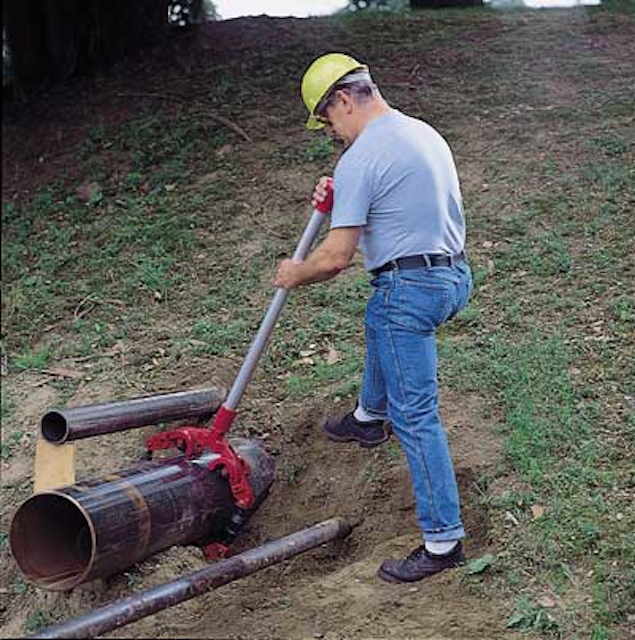 Reed's Low Clearance Rotary™ Cutters need only 4" clearance to cut pipe up to 16" diameter. The manual-operated cutters cold-cut large diameter steel, most stainless steel, ductile, and cast iron pipe in close quarters. The cutters are supplied with a slip-on handle that is used to turn and tighten the cutter. With good leverage from the tool's long handle, pipe snaps off squarely before the cutter wheels penetrate halfway through the pipe. The tool provides a square cut and can be used in close quarters anywhere - in the ditch, underwater, in noise-free zones, over head, in racks of pipes, etc.
Reed Manufacturing
www.reedmfgco.com
Hybrid piping solution

Lubrizol Corporation's ServiceGuard™ Composite Pipe is a hybrid piping solution combining the performance benefits of chlorinated polyvinyl chloride (CPVC) technology and the strength and durability of aluminum. ServiceGuard is ideal for new construction as well as HDPE or copper replacement and offers a combination of flexibility and rigidity with Lubrizol's FlowGuard® Bendable Multilayer technology, providing an easily-workable pipe that holds shape and can be installed without expensive tools or torches. ServiceGuard also allows for installation using trenchless methods with its resistance to rock impingement, superior crush strength and tensile strength, which is optimal for pull-in methods of water line replacement or repair.
Lubrizol Corporation
www.lubrizolcpvc.com
Pipe inspection crawler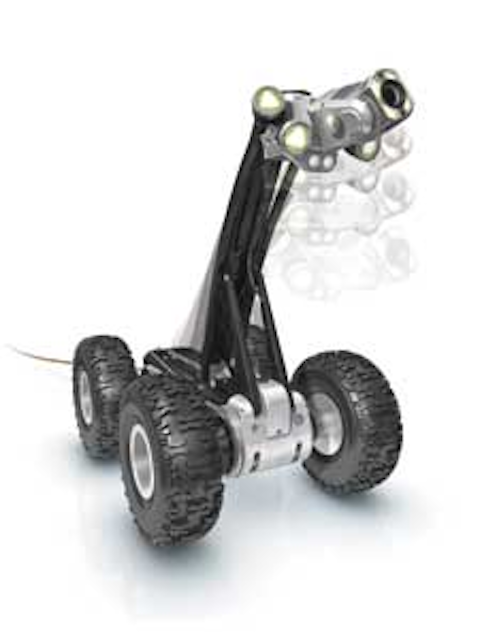 Designed to inspect even the toughest trunk lines and interceptors, Envirosight's new RX400 crawler body boasts a built-in, remotely- operated camera lift with 17.5" of vertical travel, enough for center viewing in a 60" line and suitable for inspecting pipe up to 10' in diameter. The new crawler integrates seamlessly with any Rovver X system, so an owner can use his or her existing controls, reel and camera. The crawler body offers the same high-end features as the more compact RX130: selectable 412/640 Hz sonde with an illuminated rear-view camera; an expansion port for an elevated rear-view camera; a clutch; and sensors for tilt, roll, pressure, temperature, and lift height.
Envirosight LLC
www.envirosight.com
Inside drops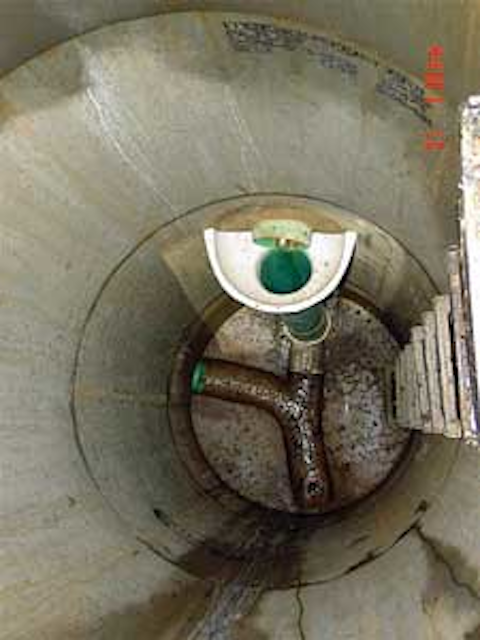 Inside drops for sanitary sewers, available from Reliner/Duran, eliminate troublesome outside drops in manholes and wet wells, clean up failed inside drops and can also serve as stormwater drops. Further, the drops help prevent aerated influent from being drawn into pumps. Compact, low-profile drop bowls and stainless pipe supports help reduce maintenance and simplify cleaning while providing full access to areas below. The technology bolts to the manhole wall, ultimately allowing users to inspect and clean from above. Adjustable stainless pipe clamps, pump support systems, specialty clamps, and extensions are available.
Reliner® / Duran Inc.
www.reliner.com
Pipeline strainer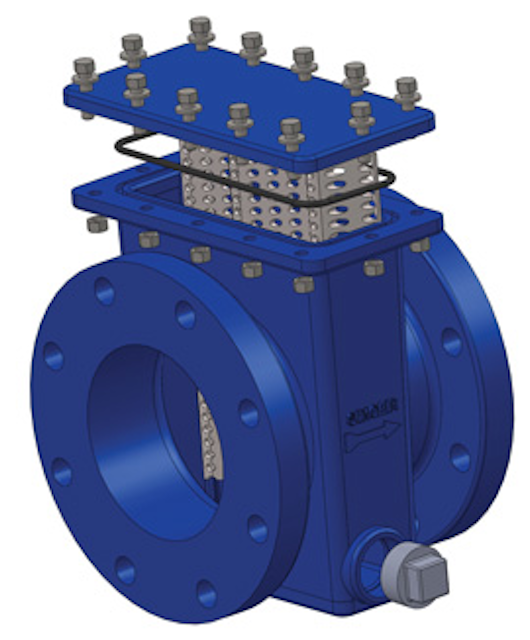 Singer Valve's ZS Strainer is designed to protect control valves and pipelines from foreign matter such as twigs, leaves and rocks that get caught in the flow and can cause blocks or equipment failure. It has a Z-plate design that provides a smooth laminar flow to reduce downstream disturbance, making it ideal for locations ahead of automatic control valves. The strainer is easy to use, fits into small chambers and complies with AWWA C701 and C702 standards for prevention of upstream turbulence. It is available in 3", 4", 6", and 8" pipe sizes, 150 # or 300 # flanged.
Singer Valve Inc.
www.singervalve.com