Products & Services: Meters and AMR
Collection of Meters and AMR products and services.
Sep 1st, 2012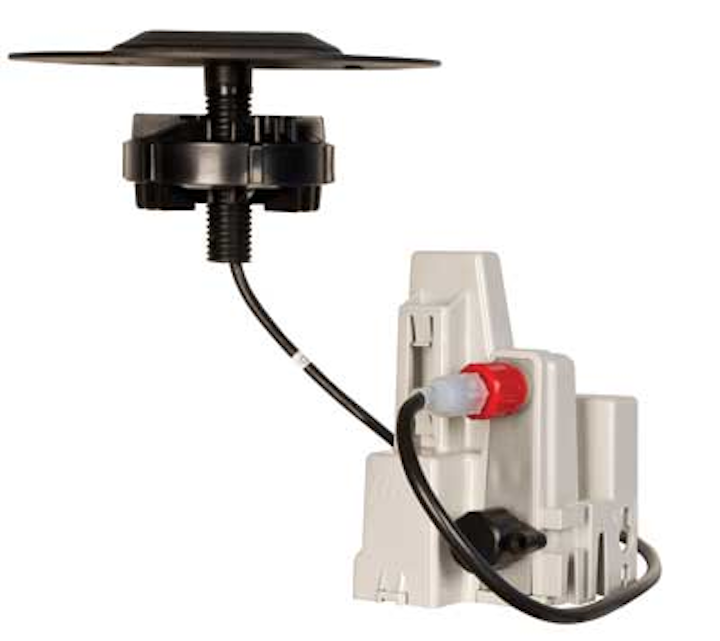 Management software
Neptune's N_Sight™ metering data management software suite was specifically designed to optimize the strengths of a utility's entire system. Users can assess system health at a glance, gather and deliver detailed consumption information for better customer service, and enhance revenue while recapturing lost water. The software package can help utilities adapt to changing conditions – giving them the option to add functionality while preserving infrastructure assets they already have in the field.
Neptune Technology Group Inc.
www.neptunetg.com
---
Communication module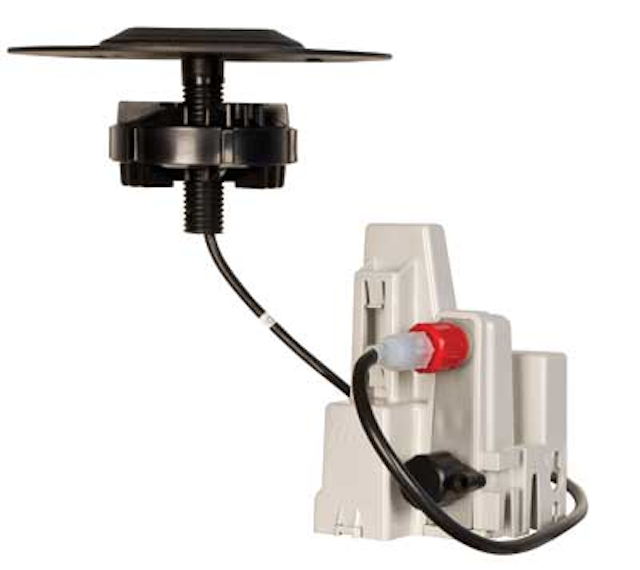 Itron's 100W ERT® communication module for pit applications now comes standard with an integral port that can use the optional Itron TTL (through-the-lid) antenna. In harsh pit applications, the TTL optimizes the read-rate reliability of the company's advanced fixed network systems for water utilities. The antenna offers utilities the flexibility to collect meter data whether deployed in a mobile AMR, Fixed Network AMI, or in hybrid data collection environments — even in harsh conditions such as flooded meter pits or RF-inhibiting pit lids.
Itron
www.itron.com
---
AMR digital register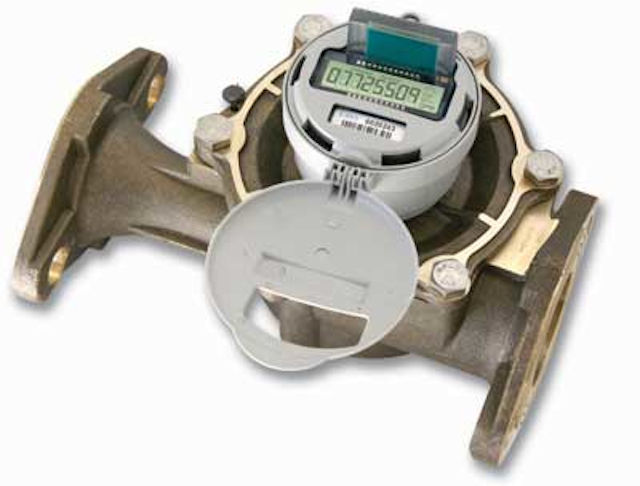 The new innov8 universal register from Transparent Technologies can add years of service to existing water meters while extending low flow accuracy beyond new meter specifications. The register can be installed on most brands of water meters and by eliminating the magnetic drag in typical encoded register designs, brings water meters back to life. The register includes the company's M2 two-way AMR radio that monitors and stores 32,000 data points in intervals as low as 1 minute. The register installs in minutes, without special calibration or the need to shut off the customer.
Transparent Technologies
www.transparenttech.com
---
Water meters
Spire's wPrime series 280W is a next generation ultrasonic water meter for both cold and hot water metering. It does not have any moving parts that can wear out and requires no maintenance. The meter has a remote readout which could be configured as pulse, M-Bus, Modbus or BACnet. A RF wireless module is available upon request. The meter offers long term stability and accuracy does not degrade over time.
Spire Metering Technology
www.spiremt.com
---
Metering analytics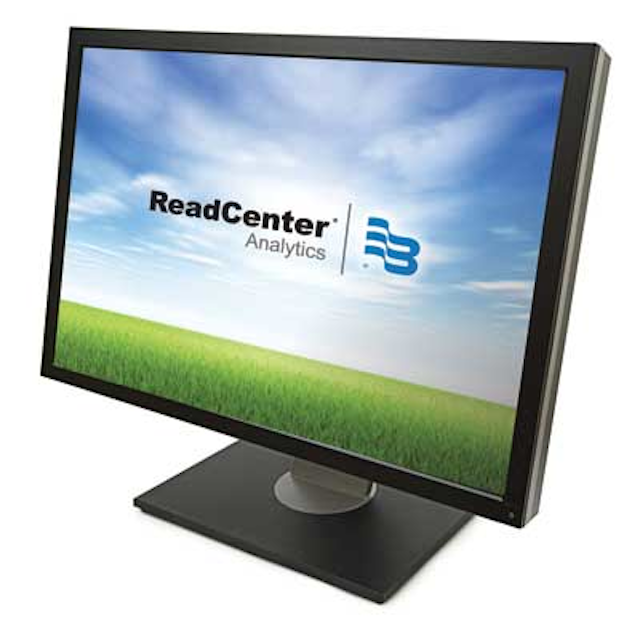 Badger Meter's ReadCenter® Analytics is an analytics-based software that works together with the company's Orion SE two-way fixed network metering system to collect, organize and analyze meter data from water and gas utilities, creating a powerful management tool. It can be configured to support the needs of any size utility and enhances customer service, water and energy conservation, revenue management, government reporting, and information integration. The Orion SE system features high-powered meter endpoints and easy-to-use network data collectors that provide daily meter information delivered directly to utilities.
Badger Meter Inc.
www.badgermeter.com
---
AMI system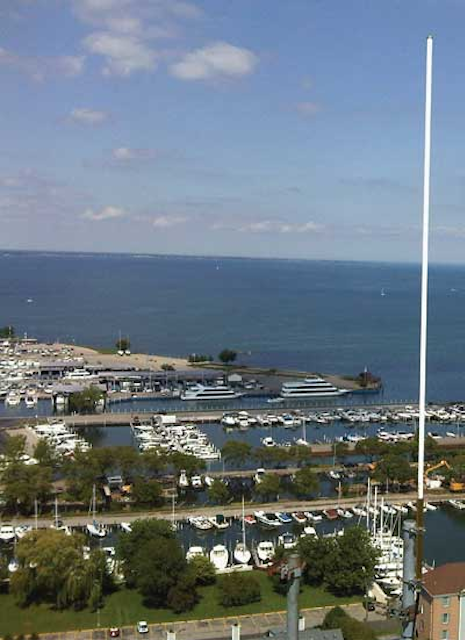 Elster AMCO Water offers Mega-Net, an AMI system with full 2 watt radio transmission, delivering long range results, with lower infrastructure investment for remote meter reading. The system is suited for use in diverse geography and customer demographics and at small, medium, and large utilities.
Elster AMCO Water
www.elsteramcowater.com
---
Leak detection
Aclara's STAR® ZoneScan leak-detection solution was jointly developed by Aclara and Zurich-based Gutermann International. The system employs data loggers placed on main valves that sample the sound waves generated by leaks. The data is automatically sent to the utility over the Aclara STAR® Network. There, the system's software correlates the data, pinpointing any leaks to within a few feet. The system can save municipal water utilities time by identifying possible leak locations remotely. It also encourages water conservation by helping utilities identify and fix leaks before they become emergencies.
Aclara
www.aclara.com
---
Data network
Sensus is addressing growing utility demands to move more data faster between distinct devices with the next generation of its FlexNet™ point-to-multipoint, enterprise-class network. The system is a long-range radio solution that communicates via primary-use FCC-licensed spectrum. It serves as a dedicated and secure two-way communications highway that transmits at two watts of power to enable wide-area coverage that reaches all points in a utility's service area without the need for additional or hybrid networks. Benefits of this upgrade include the ability to transmit 10 times the amount of data; ability to dedicate distinct channels to specific applications; increased coverage per base station; and the ability to reach every endpoint, reducing backfill requirements.
Sensus
www.sensus.com
---
Smart metering
Mueller Systems provides Smart Metering solutions to optimize the delivery and use of water and energy through its Mi.Net™ Mueller Infrastructure Network for Utilities. The system provides utilities with an end-to-end two way AMI network that is secure, flexible, scalable and affordable. In addition to its advanced AMI/AMR systems, Mueller Systems also offers a full line of residential, fire line and commercial meters, and related products that optimize the delivery and use of water and energy.
Mueller Systems
www.muellersystems.com