Product Showcase
Collection of new products of special interest to the municipal water and wastewater markets.
Sep 2nd, 2012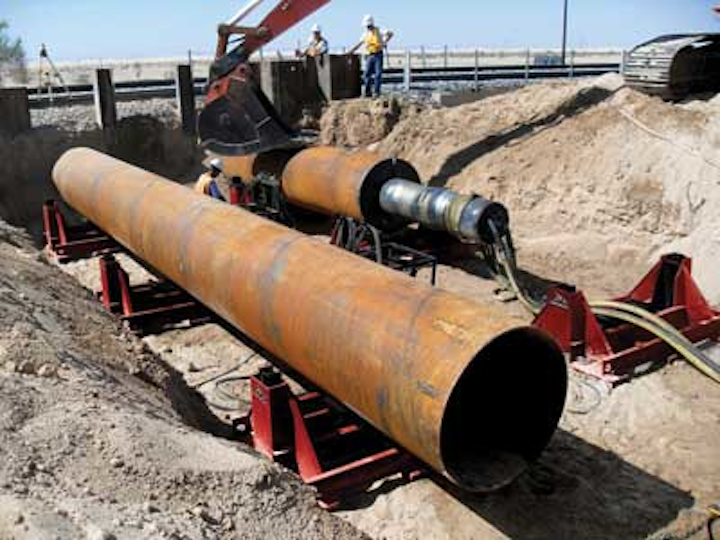 Pipe leveling system
HammerHead has released the Pipe Mule Leveling System. This patent pending system simplifies on-grade pipe ramming. Users simply align and set grade up to a pitch of 7° per 20 foot section, and begin ramming. With a combined lifting capacity of 240 tons, grade and directional adjustments can even be made on the fly on casings up to 84" diameter. The system offers simplified pit preparation, by virtually eliminating launch pit grading preparation. The saddle swivels keep the pipe centered during horizontal adjustments. Integrated into the saddle swivels is a friction reducing set of plates designed to reduce overall drag.
HammerHead Trenchless Equipment
www.hammerheadtrenchless.com
---
Automatic lubricator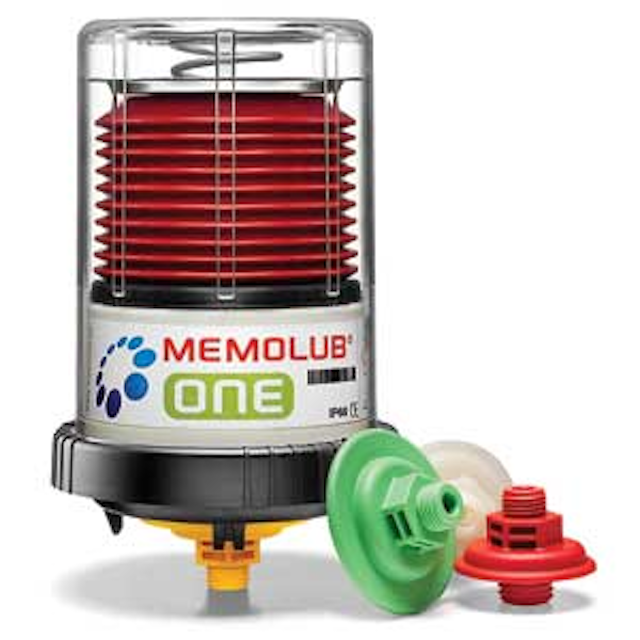 PLI now offers the new Memolub ® One LPS, a low pressure 240cc single-point self-contained automatic lubricator with simple operation and low environmental impact. The device saves time, money, labor and bearings with precise metered lubricant injection, simple programming (1, 3, 6 or 12 month settings) and easy-to-change, low cost replaceable lube cartridges. The system uses a positive displacement pumping system specifically designed for single point lubrication. The simple Memo system is used to set the programming, eliminating the risk of inadvertently changing the lubricant output frequency setting, thus avoiding human error. The lubricator can be remotely mounted up to six feet from the lube point, minimizing the danger of accessing critical points.
PLI, LLC
www.memolub.com
---
Gas monitoring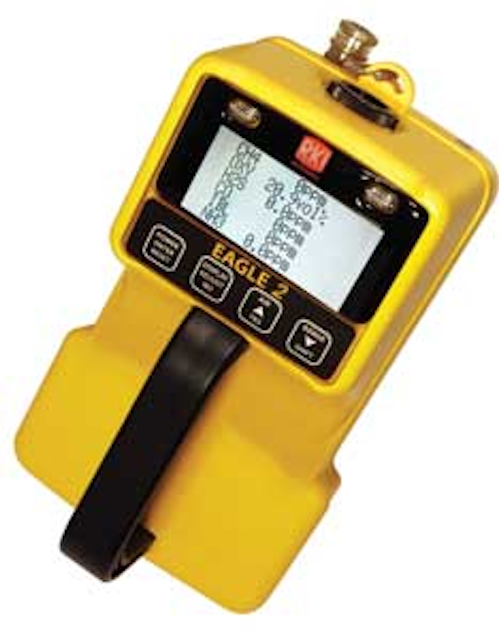 The Eagle 2 from RKI Instruments can simultaneously detect and display up to six different gases. The company's sensor technologies include a photo ionization detector (PID sensor) for monitoring low ppm VOC gases. The monitor also has the ability to detect combustible gases in PPM, % LEL, or % volume ranges with the capacity to auto range based on the incoming sample. Many sensor combinations are available including chlorine and ammonia for water treatment applications and also methane, oxygen and hydrogen sulfite.
RKI Instruments Inc.
http://rkinstruments.com
---
Microfiltration products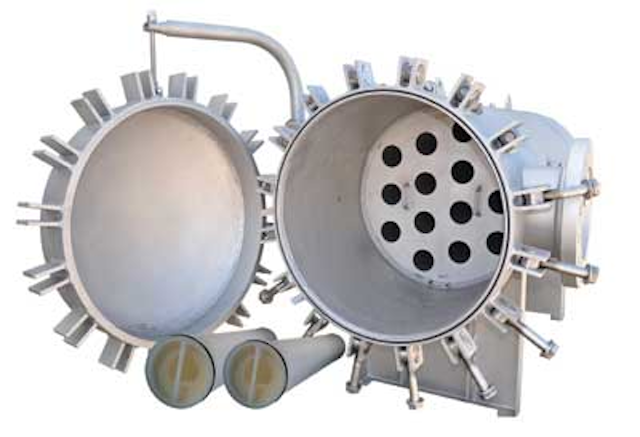 Parker's Domnick Hunter Process Filtration Division manufactures microfiltration products for municipal systems. Cartridge filters are available in lengths from 10 to 60 inches in configurations to retrofit all commonly installed filter vessels and are offered in depth, pleated, meltblown and large diameter media to meet pilot and production scale requirements. Filtration applications include RO membrane protection, RO membrane cleaning (CIP), blend water filtration and sediment retention for municipal wells.
Parker Hannifin Corp.
www.parker.com/processfiltration
---
Thermoplastic enclosures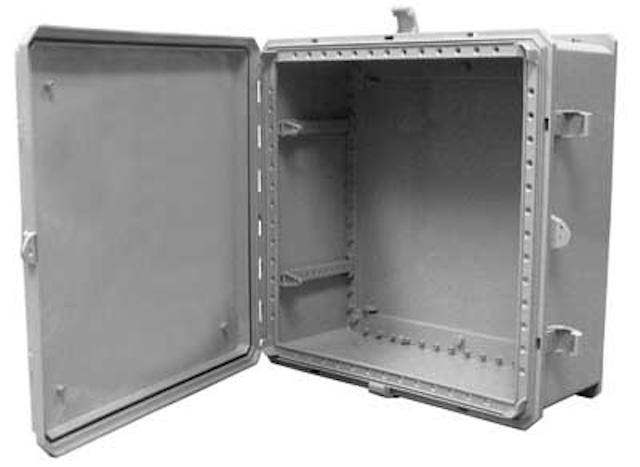 Integra Enclosures recently announced new 24"x24"x10"enclosures, as part of its Genesis line, to meet needs for larger-scaled application protection solutions. The line of non-metallic NEMA 4X, UL-rated enclosures now comprises 16 standard configurations, including hinged or non-hinged lids. Made of high-impact, UV-resistant polycarbonate materials, the enclosures also boast flexible interior mounting using Integra's patented adjustable swing panel mounting system. And multiple bosses on the product allow for easy installation of devices and DIN rails.
Integra Enclosures
www.integraenclosures.com
---
DO probe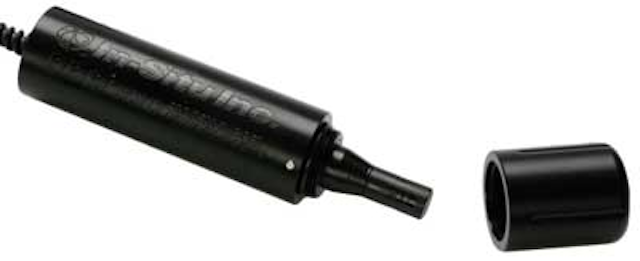 The In-Situ® RDO® PRO Probe uses the latest optical technology for measuring DO in demanding process environments and is EPA approved for use in Clean Water Act programs. The probe's simple design reduces user error because the calibration coefficients and expiration clock are loaded into the sensor cap. The probe operates with no drift over long-term deployments, and the calibration will last for several months if sample fouling is minimal. The probe also reduces maintenance—no hydration, conditioning, or special storage is required. The use of membranes and filling solutions are eliminated. The RDO PRO Probe's patented signal processing design responds quickly to oxygen and temperature changes and delivers consistent, reproducible results.
In-Situ
www.in-situ.com
---
Wireless modules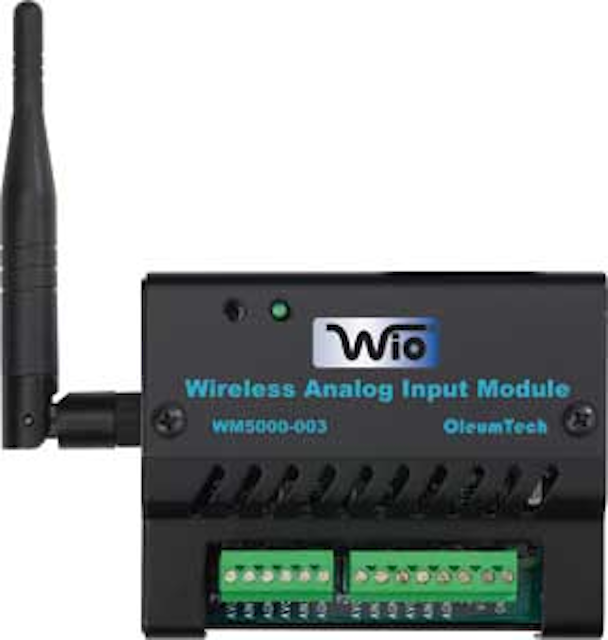 OleumTech has released three new WIO® Wireless I/O Modules: Analog Input, Digital I/O, and Multi-I/O. These new modules enable wireless connectivity and simplify setup & operation while reducing overall equipment cost. They are designed to communicate with the primary Wireless Gateway in a network as point-to-point end nodes attached to field devices for such applications as pressure monitoring, wireless valve control, emergency shutdown, mirror I/O, triggering alarm, and many other mission-critical process monitoring and control applications. They support Modbus Master (read/write) feature for added automation control function. The new modules are available in 900 MHz or 2.4 GHz radio option.
OleumTech Corp.
www.OleumTech.com
---
Wear compound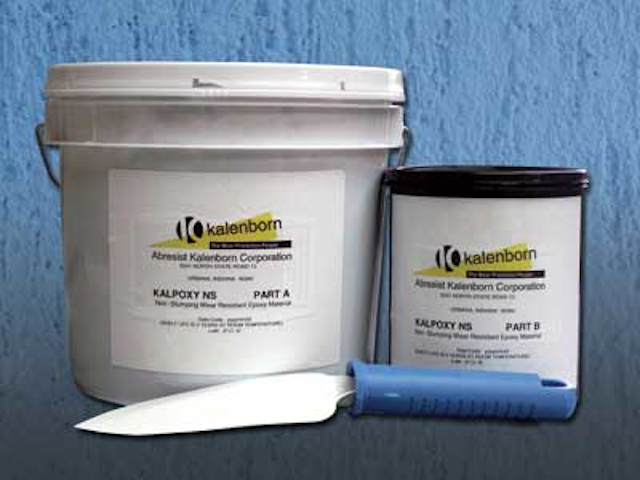 Abresist Kalenborn Corp. offers Kalpoxy NS, a non-sagging epoxy bonded wear compound suitable for repairing almost any surface, including piping and pumps. The two component wear compound contains more than 70% fine grain silicon carbide (SiC) particles combined with DuPont Kevlar® fibers for excellent abrasion resistance, toughness and adhesive properties. The compound is easy to use and is non-hazardous. The resin does not crystallize in freezing weather and both it and the hardener have very littler odor, making it user friendly, even in confined spaces.
Abresist Kalenborn Corp.
www.abresist.com/kalpoxy.htm
---
Blowers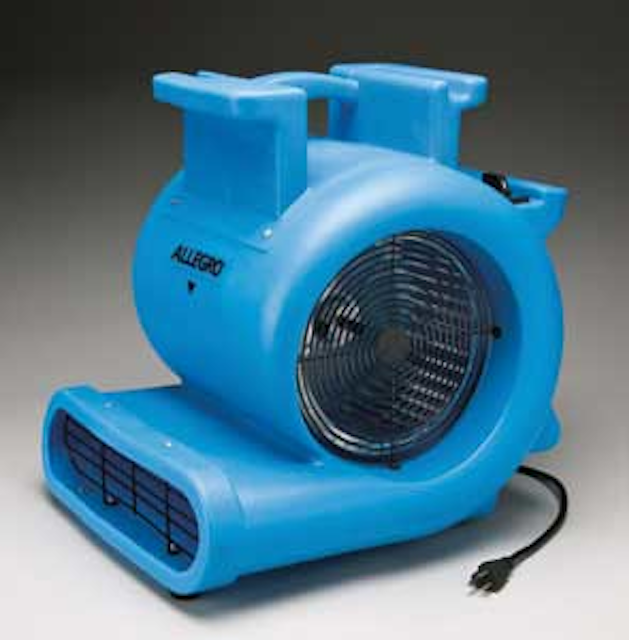 Allegro Industries manufacturers a line of blowers. More than 25 different models are available, including AC and DC axial, COM-PAX-IAL, explosion-proof, centrifugal, venturi, heaters and three-speed carpet blowers. Many of the blowers include heavy-duty fan blades, are safety-orange or yellow, and are constructed from welded, rivet-free steel or corrosion, UV and chemical resistant polyethylene (plastic). Purchase blowers, storage equipment, and accessories separately, or many products can be purchased as a total system. The new 8" and 12" Industrial Plastic Blowers are lightweight, portable and suited for confined spaces.
Allegro Industries
www.allegrosafety.com