New Products
Collection of new products for the municipal drinking water and wastewater markets.
Sep 1st, 2012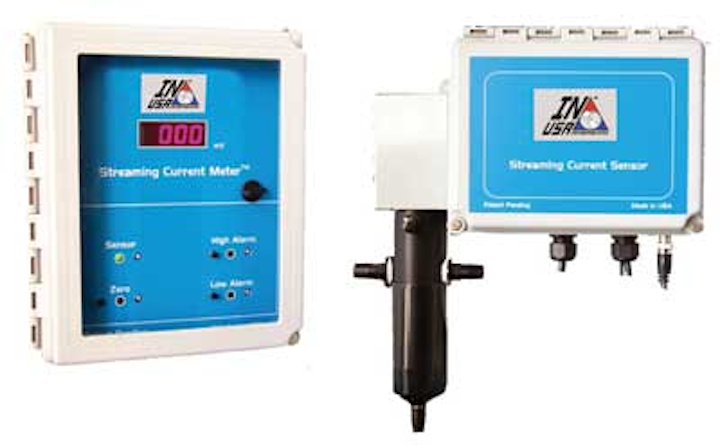 Arc flash hazards
Keystone Engineering Group, an electrical design and automation firm, has recently expanded its electrical services to include Arc Flash Hazard Analysis. There are over 30,000 injuries every year from arc flash incidents. The analysis is designed to help employees gauge the proper safety equipment for the application, as well as to ensure that employers are up to date with the current safety regulations. Typical studies provide accurate single-line diagrams, short circuit and relay coordination studies, and Arc Flash Labeling that is compliant with NFPA 70E and OSHA certified safety requirements.
Keystone Engineering Group
www.kegi.net
---
Streaming current meter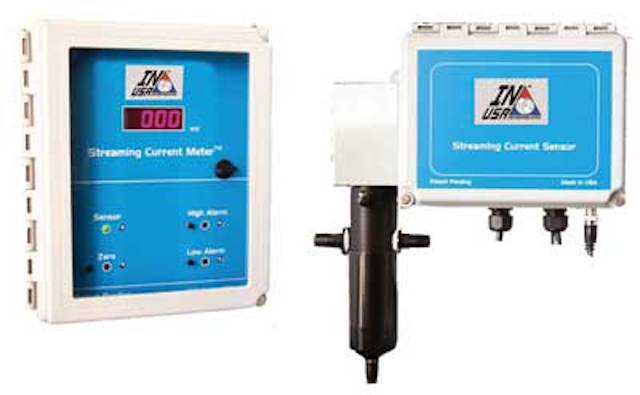 The new Streaming Current Meter (SCM) from IN USA is a process control instrument designed for the water treatment industry. It helps municipalities and water treatment facilities keep their water quality under control by measuring and regulating continuous on-line coagulant dosage. The meter is mainly used to measure the charge that exists on suspended particles in liquid. It is ideal to measure and control the coagulant dosage in a flocculation system in a water treatment plant.
IN USA Corp.
www.inusacorp.com
---
Stormwater trap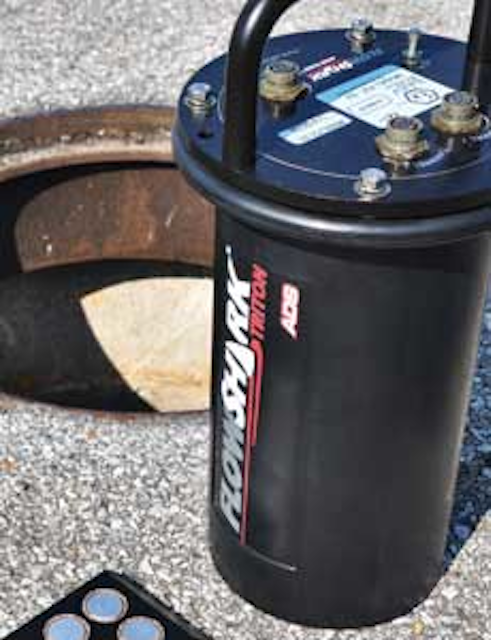 Advanced Drainage Systems has released a new product that increases the effectiveness of a drainage catch basin or manhole by trapping debris, oil, sediment and other contaminants. Called the Nyloplast® EnviroHood Structure, it can be attached to the inside of a manhole or catch basin. Made from HDPE, the structure has a high strength-to-weight ratio due to its corrugated ribs. It is available in sizes to cover outlets from 12" to 30" and in models to fit round and flat concrete and Nyloplast structures.
Advanced Drainage Systems Inc.
www.ads-pipe.com
---
Level monitoring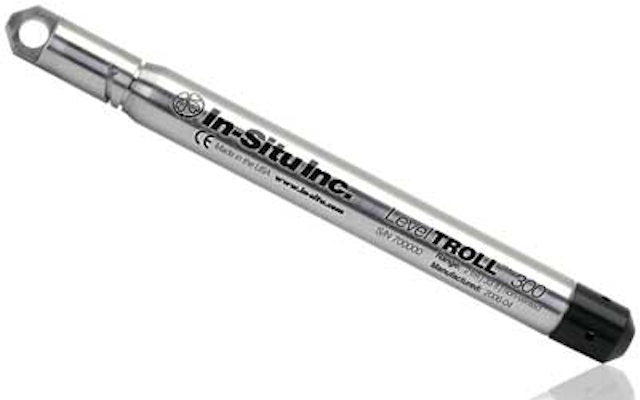 The In-Situ stainless steel Level Troll® 300 is an absolute (non-vented) instrument that monitors and records changes in water level, pressure, and temperature. It offers linear, fast linear, and event logging modes. For guaranteed accuracy (±0.2% full scale) under all operating conditions, instruments undergo extensive calibration procedures for pressure and temperature.
In-Situ Inc.
www.in-situ.com
---
Pressure gauge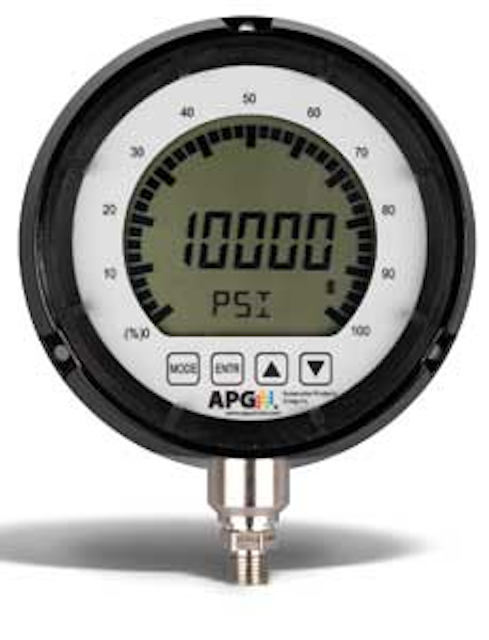 Automation Products Group has introduced the PG10 Digital Pressure Gauge. This IP65 rated indoor/outdoor gauge features a 5.5" display casing, a full five-digit display with characters at 0.68" tall, and a 270° digital "dial" or radial bar graph that shows a user-selectable pressure range from 0 to 100%.
Automation Products Group Inc.
www.apgsensors.com
---
UV systems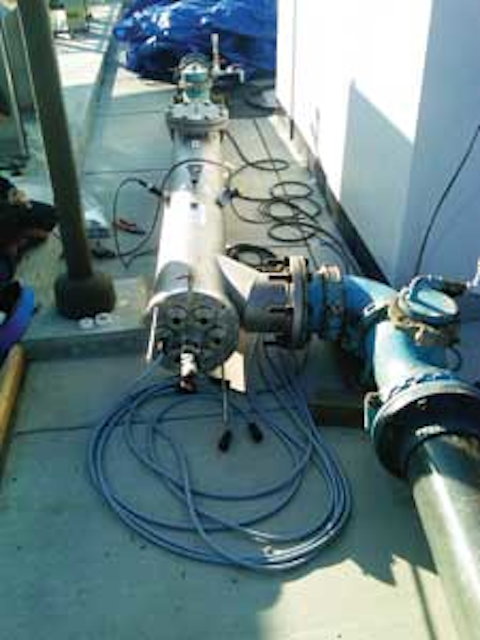 Engineered Treatment Systems has completed the NWRI validation of its new Amalgam UV systems. The closed vessel systems use the 800 watt Amalgam lamps, which use approximately 60% less power than the older medium pressure technology. The chambers are designed using advanced CFD models that accurately predict performance. The units contain an inspection hatch, and automated wipers that keep the quartz sleeves free from fouling.
Engineered Treatment Systems
www.ets-uv.com
---
Impellers
A line of impellers that are designed with blades to match customer mixing requirements and feature a design similar to that of an airplane wing which optimizes fluid flow is available from Sharpe Mixers. The Sharpe HYFLO Impellers provide a four-blade design that is reportedly 10% more efficient than a three-blade design and runs with greater stability. Featuring impeller geometries which are matched to customer mixing speed and application requirements, these hydrofoil mixer blades are welded to the hub, in a one-piece or split-hub arrangement, which keeps the top of the impeller clean to optimize flow and mixing efficiency.
Sharpe Mixers
www.sharpemixers.com Circle No. 386 on Reader Service Card
---
Modeling software
Innovyze has released InfoNet V12.5 and InfoNet MobileV12.5, a comprehensive water, wastewater, and stormwater asset performance modeling application set. The latest release adds significant customer-requested functionality that improves the software's business analytics and management tools. InfoNet is a purpose-built asset management modeling and data analysis system for water distribution, wastewater collection and stormwater networks.
Innovyze
www.innovyze.com
---
Pump curves
Pump-Flo Solutions has announced a new software product, P-Library, which allows anyone to develop pump curves for any centrifugal pump. The program creates a file that can be used in the Pump-Flo selection and Pipe-Flo system design software. This allows system designers or pump specifiers to graph a pump using a spreadsheet or digitizing tablet and save the file as a digital pump catalog file.
Engineered Software Inc.
www.eng-software.com
---
Pipe inspection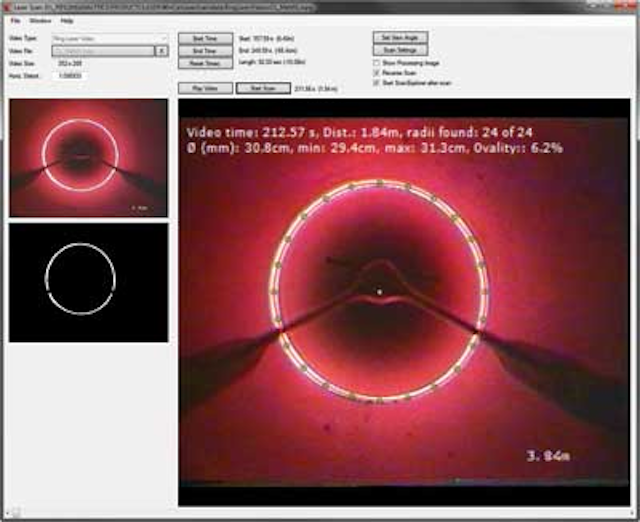 New for WinCan V8 pipe inspection and asset management software, the Winan Laser module from Pipeline Analytics simplifies capture of pipeline geometry using a video inspection crawler outfitted with practically any laser profiling hardware. The device allows users to verify proper pipe installation, plan relining projects, determine remaining pipe life, monitor erosion/corrosion, and analyze partial collapses.
Pipeline Analytics
www.pipelineanalytics.com
---
Pump controller
Xylem has launched a next-generation pump controller that provides a clear view of a plant's energy consumption and the true cost of pumping operations. Unlike general purpose PLC systems, the Flygt APP 800 is specifically engineered to control water and wastewater transport systems. The new system gives customers a better understanding of the actual cost of their pumping operations by showing the volume of liquid that's being pumped and the amount of energy being consumed to pump that liquid. The result is a detailed analysis of kilowatt hours per million gallons pumped, so customers know where their critical focus should be to improve energy consumption.
Flygt, a Xylem brand
www.flygt.com
---
Pipe joint lubricant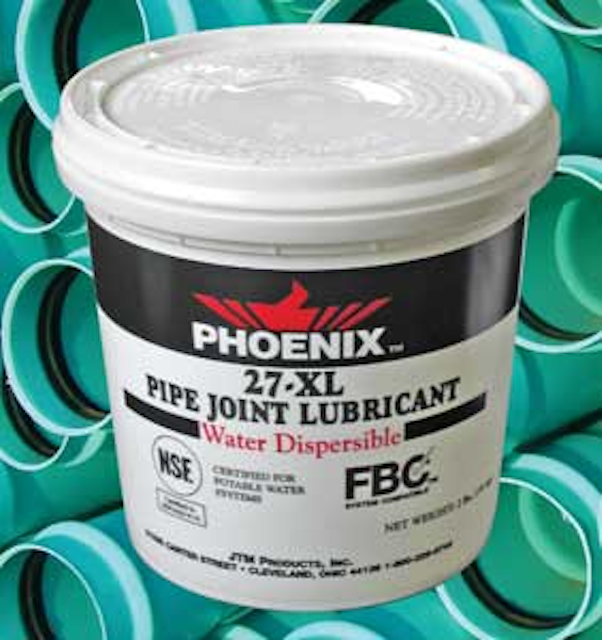 JTM Products has released a new water dispersible pipe joint lubricant. The Phoenix™ 27-XL lube lubricates pipe and pipe gaskets for safe and efficient assembly of all types of pipelines. The lubricant has been certified by NSF/ANSI to meet Standard 61-G for potable water supply systems. The lubricant has a greater temperature range, allowing application from -10ºF to 150ºF.
JTM Products Inc.
www.jtmproductsinc.net
---
Filter media retainer
Xylem Inc. has engineered a new water filtration technology to replace support gravel in the wastewater market and porous plates in the drinking water sector. The new Leopold I.M.S® 1000 media retainer allows wastewater treatment plants to consistently deliver higher quality effluent than is possible with support gravel due to increased media depth and available driving head.
Leopold, a Xylem brand
www.fbleopold.com
---
Turbidity sensor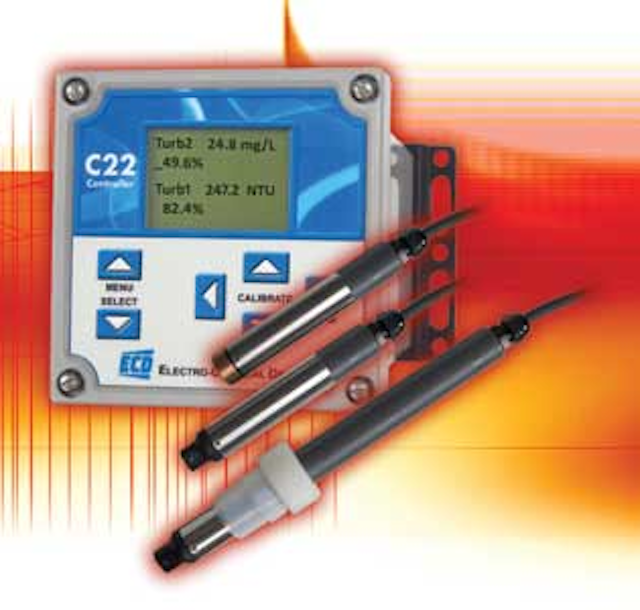 With advanced optical infrared (IR) sensing and intelligent electronics, the Triton® TR6 Turbidity Sensor from Electro Chemical Devices measures turbidity or suspended solids and can be combined with ECD's two-channel C22 Analyzer to monitor pH, ORP, DO, conductivity, pIon and more. The new sensor measures turbidity or suspended solids in four selectable dual ranges featuring pre-set low and high ranges from 0 to 4000 NTU.
Electro-Chemical Devices
www.ecdi.com
---
Insertion flow meter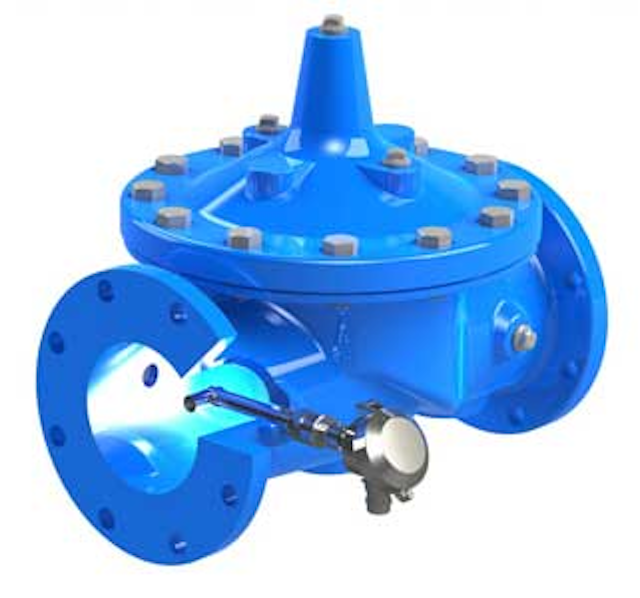 The Cla-Val Model X144 e-FlowMeter is a vortex shedding insertion flow meter designed to be retrofitted into a Cla-Val Automatic Control Valve to capture accurate flow measurement data without the need to install an in-line meter. The IP-68 submersible meter can be coupled with the X145 e-Display for local display. The unit displays flow rate, pressure, valve position and is equipped with a totalizer. It is SCADA compatible, has customizable units and is simple to set up and program.
Cla-Val Inc.
www.cla-val.com