Products & Services: Detectors
Industrial Test Systems has released the eXact® Micro 20 dual wavelength photometer for water quality testing.
Dec 1st, 2012

Water quality tester

Industrial Test Systems has released the eXact® Micro 20 dual wavelength photometer for water quality testing. The photometer is waterproof (IP-67) and quickly does on-site testing for over 30 direct read water quality parameters without lookup tables, providing lab-quality accuracy at minimal cost. It features a narrow band wavelength filter for optimal accuracy, long-life LEDs, and a built-in cell for ultra-performance.
Industrial Test Systems Inc.
www.sensafe.com
---
Telemetry control
Orenco Systems' TCOM™ telemetry control panels are a simplified, affordable SCADA system for facility managers and operators who need to monitor/control their equipment but don't have the budget for traditional SCADA systems. Purchasers are not required to buy (and program) interface software in order to use it. TCOM Viewer has a "terminal view" that allows operators to access a site — even if they are half-way around the world — and make changes to settings, "double-click to select" menu items with a mouse, and alter color schemes for better outdoor visibility.
Orenco Systems
www.orenco.com
---
Level loggers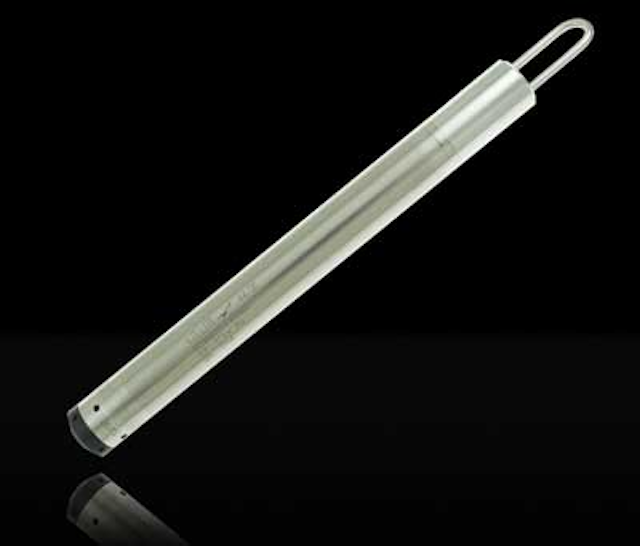 The DCX-ECO, available from Keller America, uses accumulator cell technology to provide the only rechargeable autonomous level logger available. The power cell is charged via USB connection during data retrieval. The logger features a small, 18 mm (0.71 inch) diameter stainless steel housing, making it ideal for a wide array of long and short term liquid level monitoring applications including flood monitoring and combined sewer overflows. It is available in absolute, sealed, and vented versions. The logger uses non-volatile memory and can store up to 57,000 user-specified data points.
Keller America Inc.
www.kelleramerica.com
---
Phosphorus control
Hach's new RTC101 Phosphorus Control System provides real-time control of chemical dosing that helps maintain consistent phosphorus levels in effluent waters. The system offers pre-programmed algorithms designed to determine the exact loading of phosphorus in a facility's influent water, allowing for automatic dosing. It is a turn-key solution with instruments and technology designed to work together, accurately controlling a facility's phosphorus levels.
Hach Co.
www.hach.com
---
Chlorination/dechlorination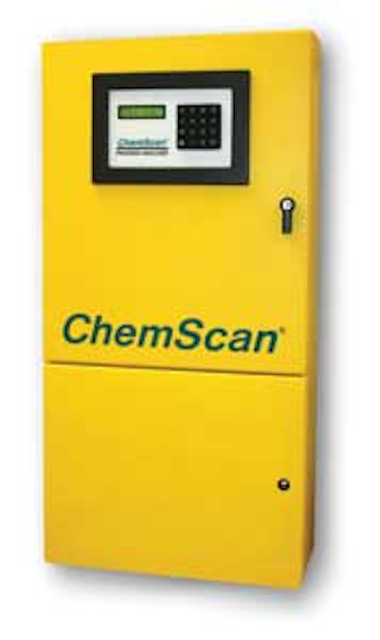 The ChemScan UV-2150/DC Process Analyzer is suited for chlorination/de-chlorination monitoring. It is designed to detect both residual chlorine and residual dechlorination chemicals from appropriate points in the treatment process, at concentrations as low as five hundredths of a part per million. Chlorine is detected using a modified iodometric approach with multiple wavelength detection of the iodide to iodine conversion, while dechlorination agent is detected by measuring an applied disinfectant residual compared to a baseline.
ASA Analytics
www.asaanalytics.com
---
Sludge blanket monitoring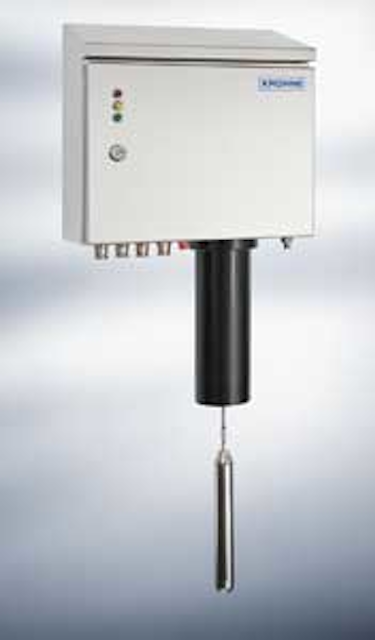 Krohne's new Optisys SLM 2080 optical sludge blanket measurement system offers accurate measurement of sludge blanket depth, separation zone, and swirled solids (fluff zone) depth using optical suspended solids measuring technology. The system is ideal for continuous measurement of industrial and municipal wastewater sludge, sludge settlement monitoring, and control of return activated sludge (RAS) and waste activated sludge (WAS). It can also serve as an early warning system for sedimentation problems and prevents sludge washout.
Krohne Inc.
us.krohne.com
---
ORP tester

Ultrapen PT3 is Myron L's groundbreaking new ORP & Temperature tester. It is as accurate and stable as benchtop lab equipment, but with the versatility and convenience of a pen. The tester features dip and scoop sampling for standing bodies of water and vertical streams, giving users real-time analysis before atmospheric and other environmental conditions can affect the chemistry of the sample. Constructed of durable aircraft aluminum, the pen is fully potted for extra protection with an easy to read LCD and one-button functions.
Myron L Co.
www.myronl.com
---
Sulfide ion detection
The Gastec Sulfide Ion in Solution Detector Tube No. 211, available from Nextteq, provides an accurate and quick method for detecting sulfide ion levels in solution. The direct-reading tubes produce a quantitative color-stain that pinpoints problem areas in 2-3 minutes. The calibration scale, printed directly on each tube, provides on-the-spot results that are easy to read. The sulfide ion tube requires no color comparison chart or laboratory equipment to determine results. Additionally, the color-stain ends with a clearly defined line of demarcation to further eliminate confusion, increasing the accuracy of the results.
Nextteq LLC
www.nextteq.com
---
Wireless monitoring
Telog's Ru-32 Recording Telemetry Unit (RTU) provides real-time monitoring and alarming of pressure and flow sensors in the harsh underground environments typical of water distribution systems. It is suited for monitoring water system pressures, underground water level, mag meters, water billing meters, pressure reducing and relief valves. This five-channel RTU can interface with up to two digital inputs and one analog voltage or potentiometer input, and it can be supplied with one or two pressure sensors. It comes with the Telog WM/C cellular m2m modem, which is certified on the Sprint and Verizon Wireless networks in the U.S., and the Bell Mobility network in Canada. The Ru-32 energizes its modem only when pushing data to the host computer, and it consumes very little power when sampling and recording data.
Telog Instruments Inc.
www.telog.com
---
Intrusion detection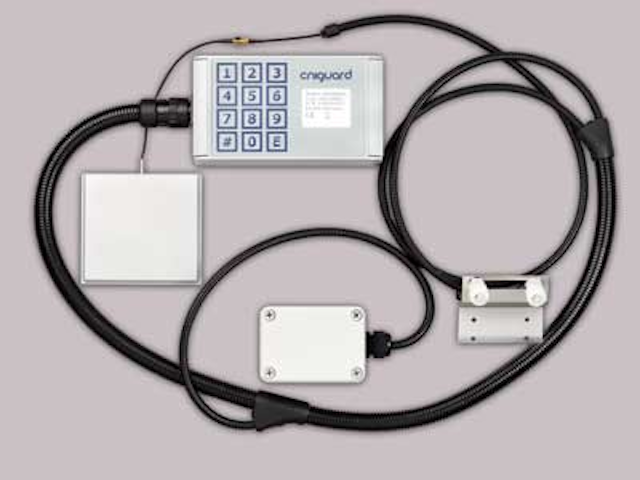 Bilco's CNIguard™ wireless intrusion detection system is specifically designed to protect access points in drinking water distribution systems against the threat of intentional contamination. The system uses a patented Smart Sensing Technology to detect tampering such as drilling, grinding and cutting, while virtually eliminating false alarms as it can distinguish between real threats and common occurrences such as heavy rain, hail, etc. The system consists of a controller and a series of detectors that are easily mounted to access points throughout a water treatment facility including pumping stations and wells in remote areas.
Bilco
www.bilco.com