Free chlorine measurement
The new Krohne Optisens AAM 1100 is a preassembled measurement system for monitoring free chlorine.
Jun 1st, 2012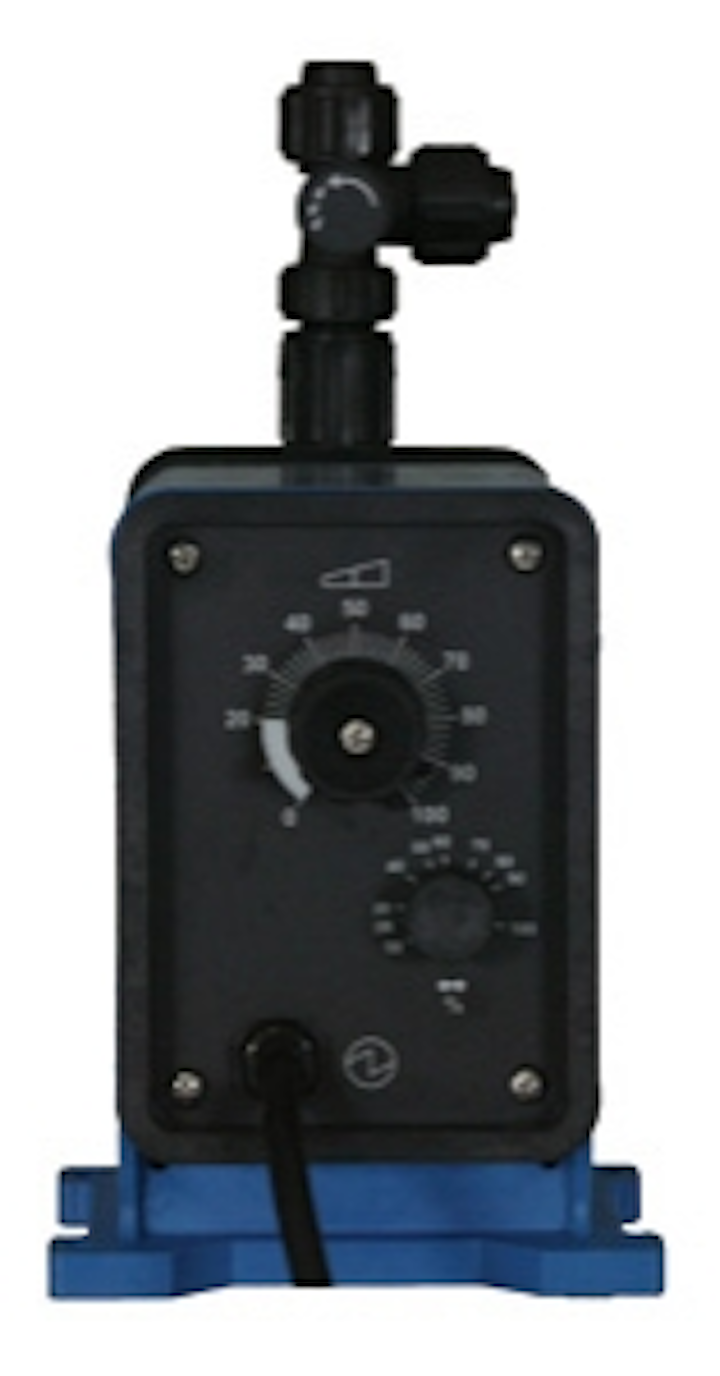 The new Krohne Optisens AAM 1100 is a preassembled measurement system for monitoring free chlorine. The ready-to-use system measures free chlorine with flow monitoring and automatic temperature compensation. Features include automatic sensor cleaning (ASR) and flow-independent measurement above 30 l/h. The system offers simple calibration and optional pH compensation for fluctuating pH values above 7.5 pH. The unique combination of membrane free chlorine sensor and automated cleaning feature means extremely low maintenance. Persistent coating is no problem. Integrated temperature compensation and flow control maintains the integrity of chlorine signals under all ambient and process conditions.
Krohne Inc.
www.krohne.com
---
Utility saw chain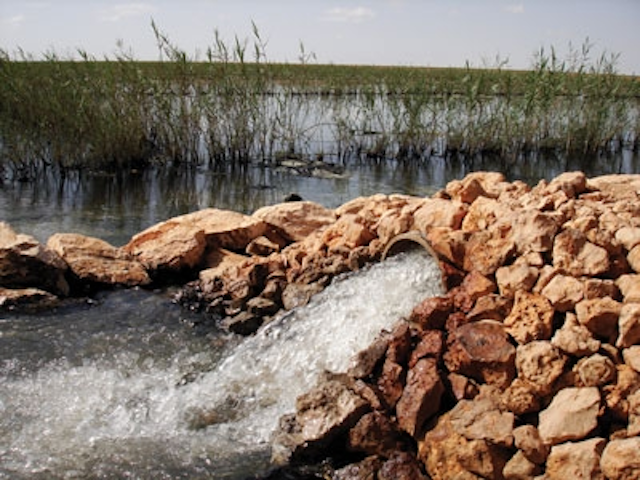 PowerGrit® Utility Saw Chain allows the operator to cut ductile iron and other types of pipe from one position, in the ditch. The saw provides improved access to the cut with less excavation. Single-side access reduces excavation time, operator effort and total time to complete the job. Access from one position on a pipe and improved control of the cutting element provides improved ergonomics and operator safety over other methods.
ICS, Blount Inc.
www.powergrit.com
---
Lithium batteries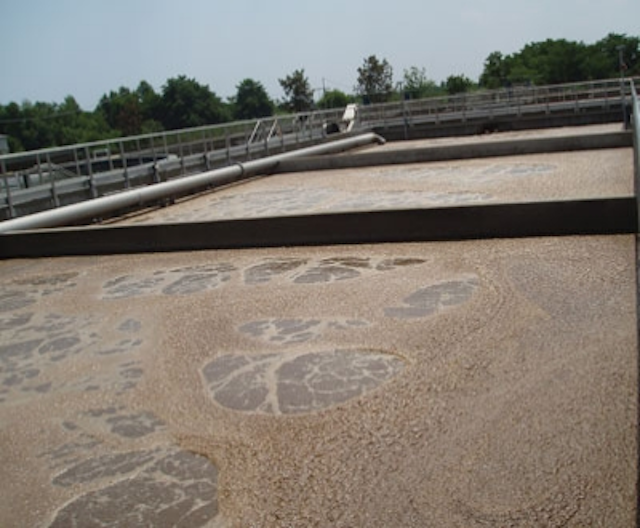 Tadiran Batteries has just developed the Tadiran Rapid Response TRR© Series, a new family of lithium thionyl chloride batteries capable of delivering high capacity and high energy density without voltage or power delay, delivering up to 15% longer operating life in certain applications. The series is the first commercially available lithium thionyl chloride (LiSOCl2) battery capable of eliminating passivation effects that can hinder battery performance. These unique attributes enable the batteries to use available capacity more efficiently, especially in extremely hot or cold temperatures, thus extending battery operating life.
Tadiran Batteries
www.tadiranbat.com
---
Coating system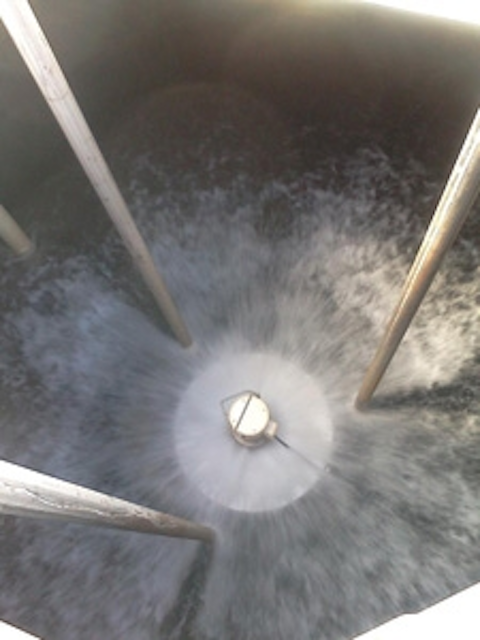 A new version of SewerGard™, Sauereisen's 210X, exhibits compressive strength exceeding 15,000 psi. Wherever extreme corrosive conditions exist, the coating is used as a stand-alone high strength lining that enables high build capabilities. Manholes subjected to heavy stress represent a typical area where the coating would be used. It is also intended for preserving the concrete and steel infrastructure of wastewater treatment plants. In either area, the environmentally friendly nature of the product (100% solids, zero VOCs) offers additional benefit.
Sauereisen Inc.
www.sauereisen.com
---
Grinder pump stations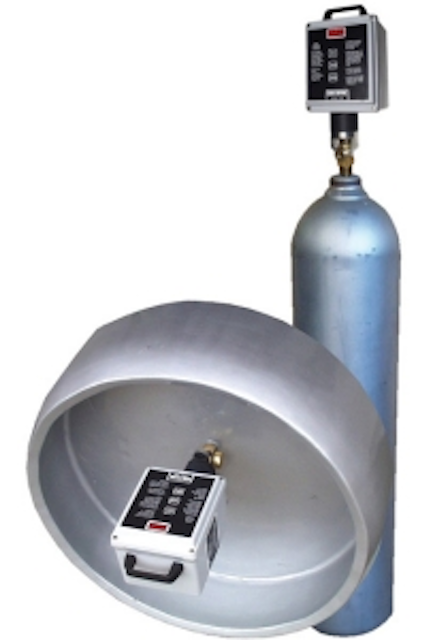 E/One Sewer Systems has added Protect Plus for duplex grinder pump stations to its Sentry alarm panel offerings. The alarm panels are UL-listed and include lockable, NEMA 4X-rated enclosures. From basic monitoring to advanced warning of pending service needs, the panels are customizable and designed for use with simplex and duplex Extreme Series grinder pump stations. The Protect Plus panel's dead front includes a membrane switch with LED indictors and an LCD message display. The option provides protection from low voltage (brownout), run dry and high system pressure situations.
Environment One Corp.
www.eone.com/sewer
---
Piercing tools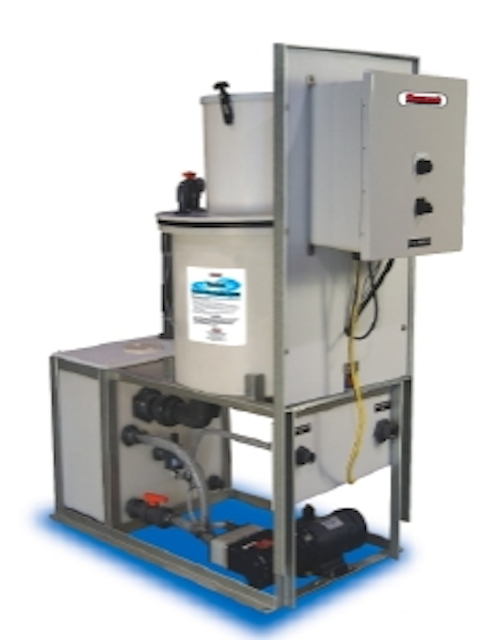 HammerHead Trenchless Equipment has released nine new piercing tool models suitable for installing utilities under existing landscapes and/or structures. These pneumatic-powered tools create a compact hole that allows contractors to install underground water lines under yards, buildings or streets with minimal disruption. Included in this broad product release are two new previously unavailable tool models, the 3.50" Catamount Mole and 3.50" Replaceable Head Mole, and seven models with the new Debris Free tailcone designed to eliminate introduction of debris into the tool body increasing overall production and tool life.
HammerHead Trenchless Equipment
www.hammerheadtrenchless.com
---
Portable velocity flow meter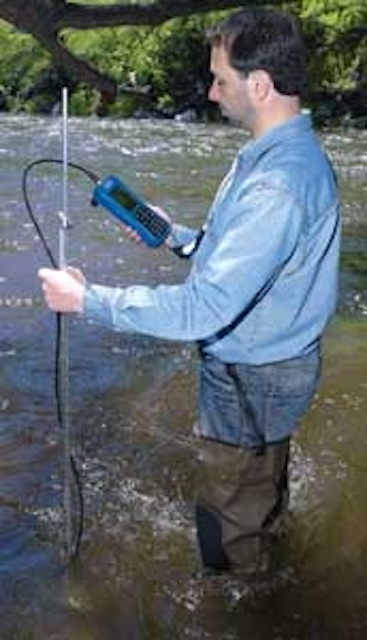 Hach's new FH950 Portable Velocity Flow Meter with electromagnetic sensor simplifies the velocity measurement process for stream discharge measurements, primary device calibration and sewer spot-check measurements. Step-by-step instructions guide the user through the flow profiling process, and with the ability to log velocity and entered depth information within the meter, field time is cut in half. Discharge calculations are available real-time and collected flow data is conveniently downloaded to a computer via the USB connection, eliminating post-site visit manual data transfer and calculations.
Hach Co. Flow Products and Services
www.hachflow.com
---
Instrument power supply
Halogen Valve offers an Instrument Power Supply with battery power that provides uninterrupted 24 vDC for standard monitoring equipment like the Jupiter and Satellite gas detection systems. The three stage battery charger, powered by 115/230 vAC at 50 to 60 hertz maintains the 12 vDC battery at peak performance levels. The power system is designed to maintain a full charge that will provide 24 vDC output during a loss of AC power for up to three days. Membrane panel status lights provide diagnostic information for various system configurations. Optional RS232 serial port and relay interface module provide a variety of output information possibilities.
Halogen Valve Systems
www.halogenvalve.com
---
Cyanide analysis methods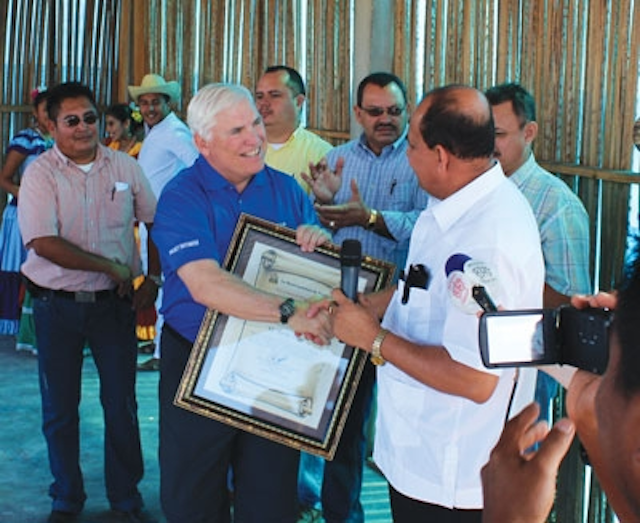 The USEPA Administrator has signed a Method Update Rule (MUR) approving new methods for analysis of NPDES wastewater samples. Six ASTM methods covering sampling, preservation and analysis of free, available and total cyanide are included in the MUR. USEPA approval of ASTM D 7511-09e2 allows labs to analyze samples for total cyanide without a preliminary 2-hour acid distillation step. OI Analytical's CNSolution 3100 Cyanide Analyzer uses in-line UV digestion to dissociate metal-cyanide complexes and measure total cyanide in minutes by ASTM D 7511-09e2.
OI Analytical
www.oico.com
More WaterWorld Current Issue Articles
More WaterWorld Archives Issue Articles