Sludge Processing
WesTech ExtremeDuty™ Sludge Mixers provide vigorous mixing of digester contents to prevent stratification and improve the anaerobic process.
Jun 2nd, 2012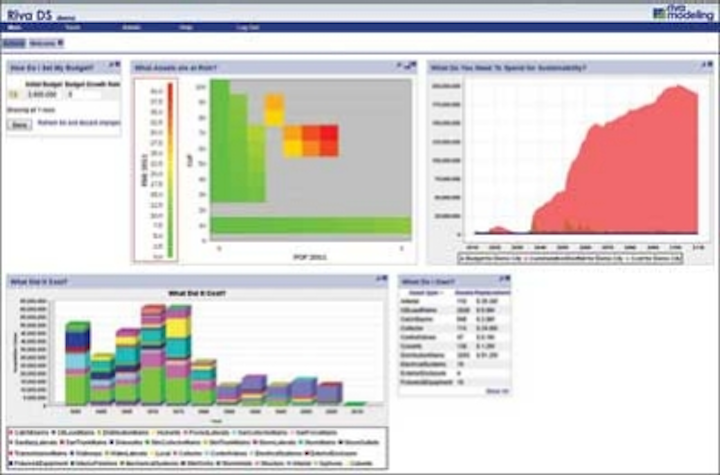 Sludge mixers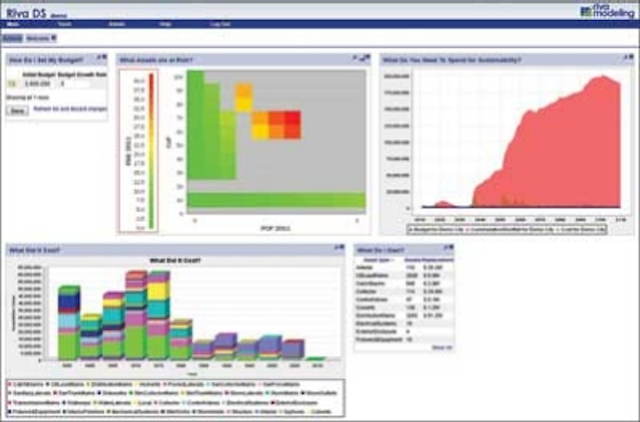 WesTech ExtremeDuty™ Sludge Mixers provide vigorous mixing of digester contents to prevent stratification and improve the anaerobic process. They speed gas production while reducing foaming and scum accumulation. The design was originally developed to reduce the high service cost of egg-shaped digester mixers. It has proven to be reliable and is now used in all WesTech digester mixing applications.
WesTech Inc.
www.westech-inc.com
---
Sludge screen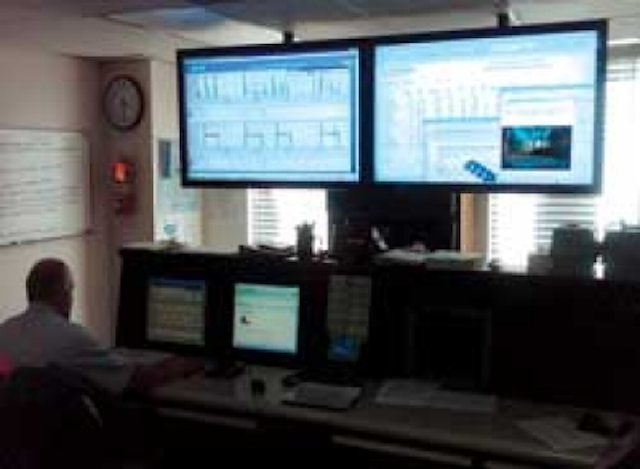 The Hydro-Sludge™ Screen from Hydro International is a horizontal inline pressurized device that screens coarse material from sludge and dewaters screened materials for landfill in one operation. The enclosed system reduces odor problems and has no washwater requirements. Sludge passes through the perforated stainless steel screen while material larger than 5 mm is captured and conveyed to the compaction zone. Coarse materials are compacted in the regulating cone, screenings are discharged into a suitable container. The screen is used either for pumped feed or on direct discharge from a septage truck.
Hydro International
www.hydro-international.biz
---
Screening system
Parkson has introduced the new Aqua Guard® UltraClean™ screening system, which offers a capture rate improvement of over 50% compared to earlier models. The new system is the result of an extensive research and development effort designed to improve screen performance and reduce maintenance of the brush. The new features will be available as modifications to existing screen systems through a relatively simple replacement operation. In a real-world test, Parkson engineers installed the new equipment on one Aqua Guard® screen, operating alongside a unit using the previous configuration at a working treatment plant. The side-by-side comparison revealed that the new equipment significantly improved capture rate efficiency and was easier to maintain than the original design.
Parkson Corp.
www.parkson.com
---
Sludge level probe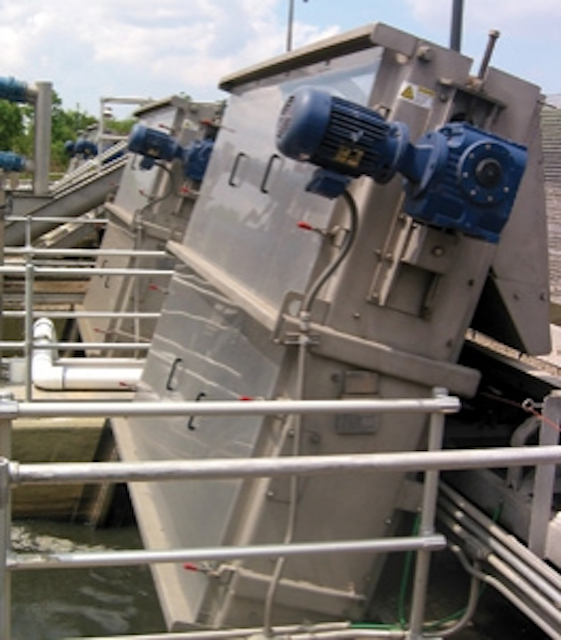 The Hach Sonatax level probe is designed for use in primary and secondary clarifiers, thickeners in wastewater treatment, raw water clarifiers, sludge settling basins in water treatment and special industrial applications. Continuous blanket level measurement can increase efficiency by providing early warning of solids wash-out that may result in costly permit violations or disrupt the plant process. Real-time blanket monitoring also provides a reduction in labor costs associated with time consuming manual spot checks. Savings can also be realized through lower power costs by controlling pumps for WAS/RAS lines with the blanket level instead of using a constant speed or time.
Hach Co.
www.hach.com
---
Mixers
New grid-powered wastewater mixers from SolarBee provide economical mixing in partial- and total-mix systems and activated sludge basins with available utility power. SolarBee GF (grid flotation) mixers cut equipment costs up to 45 percent compared to solar-powered models. Units can displace 30 to 50 horsepower of aeration runtime. Four GF models are available, providing a choice of single- or three-phase power and a choice of intake designs and mixing capacity.
SolarBee Inc.
www.solarbee.com
---
Thermal hydrolysis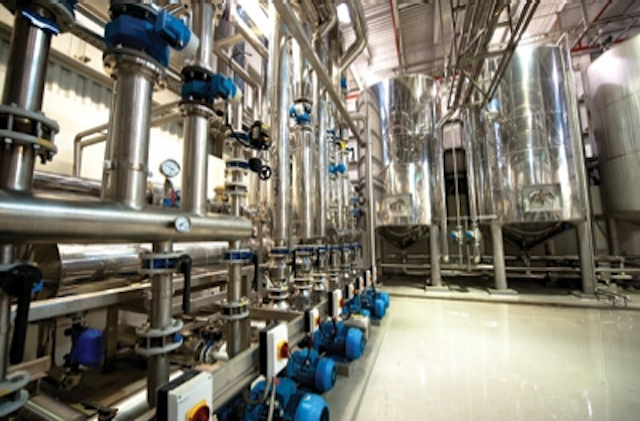 Kruger's Exelys™ is an innovative technology that represents the next generation of biosolids thermal hydrolysis. The systems, used within Kruger's DLD (Digestion-Lysis-Digestion) configuration, optimizes energy production and solids reduction. The DLD configuration is the combination of double digestion separated by Exelys. Sludge is fed to the first digester, where most of the easily degradable solids are converted to biogas. The sludge is then dewatered and fed to the continuous thermal hydrolysis system. The heat is recovered for steam generation and heating of the first digester. The hydrolysed sludge is then digested once again in the second digester, where all of the solids solubilised in the thermal hydrolysis stage are converted to biogas, ensuring an absolute maximum of the solids have been converted to biogas.
I. Kruger Inc.
www.krugerusa.com
---
Grinder system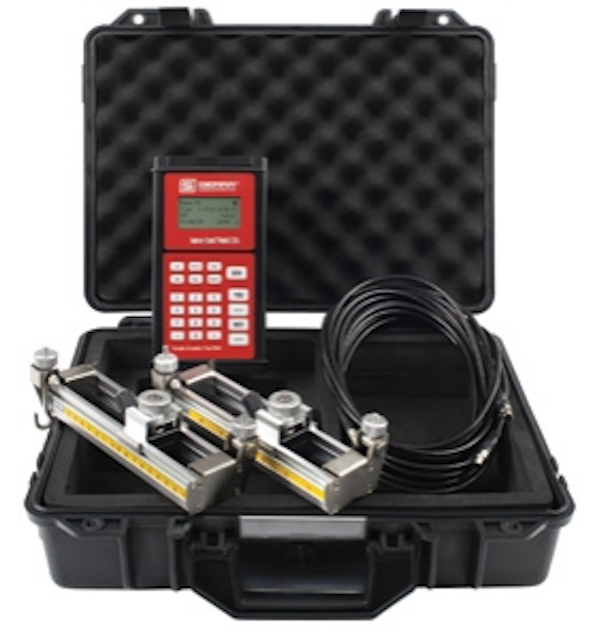 The new Moyno® Max-Flow Annihilator™ Grinder System is a custom engineered headworks debris handling system that protects downstream pumps, valves and process equipment in water treatment plants and their lift stations. The system can be used in place of bar rakes and screens as well as drum screen grinders for enhanced performance. The Max-Flow system contains two or more Annihilator grinders mounted side-by-side in a stainless steel retrieval frame in the headworks of a waste treatment system. They can be installed in an in-line, staggered or offset design to accommodate a variety of channel widths.
Moyno Inc.
www.moyno.com
---
Lime, sludge mixer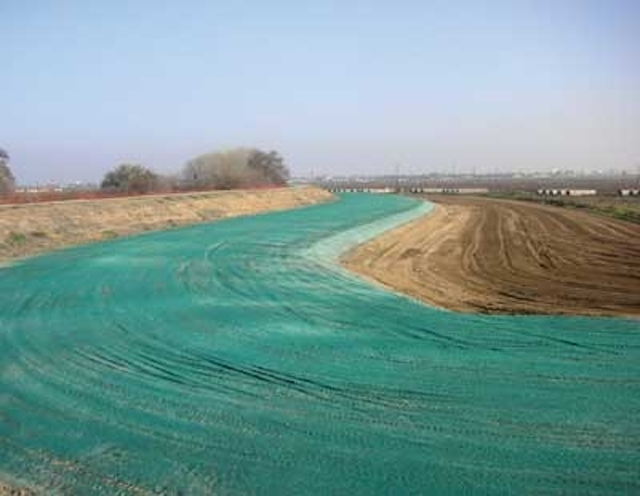 Sodimate's MBV paddle lime/sludge mixer is the smallest sludge mixer on the market. Its unique conception and efficiency comes from its orientable paddle blades that allow efficient mixing of the lime and dewatered sludge coming from dehydration systems. It is possible to combine the mixer with sludge conveyors, sludge pumps and lime feed systems for an effective sludge stabilization process (Class B). Its robust stainless steel construction makes it versatile for many harsh municipal applications. The MBV lime/sludge mixer comes in different sizes and can mix from 0.5 up to 15 tons/hr of dewatered sludge.
Sodimate, Inc.
www.sodimate-inc.com
---
Sludge conveyor monitoring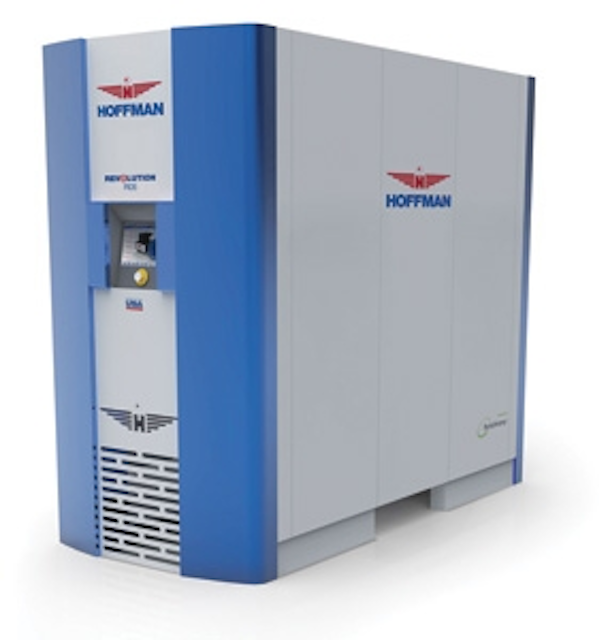 The Electro-Sensors SCP1000 shaft speed switch and 255 pulser disc system are designed to monitor the tail pulley of a sludge conveyor for slowdown due to belt slippage, belt breakage or overloading. Sludge can be damp or wet – adding significant weight to the conveyor belt leading to belt slippage or slowdown. Conveyor belts can break due to overload, wear and tear, or motor burnout. The shaft speed switch monitors the rotation of the non-driven tail pulley, receiving a digital pulse train from the magnetic pulser disc. It decodes this frequency signal to determine shaft speed and then compares this to the pre-adjusted set point. In the event of a fault condition such as belt slippage or product overload, the relay, pre-calibrated by the operator, can provide an alarm or equipment shutdown.
Electro-Sensors
www.electro-sensors.com
More WaterWorld Current Issue Articles
More WaterWorld Archives Issue Articles