New Products
HammerTek's Smart Elbow® for pneumatic and slurry conveying systems virtually eliminates elbow wear, product degradation, plugging, surging, cross-contamination, noise, and turbulence.
Jun 1st, 2012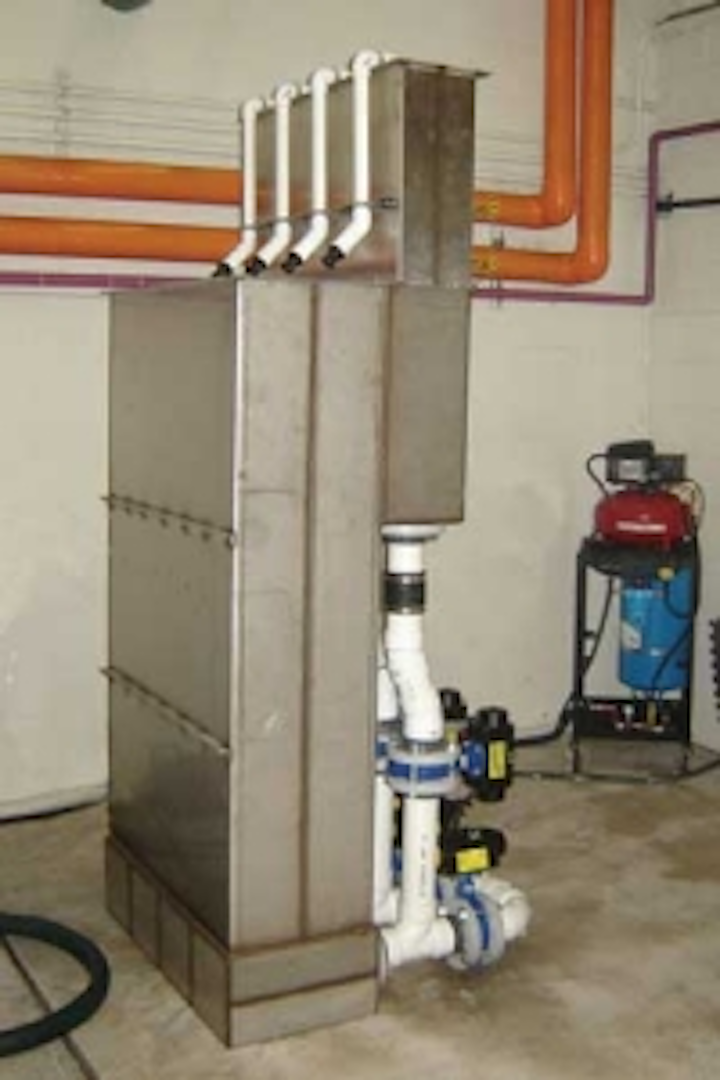 Pipe elbows
HammerTek's Smart Elbow® for pneumatic and slurry conveying systems virtually eliminates elbow wear, product degradation, plugging, surging, cross-contamination, noise, and turbulence. It is the only elbow on the market to convey by creating a true deflection zone. Other elbows cause material to change direction either by filling a pocket so that conveyed material impacts the filled pocket, or by the conveyed material impacting the elbow and pipe walls. This impact causes wear to the elbow and/or piping. Due to its design, the Smart Elbow changes direction by deflection, eliminating the impact zone – thereby eliminating elbow wear, friction, and product degradation.
HammerTek Corp.
www.hammertek.com
---
Diaphragm seal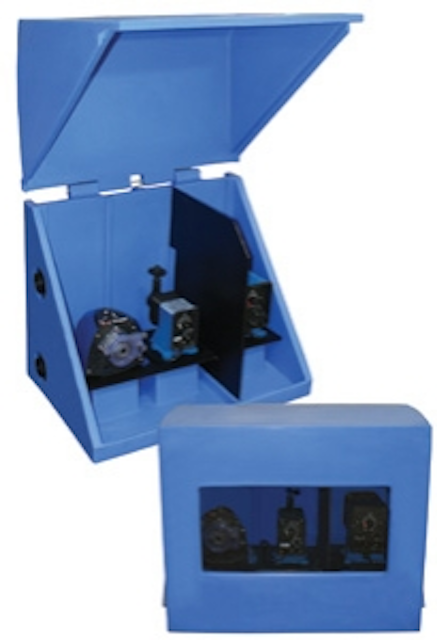 The Onyx model-K Diaphragm Seal has a specially designed high displacement diaphragm. Made from Teflon coated Viton, oversized convolutions enable it to operate several pressure instruments on one seal with minimum error. Wetted materials of construction include PVC, 316-stainless steel, and Kynar for resistance to a wide variety of chemicals. An optional clamp ring enables users to remove the top half of the assembly without loss of fill fluid. Ideal for pump protection or any application requiring local pressure indication and electric signaling to a remote SCADA system.
Onyx Valve
www.onyxvalve.com
---
Peracetic acid
Environmentally compatible Proxitane® WW-12 PAA microbiocide from Solvay Chemicals is being used for biological control research in the study of water and wastewater treatment. The company is collaborating with the EPA under a Cooperative Research and Development Agreement (CRADA) to gain practical information regarding peracetic acid's usefulness as a green alternative to chlorine-based water disinfectants to reduce disinfection byproducts.
Solvay Chemicals Inc.
www.solvaychemicals.com
---
Titration kit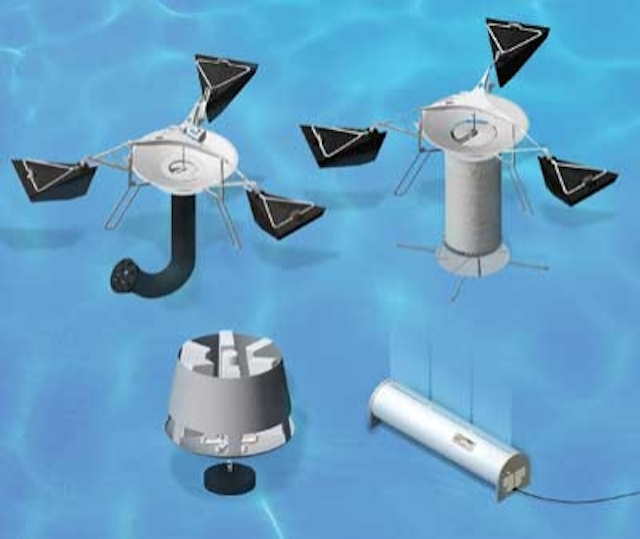 The Ultrameter III 9P Titration Kit from Myron L is a comprehensive water quality analysis tool that features one-touch measurements for conductivity, resistivity, TDS, ORP, free chlorine, pH and temperature. The 9P also features the ability to perform in-cell alkalinity and hardness conductometric titrations either as stand-alone measurements or as part of an LSI calculation.
Myron L Co.
www.myronl.com
---
Membrane products
QUA®, a developer of membrane products for water and wastewater treatment applications, has received ISO 9001:2008 Certification, attesting that its manufacturing facility conforms to this internationally recognized Quality Management System Standard for the manufacture, supply and after sales service of its membrane products. Earlier this year, QUA was awarded NSF/ANSI 61 Certification for the manufacture of its Q-SEP® range of Hollow Fiber Ultrafiltration (UF) Modules. The company's products are sold and serviced through a global network of qualified equipment manufacturers.
---
Static mixer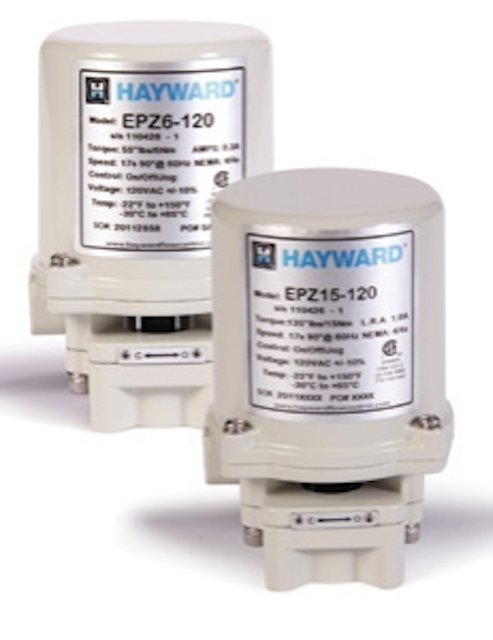 Westfall Manufacturing offers a variable flow static mixer for any fluid handling system that automatically adjusts to hold the head loss constant over 80% of the flow range. The Westfall Model 2900 Variable Flow Static mixer optimizes mixing and minimizes head loss by employing two in-line wafer type mixers, one fixed and one variable, which adjust incrementally to maintain constant head loss. Providing consistent mixing over a 20:1 turndown ratio, the mixer reduces overall system head loss at high flow rates and permits the use of smaller pumps. It is available in sizes from 3/8" to 120" I.D.
Westfall Manufacturing
www.westfallmfg.com
---
Non-contacting flow meter
The new DFM 5.0 Doppler Flow Meter from Greyline Instruments measures flow from outside a pipe. The clamp-on ultrasonic sensor mounts on any pipe ½" ID or larger. The meter is designed for "difficult" liquids like wastewater, sludge, slurries, abrasives or any liquid with bubbles or suspended solids. Calibration and start-up is simple with the built-in 5-button keypad. Standard features include a large, backlit display and totalizer, isolated 4-20 mA output and two control relays.
Greyline Instruments Inc.
www.greyline.com
---
Ceramic membrane filtration
The Ceramic Filtration Solutions group at SJE-Rhombus has introduced a new Engineered Filtration System (EFS) including ceramic flat sheet membranes, pre-assembled filtration components and fully automated controls. The compact frame mounted system provides quick connections from membrane towers to filtration components. The design is fully automated and includes the option for remote monitoring and can be used in applications including MBRs, tertiary treatment (such as wastewater polishing), pre-filtration to reverse osmosis (RO), ground water treatment, and many other filtration applications.
SJE-Rhombus
www.sjerhombus.com
---
Submersible pumps
KSB's KRT submersible pump line now features IE2-compliant high-efficiency motors up to 10 hp in four and six poles. The high-efficiency motors offer improved efficiency, reducing energy losses through several enhancements, including reduced heat losses in stator windings and rotor squirrel cage. They include an increased number of laminations by up to 25 percent per KW, plus optimized stator rating and voltage, which helps reduce magnetic reversal losses in the stator cores.
KSB Inc.
www.ksbusa.com
---
RO membranes
NanoH2O has released the newest additions to its QuantumFlux™ line of RO membranes – the Qfx SW 400 R and Qfx SW 400 SR. Both products feature 99.85% stabilized salt rejection and NSF Standard 61 Certification. In pilot tests, the new high-rejection membrane elements produced exceptional permeate quality, surpassing competitive membranes with the same flux. When used in combination with NanoH2O's highest flux Qfx SW 400 ES membrane, the new Qfx SW 400 SR and Qfx SW 400 R high-rejection membranes allow users to run at higher system flux without increasing feed pressure or fouling potential.
NanoH2O Inc.
www.nanoh2o.com
---
Pump control valves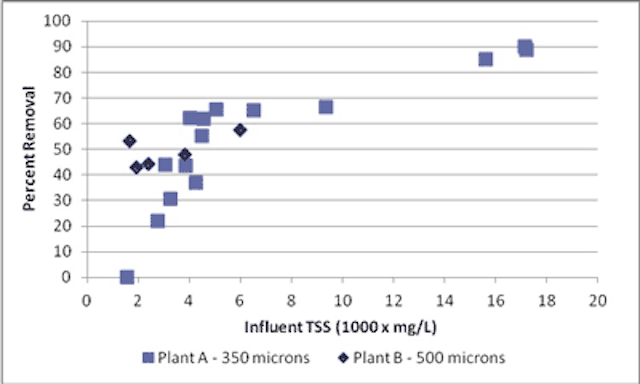 Rotork Fluid Systems offers a new actuator package designed for control of pump control valves. The system protects discharge pumps and piping systems from reverse flow and water hammer. The system has a specially designed hydraulic manifold, which eliminates control circuit piping and potential leak points. The manifold block includes speed controls for open, close, and emergency shutdown (ESD) as well as a hydraulic solenoid control valve with manual override. It also incorporates a manual hand pump with a local/remote operation selector and a hydraulic oil reservoir.
Rotork Controls Inc.
www.rotork.com
---
Odor, corrosion control

The Vortex Flow Insert from IPEX is designed to eliminate odorous emissions and minimize corrosion in vertical sewer drops. With no moving parts and requiring virtually no maintenance, the inserts have delivered significant cost savings in monthly chemical feed, air-phase treatment and maintenance costs. Their patented spiral flow design uses the wastewater's own flow energy to suppress the turbulence which releases noxious gases.
IPEX USA LLC
www.ipexamerica.com/vortexflow
More WaterWorld Current Issue Articles
More WaterWorld Archives Issue Articles