Product Showcase
Collection of new products of special interest to the municipal water and wastewater markets.
Oct 1st, 2012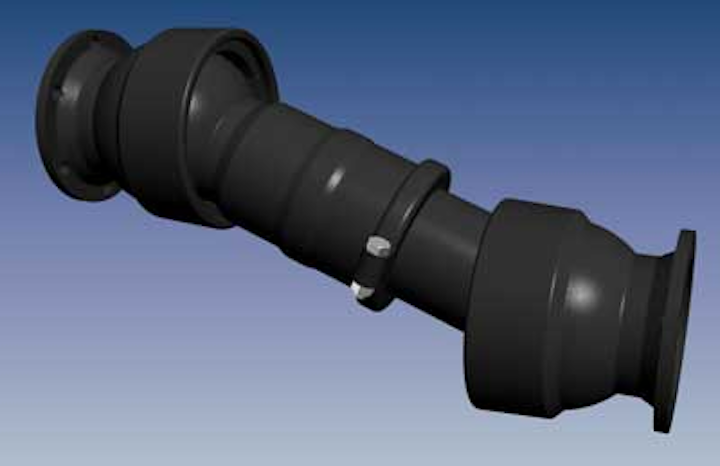 Expansion joints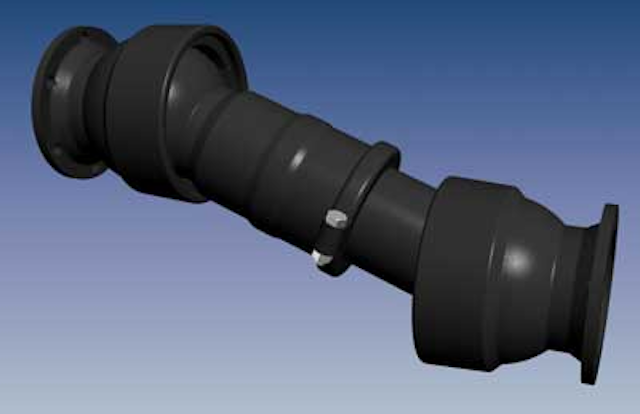 EBAA Iron has enhanced its Flex-Tend Flexible Expansion joint designs with two separate improvements. In the nominal pipe sizes 4" through 12" the company has incorporated a new socket design to replace their previous design for the socket connection of the ball joint. This new design is more compact and allows for a smaller outside diameter of the overall unit. The company has also modified the Expansion/Contraction travel presets of all sizes of the Flex-Tend from 75% / 25% to a more installer friendlier 50% / 50% factory preset. 50% of the total expansion capability will be reserved for expansion travel and the remaining 50% reserved for contraction travel.
EBAA Iron Inc.
www.ebaa.com
---
Water sampling bottles
Thermo Fisher Scientific has introduced a new range of Sterilin Water Sampling Bottles that better protect samples against contamination and other damage after collection. Designed for either chlorinated or non-chlorinated water sampling, the new bottles are available in square or rectangular designs that improve handling and traceability over standard containers. The over-cap design of the bottles reduces the risk of contamination as well as bottle-neck damage that can occur during transit. Tamper-evident seals also reduce the need for re-testing. The square bottles, available in 500mL and 1000mL volumes, have a lower profile than many other models, making them ideal for use in restricted-access areas. Rectangular bottles, available in 350mL and 500mL capacity, have a flatter style that is useful when storage space is limited.
Thermo Fisher Scientific
www.sterilin.co.uk
---
Access control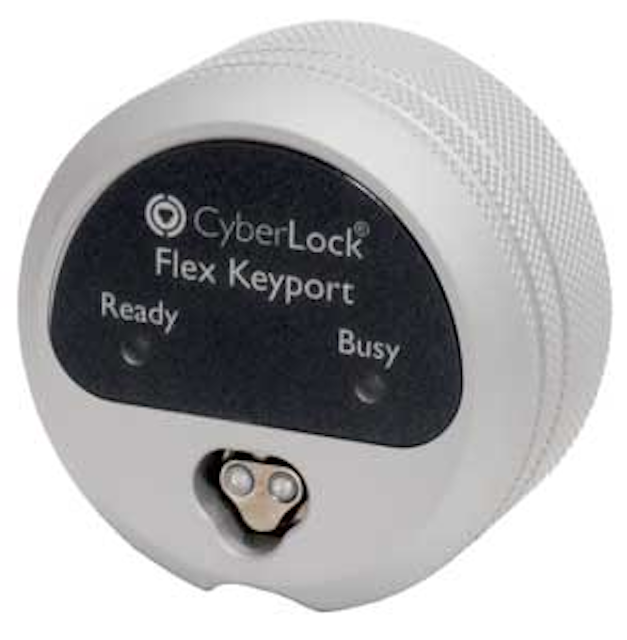 The new CyberLock Flex System Keyport from Videx is part of an access control system that brings all of the benefits of a wired access control solution to the key-centric CyberLock system. The multifunction module can serve as both a communication device and an input device. As a communicator, the Keyport downloads audit trail information from smart keys and reports access activity to the management software. It also serves as an input device for operating a wired door. Upon presentation of an authorized key, it will release any Flex System compatible electric strike, unlocking the lock.
Videx Inc.
www.videx.com
---
Turbidity sensor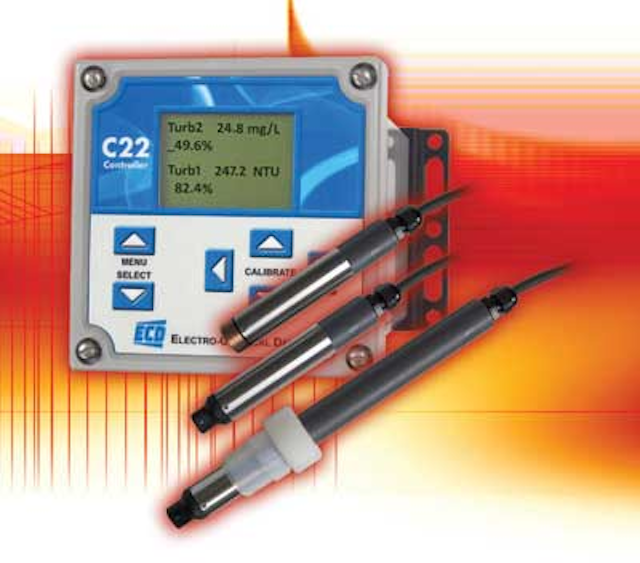 With advanced optical infrared (IR) sensing and intelligent electronics, the Triton® TR6 Turbidity Sensor from Electro Chemical Devices measures turbidity or suspended solids and can be combined with ECD's two-channel C22 Analyzer to monitor pH, ORP, DO, conductivity, pIon and more. The new sensor measures turbidity or suspended solids in four selectable dual ranges featuring pre-set low and high ranges from 0 to 4000 NTU. The sensor provides turbidity measurement in milligrams per liter, parts per million and percent solids to volume depending on the size, shape and composition of the suspended solids in the water. Turbidity measurements (NTU, FNU) are calibrated to the specific user application environment with standards such as Formazin, StablCal or SDVB beads.
Electro-Chemical Devices
www.ecdi.com
---
Filter underdrain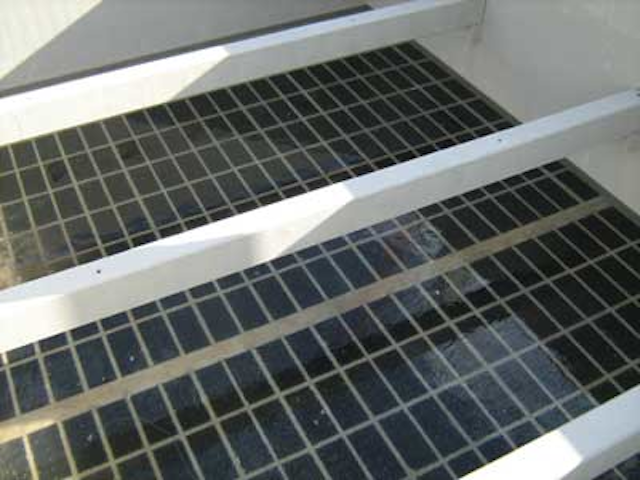 Severn Trent Services' Tetra LP Block dual-parallel lateral underdrain filter floors provide improved distribution of both backwash air and water to offer more efficient bed cleaning and lower operating costs. The system features the patented GroutGrip™ and the patent pending Anchor-Rite designs. The GroutGrip design increases resistance to uplift from the filter floor while Anchor-Rite securely fastens the block to the floor.
Severn Trent Services
www.severntrentservices.com
---
Lead-free valves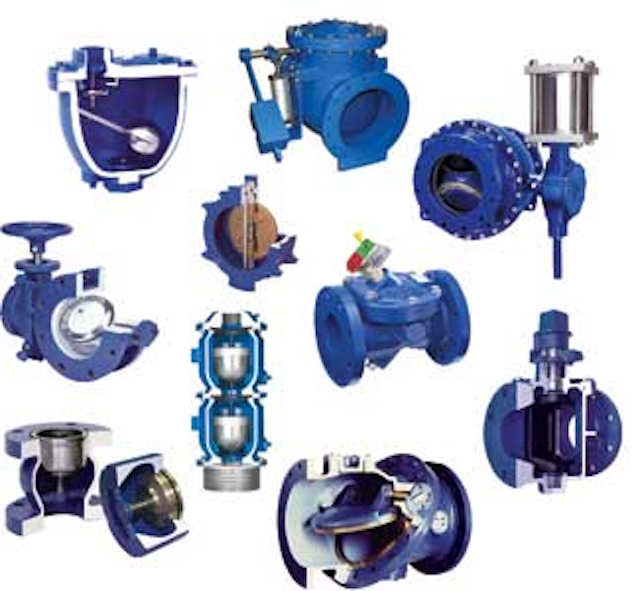 Val-Matic offers a complete valve line certified to NSF/ANSI 372 for Lead-Free Drinking Water Products, Materials and Components. The company is one of the first valve manufacturers in the industry to meet the lead-free certification required for many water systems. The company offers air valves, check valves, shut-off valves, VaultSafe® products, actuators and control systems for water/wastewater, power, industrial and HVAC applications.
Val-Matic Valve & Manufacturing Corp.
www.valmatic.com
---
Mixer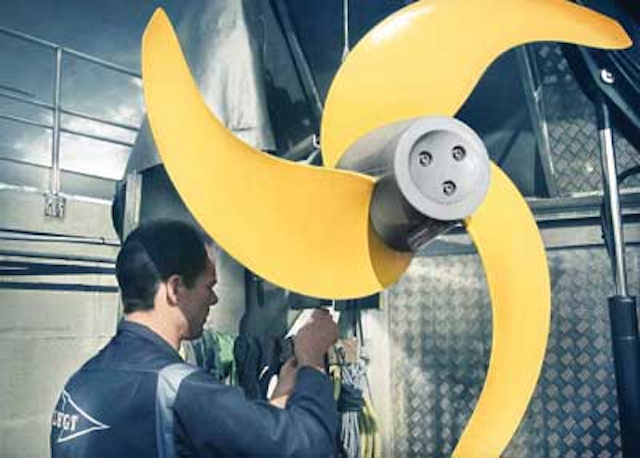 Xylem has launched a new midsize Flygt mixer for biological wastewater treatment applications that uses up to 50 percent less energy than compact mixers. The new Flygt 4530 is a submersible mixer featuring a high-efficiency propeller of 1.2 meters in diameter. Typical applications include mixing in activated sludge processes, sludge holding tanks and digesters. This new mixer has been developed for applications where a full-size, low-speed mixer is too large and yet there is space for something larger than a compact mixer. It is built on the same gear-driven unit as the Flygt 4400 series.
Flygt, a Xylem brand
www.flygtus.com
---
Pump, tank cart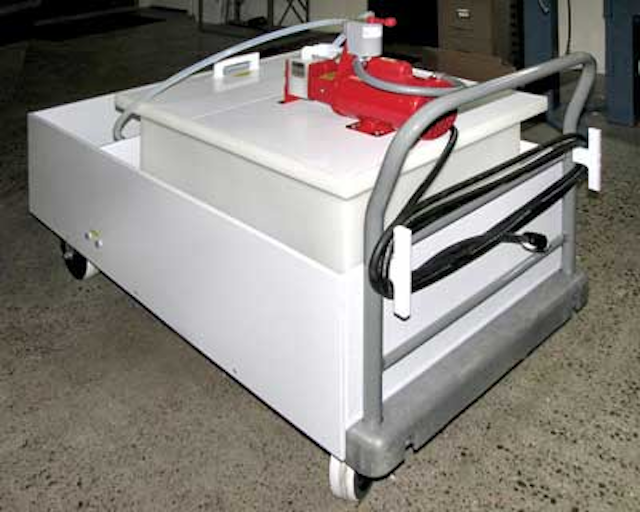 A new non-metallic, Mobile Pump/Tank Cart from Vanton transfers wastewater and caustic/acidic chemicals with no corrosion, and ultrapure fluids with no contamination. All fluid contact surfaces of the tank, base plate, and secondary containment chamber are of solid polypropylene, polyethylene, PVC or other inert thermoplastic, precluding chemical attack across the entire pH range. The pump, a Flex-I-Liner® model CC-PY12B, uses a rotor mounted on an eccentric shaft to push fluid trapped between a flexible elastomer liner and a solid thermoplastic body block at flows to 2 gpm, pressures to 25 psig and temperatures to 185°F. The self-priming design has no seals to leak or valves to clog and can run dry without damage.
Vanton Pump & Equipment Corp.
www.vanton.com
---
Check valve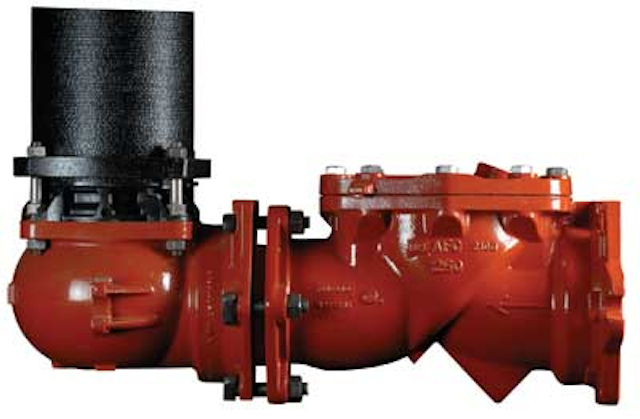 The 2100 Hydrant Security Check Valve from American Flow Control can be used to secure all makes and models of fire hydrants. The check valve is configured with MJ x Solid Gland ends. It connects easily to the MJ shoe of the fire hydrant and is fully restrained. The check valve is independent of the hydrant, so changing out the valve does not require changing out the hydrant. The valve is fusion-bonded epoxy coated, has a ductile iron body and bonnet, is rated 250 psig and has only one moving part.
American Flow Control
www.american-usa.com/flow control