Check Valve
Over 20 years of field operation, research, development and engineering enhancements have combined to make the Tideflex® TF-1 Check Valve a reliable check valve.
Apr 1st, 2012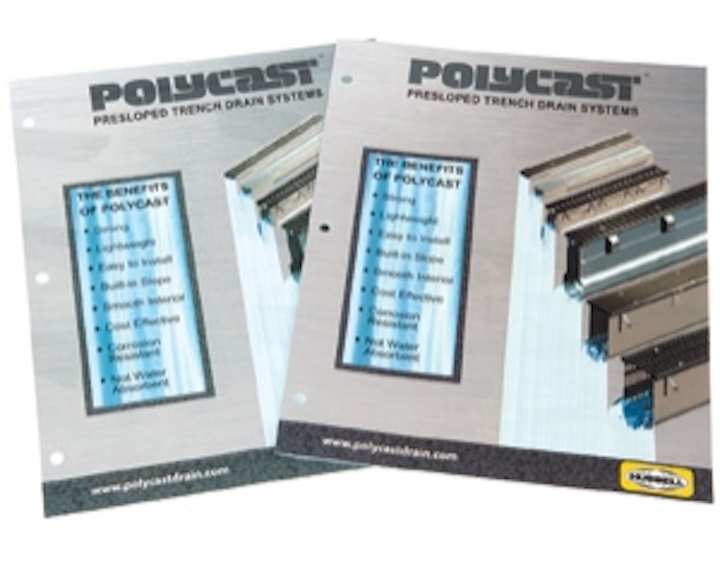 Over 20 years of field operation, research, development and engineering enhancements have combined to make the Tideflex® TF-1 Check Valve a reliable check valve. The bill is formed into a curve that returns to a closed position every time, achieving the tightest possible seal for backflow operations, particularly at low flow rates. The eccentric, flat-bottom design allows installation where the invert of the pipe is close to the floor. The stronger engineered spine provides long-term performance while handling water weight.
Tideflex® Technologies
www.tideflex.com
Lining system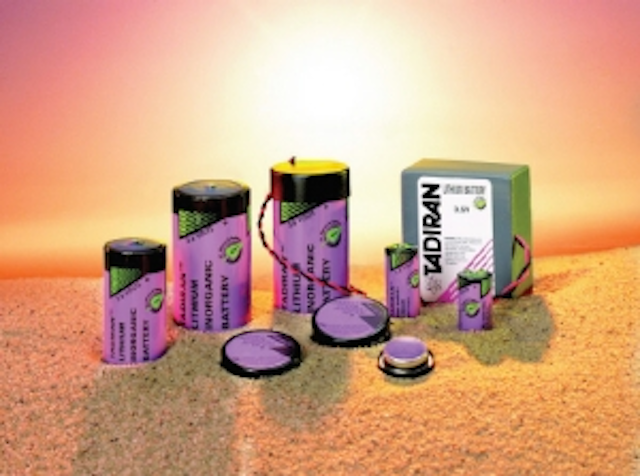 ARC S1HB from A.W. Chesterton has been widely used in wastewater treatment plants in odor control projects to protect the concrete in the "head space" above the immersion level where hydrogen sulfide gas develops, concentrates in dilute sulfuric acid and then condenses onto the exposed concrete leading to acid attack. Its high cured, cross link density and permeation resistant reinforcement design prevents condensing acids from contacting the alkaline concrete substrate. In addition, its high build edge retentive formulation allows for complete coverage over concrete surfaces providing a single coat build to a thickness of up to 150 mils (4mm) via airless spray application.
AW Chesterton Co.
www.chesterton.com
Restrained-joint PVC pipe

CertainTeed is expanding its Certa-Lok C900 restrained-joint PVC pipe product line to include an integral bell design option. The company is also adding a 14" diameter option to its line of Certa-Lok C905 RJ restrained-joint pipe to meet the growing industry demand for larger size water and sewer pipe system applications. Available in 4", 6" and 8" diameters, C900 RJIB (Restrained Joint Integral Bell) features the company's mechanical pipe joining system, which uses a combination of precision-machined grooves and a nylon spline to provide exceptional tensile strength in pulling or pushing operations.
CertainTeed Corp.
www.certa-lok.com
Plastic meter pit lids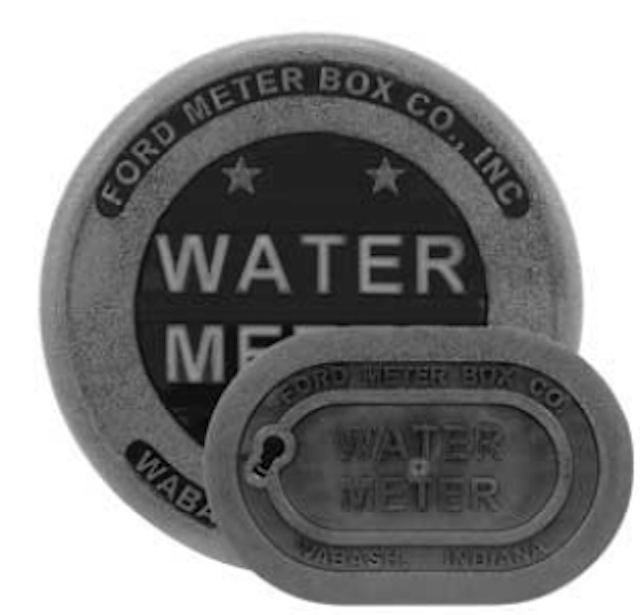 Ford Meter Box offers a variety of meter pit lids and options for electronic modules. The company's plastic locking lids are a choice for AMR systems, as they permit easy transmission of AMR signals. The plastic lid is available with an optional ERT bracket that allows the mounting of most transponders to the underside of the lid. The lids are slip resistant and are excellent for lawn applications, walkways or other non-vehicular traffic areas. Constructed of high strength polypropylene, which resists chemical attack and the weakening effect of ultraviolet light, the lids are durable and reliable.
Ford Meter Box Co.
www.fordmeterbox.com
Safety railings, gratings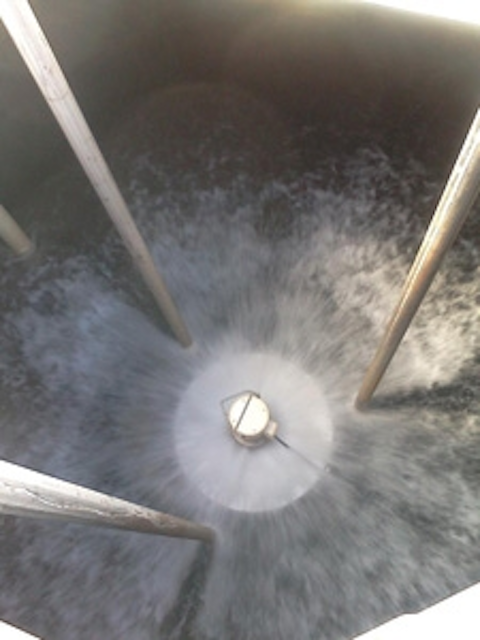 Kee Safety offers turnkey safety railings, walkway gratings and stairs for water and wastewater treatment facilities. Turnkey systems feature Kee Lite® railing components, which are constructed of high-grade Aluminum Silicon Magnesium Alloy for strength and corrosion resistance. Since the railing systems install without welding or drilling – only a hex tool and pipe cutters are needed – assembled costs can be reduced up to 50% or more compared to welded railings. Lightweight and designed to fit 1-inch to 2-inch Schedule 40 pipe sizes, Kee Lite features smooth contours and recessed set screws for an aesthetic appearance.
Kee Safety Inc.
http://keesafety.com/products/kee_lite
Media distribution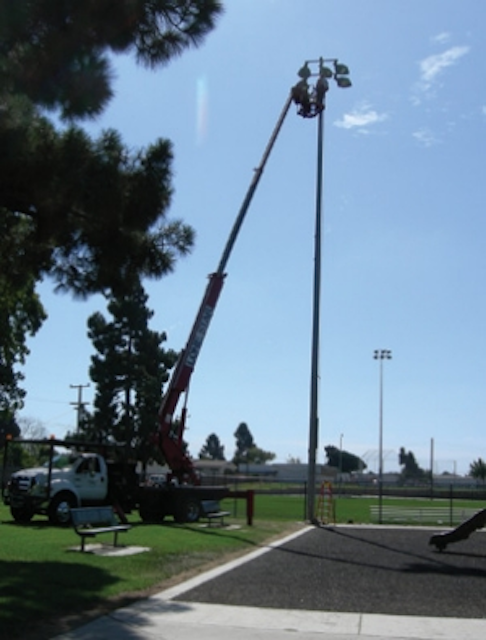 The Jet Hopper system from Flo Trend moves sand, aggregate, and anthracite to media beds using water as the motive force. Media can be spread out in the basin by simply moving the hopper's discharge hose. The system eliminates the manpower requirements of manually dumping and spreading media. The hopper pictured holds one super sack of media. Other size Jet Hoppers are available upon request.
Flo Trend Systems Inc.
www.flotrend.com
Water quality monitoring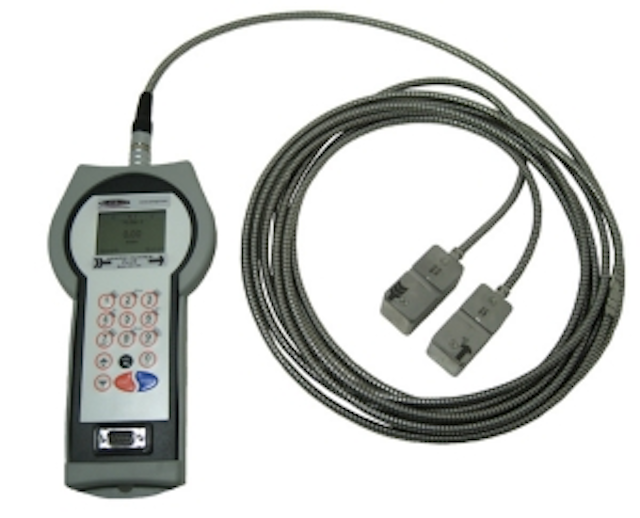 YSI has launched its new digital based IQ Sensor Net 2020 XT. The multiparameter system features a modular design for the measurement of DO, pH, ORP, turbidity, conductivity, TSS, NH4+, NO3-, COD, BOD, TOC, SAC and temperature. Up to 20 sensors can be connected on one system with the ability to extend the network with up to three additional modules. The ability to add modules allows the monitoring system to expand as the utility grows. Simple plug and play connections provide an easy method to replace, or add, sensors. Each digital sensor is capable of storing calibration data and being used along various length cables along the network. Additionally, up to 48 output channels (mA, relays) per instrument is possible.
YSI Inc.
www.ysi.com
Pressure gauges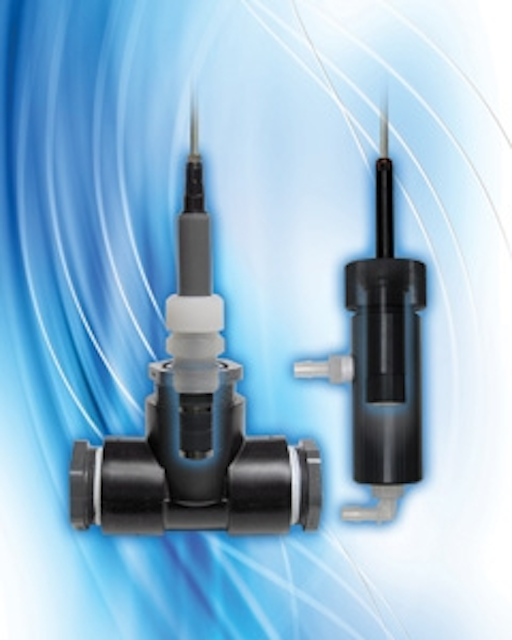 In 1852, the burgeoning use of steam power led Edward Ashcroft to produce his first revolutionary "Bourdon tube" pressure gauge. With the growing need for more accurate and reliable instrumentation, Ashcroft® gauges soon became a staple on board steam ships, railroad locomotives and in industries throughout North America. 160 years later, Ashcroft Inc. produces a complete line of state-of-the-art electronic and modern mechanical instruments under the Ashcroft®, Heise®, Weksler® and Willy® brands. An international network of manufacturing, assembly and distribution operations have extended the availability of Ashcroft products to nearly every corner of the globe.
Ashcroft Inc.
www.ashcroftinc.com
Electric motors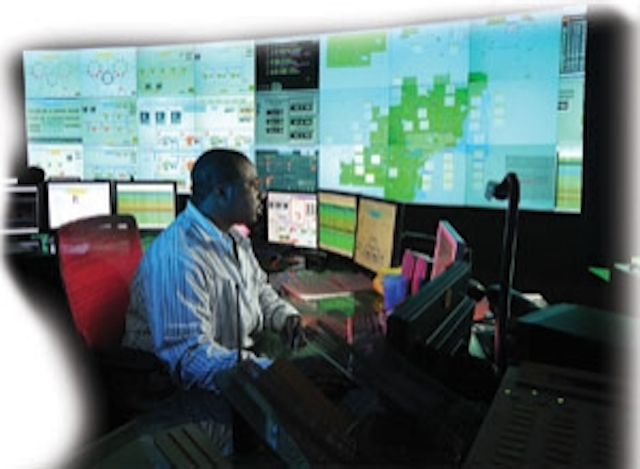 Baldor Electric has added 98 new ratings to the Baldor•Reliance® Super-E motors with Internal AEGIS Bearing Protection Ring. Originally launched in 2010, this product line provides end-users with off-the-shelf availability of motors equipped with a pre-installed shaft ground. The additional 98 ratings expands the existing 4 pole line of TEFC & ODP designs through 100 HP and adds 2 and 6 pole models as well. Additionally, 575V TEFC motors were added, 1 to 50 HP, as well as TEFC & ODP close-coupled pump motors. While most shaft ground applications use a shaft ground on the outside of the motor, the Baldor•Reliance Super-E has the grounding ring factory installed internally on the motor.
Baldor Electric Co., a member of the ABB Group
www.baldor.com
More WaterWorld Current Issue Articles
More WaterWorld Archives Issue Articles