Wastewater Treatment
The Webitat modules from Entex use BioWeb™ fixed-film media and act as high-rate reactors.
Apr 1st, 2012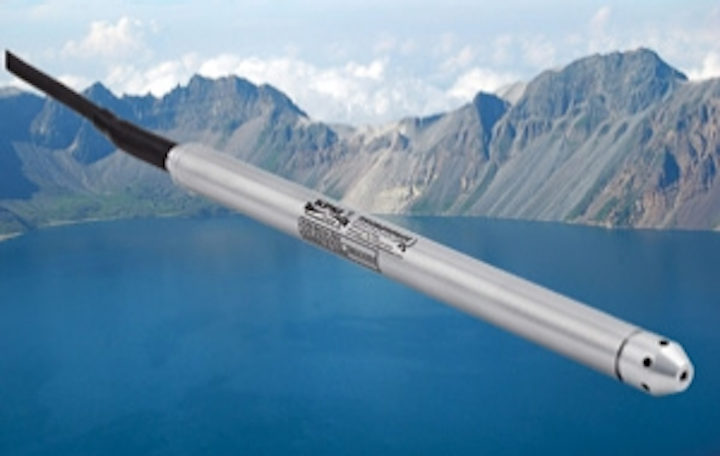 Lagoon reators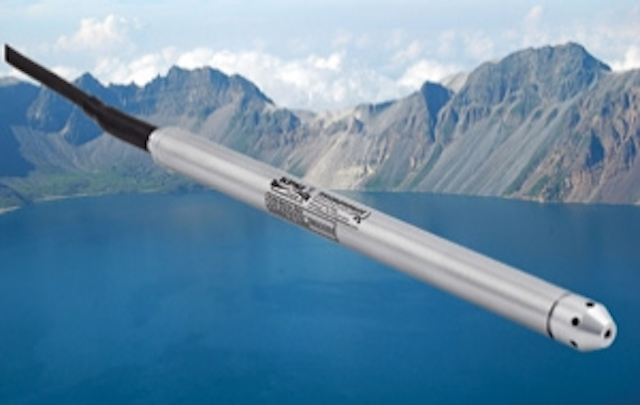 The Webitat modules from Entex use BioWeb™ fixed-film media and act as high-rate reactors. These reactors enhance mixing and substrate distribution, while adding aeration and fixed biomass to an otherwise limited lagoon environment. The systems have achieved nitrification of less than 1 mg/L at lagoon temperatures below 33°F. Additional pilot results have confirmed improved effluent results. The company has been awarded three major lagoon projects in Wisconsin, Michigan, and Washington State.
Entex Technologies Inc.
www.entexinc.com
UV Disinfection
Xylem, the global water solutions business that recently spun off from ITT Corp., has introduced the WEDECO TAK 55 Smart™ ultraviolet (UV) light irradiation system. It comes fully preassembled and allows for easy fit into existing or new-build wastewater treatment schemes handling flow rates up to 2.5 mgd. Multiple open channel designs — concrete, stainless steel or marine grade HDPE — allow clients to select the solution that best suits their site conditions. The system's single enclosure can be installed adjacent to the channel and contains all electronic components for safe access in all weather conditions. Variable power output options add to those cost savings with no impact on performance.
WEDECO, a Xylem brand
www.wedeco.com
Aerator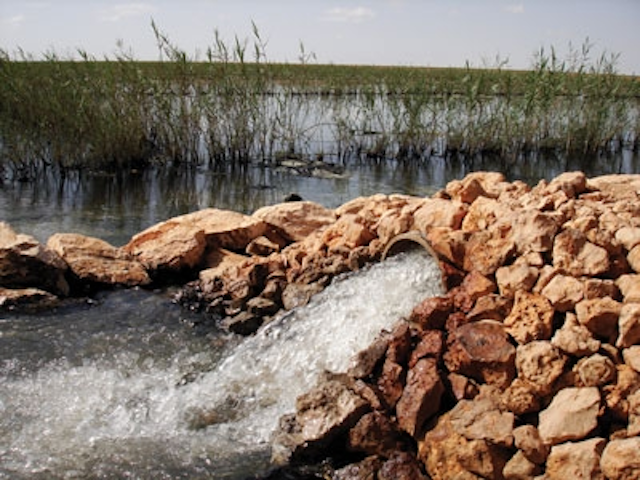 A new aerator, designed to provide maximum aeration while using only a fraction of the energy required by other models, has been introduced by Airmaster Aerator. The patented new aerator the Turbo X-Treme is a floating/surface aerator that is powered by a 25 hp motor. It incorporates a "turbo" blower to achieve high-capacity water movement with maximum aeration and mixing incorporated in a discharge manifold. Due to its efficient design and operation, the aerator has replaced other aerators requiring up to three times the horsepower, resulting in substantial energy savings. It is suited for use in a wide variety of applications, including municipal, industrial, agricultural and disaster recovery.
Airmaster Aerator Inc.
www.airmasteraerator.com
Ammonium sensors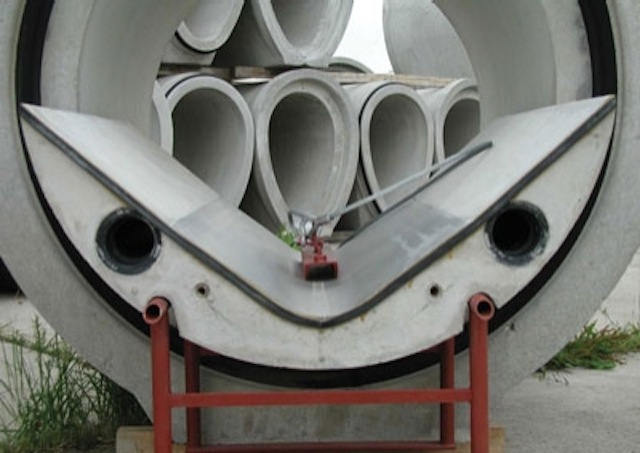 The new MVS10 and MVS17 Ammonium pIon Sensors from Electro-Chemical Devices provide a stable in-line measurement platform. The pIon electrode cartridges measure the activity of "free" ammonium ions in solution in concentrations from 0.1 to 14,000 ppm over a pH range from 2-8 pH (2-10.5 pH with pH compensation). The sensors feature industry-leading temperature and pressure specifications, operating over a temperature range of 0º to 40º C (32º to 104º F) and at a pressure range of 0-50 psig (0-3.5 bar). They use easily replaceable electrode cartridges for measurement flexibility and lower operating costs.
Electro-Chemical Devices
www.ecdi.com
BNR system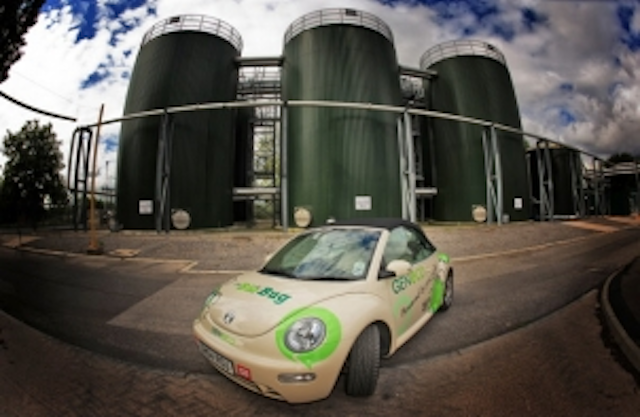 Ovivo offers a biological nutrient removal (BNR) membrane bioreactor (MBR) system operated in conjunction with a pre-thickened aerobic digester using a Kubota flat plat membrane solids handling process that can be sheltered from nutrients, specifically nitrogen and phosphorus in recycle streams. The P.A.D.®-K process uses the Kubota membrane units to pre-thicken waste activated sludge and offers distinct advantages such as creating reuse quality permeate, achieving thickening up to 4% solids without polymers, elimination of decanting, reduced footprint, constant feed operation, stabilization of sludge to Class B levels, and custom automation.
Ovivo
www.ovivowater.com
Sludge pump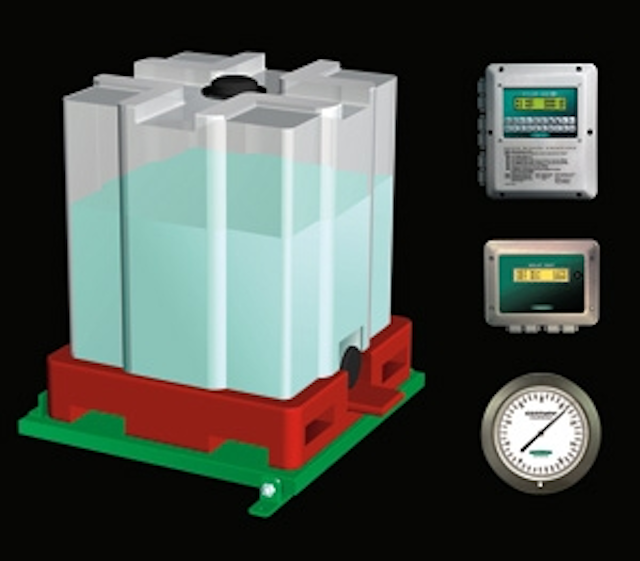 Bredel's SPX100D hose pump is suited for challenging sludge applications. Using no valves, seals or rotors in the product stream, the pump can run dry and handle high grit or air entrained sludge. Offering flows up to 400 gpm, it is suited for scum, thickener underflow, belt press or centrifuge feed. With a self-loading design, hose replacement is quickly achieved where the pump sits. The SPX100D also provides easy access to shims and shoes, and the shaft design ensures fail-safe operations. Discharge pressure reaches up to 232 psi and operating speeds reach up to 30 rpm for continuous use and up to 38 rpm for intermittent use.
Bredel Hose Pumps
www.wmpg.com
Peracetic acid
Environmentally compatible Proxitane® WW-12 Peracetic Acid (PAA) microbiocide from Solvay Chemicals is used for biological control in municipal wastewaters. This EPA-registered wastewater disinfectant is an alternative to halogenated disinfectants such as chlorine-based chemicals, and can have an immediate positive synergistic effect on an existing UV disinfection system by simply adding it into the wastewater. Compared to dosage requirements for industrial grade NaOCl, the product is applied at a similar rate, does not require a dechlorination step, nor does it form chlorinated byproducts.
Solvay Chemicals Inc.
www.solvaychemicals.us
UV wastewater disinfection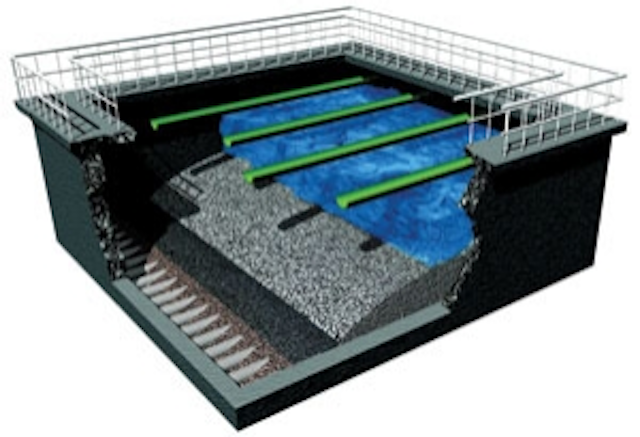 Calgon Carbon's Ultraviolet (UV) Technologies Division has received conditional acceptance of its C3500 (now the C3500D), a wastewater disinfection system that uses ultraviolet light, from the California Department of Public Health (CDPH). The conditional acceptance permits the sale of the company's UV equipment into states where the majority of water reuse activity is expected to occur. The C3500D uses calibrated germicidal UV sensors to monitor the performance of the system and control the power output to the UV lamps.
Calgon Carbon Corp.
www.calgoncarbon.com
Vertical screen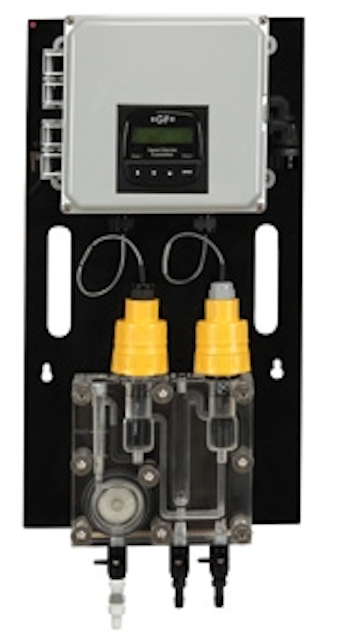 JWC Environmental developed the vertical Auger Monster® screening system to fit inside cramped pump stations and provide complete pump protection. The Model AGV screens, cleans and conveys rags and debris straight up and out of the sewer system. The vertical screen is attached to the wall of the pump station next to the inlet pipeline. They are custom built for each site and can screen up to 1 mgd.
JWC Environmental
www.jwce.com
BNR system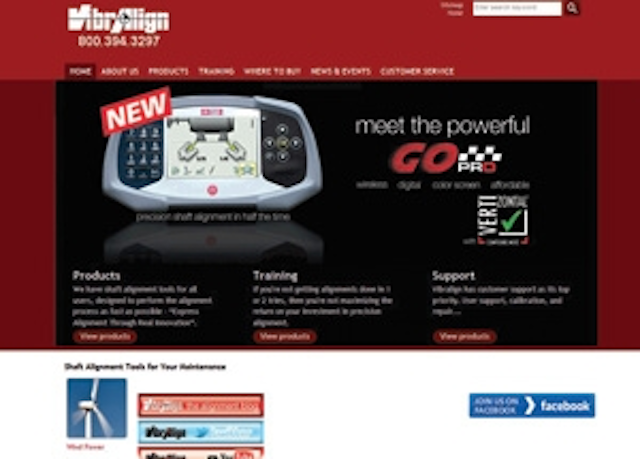 The Schreiber Continuously Sequencing Reactor, or CSR, is a Biological Nutrient Removal (BNR) system contained in a single basin. It sequences through the three process phases required for BNR – oxic, anoxic and anaerobic – in one basin. The three phases do not occur at the same time in the basin, they occur sequentially – one after the other, repetitively, over time. This "phase sequence-ability" lies in the systems design for complete separation of aeration and mixing.
Schreiber LLC
www.schreiberwater.com
Mixers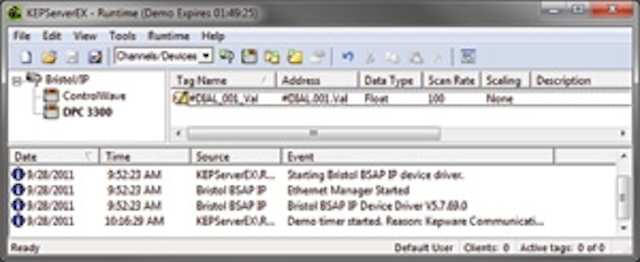 The SUMA Giantmix FT long axis mixer is designed for co-digestion of organic waste at wastewater treatment plants and for other feeds for anaerobic digesters. Designed to deal with solids content up to 12% TS, fibers and rags cannot accumulate on the propeller blade edges because of the company's unique blade scraper. Vibration from imbalances are prevented. The 3-blade propeller is supported by double tapered roller bearing in a unique drive head assembly; protecting against vibrations and insuring the highest mixing efficiency and reliability.
SUMA America Inc.
www.gosuma.com
Sludge dewatering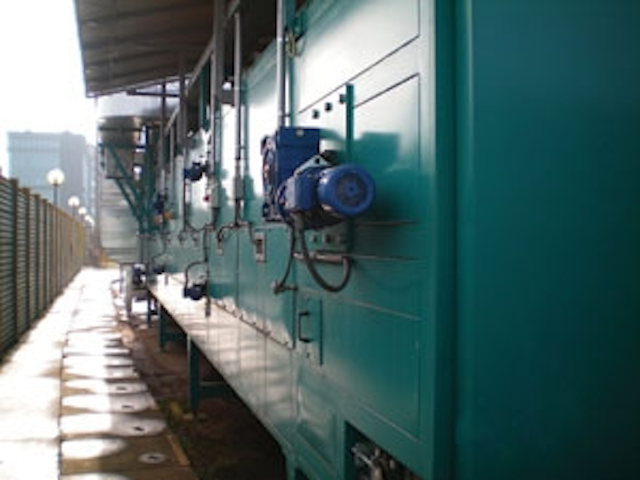 The Dehydrist™ Twist is a sludge dewatering process from Degremont, employing the Bucher Unipektin hydraulic piston press technology. The versatile process accepts both drinking water as well as wastewater sludge and has been successfully used in over 2,000 systems worldwide. The automated process consists of a rotating cylinder and moving piston that continuously squeezes the sludge, allowing the water to pass through flexible drainage elements. Once the sludge enters the cylinder, it is continuously rotated and squeezed by the piston, thereby reaching the limit of mechanical dewatering.
Infilco Degremont Inc.
www.degremont-technologies.com
Wastewater mixers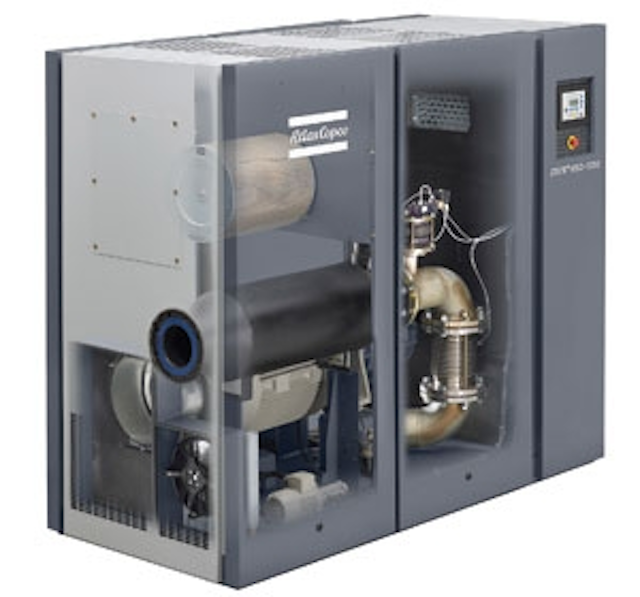 New grid-powered wastewater mixers from SolarBee provide economical mixing in partial- and total-mix systems and activated sludge basins where utility power is available. SolarBee GF (grid flotation) mixers cut equipment costs up to 45 percent compared to solar-powered models. Units can displace 30 to 50 horsepower of aeration runtime. Four GF models are available, providing a choice of single- or three-phase power and a choice of intake designs and mixing capacity.
SolarBee Inc.
www.solarbee.com
Inclined screw press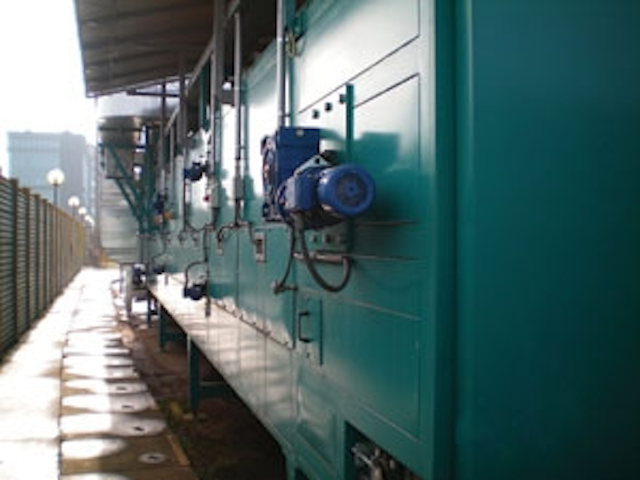 The Huber RoS3Q Inclined Screw Press is designed for dewatering municipal and industrial sludge and biosolids. With its slow rotating auger the press can handle the toughest sludge. The system offers fully automatic operation, and can quietly run unattended 24 hours a day, seven days a week.
Huber Technology
http://huberforum.net/waterworld
Impeller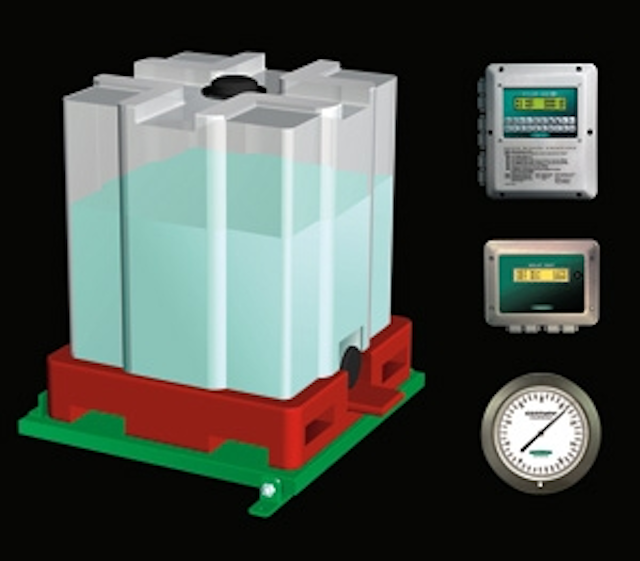 SPX Flow Technology offers the Lightnin Brand Clean Edge Impeller for use in Municipal and Industrial treatment services. Specifically designed for services where a ragless impeller is either specified or required, the impeller remains free of fibrous debris while delivering performance equal to a hydrofoil impeller. Traditional hydrofoil style impellers tend to bind up with fibrous materials that accumulate until the blades, shaft and/or mixer drive require repair or replacement. This new impeller provides a solution to this problem.
SPX Flow Technology
www.spx.com
Tertiary filtration
Orival provides a wide array of filtration equipment to prepare WWTP effluent for reuse. Whether landscape irrigation, cooling tower make-up or aquifer recharge, the company's filters meet the required water quality standards for suspended solids. The company has single filters capable of handling flow rates from 12 gpm to 12,000 gpm and filtration degrees down to 5 micron. Carbon and stainless steel units are kept in stock, while other materials of construction can be available in just a few weeks.
Orival Inc.
www.orival.com
Stormwater treatment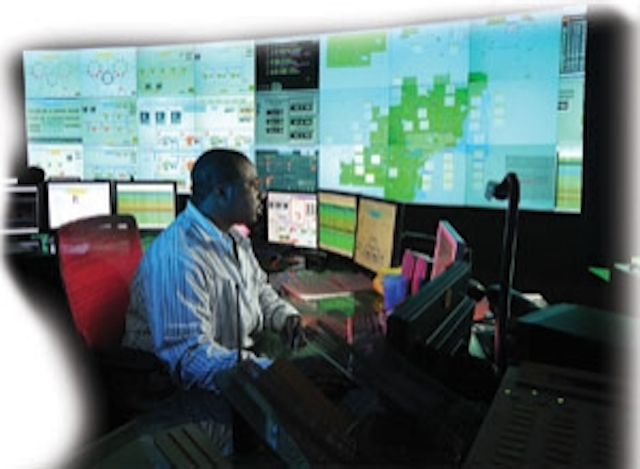 The Stormblox™ system from Ovivo was developed to manage short-term peak flow events in submerged membrane bioreactor plants while meeting the most stringent permit limits. This technology does not require air scouring of any kind, significantly reducing energy usage and carbon footprint. With this system, fine screening is followed by ultrafiltration for removal of total suspended solids, pathogens and turbidity. Filtrate is subsequently passed through activated carbon for the removal of BOD, and then zeolite media for removal of ammonia.
Ovivo
ovivowater.com
Tank covers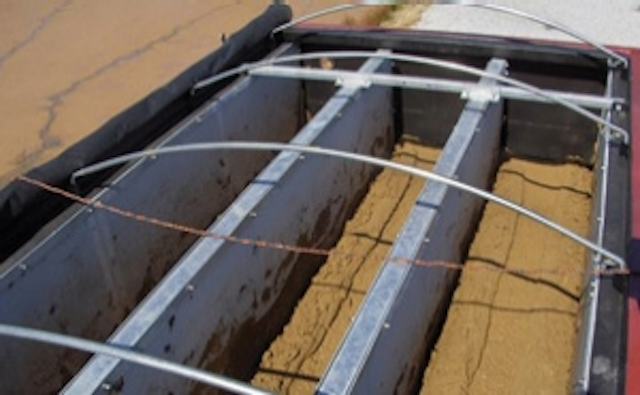 Defender™ Tank Covers from Environetics are custom manufactured from industrial grade materials to fit the profile of new or existing wastewater treatment tanks. Odorous gas emissions from wastewater treatment facilities generate complaints from local residents and are subject to the Clean Air Act Amendments of 1990. Defender™ odor control covers contain volatile organic compounds at their source. Low profile structurally supported covers minimize emission treatment volume to reduce the cost of air filtration equipment.
Environetics Inc.
www.environeticsinc.com
Disc filters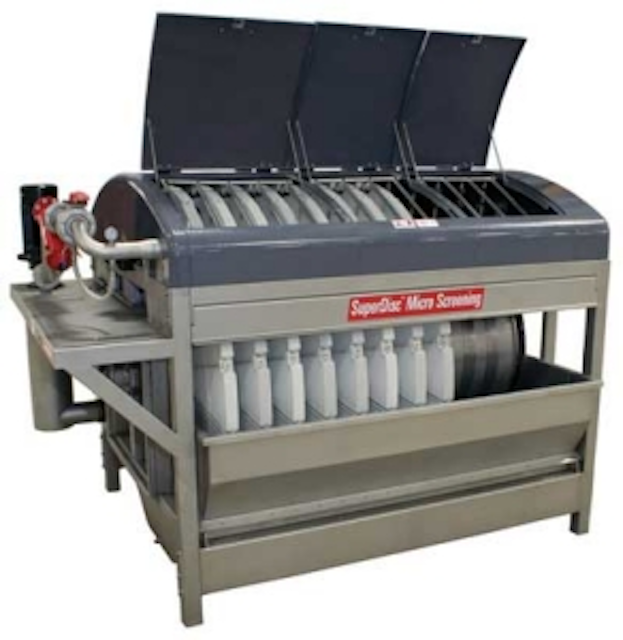 The SuperDisc™ Disc Filter from WesTech Engineering provides an innovative solution for effluent polishing of wastewater, phosphorus removal, water reuse, process water filtration, and cooling water filtration, among many other applications. Consisting of multiple rotating filter discs, the filter system uses long-lasting plastic membranes with a nominal pore size down to 10 microns.
WesTech Engineering, Inc.
www.westech-inc.com
Sludge conveyor monitoring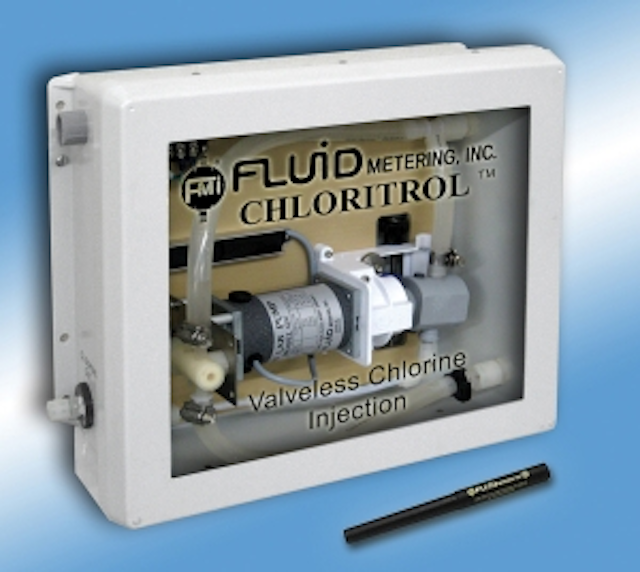 The Electro-Sensors SCP1000 shaft speed switch and 255 pulser disc system are designed to monitor the tail pulley of a sludge conveyor for slowdown due to belt slippage, belt breakage or overloading. Sludge can be damp or wet – adding significant weight to the conveyor belt leading to belt slippage or slowdown. Conveyor belts can break due to overload, wear and tear, or motor burnout.
Electro-Sensors
www.electro-sensors.com
More WaterWorld Current Issue Articles
More WaterWorld Archives Issue Articles