Thermoplastic Pumps Handle Caustic, Acidic Chemicals In Spill Containment System
Missouri American Water Company is the largest water utility in Missouri.
Apr 1st, 2012
Missouri American Water Company is the largest water utility in Missouri. A wholly owned subsidiary of American Water, Missouri American serves approximately 1.5 million people in more than 100 communities throughout the state. The company's St. Louis County Central Plant, a surface water treatment facility located on the Missouri River in Chesterfield, MO, is capable of producing 217 mgd of treated water and distributing it to St. Louis County and the surrounding area through a network of over 4,200 miles of water mains.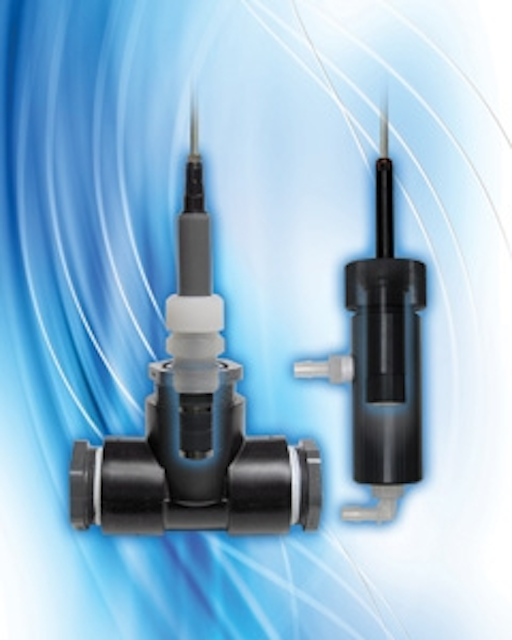 In 1993, the treatment facility was expanded to meet the needs of the growing community it serves. Part of the expansion involved construction of a specially designed building to contain the bulk chemical tanks that store water treatment chemicals, and serve as an emergency spill control area.
"Because the chemicals used in the treatment process are corrosive in their concentrated form, we needed a system of reliable pumps that could quickly and easily transfer them to tankers or totes for disposal or recovery in the event of a catastrophic spill," said Dennis P. Eagan, Production Supervisor. "Two non-corrosive Vanton Sump-Gard® thermoplastic vertical centrifugal pumps were installed and have performed reliably for the past 17 years."
The two pumps, Sump-Gard Model SGC-V300, are mounted to a common base plate. They can transfer up to 50 gallons per minute at heads to 19 feet and temperatures to 275°F. They are 41 inches long and powered by a 1 hp, 1750 rpm electric motor.
In addition to fluoride, the plastic pumps can handle ferric sulfate, liquid ammonia and synthetic organic polymer and other caustic and acidic water treatment chemicals, which are stored in bulk tanks for transfer to the water treatment process. Ferric sulfate serves as a coagulant to remove fine particles suspended in the untreated water. Ammonia is used for pH control and to enhance the ability of chlorine to destroy disease-producing organisms. Ammonia can also be used to regenerate ion exchange resins. The synthetic organic polymer stabilizes the residual chlorine and serves as a flocculant to remove toxic metals such as copper and lead.
"One of the primary reasons why thermoplastic pumps were selected was their ability to handle corrosive fluids over a broad pH range," Eagan said. "While fluoride is only mildly alkaline, with a pH of approximately 8, liquid ammonia is highly alkaline with a pH of 11-12. Ferric chloride, on the other hand, is very acidic with a pH of 2-3 depending on its concentration."
Because the chemicals are toxic and corrosive in their concentrated form, they need to be quickly and reliably transferred to secure containers in the event of a catastrophic spill. The possibility of pump failure due to corrosion after repeated exposure to these fluids could not be tolerated.
The thermoplastic pumps are engineered to handle corrosive, abrasive, hazardous and toxic process fluids and plant effluents. Their construction assures that no metal ever comes in contact with the fluids. Even the alloy steel shafts are isolated from the pumped fluids by thick sectioned thermoplastic sleeves. Their design automatically compensates for the different expansion rates between the stainless steel shaft and the plastic sleeve, molded of corrosion resistant PVC to prevent impeller binding even under wide temperature fluctuations and extended idle periods. Submerged bearings with ceramic inner and Vanite® (silicon carbide) outer sleeves are lubricated by the pumped fluid. A Fume-Gard® vapor seal minimizes emissions and protects the external bearing and motor from corrosive fumes.
More WaterWorld Current Issue Articles
More WaterWorld Archives Issue Articles