Dry prime pumps
The new Godwin Dri-Prime NC150M is a powerful yet compact pump with flows to 1,767 gpm and discharge heads to 195 ft.
Feb 1st, 2012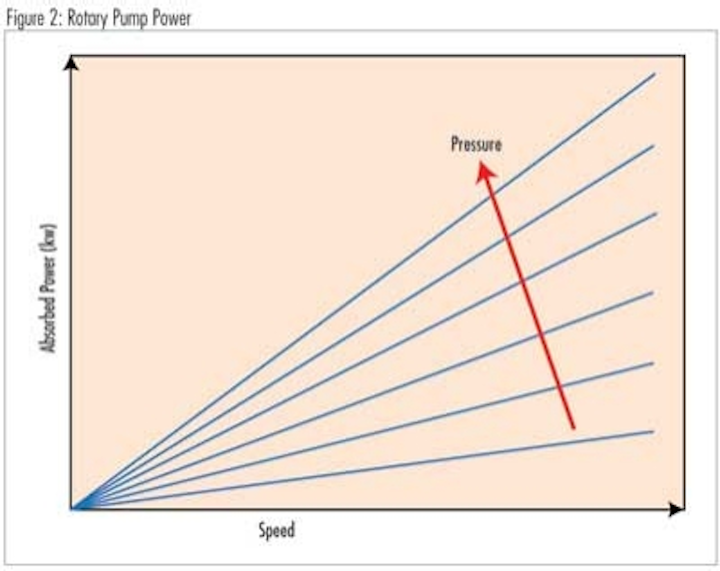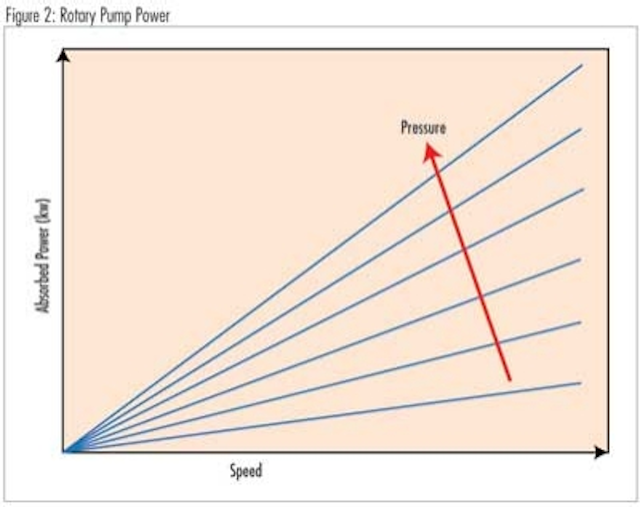 The new Godwin Dri-Prime NC150M is a powerful yet compact pump with flows to 1,767 gpm and discharge heads to 195 ft. The pumps deliver sustained high efficiency resulting in lower energy and fuel costs while reducing unplanned downtime. They are suited for both sewage and clean water applications. The new pump features an automatic self-priming system that primes and re-primes from dry to 28 ft. without operator assistance or foot valve control. It incorporates Flygt N-technology for non-clog performance, sustained high efficiency and long-term energy/fuel savings. The pump can be customized with a diesel engine or electric motor, highway trailer or skid-mounted, or quiet enclosure.
Xylem Dewatering Solutions
www.godwinpumps.com
---
Well drilling rig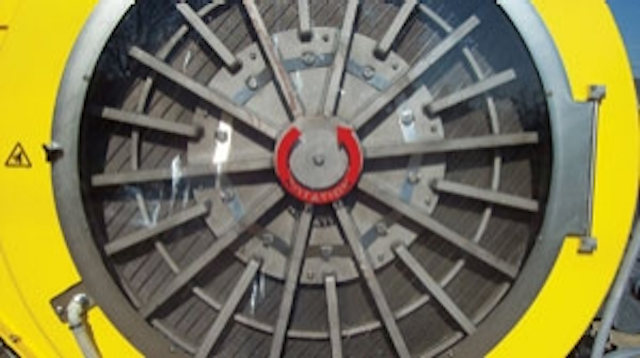 Atlas Copco has introduced the new Series III of its T2W waterwell drill rig. The single-engine rig is designed for rotary and down-the-hole (DTH) drilling in the 30,000 pound class. It can be used in both air and mud applications, and ships with an on-board 900/350 air compressor. The rig provides a 12 rod capacity in the carousel at 3.5 inches, with swing in/swing out back load capability — designed to allow single-person operation under appropriate conditions.
Atlas Copco Drilling Solutions LLC
www.atlascopco.us
---
Panel meter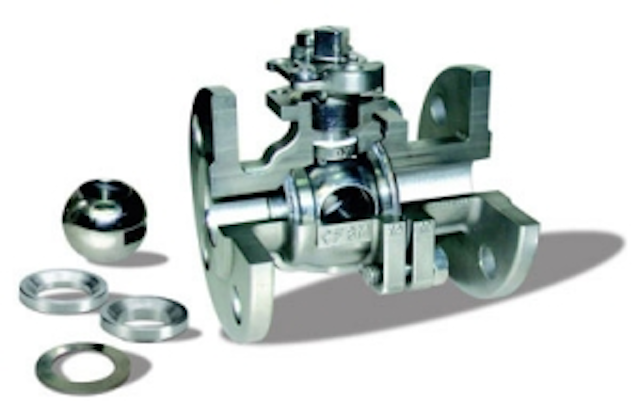 OTEK's new system panel meter, model SPM, now offers a variety of plug-in options, such as signal conditions for Strain-Gage, RTD, TC, pH, ORP, %RH, flow, events, V/mADC and RMS. The SPM is Powerless™ for 4-20mA, VDC, mADC, VAC, AAC, Hz and watts inputs. For AC, V, A, W and Hz, the SPM is powered from existing P.T and/or C.T. to display their values. For 4-20mA or V/mADC inputs, the SPM "steals" the under 100mW required to power the electronics and high efficiency display (LED or backlit LCD). If the signal cannot spare the under 100mW of energy, users can externally power the SPM with 5-48 vDC or 90-265 vAC and get relays, O.C.T., serial I/O, math functions, analog out, or other functions as long as they fit in the 1/8 DIN case.
OTEK Corp.
www.otekcorp.com
---
Fieldbus communication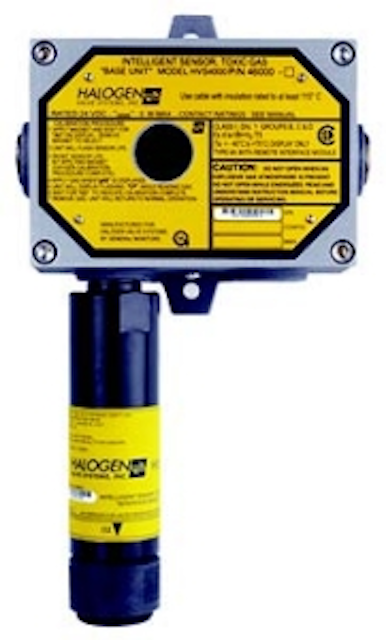 The new Grundfos Communication Interface Module (CIM) and the Communication Interface Unit (CIU) enable the connection of the company's pumps to standard Fieldbus networks. The CIM/CIU communication interfaces enable data communication via open and interoperable networks such as Profibus DP, Modbus RTU, LONWorks, BACnet MS/TP®, wireless via GSM/GPRS or to the Grundfos Remote Management system (GRM). The interfaces allow a variety of pumps to be connected to a supervisory system. These open communication standards offer vendor neutral, flexible and secure communication solutions that optimize and protect investments, all the way to the pump field.
Grundfos
www.grundfos.com/water-utility
---
Stainless steel enclosures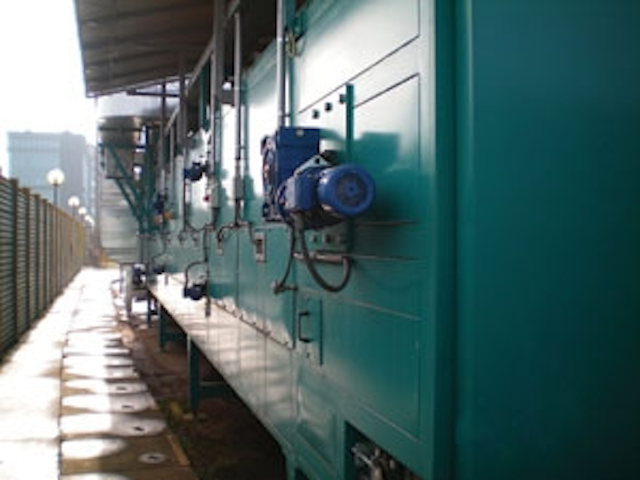 Rittal's one-piece, space-saving wall mount designs are easy to install and maintain. Standard features include: 304 and 316L stainless steel construction; Blind nut mounting; Secure locking system; Foamed-on gaskets; and Zinc-plated mounting panels. Its modular enclosure systems are designed specifically for demanding industrial applications. Features include: 304 and 316L stainless steel construction; weight capacity up to 1,500 pounds on the mounting panel; 16-fold tubular frame; multi-level mounting; 30 percent more available space than traditional NEMA-style enclosures of equal dimensions; and scalability and flexibility for new requirements.
Rittal Corp.
www.rittal-corp.com
---
Waste air recovery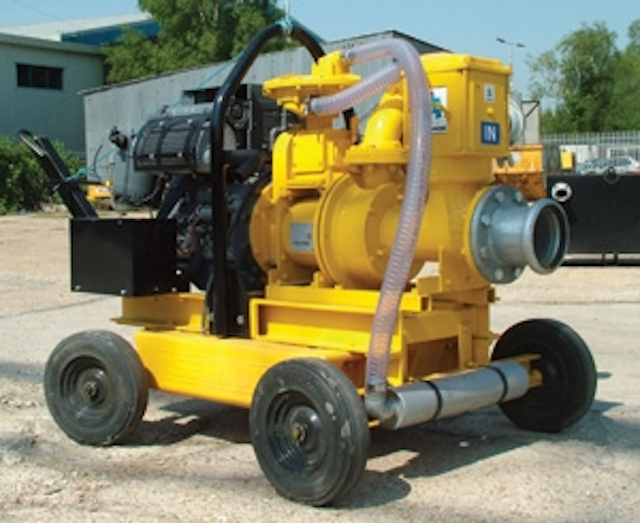 Using a patent-pending Waste Air Recovery System, or WARP Technology™, a new wind generator uses exhaust air produced by mechanical and HVAC equipment to produce electric energy. As part of a new agreement, Earthwise Environmental has begun marketing the product produced by GreenCycle Wind. Units range in 500-watt increments up to 4,500 watts and are semi-custom to meet the needs of almost all customers. They are stackable for multi-unit use and compact with a light design for one-person installation.
Earthwise Environmental
www.earthwiseenvironmental.com
---
Volumetric titrator
JM Science's AquaCounter® Karl Fischer Volumetric Titrator (AQV-2200S) is economical and eco-friendly with small volume titration cells requiring only 20mL of titration solvent for accurate measurements. Less reagent volume reduces waste and makes it easy to replace fresh solvent for the next measurement. The high-end titrator is suited for a wide range from 100 ppm to 100% water content with its maximum capability for automation and upgrades. Combining one additional KF station with either a volumetric or coulometric module enables two different measurements to be performed at the same time.
JM Science Inc.
www.jmscience.com
---
Aeration control
Endress+Hauser has developed an "Instrumentation for Aeration Control" package geared specifically toward advanced aeration control strategies. Instruments available measure dissolved oxygen, nitrate, ammonium, pH, suspended solids, temperature, air flow rates, air pressures and water levels in aeration basins to provide enhanced control of a process. The combination of sensors and transmitters ensures that the proper amount of air is blown through the system at the correct basin level, and that the process is removing nutrients from the water efficiently and reliably. The control sensors connect to any plant's PLC or SCADA system via 4-20 mA with HART, Profibus or other digital interfaces.
Endress+Hauser
www.us.endress.com
---
Multi-parameter monitoring
New Ultrameter III 9P from Myron L Company adds conductometric titrations. It features one-touch measurements for conductivity, resistivity, TDS, ORP, free chlorine, pH and temperature. Simple, user-intuitive prompts step users through alkalinity, hardness and LSI titrations. An LSI calculator accepts both grains and ppm hardness units. Stable, four-electrode conductivity cell eliminates polarization, increasing accuracy with minimal maintenance.
Myron L. Co.
www.myronl.com
More WaterWorld Current Issue Articles
More WaterWorld Archives Issue Articles