New Products
The CP Sentinel Aqua-Line Rectifier manufactured by the IRT Company is used to power cathodic protection systems for monitoring corrosion of potable water tanks or tower facilities, water supply pipelines or wastewater purification systems.
Feb 1st, 2012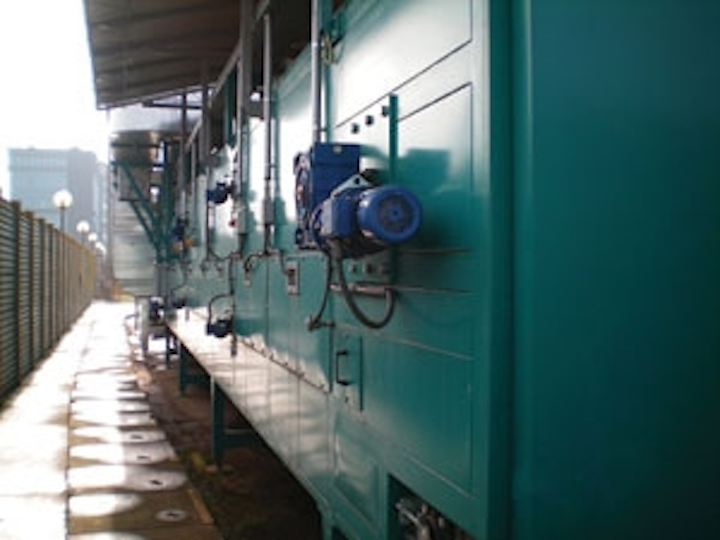 Cathodic protection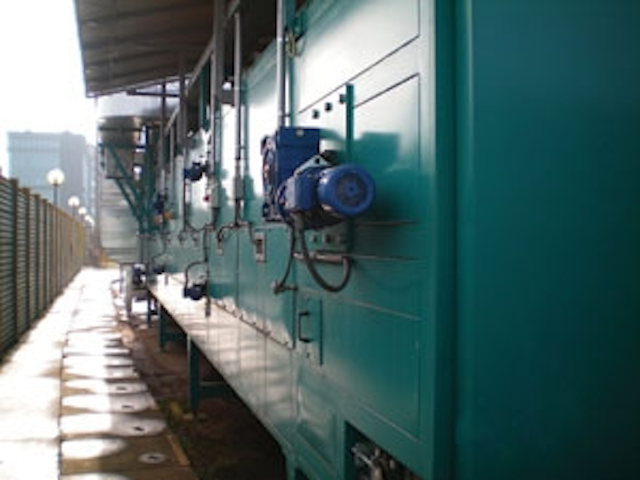 The CP Sentinel Aqua-Line Rectifier manufactured by the IRT Company is used to power cathodic protection systems for monitoring corrosion of potable water tanks or tower facilities, water supply pipelines or wastewater purification systems. The automatic rectifier self adjusts 24/7 to maintain required output levels of cathodic protection necessary to protect facilities.
IRT Integrated Rectifier Technologies, Inc.
www.irtrectifier.com
---
Grit removal
John Meunier, a Veolia Water Solutions & Technologies company, has introduced the Mectan V®, a new generation of induced vortex grit removal systems. The compact solution is engineered to remove grit over a wide range of particle sizes. It capitalizes on the enhanced conical design of the company's original Mectan® grit removal system. With its new configuration, the unit offers grit removal over a wide range of hydraulic conditions, providing multiple outlet channel positioning options, low headloss, lower power requirement, and a decreased carbon footprint.
John Meunier
www.johnmeunier.com
---
Level transducers
Measurement Specialties, a global designer and manufacturer of sensor and sensor-based systems for measuring pressure/force, position, vibration, temperature, humidity and fluid properties, has reduced the noise of its KPSI Series 340 ASIC-based small bore submersible level transducers by five times. By using an improved signal amplifier on the transducer circuit board, the signal output is much quieter, creating fewer errors when retrieving data and significantly increasing data reliability.
Measurement Specialties
www.pressuresystems.com
---
River modeling
Innovyze has released the V12.0 generation of InfoWorks RS and FloodWorks, its river and floodplain modeling and real time flood forecasting solutions. The latest release adds significant customer-requested functionality to improve the simulation and management of the world's river systems. InfoWorks RS combines an advanced 1D/2D simulation engine, data management, geographical analysis and a relational database in one environment. FloodWorks is a modular software package focused on real-time simulation and forecasting of future hydrological and hydraulic conditions in river basins, stormwater and drainage systems and coastal areas.
Innovyze
www.innvoyze.com
---
Pipe inspection
New for WinCan V8 pipe inspection and asset management software, the WinCan Laser module from Pipeline Analytics makes it easy to capture pipeline geometry using a video inspection crawler outfitted with practically any laser profiling hardware. The device allows users to verify proper pipe installation, plan relining projects, determine remaining pipe life, monitor erosion/corrosion, and analyze partial collapses. It accepts standard and HD video, and instantly links collected data to the asset being inspected, making it easy to call up from a section view or GIS entity.
Pipeline Analytics
www.pipelineanalytics.com
---
Wastewater treatment
Kruger's EXELYS™ and ANITA™ Mox processes combine to provide wastewater treatment plants with an effective solution for maximizing their biosolids resource while meeting strict nitrogen effluent requirements. EXELYS, a continuous thermal hydrolysis process, enhances anaerobic digestion performance by producing more biogas and decreasing the solids volume. ANITA Mox, a single-stage anammox process, uses a MBBR biofilm platform to remove nitrogen from anaerobic digestion centrate/filtrate.
Kruger Inc., a Veolia Water Solutions & Technologies Company
www.krugerusa.com
---
Mixing system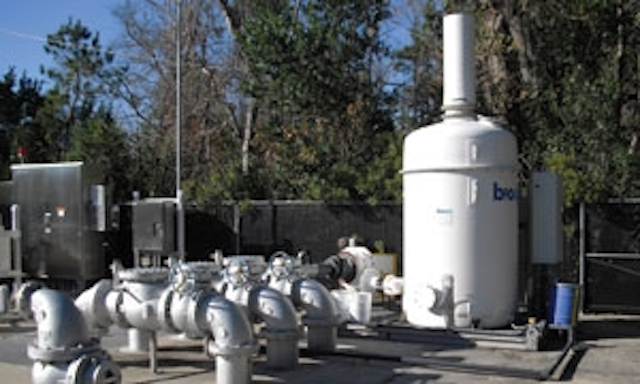 A new spray nozzle THM removal system for medium and small tanks can help municipalities with limited budgets comply with EPA Stage 2 DBPR. The SolarBee Spray Nozzle THM Removal System is effective at removing all four types of regulated trihalomethanes. The system provides tank mixing and THM removal in one package. A submersible pump pushes water through the spray nozzles, where THMs are volatilized and removed from the water. Simultaneously, some of the pump flow is also directed through a mixer located near the bottom of the tank, which ensures that the water exiting the spray nozzles is wellmixed with the remaining water in the tank.
SolarBee Inc.
www.solarbee.com
---
Air strippers
QED Environmental Systems' E-Z Tray® Air Strippers were recently certified by NSF International to NSF/ANSI Standard 61 for use with drinking water systems. It is the first self-contained air stripper certified by NSF. The strippers can attain removal efficiencies of over 99% for many VOCs found in drinking water, which is reflected in draft US EPA standards for potable water VOC removal. QED's Online Performance Modeler allows users to determine the most efficient air stripper for their specific contaminant removal project. The systems are up to 60% smaller than stacking tray air strippers.
QED Environmental Systems Inc.
www.qedenv.com/AirStripper
---
DO sensors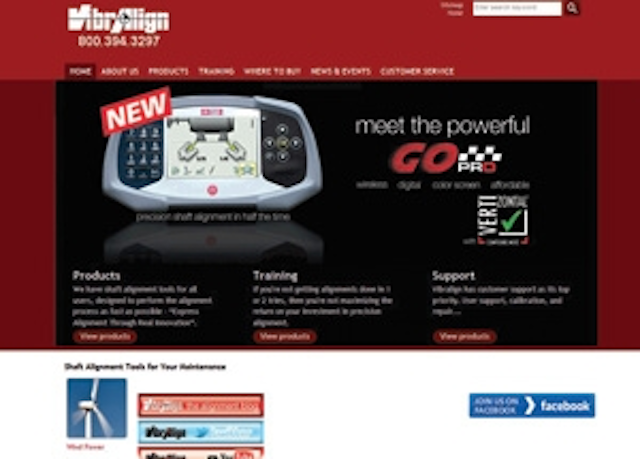 The DO6400 and DO6441 Process Dissolved Oxygen Sensors from Sensorex are fast-response submersible galvanic sensors available with either a built-in 4-20mA output signal capability for direct connection to a PLC or they can be connected to a standard 4-20mA transmitter and local display. The sensors are ideal for long term continuous deployment in wastewater applications. The easily replaceable membrane is available in either Teflon or wide span HDPE membrane for faster response. An optional integral temperature sensor is also available for both models.
Sensorex
www.sensorex.com
---
Casing isolators, spacers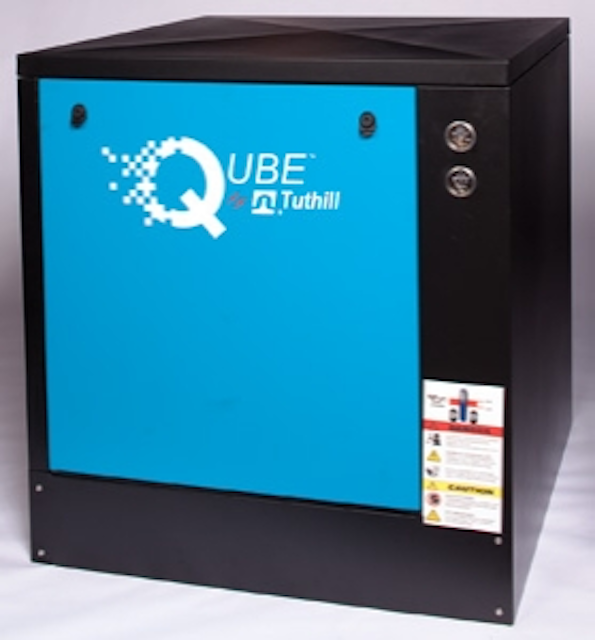 PSI/Pikotek, has added lower runner segments for securing carrier pipes in its Ranger II® non-metallic casing isolator/spacer system. The smaller sizes will be available in the mini, midi and medi segments for theboltless, UV-resistant, polypropylene system. They not only eliminate the need to cut down segments in the field, but also facilitate installation when confronted with smaller annular spaces for carrier/ casing pipe differentials. The patented segment pieces are lightweight, easy to stock and can be quickly assembled by one person with no special tools.
PSI/Pikotek
www.ranger2.com
---
Leak detection
Echologics has enhanced its acoustic leak listening device, LeakTuner™, to increase the technology's ability to help utilities locate leaks in water distribution pipelines without breaking ground or disrupting service. The enhancement includes a wider range of frequency settings that municipal workers can choose from to further reduce both electronic "white" noise as well as ambient background noise. Workers listen for leaks through headsets that connect to acoustical sensors, which are directly attached to pipes, hydrants, valves or fittings.
Echologics, a subsidiary of Mueller Water Products
www.echologics.com
---
AC motors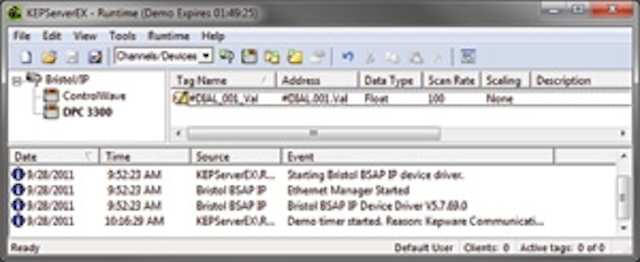 WEG Electric has introduced a complete line of Super Premium Efficiency AC motors from 1 to 250 horsepower. The new motors exceed NEMA Premium® levels with at least 20% fewer losses with a 1.25 service factor up to 250 hp. The motors are ideal for high torque applications or high overload situations without having to specify a special purpose motor. Using the completely new design of the WEG W22 platform this motor line uses the same frame sizes as standard NEMA motors so installation into existing locations is easy and simple. A new cooling system was designed to provide improved airflow through the motor frame keeping operational temperatures low which extends motor service life.
WEG Electric Motors Corp.
www.weg.net
---
Modeling software
XP Software, a provider of water collection system modeling software, has changed its name to XP Solutions. The company will continue its efforts to serve engineers, provide innovative software solutions and increase awareness about advancing concepts and practices in modeling through its new website.
XP Solutions
www.xpsolutions.com
---
Bar display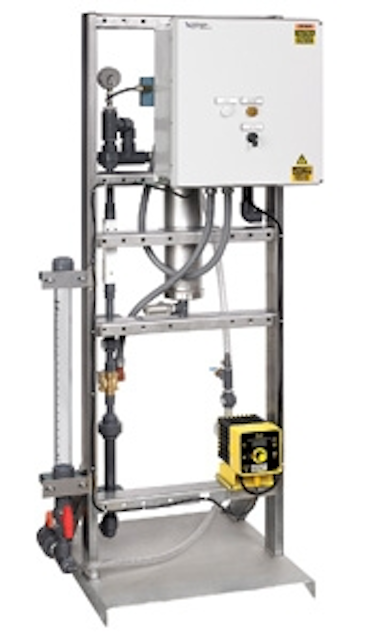 OTEK has released a new Tricolor Bar Display specifically designed to meet Class 1E requirements, 1EEE3238344. This unit (model TBD) offers many features such as EMI/RFI filtering and shielded housing; USB, RS485, RS232 or Ethernet (DCS/SCADA Ready) I/O; isolated analog outputs (3) for PID; relays (4) for alarms/control; universal AC or DC power inputs and over 35 signal conditioner inputs such as 4-20mA; V/mADC or RMS, TC, RTD S-G and more.
OTEK Corp.
www.otekcorp.com
---
TOC analyzer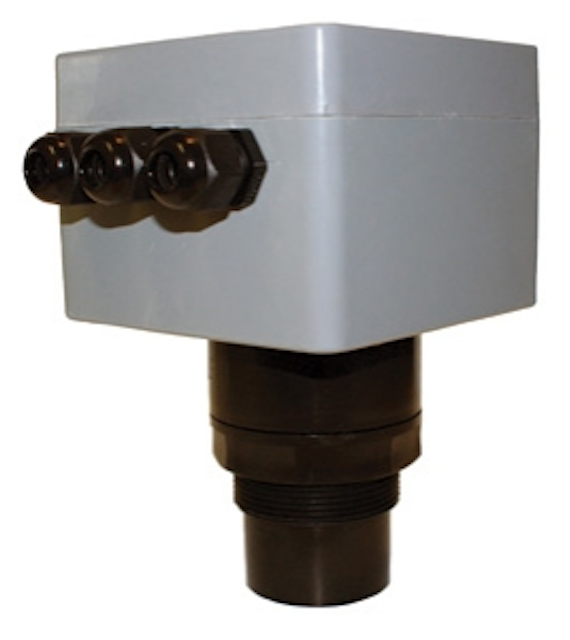 GE Analytical Instruments' new Sievers 5310 C Portable Total Organic Carbon (TOC) Analyzer is the first to be specifically designed for the municipal water market. The technology enables in-field, continuous monitoring of raw and finished water TOC levels for optimization of plant processes such as coagulant addition, finished drinking water monitoring for disinfection byproducts control, and distribution security monitoring.
GE Analytical Instruments
www.geinstruments.com
---
Solids monitoring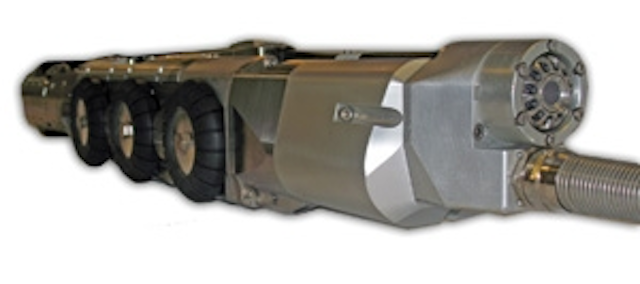 Metso has developed an online measurement technology which can help wastewater plants improve their performance and reduce the amount of chemicals used in the sludge drying process. The new Metso Low Solids Measurement system enables measurement of a media with very low solids content in difficult applications like centrifuge centrate. The technology also offers significant savings per centrifuge in polymer and centrifuge usage.
Metso
www.metso.com
---
Process automation
Rockwell Automation has extended the reach of its PlantPAx process automation system to integrate critical rotating assets, such as compressors, pumps, turbines and fans, giving users the ability to manage plantwide operations with a single platform. Users now can tie intelligent motor devices into this unified-control architecture, making an immediate and measurable impact on asset availability, operational efficiency and energy management.
Rockwell Automation
www.rockwellautomation.com/solutions/process/systems
---
Rotary screw compressors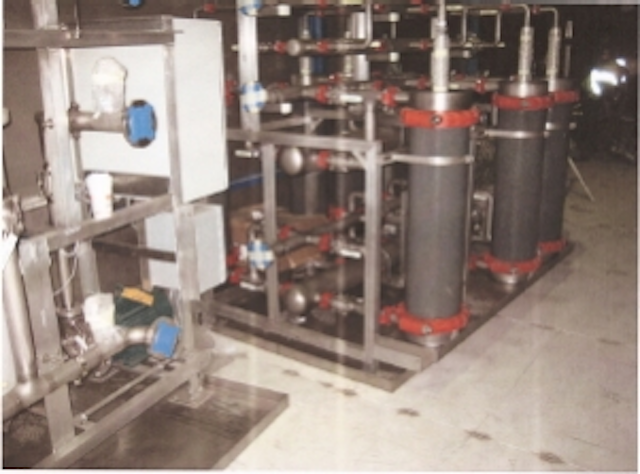 Kaeser's redesigned ESD rotary screw compressor series is in 250 and 300 hp models. The units provide flows from 816-1522 cfm and pressures to 217 psig. The series was redesigned for increased efficiency and improved specific performance, as the one-to-one direct drive design includes a premium efficiency drive motor with three PT 100 temperature sensors. All models come standard with the new Sigma Control 2 intelligent compressor control for enhanced communications capabilities and equipment protection. Also standard is a variable speed fan for the fluid cooler that helps save energy by adjusting to cooling demands.
Kaeser Compressors
www.kaeser.com/sigma
---
Pipe inspection software
RJN's Cass Works software has received NASSCO's v6.0 Certification in Pipeline Assessment and Certification Program (PACP), Manhole Assessment and Certification Program (MACP) and Lateral Assessment and Certification Program (LACP). PACP is a comprehensive and consistent set of TV inspection codes that describes sewer pipe conditions used in prioritization, planning, and renovation of wastewater collection systems. Complementing PACP, the MACP provides standardization for grading of defects within manholes and LACP for recording defects in sewer laterals.
RJN Group
www.rjn.com
---
Vibration analyzers
Datastick Systems has four new VSA-3300 models in its line of handheld VSA Vibration Spectrum Analyzers, which are used to detect and diagnose problems in rotating and reciprocating machinery. New version 2.0 of Datastick Spectrum software for the handheld computer was also announced. The new models are used in predictive maintenance, conditions-based monitoring, troubleshooting, and diagnosing the root causes of equipment failures.
Datastick Systems
www.datastick.com
---
Unidirectional speed switch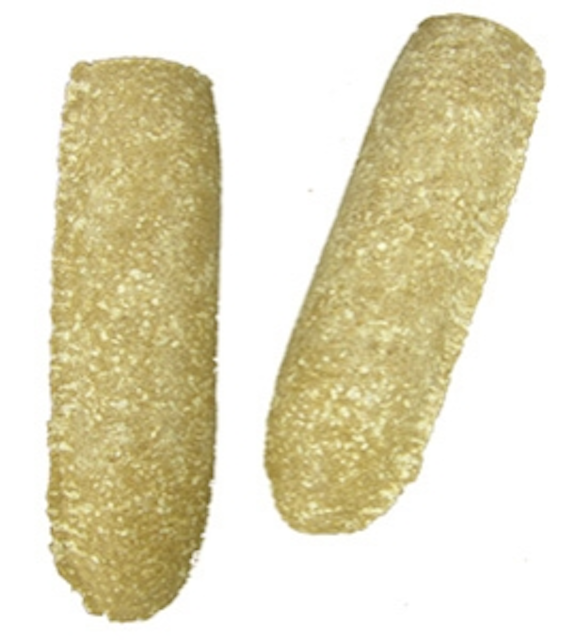 Electro-Sensors' UDS1000 Unidirectional Speed Switch with 907B sensor and wrap are used to monitor high service pump shafts to protect against reverse rotation. The failsafe reversal detection switch constantly monitors a shaft to ensure that it is turning in the correct rotational direction. Relay contacts in the unit can be used to electrically lock out the starting circuit of the pump to prevent accidental start up during a condition of reverse rotation.
Electro-Sensors Inc.
www.electro-sensors.com
---
Submersible pump support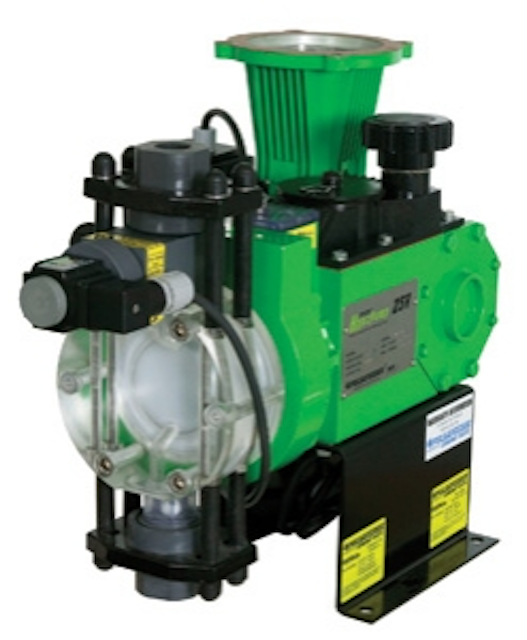 The Solinst Tag Line uses a weight attached to laser marked cable, which is mounted on a sturdy, freestanding reel. With the weight removed, the 1/16" stranded stainless steel wire line can be used as a support line for submersible pumps. The cable is marked every ¼ foot (or 5 cm), which allows pumps to be lowered to the exact depth required. The line has minimum break strength of 270 lbs. and comes in standard lengths to 1000 ft.
Solinst Canada Ltd.
www.solinst.com
---
Flow monitoring software
ADS Environmental Services has introduced Qstart™, a new software utility that can be downloaded from the company's website for use with its flow monitors. The software allows field crews to setup and activate the ADS FlowShark® Triton, FlowAlert™, and RainAlert™ II monitors in minutes, saving time in the field. The software also enables the user to collect and review the meter's depth and velocity data in hydrograph and tabular views simultaneously.
ADS Environmental Services®
www.adsenv.com/qstart
More WaterWorld Current Issue Articles
More WaterWorld Archives Issue Articles