Pumping
Barnes Solids Handling SH Pumps have impellers engineered for clogging resistance and pumping efficiency.
May 1st, 2012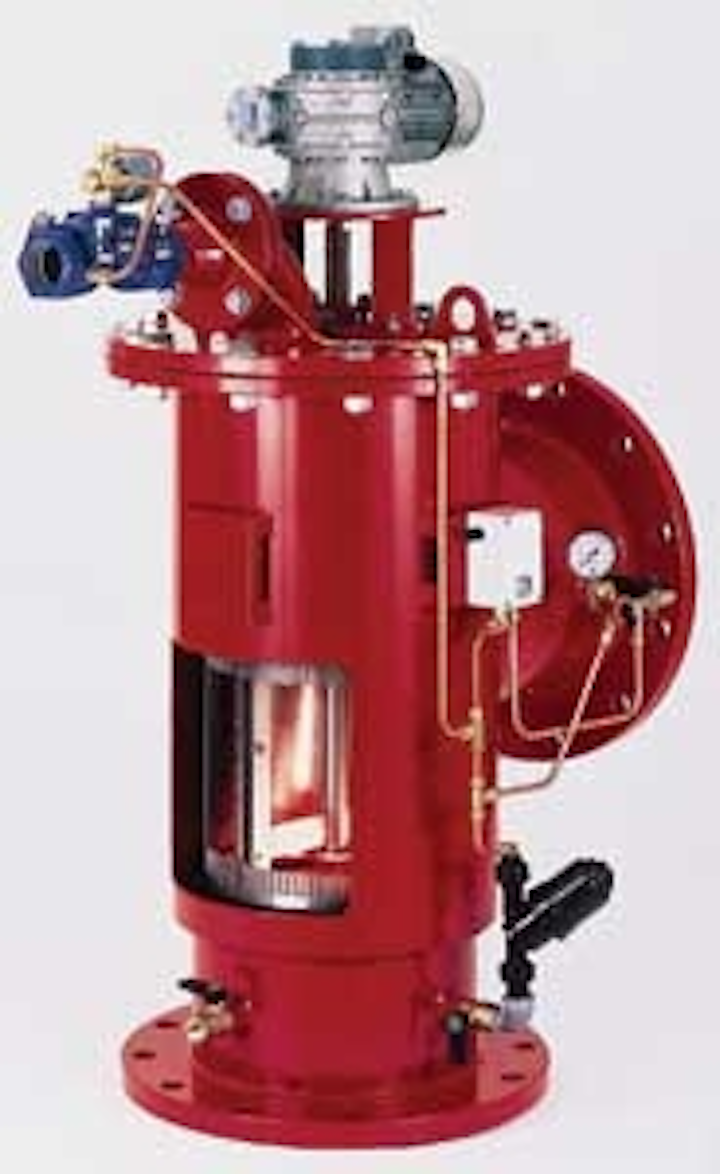 Solids handling pumps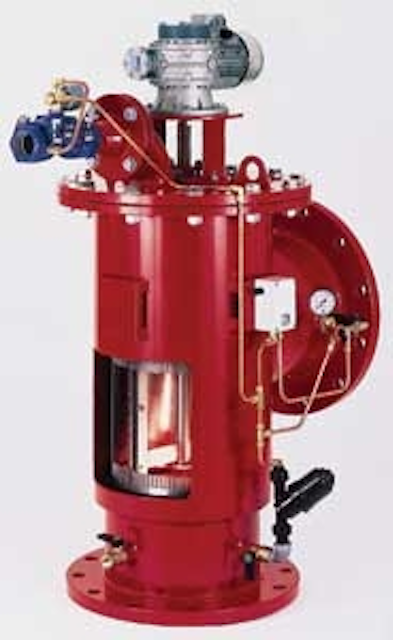 Barnes Solids Handling SH Pumps have impellers engineered for clogging resistance and pumping efficiency. The combination of Inverter Duty Rated motors and steep performance curves make them ideal for variable speed operation. An external epoxy coating system provides corrosion resistance designed specifically for wet-well applications. Other key features include Plug-n-Play cord technology for easy maintenance and oil-lubricated bearings rated minimum 50,000 hours at 2 feet/second pipe velocity.
Crane Pumps & Systems
www.cranepumps.com
---
Split seals
A.W. Chesterton has developed advanced split mechanical seals for large size pumps that can eliminate wastewater and raw water leakage in pumps that were previously sealed with packing. Eliminating the process leakage stops the problems created by it – premature bearing and equipment failure, overall equipment and plant corrosion, biological hazards associated with wastewater, and the need to disassemble these large pumps to install new bearings and other damaged components. The seals have successfully sealed large water and wastewater pumps with shaft sizes ranging from 1" to 24".
A.W. Chesterton Co.
www.chesterton.com
---
Pumping systems
Sulzer Pumps is a specialist for pumping solutions in many fields of the water industry such as water transport and supply, desalination, water reuse, irrigation, flood control, and deep mine dewatering. Its comprehensive product range of vertical turbine, propeller, mixed flow, or horizontal split case pumps provides cost-effective solutions. The company can supply tailor-made solutions for sewage pumping for a variety of applications.
Sulzer Pumps Ltd.
www.sulzerpumps.com
---
Chopper pump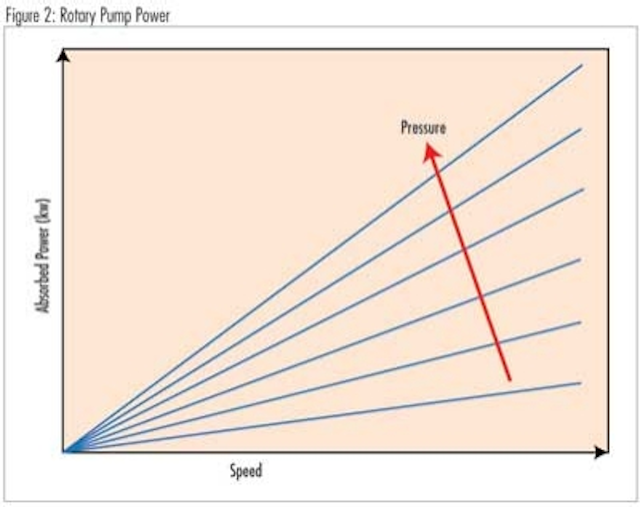 The Selwood C150 chopper pumps are designed to pump and condition liquids that contain a high proportion of solids, organic matter or rags. The pump features a hardened impeller and cutter (60 Rockwell) plus a cutting action giving 3000 cuts per minute. With a choice of electric motor sizes from 5.5 -18.5kW the pump can be supplied with or without Selprime, a self priming system using a water tolerant diaphragm air pump.
Selwood Limited
www.selwoodpump.com
---
Centrifugal pumps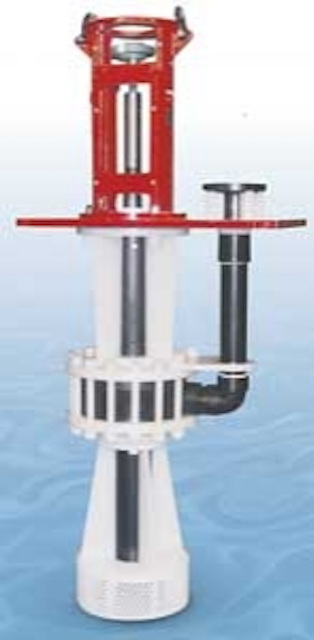 Vanton's Sump-Gard® model SGK-2700 thermoplastic centrifugal pump handles flows to 1200 gpm at heads to 200 ft, making it ideal for fume scrubbers and other applications in which caustic and acidic chemicals are transferred. All wetted components are molded of solid polypropylene, PVDF or CPVC to eliminate chemical attack associated with pumping of aggressive chemicals while minimizing abrasion. The alloy shaft, which is isolated from fluid contact by a thick-sectioned thermoplastic sleeve, transfers torque from a 125 hp motor and can employ a balanced 14 in. diameter impeller.
Vanton Pump & Equipment Corp.
www.vanton.com
---
Vertical turbine pumps
National Pump's close coupled "canned" vertical turbine pumps are specified for a variety of pressure boosting applications including municipal water systems, desalinization, cooling towers, and industrial processing. The pumps offer flows to 15,000 gpm and pressures to 1,500 psi. They are available in sizes up to 1,500 hp. The company's Glendale, AZ, manufacturing facility is ISO 9001:2008 listed.
National Pump Co.
www.nationalpumpcompany.com
---
Dosing pumps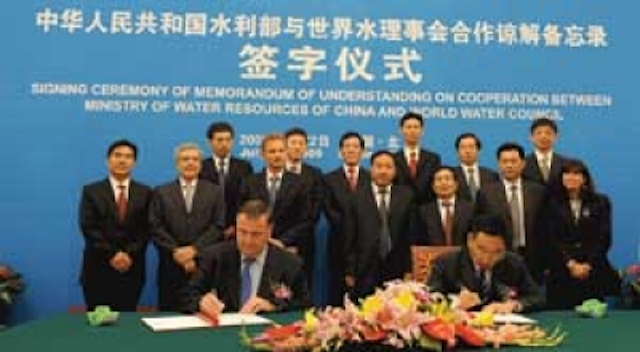 From chemical feed, instrumentation and disinfection generation, Grundfos offers new technology and approaches for end-users. The company's Smart Digital range of dosing pumps delivers precision in water treatment applications thanks to state-of-the art Digital Dosing™ technology. The micro-controlled stepper motor drives a turn-down ratio of up to 3000:1. The company's Smart Digital Flow Monitor alert users to failures in the dosing process, while the AutoCal function automatically recalibrates the pump in case of fluctuating system pressure.
Grundfos
www.grundfos.us/industry
---
PC pump control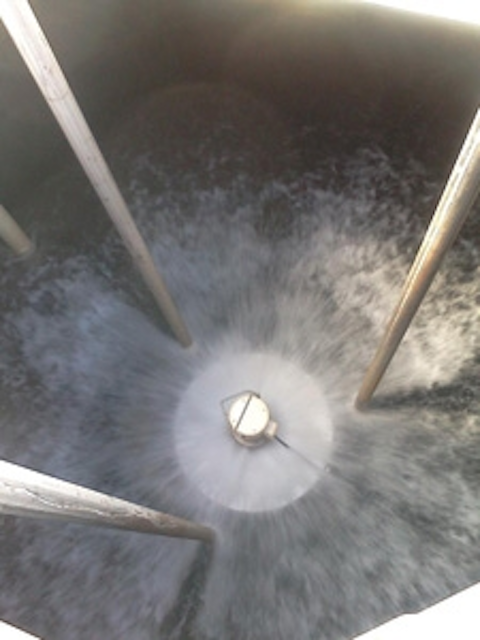 seepex now compliments their engineered progressing cavity pump line with local control packages supported through their control system group. seepex controls provide complete pump protection through interlocks for dry run, as well as overpressure monitoring and motor overheat prevention. Equipped with premium variable frequency drives, these control systems provide seamless operation for standard pumps up through cake pump applications.
seepex Inc.
www.seepex.com
---
Grinder pump stations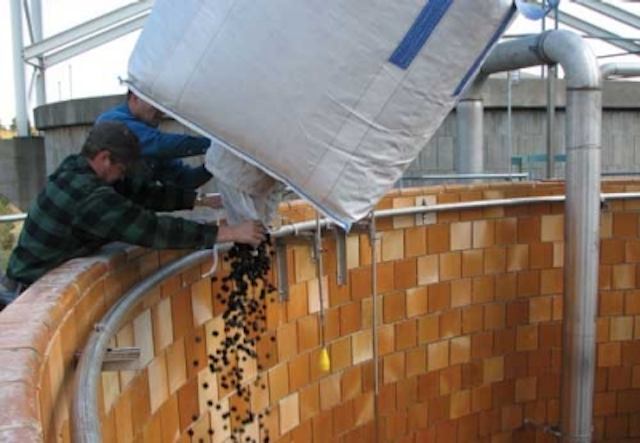 The E/One pressure sewer system is powered by the company's grinder pumps. The grinder pump station collects all of the wastewater from the home and grinds it into slurry. The wastewater is then pumped to a larger sewer main or directly to a wastewater treatment plant. E/One's W48 grinder pump stations offer 480 gallons of capacity. The stations are part of the company's W-Series of grinder pump stations, which feature an open wetwell design on the tank. The W48 is constructed from HDPE and is available with two, three or four grinder pumps. The stations are rated for 3500 to 7000 gpd, depending on the number of grinder pumps installed.
Environment One Corp.
www.eone.com
---
Effluent pump
The Goulds Pumps' Filtered Effluent Pumps (EB Blaster) are for use with on-site wastewater treatment, spray irrigation, drip systems, mound systems, and long distance pumping jobs. They are designed for pumping filtered effluent from processed septic systems only. The pump can be rebuilt in the field to like new condition with common tools and readily available spare parts. All metal parts are stainless steel in AISI types 301 and 304. Impellers and diffusers are constructed of glass filled polycarbonate or Noryl, engineered composites. Both materials are corrosion and effluent resistant.
ITT Goulds Pumps
www.completewatersystems.com
---
Screw pumps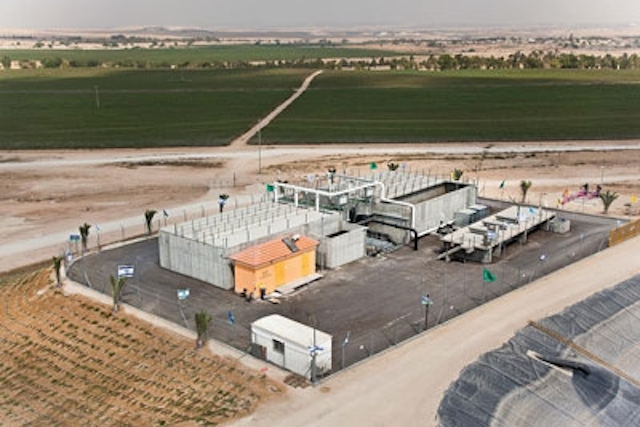 Schreiber offers both Open Flight and Tube Mounted Screw Pumps. The OFSP transports liquid in a concrete trough. A non-clog pump, it is typically installed at a 30o or 38o angle. It has a variable capacity at a constant speed up to its max. The TMSP transports liquid inside a stationary tube, simplifying design and eliminates the need for grouting. Pumps can be set at a fixed angle or supported by a hoist to vary the pump angle and for maintenance access.
Schreiber LLC
www.schreiberwater.com
---
Peristaltic pump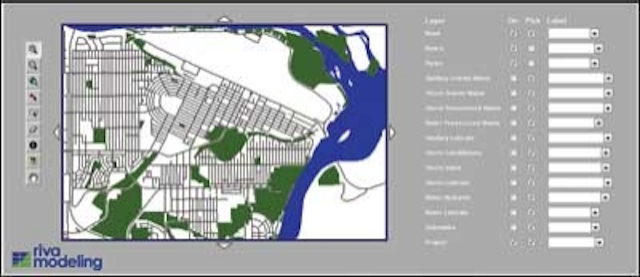 The Model 410 Peristaltic Pump from Solinst Canada is suited for water and vapor sampling from shallow wells or surface water. Compact, lightweight and water resistant, it has a durable metal case. One easy-access control enables reversible flow and various speeds, allowing high or low-flow sampling. Simply connect to a 12 vDC power source to operate.
Solinst Canada Ltd.
www.solinst.com
---
Slurry pump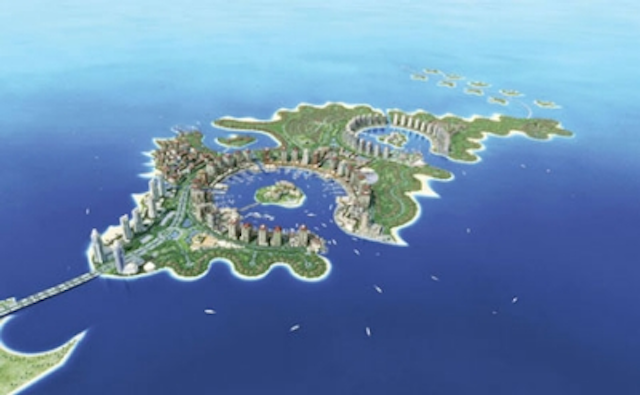 The heavy-duty Bredel SPX peristaltic hose pumps can handle a variety of harsh materials, such as abrasive lime slurries. Their machined hose is designed for long life even when pumping slurries that cause other pumps to fail. With flow-rates up to 350 gpm and pressures up to 232 psi the pumps are designed for continuous duty. Peristaltic hose pumps are virtually maintenance-free. The highly abrasive nature of lime slurries does not affect pump life.
Bredel Hose Pumps
www.wmpg.com
---
Peristaltic pumps
Separating suspended solids from liquids before discharging to a sewer or water course can present a problem when materials won't settle quickly. Water treatment plants have overcome this obstacle by using Watson-Marlow peristaltic pumps in their flocculation process. Nothing but the tube touches the fluid, eliminating the risk of the pump contaminating the fluid or the fluid contaminating the pump. Up to eight different tube sizes may be used in one pump. The pumps are available in Manual, Auto, SCADA and PROFIBUS control.
Watson-Marlow Pumps Group
www.wmpg.com
Pump backup system
Gorman-Rupp's Reliaprime™ back-up system operates on natural gas and is designed to deliver all the benefits of the company's sound-attenuated silent pumps. The unit features a 6" Super T Series® pump capable of passing a 3" spherical solid and offers a sound-proof lightweight aluminum enclosure. The enclosure has padlockable door panels and can be removed for maintenance of the pump or engine.
Gorman-Rupp Co.
www.grpumps.com
Trash pumps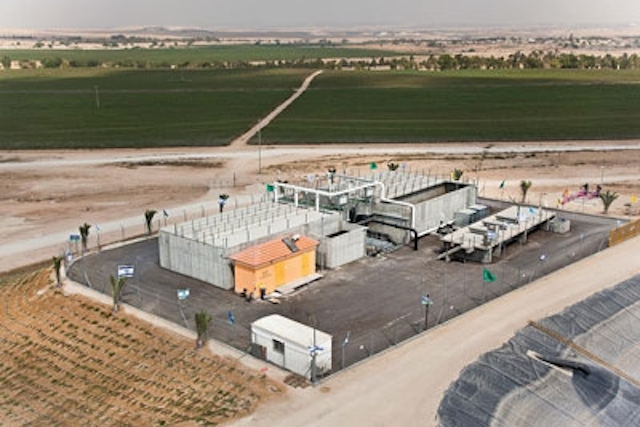 Subaru Trash Pumps combine a powerful engine and heavy-duty construction to move high volumes of trash water without clogging the pump. Gas-powered, centrifugal-type pumps are available with 2", 3" or 4" discharge outlets. Diesel-powered units are available with 3" or 4" discharge outlets. The 2" model can handle solid debris up to ¾", while 3" and 4" models can withstand up to 1¼". Subaru pumps are manufactured by Fuji Heavy Industries Ltd., Japan.
Robin America Inc.
www.subarupower.com
---
Grinders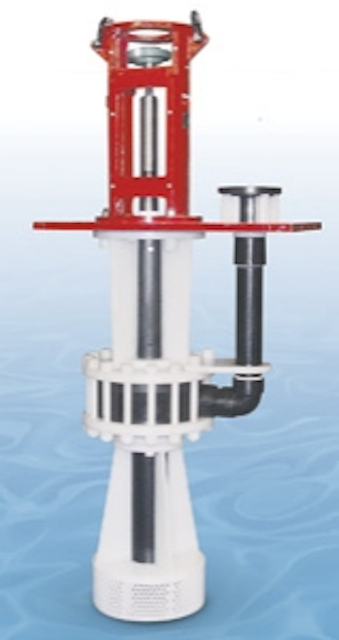 With models available from 1 to 7 ½ hp, Zoeller Engineered Products offers a broad line of grinder pumps. Cool run design technology effectively disperses heat, promoting longer service life. The units are available with multiple discharge configurations and wet end designs. Some models feature the unique Zoeller reversing cutter design, preventing cutter jams. The hardened SS star cutter rarely requires replacement. Models are available with either standard or explosion proof motors.
Zoeller Engineered Products
www.zoeller.com
---
AODD Pumps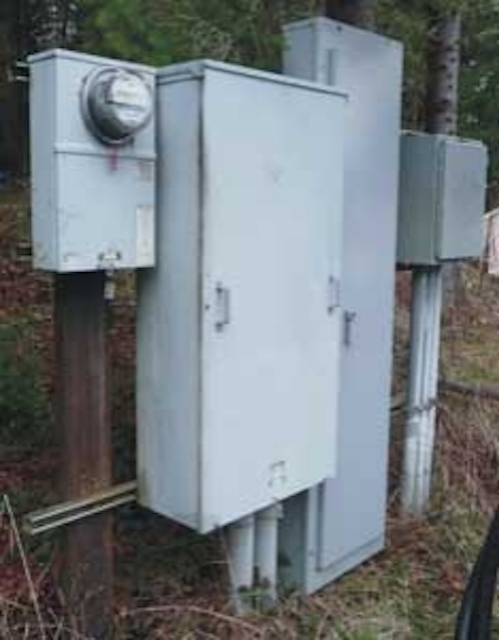 Wilden® has announced the availability of its PX800 Advanced™ Series Stainless Steel AODD Pump. The new PX800 design is center-ported and features a full 2" flow path and threaded 2" horizontal fluid connections. This construction makes the new pump ideal for liquid-transfer applications where product containment, high flow rates and efficiency are required.
Wilden Pump and Engineering Co.
www.wildenpump.com
---
Pump priming system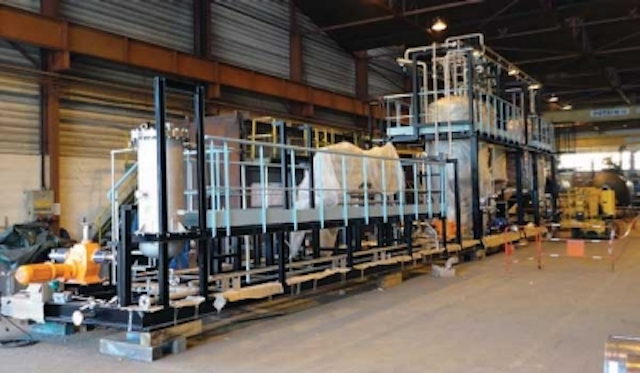 Thompson Pump now offers a new priming system with OVT (oil-less vacuum technology). The priming system offers multiple improvements to the traditional vacuum priming system. While both allow for a basic pump to prime automatically, the OVT does this more efficiently with no oil lubrication, lower maintenance and higher air handling for faster priming.
Thompson Pump & Manufacturing
www.thompsonpump.com
---
Dewatering pumps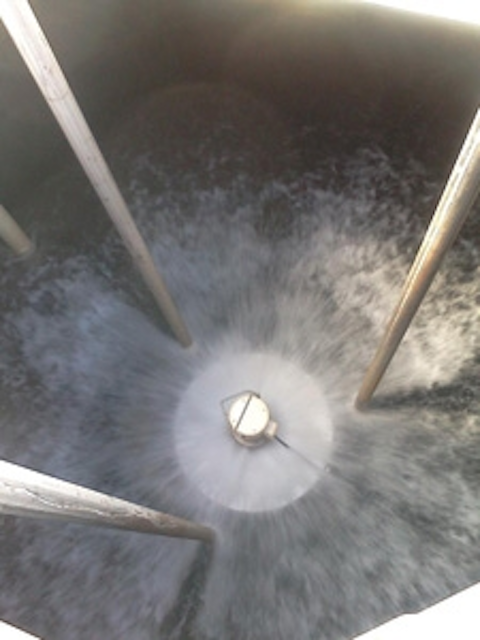 Allegro Industries offers a line of dewatering and sludge pumps. Five models offer continuous operation at low water levels and extended dry runs without overheating the motor. These portable, submergible pumps are excellent for manholes, vaults, construction sites, and all dewatering needs. The new DC Submersible Dewatering Pump is totally enclosed; watertight o-ring seals keep the pump's internal parts dry. The pump delivers up to 43 gpm for rapid dewatering and instant prime.
Allegro Industries
www.allegrosafety.com
More WaterWorld Current Issue Articles
More WaterWorld Archives Issue Articles