Corrosion
AA Thread Seal offers polyethylene encasements to provide corrosion protection for ductile iron pipe, valves, and fittings.
May 1st, 2012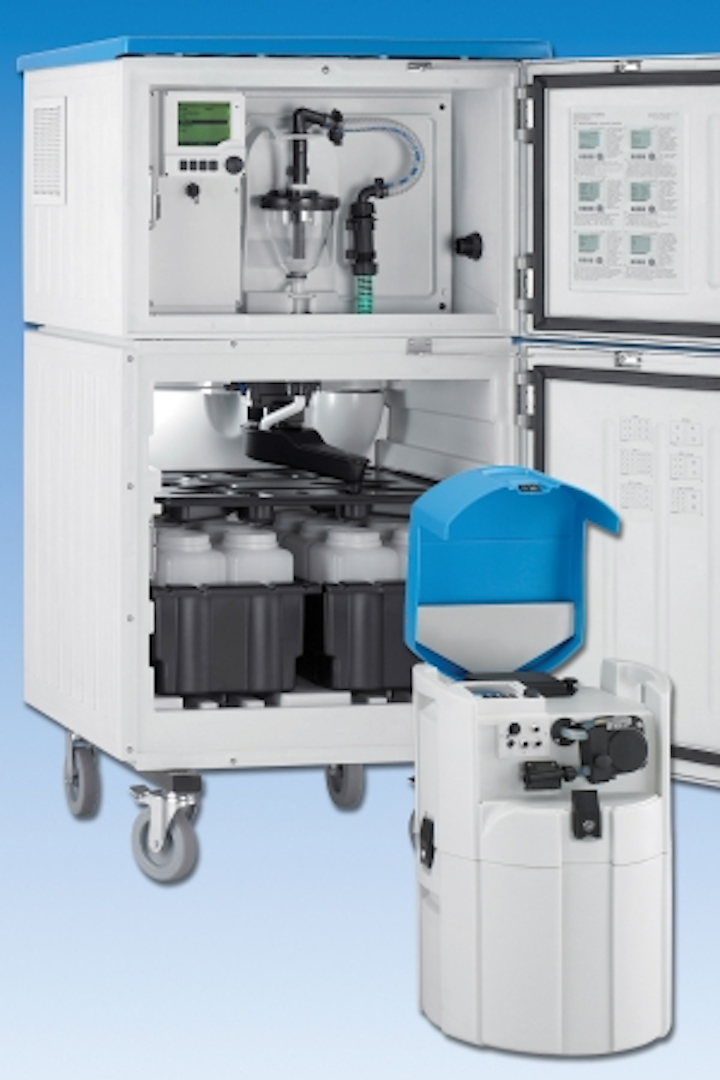 Polyethylene encasements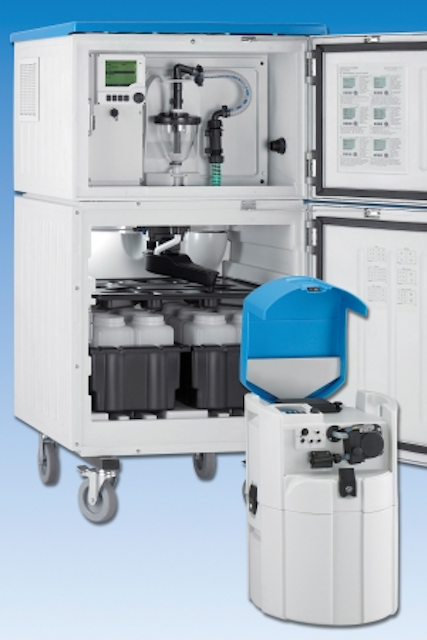 AA Thread Seal offers polyethylene encasements to provide corrosion protection for ductile iron pipe, valves, and fittings. The company's encasements meet or exceed specifications set by ANSI/AWWA C105/A21.5. They are also manufactured in the United States using domestic resins so they meet "ARRA" and "Buy American" requirements. The company offers 8 MIL Linear Low Density, 4 MIL Cross Laminated High Density, and the new 10 MIL Joint Wrap.
AA Thread Seal Tape Inc.
www.aathread.com
---
Elastomeric coating
The new SprayShield GT from Sprayroq is a solvent-free, two-component polyurethane/polyurea hybrid elastomeric coating that cures to form a flexible, seamless membrane for concrete and geotextile substrates in secondary containment applications. It is ideal for preventing leaks and spills of wastewater, fuels and many other chemicals. The cured polymer has exceptional resistance to impact, disbondment and chemical attack. The coating provides an exceptional bond to geotextile fabrics, excellent adhesion to concrete and steel, high elongation and tear strength and Zero VOC.
Sprayroq, Inc.
www.sprayroq.com
---
Tank linings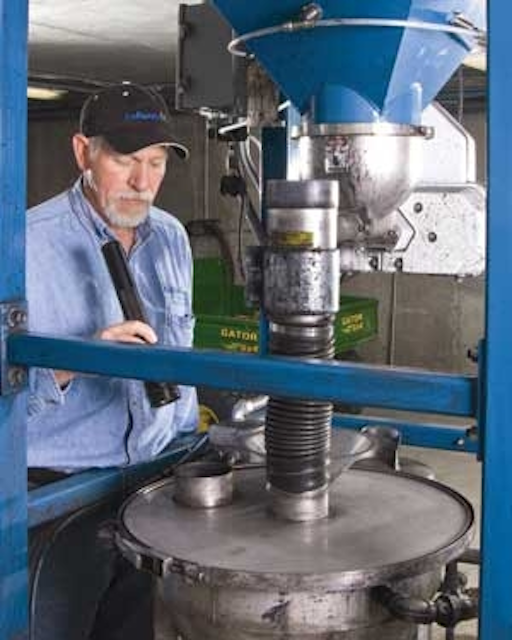 Custom engineered tank linings for companies with critical containment requirements are being introduced by Goad Company. The linings are constructed using N-Fuze® Lining Technology (patent pending) which features molded corner inserts and infused machine welds that eliminate gaps resulting from hand welds. Using Koroseal® flexible PVC sheets, these linings employ RF-welded panels for optimum reliability and the finished tanks incorporate the firm's Tankeye® leak detection system.
Goad Co.
www.goadco.com
---
Manhole sealant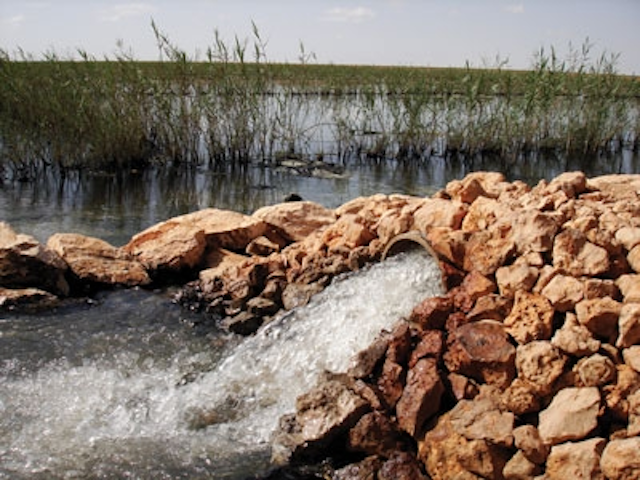 Sauereisen's Manhole ChimneySeal No. F-88 is designed to prevent water inflow and infiltration within the chimney section of manholes. The elastomeric lining is composed of fiber-reinforced, asphalt-modified urethane. It maintains excellent elasticity and adhesion from –30°F to 250°F.
Sauereisen
www.sauereisen.com
---
Ceramic epoxy liner
Tnemec has introduced a specialized ceramic epoxy lining for the protection of carbon steel and ductile iron pipe used to transport domestic wastewater. Series 431 Perma-Shield® PL is a 100 percent solids, ceramic-modified polyamine epoxy, specifically developed for carbon steel and ductile iron pipe and fittings. When properly applied at 40 to 50 mils dry film thickness, it provides an impenetrable barrier to elevated levels of hydrogen sulfide gas and other sewer gases that can corrode ductile iron pipes and fittings used in wastewater environments.
Tnemec Co.
www.tnemec.com
---
H2S control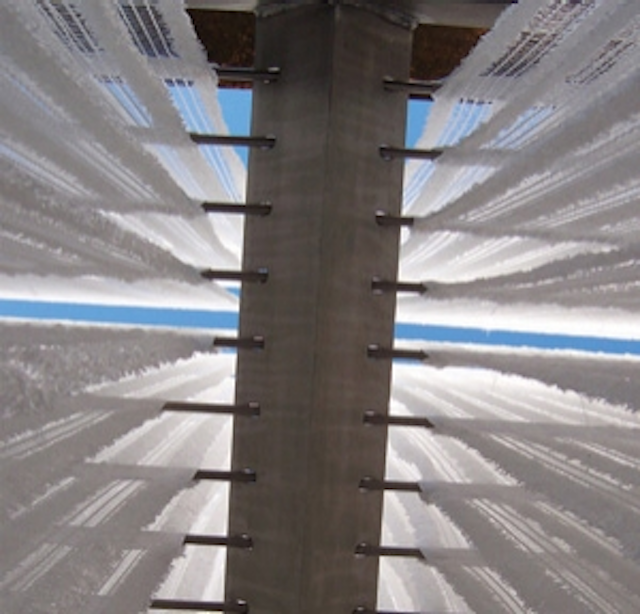 Vapex Environmental Technologies presents the new C-Series O-Mega model C2500 odor control system. As with prior models, the new system delivers the same hydroxyl radical fog for destroying collection system odors, reducing greases and preventing low pH corrosion. It provides higher output levels to support up to four nozzles for higher H2S levels and/or larger treatment areas. The systems include a touch-screen user interface for easier operation, troubleshooting and maintenance.
Vapex Environmental Technologies
www.vapex.com
---
Concrete additive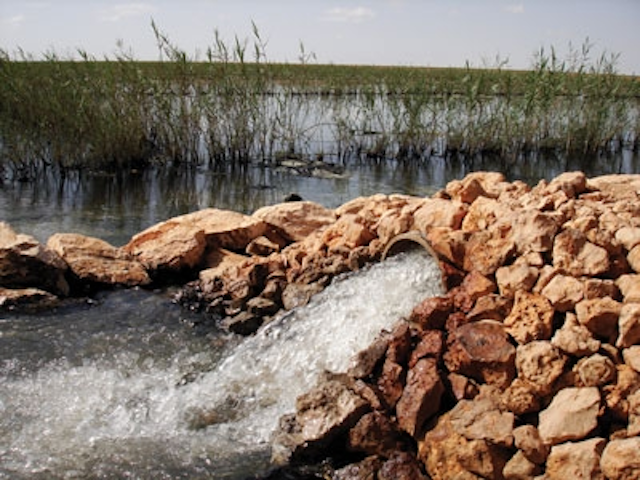 AP/M Permaform offers ConmicShield®, a concrete additive that permanently inhibits microbiologically induced corrosion (MIC). The additive is a water-stabilized silica salt that is added directly to concrete mixtures, replacing water one-for-one in pre-determined ratios. In October 2001, Lafayette Utilities System in Lafayette, LA, used a spincaster to apply a thin layer of the cementitious grout to a manhole that is historically prone to MIC. More than nine years later, in December 2010, representatives from AP/M Permaform and LUS convened at the manhole to assess the coating performance.
AP/M Permaform
www.permaform.net
---
Epoxy coating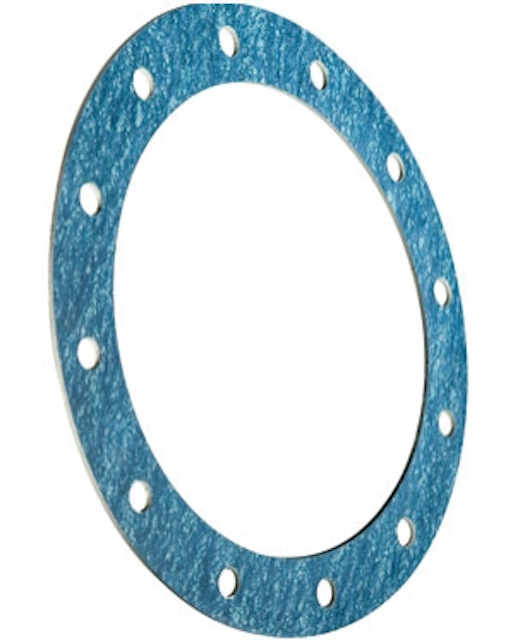 Sherwin-Williams has launched SherPlate® PW Epoxy, a fast-curing, 100% solids epoxy tank lining for potable water applications that provides enhanced edge retention, improving corrosion protection on corners and sharp angles. The new product can be applied in one or two coats and has a 24 hour return to service time. The coating becomes dry to walk on in three to four hours at temperatures of 77o F allowing for quicker inspection times and can be placed into immersion service in 24 hours.
Sherwin-Williams
http://protective.sherwin-williams.com
---
Cathodic protection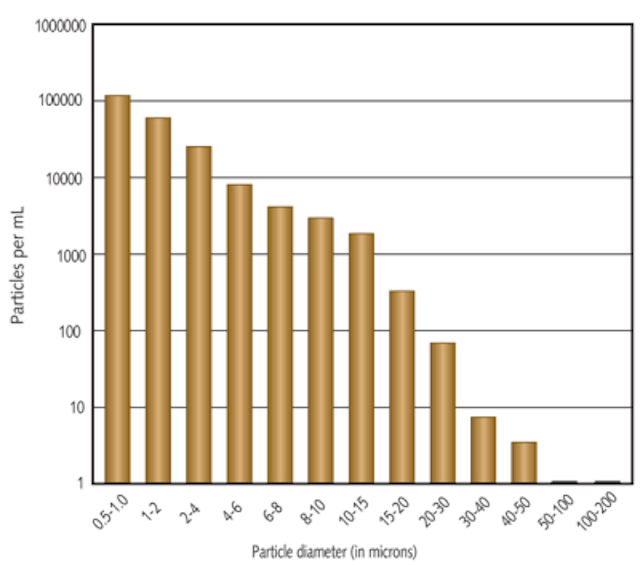 Farwest Corrosion Control Co. offers the PowerMag® 1000 cathodic protection controller for steel water tank applications. The controller uses the energy generated by the magnesium anodes and the tank itself to power the controller and automatically regulate the tank to water voltage potential in a galvanic cathodic protection system. The system enables full control over low maintenance sacrificial magnesium anode systems with no "over voltage" issues. This 100% solid state system, using the latest in low power digital technology, requires no external power or batteries, yet provides controlled and regulated cathodic protection current for the internal surfaces of steel reservoirs.
Farwest Corrosion Control Co.
www.farwestcorrosion.com
More WaterWorld Current Issue Articles
More WaterWorld Archives Issue Articles