EPA Approved Nitrate Method Increases Lab Efficiency
Laboratory staff at Manteca, California, evaluated several methods for monitoring and reporting of nitrate in drinking water samples and selected a new USEPA approved method from Hach Co. The method uses TNTplus™ vial chemistry and the new DR 3900™ spectrophotometer, and allow staff to complete an analysis in less than 20 minutes.
May 1st, 2012
By Heather Grove and Derek Walker
Like many facilities throughout the United States, the compliance laboratory for the city of Manteca, CA, faces the ongoing challenge of budgetary constraint in the midst of tightening compliance and certification environments. In addition to these competing issues, the lab maintains a very busy schedule as the city's site for compliance testing of both drinking water and wastewater samples.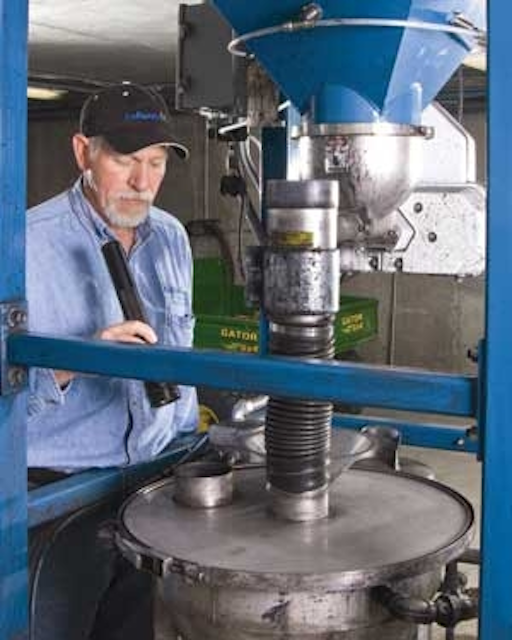 The labor intensive cadmium reduction method requires that careful attention be paid to analyte concentration so that cadmium columns do not become plugged up or run dry.
Recently, lab staff evaluated several methods for monitoring and reporting of nitrate in drinking water samples and selected a new USEPA approved method from Hach Co. that achieved a major breakthrough in the utility's effort to find a way to run its lab more efficiently.
Manteca's compliance laboratory is located at the city's 6.5 mgd wastewater plant and is responsible for monitoring and reporting parameters listed on the facility's NPDES permit. The lab also runs samples for the utility's drinking water system that serves a population of approximately 70,000 people.
The plant produces water from ground water sources that is also blended with purchased surface water to reduce high levels of nitrate and arsenic present in the ground water source. High levels of nitrate are present due to agricultural runoff in the fertile central valley of California. The plant has found that blending with surface water helps reduce the amount of treatment required for optimized nitrate removal.
The lab typically runs 2-4 nitrate sample batches per week for process control and monitoring in addition to those required for compliance reporting. In total, the lab runs an average of 7-8 nitrate samples per week and 5-6 required QC samples using the traditional cadmium reduction method (SM4500-NO3 E) per nitrate sample batch.
New infrastructure demands, declining revenue, and increasing regulatory compliance requirements are key factors contributing to budgetary pressures faced by water utilities across the country. The City of Manteca is facing these budgetary pressures and is responding in part by finding ways to run their lab more efficiently.
Complex, time consuming analytical methods were a significant drain on the lab's time and on individual analyst efficiency. The commonly used Standard Method (4500-NO3 E) for measuring nitrate was one such method. The Standard Method requires several sample preparation and dilution steps while careful attention must be paid to analyte concentration so that cadmium columns do not become plugged up or run dry, which can slow down analysis time.
In total, the method commonly takes 90 minutes or more per sample, or quality control (QC) sample. The method completely occupies the lab technician's time during this period because it is labor intensive and technique-sensitive. For utilities that run 10 or more samples per week where nitrates in source water are common, this can equate to more than 25% of the total work hours for a lab.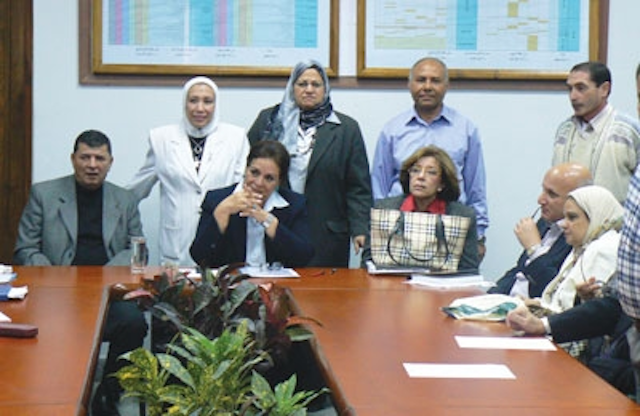 Three technicians and a supervisor at Manteca provide lab analysis for the city's water and wastewater needs.
In comparison, the new USEPA approved nitrate method from Hach can be run in just 15-20 minutes. Time savings are achieved by using the Hach TNTplus™ vial chemistry and the new DR 3900™ spectrophotometer. The vial chemistry reduces sample preparation and hands-on time by conducting chemical reactions and sample analysis in the same compact vial, using only 1.0 mL of sample. After a 15 minute reaction time, results are measured by the spectrophotometer and automatically stored in the instrument data log or the facility's LIMS system. Total analysis time is typically less than 20 minutes.
With the cadmium reduction method, the utility was spending over 9 hours per week testing nitrate with the traditional method. After receiving certification and making the switch to the Hach method and chemistry, Manteca should complete the analysis in less than 1 hour per week – a 90% reduction in hands-on analysis time. Side-by-side verification with the cadmium reduction method shows that results are equivalent and QC was simplified by using nitrate standards and a matrix spike. Additionally, the Hach method does not require that a monthly calibration curve be generated.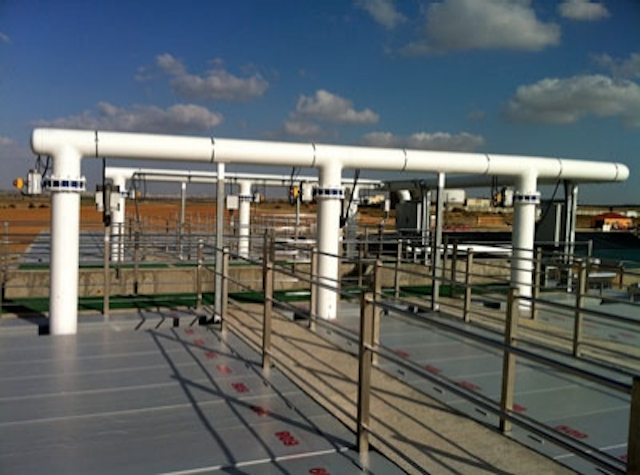 As a State of California ELAP certified lab using these measurements for reporting purposes, it was a requirement for the method to be on the U.S. EPA list of approved methods (40 CFR part 141.23). The Hach Method 10206 using the TNT835 vial chemistry was added to the Federal register in June 2011.
The TNT+ vial chemistry used in Hach Method 10206 uses Dimethylphenol chemistry for colorimetric determination of nitrate concentration in the sample matrix. The reacted sample is measured at 345 nm. The chemistry eliminates hazardous chemicals and is noted in the Federal Register (40 CFR Part 141) as an approved "green" alternative to the cadmium reduction method. TNT835 Nitrate vial chemistry is suitable for low range samples with nitrate concentration between 0.23 and 13.5 mg/L NO3N (1.0 – 60.0 mg/L as NO3).
When the TNTplus chemistry is paired with the Hach DR3900 Spectrophotometer, laboratories can achieve new levels of efficiency without sacrificing accuracy and repeatability. The instrument reduces variability and errors by making 10 measurements around each sample vial, and averaging these 10 readings together while discarding any outliers, thus ensuring greater accuracy. The instrument interface also saves time and reduces errors by providing on-screen, step-by-step procedures and alerts. The DR3900 includes over 220 pre-programmed methods for environmental analyses and can also be used to create user programs and custom methods.
About the Authors: Heather Grove is the Laboratory Manager of the certified compliance laboratory for the City of Manteca, CA. Grove has worked in laboratories for over 21 years and has supervised the compliance lab in Manteca for 8 years. Derek Walker is an Applications Development Manager for Hach Company in Loveland, CO. Walker holds a Bachelor's Degree in Biological Science from Colorado State University. He has worked in a number of laboratories and has been with Hach Co. for 12 years with experience in marketing, product development, applications support, and field training.
"Hach is an exhibitor at the ACE® '12 event and can be found at Booth No. 2400"
More WaterWorld Current Issue Articles
More WaterWorld Archives Issue Articles