Making the Case for Higher Power AMI
In choosing an AMI system it is valuable to understand the key factors that affect performance and cost. System transmit power should be a key consideration. Power output and RF frequency of endpoints are two determinants of how far an RF transmission can travel to reach a collector. Longer transmit distance means a water purveyor will purchase less infrastructure
May 1st, 2012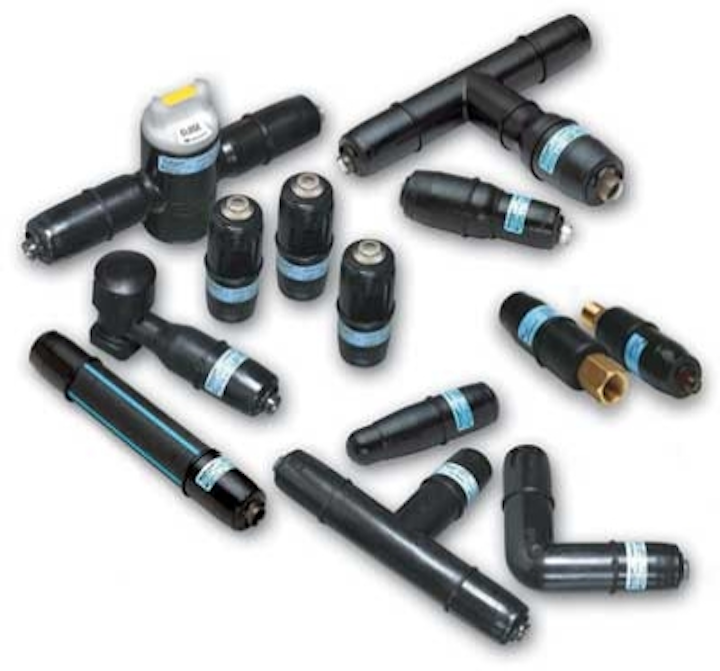 By Brett Kaffenberger
Water purveyors are faced with an interesting choice between low-power RF automatic meter infrastructure systems (AMI) and higher-power AMI offerings. This begs the question, "Does more power really represent a better system?" If applied correctly, the answer is yes.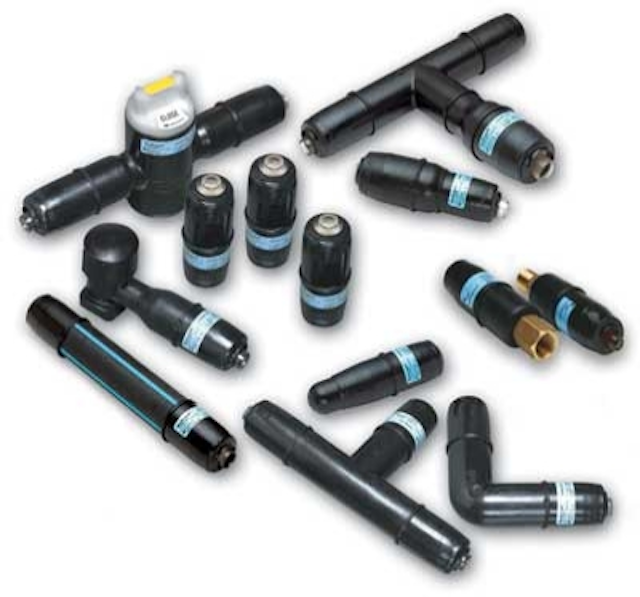 High power AMI system mounted on water tower for optimal power transmission.
In today's economy it is no secret that many utilities are facing economic challenges. Being able to operate efficiently is a key to long term success. With water purveyors facing daily challenges such as estimating meter reads, identifying water theft, and the need for special reads, many utilities are looking to implement an AMI system to improve customer service, water conservation and assist in streamlining their operation budgets. Although there are various AMI options on the market, AMI systems that offer higher-power signals can offer an economical and reliable solution throughout the life of the product.
Power output and RF frequency of endpoints are two determinants of how far an RF transmission can travel to reach a collector. Longer transmit distance means a water purveyor will purchase less infrastructure. As a general statement, the higher the transmit power from an endpoint, the fewer RF collectors that will be required. The difference can be profound between low-power and high-power systems a difference of 5 to 10 times the number of collectors. Not only will a water purveyor purchase more equipment with low-power, but life time maintenance expenses will be greater simply because there is more equipment to maintain.
It is not unusual to find AMI systems that still use approximately 0.5 watts of transmit power and 900 MHz frequency common to short range drive-by systems. By contrast, an output of 1 to 2 watts allows meter data to be transmitted significantly farther. Increased power coupled with the use of VHF frequencies (e.g. 170 MHz) maximizes transmit distance and system performance.
As a general rule of thumb, each time output power is doubled, the signal transmission range increases by one and a half times. Frequency is also very important. Each time frequency is cut in half, signal transmission range is doubled. These facts apply regardless of the transmitter's manufacturer. Receiver sensitivity and antenna design are also factors in the range of the system.
Designing a fixed based system with these factors in mind can result in a system that requires less infrastructure cost, and lower long-term owning costs. In general, the greater the range of an endpoint, the less infrastructure equipment that will be needed. Savings occur in the amount of equipment purchased, the maintenance expenses incurred, and potentially in backhaul costs (e.g. GPRS). System lifetime savings can be significant.
In choosing an AMI system it is valuable to understand the key factors that affect performance and cost. System transmit power should be a key consideration.
About the Author: Brett Kaffenberger is AMR/AMI Product Manager at Elster. He has 11 years of experience in the gas and water meter industry, with six in AMR/AMI metering applications to include submetering and utility industries.
"Elster® is an exhibitor at the ACE® '12 event and can be found at Booth No. 2510"
More WaterWorld Current Issue Articles
More WaterWorld Archives Issue Articles