EPA Regional Focus: Spotlight on the Pacific Northwest
EPA Region 10 serves Alaska, Idaho, Oregon, Washington, and 271 Native Tribes. Within its jurisdiction are a number of ecologically significant landscapes and waterways: Puget Sound, the Columbia River, the Snake River, and Alaska are just a few. Protecting these resources from harmful pollutants is the agency's mission.
May 1st, 2012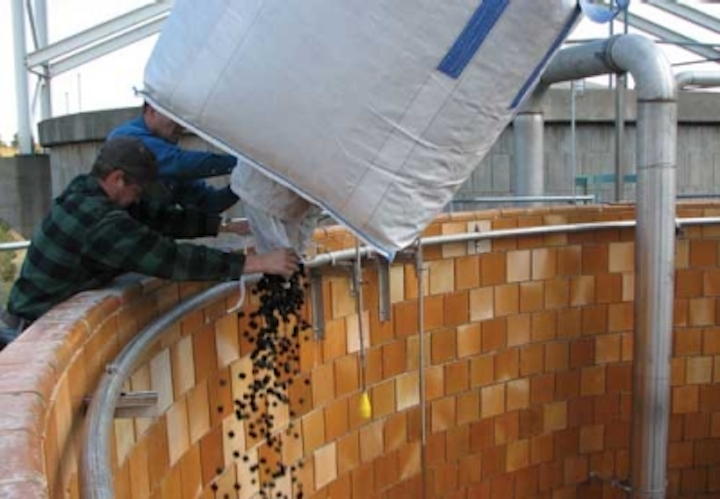 By Angela Godwin, WaterWorld Digital Media Editor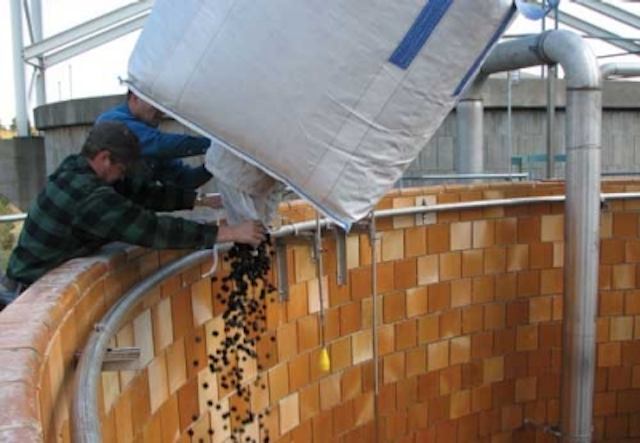 Columbia River Gorge. Photo: U.S. EPA
EPA Region 10 serves Alaska, Idaho, Oregon, Washington, and 271 Native Tribes. Within its jurisdiction are a number of ecologically significant landscapes and waterways: Puget Sound, the Columbia River, the Snake River, and Alaska are just a few. Protecting these resources from harmful pollutants is the agency's mission.
Nutrients
"Nutrients is a catch-all phrase for a problem that exhibits itself in waterways in a variety of different ways," said Christine Psyk, with the Department of Water & Watersheds in Region 10. In a place like Puget Sound, she explained, the problem is often exhibited as low dissolved oxygen levels, which threatens fisheries because fish require a certain amount of oxygen to survive.
Nutrients come from a variety of sources: wastewater treatment plants, the application of fertilizer on the land.
"Anything you're doing on the landscape can generate nutrients, be it nitrogen or phosphorus or other things, that can then get into waterways," said Psyk.
Across the region, nutrients are causing problems: Puget Sound, the Snake River, and the Columbia River are some examples of impacted waterways. In addition to low dissolved oxygen levels, excess nutrients can trigger algae growth and muck on the waterway, particularly in the summer months. This presents both an aquatic life issue it affects the types of aquatic species and their ability to maintain themselves in that system as well as a recreational and human health issue.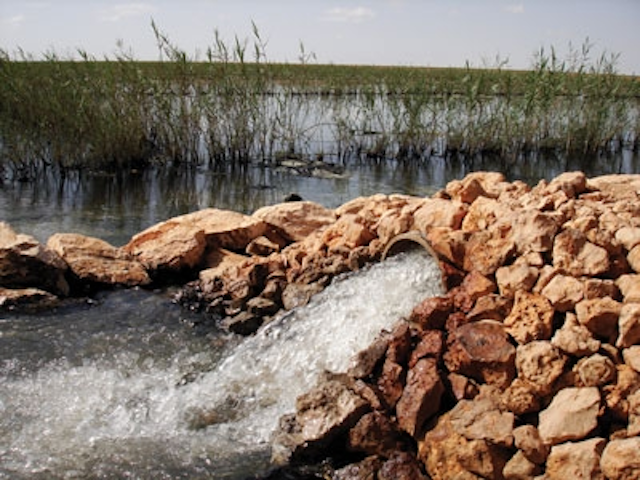 Sunset on Bellingham Bay in North Puget Sound near the Canadian border. Photo: U.S. EPA
Nutrient overload can also affect groundwater.
"If too much manure or fertilizer is being applied to the landscape," Psyk said, "it can't be processed by the soil and seeps through."
This can result in elevated nitrate levels in groundwater, causing various human health issues.
In combating excess nutrients, Psyk said the agency is using different approaches with varying levels of success.
In Idaho, for example, the agency has worked with the state officials and other stakeholders in developing good total maximum daily loads (TMDLs).
"We've derived good targets for nutrients and then translated those targets into some very strong NPDES permits for municipalities and industrial sources," Psyk said. In fact, the agency has developed some of the most stringent permit limits in the country.
"That's going to go a long way toward addressing the problem," she said. "Often you hear that it's primarily a non-point source issue but in point of fact, when you have major municipalities or industries located on the river and discharging to it, those sources can certainly affect the waterbody."
Highlighting another success, Psyk pointed to the recent issuance of a major new permit for confined animal feeding operations (CAFO) in Idaho.
"It's a new permit that requires some advanced new techniques for managing the application of manure to the landscape," she said. "We're excited about how that's going to help us better deal with the manure-driven impact to groundwater and surface water."
Pockets of severe depressed dissolved oxygen also exist in Puget Sound, an ecologically important water body in the Pacific Northwest that Psyk compares to the East Coast's Chesapeake Bay. Region 10 is working with the state of Washington to address excess nutrients here. A product of that collaboration are new stormwater permits that the state of Washington is about to issue.
"We had a big hand in working with them to incorporate components of green infrastructure and low impact development that will help control some of the runoff that's getting into Puget Sound and creating the problem," she said.
Toxics
EPA Region 10 is also acutely focused on controlling toxics, a term that comprises a number of substances — metals, pesticides, and bioaccumulatives like PCBs — deemed to be hazardous to human health.
In Oregon, the agency has worked closely with the state Department of Environmental Quality (DEQ) and the Confederated Tribes of the Umatilla on revised toxics water quality standards to protect human health.
"These standards are 10 times more stringent than they had been in the past," said Mike Bussell, Director of the Office of Water & Watersheds in Region 10. "What was really driving that is a growing recognition that, here in the Pacific Northwest, we consume more fish in our diet [than the national average]."
The agency's cutting edge work on toxics isn't confined to Oregon.
"We're seeing the concept spread," said Bussell, "and we're starting to work to upgrade standards in the state of Idaho."
With the many tribal reservations around the region, there's a lot of work happening in Washington as well, he said.
The Columbia River watershed basin, which has its beginnings in Canada and covers territory in Washington, Idaho and Oregon, also struggles with toxics.
"It's a fundamentally critical watershed for the Pacific Northwest," said Bussell, "and it's a concerted area we're working on in terms of controlling toxics in the water column and in sediments."
The agency has worked in a collaborative fashion with environmental groups and other governmental agencies to develop and implement hands-on voluntary efforts to control toxics.
Monitoring is indicating that those efforts, while not regulatory in nature and primarily voluntary, are beginning to yield encouraging results.
One example is a pesticide collection program established in the Walla Walla area.
"Often people have a lot of stuff in their basements that must be properly disposed of," explained Psyk. Under the program, event organizers communicated information to the community about where they could bring empty pesticide containers for proper disposal. "It was a no fault, no fee kind of system," Psyk said.
Pesticide collection programs in Region 10 aren't confined to residential communities — the agency has had great success with similar initiatives in the agricultural community as well. In Washington's Yakima Valley, a sort of ground zero of agriculture in the state, EPA worked with the Department of Agriculture trying to organize a pesticide roundup for farmers.
"It was quite amazing," recalled Bussell, "to see the amounts of legacy pesticides — including DDT — that came out of basements and warehouses."
Without these types of events, pesticide disposal can be very confusing and costly. In most cases, people want to do the right thing, Bussel observed. But they just don't know where to take them or can't afford to have them managed by a hazardous waste collection facility.
"Working with the state agencies and the Department of Agriculture," he said, "we've been very successful in trying to get our arms around some of those pesticides that otherwise might be disposed of improperly."
Temperature
The Pacific Northwest is home to a significant number of endangered salmonic species of fish, which require cold water for their wellbeing. Improper forestry and agricultural practices here have resulted in very unusual pollutant: temperature.
Streams on the western side of the Cascades historically and in their natural state would be quite forested, creating shade that's crucial for maintaining the cold temperatures fish here have evolved to require.
"There would be a good shore or riparian area with native vegetation," Psyk explained, "which protected those streams and kept them cool." But with population growth and development, rivers and streams have been altered — straightened out, banks cleared, hard surfaces introduced — changing the waterways' function and conditions and, ultimately, warming them.
"We're trying to deal with this very complex problem," said Psyk, "that's affected by a lot of activities, like agriculture." Working with various sectors, the agency is focused on improving the health of the riparian area.
One example of a success, Psyk said, is in Oregon where some municipalities are permitted to comply with temperature limits set to protect salmon. An interesting side effect that's emerged is an innovative water quality trading program. Sometimes expensive chillers are a facility's only option for meeting its limit at the point of discharge, Psyk explained. Not only is this cost-prohibitive, it really doesn't solve a complex problem like temperature. Instead, the facility works with local landowners to purchase the restoration of riparian areas and streams to restore the natural shading, enabling the system to function better.
"It's resulted in a lot of restoration of areas that have been changed through land use and development," Psyk said.
Alaska
Owing to its location, size, and sparse population, Alaska presents a host of unique challenges, which EPA Region 10 is highly focused on addressing. With precious metal prices rising, interest in mining in Alaska has greatly increased.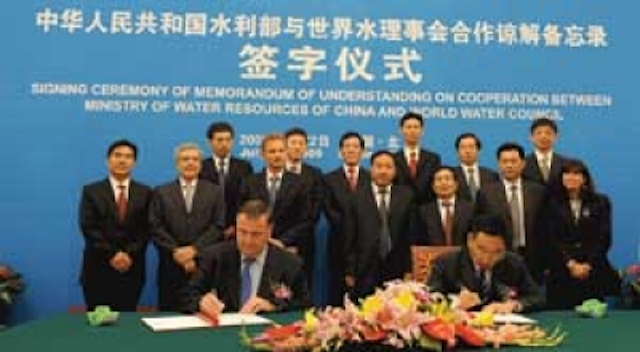 Mt. Baker stands watch over Bellingham Bay in North Puget Sound. Photo: U.S. EPA
"To be honest," said Bussell, "our experience with mines in this region, as in other areas of the states, hasn't been all that positive in terms of their ability to control runoff and contamination over the long haul, particularly after they've ceased mining operations."
This is an issue an areas like the Bristol Bay watershed, which is attractive to mine developers while at the same time is the most productive wild sockeye fishery in the world.
A strong push for energy independence has also spurred interest in oil and gas exploration and production in the Arctic Ocean, again testing the fine line between industry and environment.
"We are responsible for permitting wastewater discharges from oil and gas exploration under the NPDES program," said Bussell. "We have proposed general permits out for both the Beaufort and Chukchi Seas, and we hope to finalize new permits by October."
It's important to remember, Bussell pointed out, that those same waters are also hunting areas for a number of indigenous tribal communities on the North Slope who still rely on whales and other sea mammals for their primary subsistence. "Working through that and making sure they have a voice and that we're factoring in their issues as we develop these wastewater discharge permits is a huge deal for us."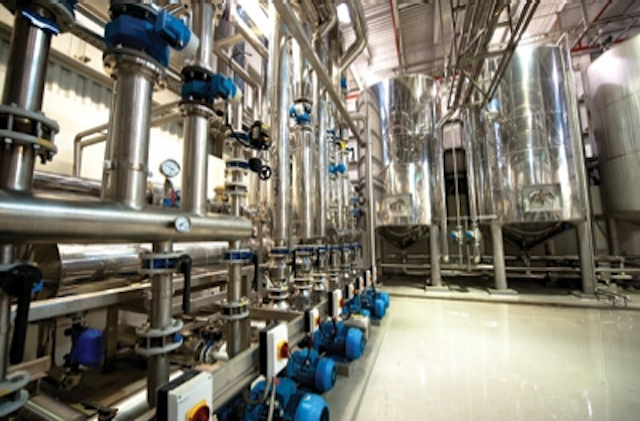 An aerial shot of Orcas Island in Puget Sound. Photo: U.S. EPA
The agency is also working on basic sanitation in remote native villages, many of which are not connected by roads. "We still have some village communities that rely on the honey bucket system for wastewater sanitation," said Bussell. Drinking water challenges are also an issue.
The agency is working with other state and federal agencies on developing improvements on those fronts, "which is a major challenge compounded by the extreme weather conditions that we face up there," said Bussell.
More WaterWorld Current Issue Articles
More WaterWorld Archives Issue Articles