Metering System Helps City Improve Reading, Billing Accuracy
The Town of Thorsby, AL, Water and Sewer Department serves approximately 1,150 customers each month including households, businesses and industry in Thorsby and nearby Jemison, AL. It operates two wells and a 300,000-gallon storage tank.
Mar 1st, 2012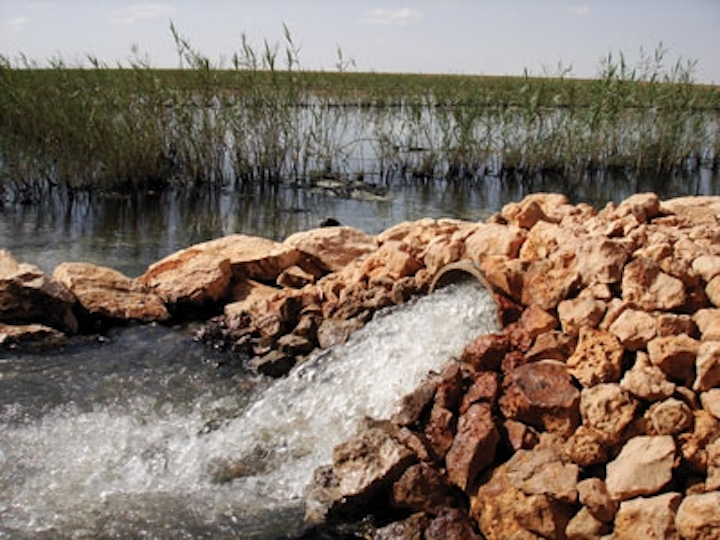 By John Fillinger
The Town of Thorsby, AL, Water and Sewer Department serves approximately 1,150 customers each month including households, businesses and industry in Thorsby and nearby Jemison, AL. It operates two wells and a 300,000-gallon storage tank.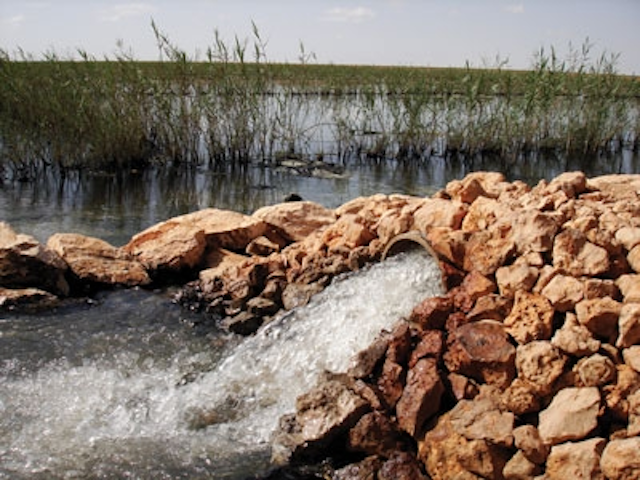 Terry Jackson, Thorsby's Public Works director, said the process of swapping out registers, like this one located in a hard-to-read pit, is fairly quick and simple. As part of the new AMR system, it will enable the meter reader to more efficiently and safely obtain accurate water meter readings.
To improve the accuracy of meter reads and billing, the town decided to modernize its water metering technology.
Thorsby's Public Works director, Terry Jackson, explained that the existing manual meter reading system requires meter readers to walk up to each meter and then enter the reading into a handheld data collection device. They have been using this system for about 10 years and, over time, the equipment has become inaccurate and undependable, causing significant issues and inefficiencies.
"The old system has seen better days," said Jackson. "For example, last month, after we read the meters, we had to go back and re-read them again. We had lost every reading. And this month," he added, "the reads duplicated last month's bills. We had to re-field everyone to correct those water bills."
Having to re-read meters, Jackson explained, needlessly wastes manpower and money. "Inaccurate readings equate to increased unaccounted for and unbilled water, which means missed revenue," he said.
The town selected an Automatic Meter Reading (AMR) system from Badger Meter. The system includes handheld remote reading devices that use radio frequency to collect information from the meters when readers either drive or walk by.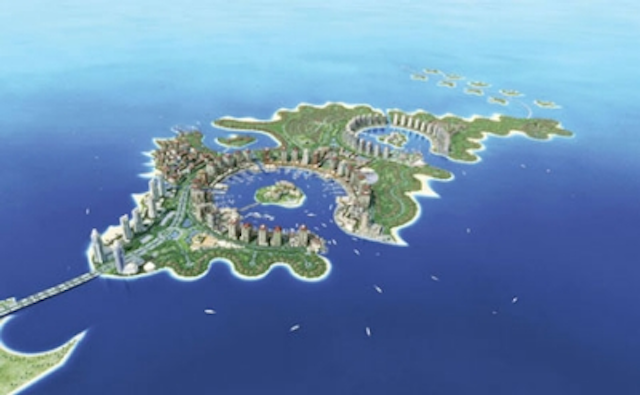 The meter incorporates a nutating disc design that provides long-term field performance, precise accuracy, and very low pressure loss.
New registers that include state-of-the-art transmitters will be phased in to retrofit or replace older or inaccurate meters along with the rest of the system. Central Pipe Supply will assist with installation and training on the new system.
"The first meters to be upgraded will be those in the most challenging areas," said Jay Wood, account manager at Central Pipe Supply.
Jackson said they'll begin with a meter swap out program where the city can upgrade its meters and have more radio reads in the system. "We'll be starting with 10 initial meters, and then change out up to 40 per month, as the budget allows," he said.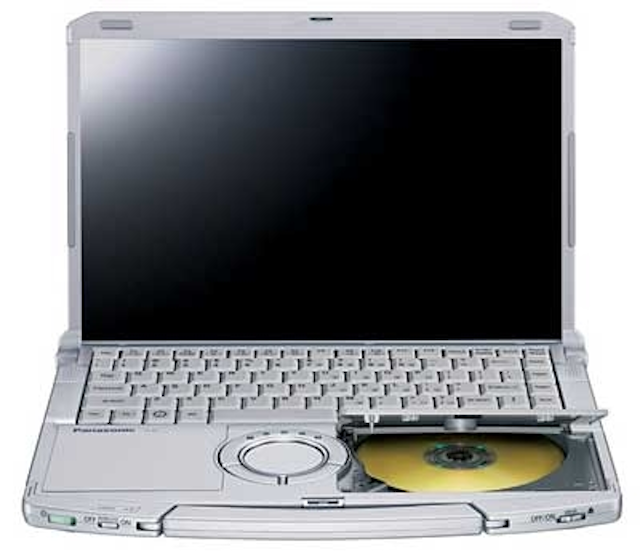 Designed with durability and ease of use in mind, the ORION® Trimble® Ranger™ Handheld device enables meter readers to gather data via a radio signal when driving or walking by a meter that is equipped with a transmitter.
Jackson estimated that, once fully deployed, the new system will reduce reading time from three days to one day or less. Moreover, the increased accuracy and ease of meter data collection is projected to generate more revenue for the town.
Workers will be able to do both walk-up and drive-by reads in dangerous and/or hard-to-read locations.
"This will help keep workers safer on busy roads, rough terrain or in inclement weather because they won't have to leave their vehicles," Wood said. It's also expected to be much quicker and more accurate since there's no need to key in information.
They city's main goals are to see a revenue increase and a drop in maintenance, labor and fuel costs.
"Right now, we don't have radio reads. Everything is manual, which means our workers have to go to each meter and punch in the numbers," Jackson said. It's time-consuming and requires a lot of fuel to power the trucks they use.
The new system will work together with data analytics software to assist in billing, tracking and overall water use analysis, which will help utility staff when customers have questions about water usage. The improved accuracy and analysis will also help the Water and Sewer Department detect potential leaks. If there are issues, the department can alert the homeowner that repairs may need to be made.
Jackson recommended these particular products because of their accuracy, quality and ease of maintenance, he said.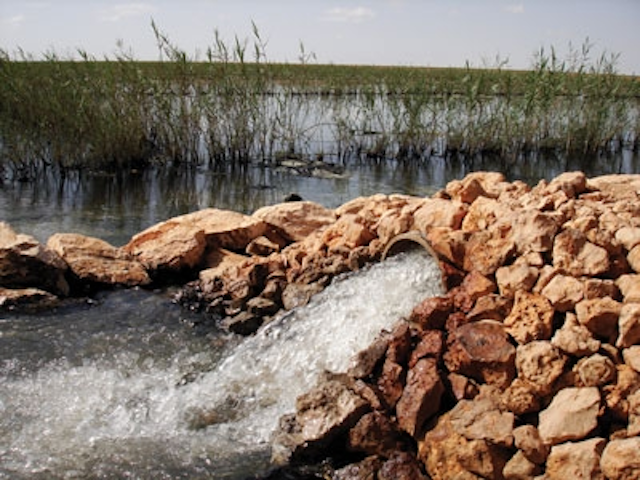 Ricky Wells, one of Thorsby's meter readers, prepares to install a new Badger Meter Recordall® Disc Series meter and register, which includes a transmitter, so he can conveniently gather meter data as he drives by.
"I've been putting Badger Meter water meters into our system for probably 15 years, so we can convert a lot of them over without changing the whole meter out," he said.
The design of the meters was another consideration. Jackson said the nutating disc design resulted in less clogged meters.
"When we do have a clog, which is very seldom, we can pull down the meter in the system, clean it out, put it back together and move on," he said.
According to Thorsby Mayor Dearl Hilyer, these water infrastructure upgrades are being made possible, in part, thanks to initial state funding of $4,000, appropriated by State Representative Kurt Wallace.
"We are thrilled to have the opportunity to upgrade our systems with technology that will help us reduce operating costs, while enhancing customer service and safety," said Mayor Hilyer. He added that funds from the Town of Thorsby will also be used to finance the improvements. "It's an investment in our infrastructure that will provide many benefits for years to come."
About the Author: John Fillinger is marketing manager (Meter Reading Solutions) at Badger Meter and has more than 18 years of experience in the water utility industry. An expert in meter reading technologies, he speaks regularly about the benefits of AMR systems for utilities' overall system performance. He is an active member of the American Water Works Association (AWWA) and the Automatic Meter Reading Association (AMRA). He can be reached at jfillinger@badgermeter.com.
More WaterWorld Current Issue Articles
More WaterWorld Archives Issue Articles