Scada
Aqua-Aerobic Systems has enhanced its IntelliPro® process monitoring and controls system by adding automatic adjustment capabilities for biological nutrient removal (BNR), and chemical addition.
Jan 1st, 2012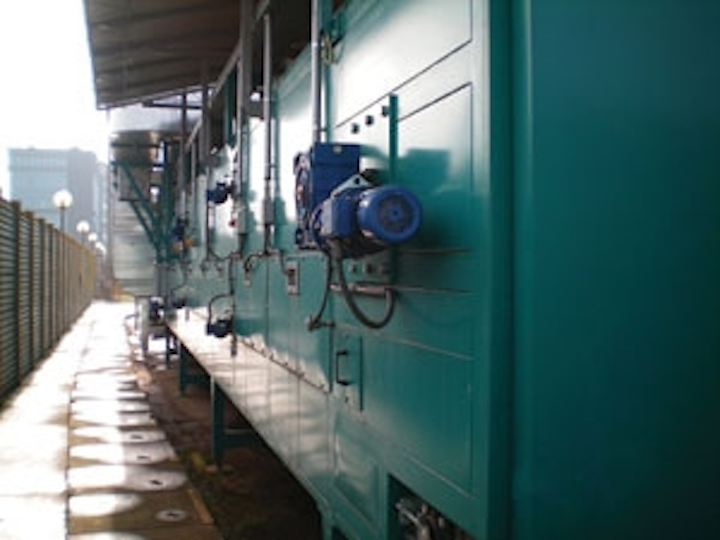 Process monitoring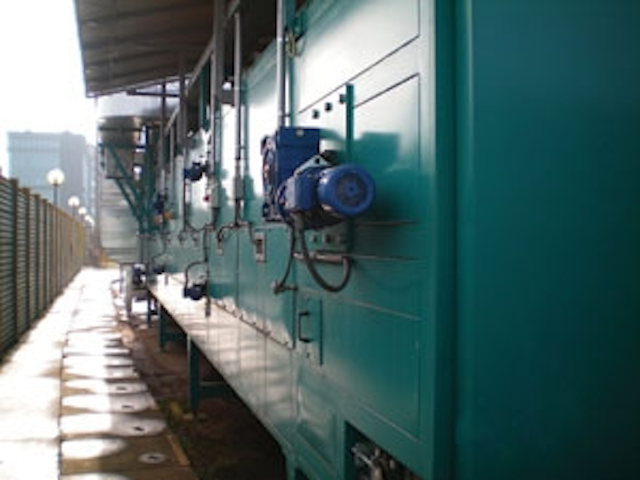 Aqua-Aerobic Systems has enhanced its IntelliPro® process monitoring and controls system by adding automatic adjustment capabilities for biological nutrient removal (BNR), and chemical addition. The system provides a link between operations, equipment and treatment goals with the added benefit of reduced energy consumption and operator time savings. The system provides calculation of process parameters, instrumentation feedback, enhanced process trending and status response, process optimization through Active (automatic) Mode, online process support through the BioAlert™ notification and guidance program, as well as additional O&M support tools.
Aqua-Aerobic Systems Inc.
www.aqua-aerobic.com/intelliPro.asp
---
Pressure instrumentation
Heise® pressure instruments provide the high accuracy measurements required for critical test, calibration and process applications. The unique blend of product configurations includes the company's 0.1% precision dial pressure gauge, the modular PTE-1 handheld calibrator and high accuracy digital pressure indicators and transducers. The instruments offer ranges from 0.25 inches of water to 100,000 psi and accuracies to ±0.025% FS, Heise® precision instruments provide reliable, precise readings when measurement certainty is imperative
Heise®
www.heise.com
---
Chlorine monitoring
Sierra Instruments' new Chlorine-Trak™ 760S Thermal Mass Flow Meter was specifically designed to perform as a mass flow measurement solution for chlorine injection processes. The meter has a flow body manufactured from Kynar® polyvinylidene fluoride resin (PVDF).
Sierra Instruments
www.sierrainstruments.com
---
Controller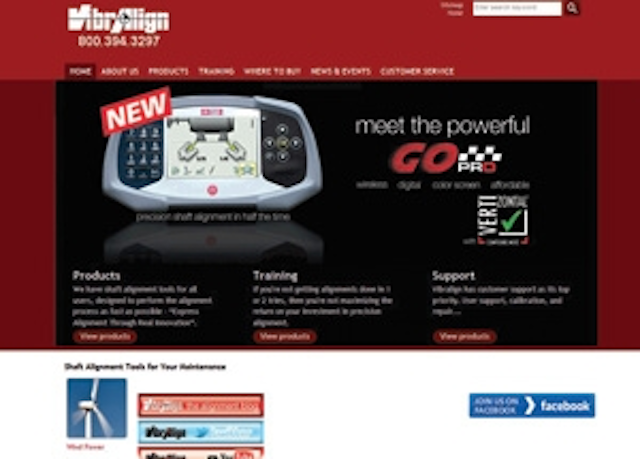 Burkert Fluid Control Systems has developed the MultiCell Type 8619 multi-channel controller for water treatment applications. In reverse osmosis systems, the controller can be used for monitoring functions as a flow indicator, to measure the ORP value or percentage retention value. It can also be used for control tasks, such as regulation of the pH value and the dosing of chemicals and ratio control. The modular controller is adapted at the factory to the particular application and customer specifications.
Burkert Fluid Control Systems
www.burkert-usa.com
---
Level monitoring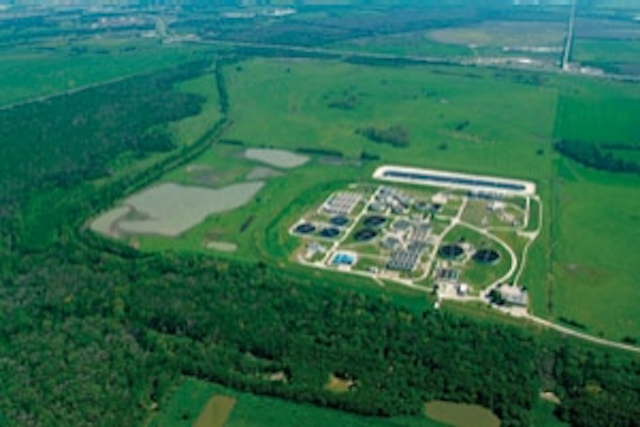 Pressure Systems has introduced TruBlue, a new line of submersible level transducers that measure water level and water quality, and offer more memory and a longer battery lifespan. The line of instruments is specifically designed for long-term measurement of water levels in environmental and watershed management applications including ground water, surface water, canal and harbor monitoring. With an internal memory of 8 MB, TruBlue 555 Level transducer is capable of storing up to 550,000 level and temperature measurements.
Pressure Systems
www.trubluemonitor.com
---
Level monitoring
According to the SDI-12 Support Group Manual, standard communication lengths for SDI-12 sensors is limited to 200 ft. With the Solinst Levelogger Series, users have the option of connecting a Levelogger with a Direct Read Cable (in lengths up to 1,500 ft.), to an SDI-12 Interface Cable. This effectively extends the distance from the logger to the SDI-12 datalogger by up to 1,700 ft., saving budget and adding flexibility.
Solinst Canada Ltd.
www.solinst.com
---
Data historian
GE Intelligent Platforms has announced the availability of its latest software product, Proficy® Historian 4.5. This Enterprise Historian solution collects, aggregates and organizes the massive amount of data that exists across organizations enabling effective decision-making and tight governance. It can be integrated into any company's enterprise systems portfolio through an open, flexible architecture that leverages existing investments. The new version adds support of more than 15 million tags.
GE Intelligent Platforms
www.ge-ip.com/historian
---
Rugged tablet computer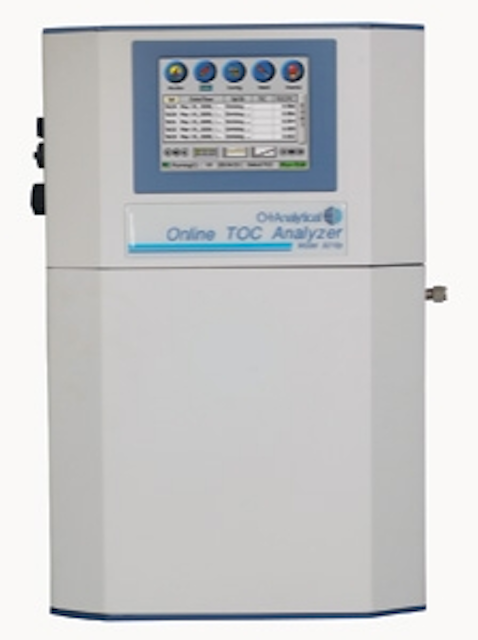 Panasonic has unveiled the Toughpad™ family of professional-grade Android™-powered tablets, which includes a 10" and 7" device. The devices will be supported by an eco-system that includes an enterprise focused app store, peripherals, developer tools, deployment support and more. The 10" Toughpad A1, available first, is ideal for highly mobile outdoor workers in the public sector. The device can also be used as a pen/paper replacement. The 7" version will target similar markets.
Panasonic Solutions Co.
www.panasonictoughpad.com
---
Sludge blanket detector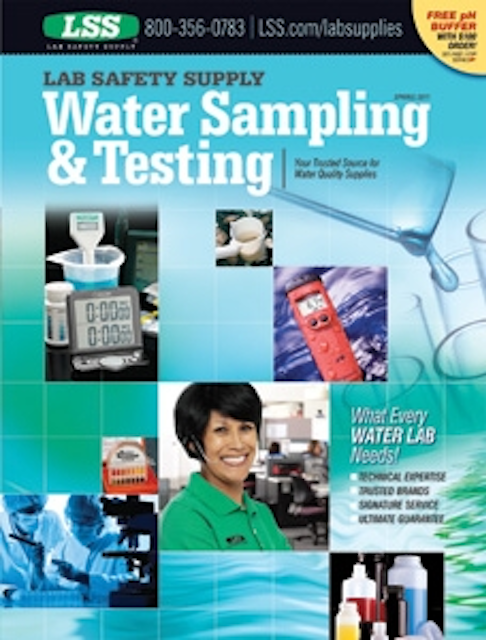 The Markland Model 602 Sludge Depth Meter is suited for measuring the sludge blanket in dissolved air floatation tanks, SBRs, inclined plate clarifiers, tanks and clarifiers. It can help automate sludge level detection. The meter has four power levels to adjust for different concentrations of sludge. This allows it to find the thick sludge in wastewater treatment plants and also find the very light flocs found in some drinking water plants. The meter can also be used to find the level of any interface in a liquid.
Markland Specialty Engineering
www.sludgecontrols.com
---
Hydrologic data management
Aquatic Informatics has released the latest version of its software, Aquarius 3.0 R2. The new release includes a number of innovative software features and updates, including the introduction of DataMart, which gives data managers access to data within the Aquarius Server. The software also features a flexible new tool for creating a derived time series and improvements to supported configurations, particularly for single users, who can now run Workstation and Server on the same computer.
Aquatic Informatics
www.aquaticinformatics.com
---
Cellular controller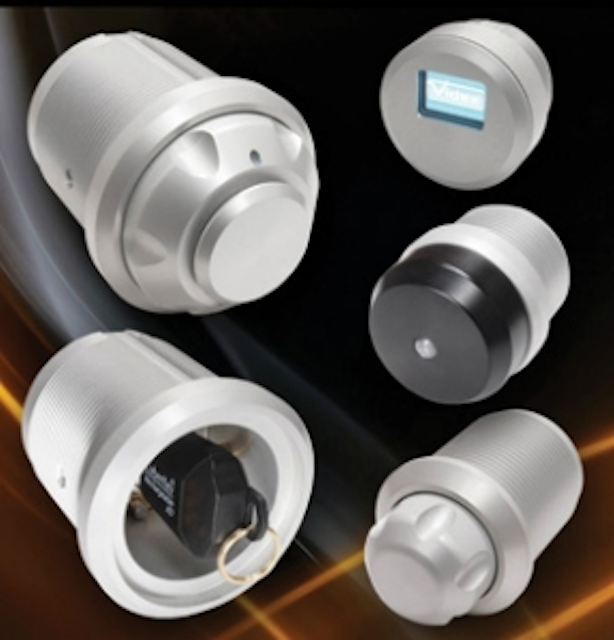 Xenon's T925 Wireless Cellular Controller connects remote sites with central control and monitoring stations through cellular networks. A T925 remote communications network eliminates the need to make hardwired Ethernet connections to the Internet or to an intranet at each remote site and at the central control and monitoring station, and the network operates from any location worldwide with cellular coverage. Typical applications include pipelines, pump stations and electrical substations. Up to 250 T925s can simultaneously communicate through the cellular network with a VPN router installed at a central control and monitoring station.
Xenon Inc.,
www.xenoninc.com
---
Flow monitoring
Primary Flow Signal offers a line of flow metering solutions for the municipal water/wastewater industry. The company's Halmi-Venturi Meter (HVT) flow meters are engineered in a variety of customized and standard form factors ideal for a multitude of municipal applications. A sampling of the product line includes the HVT-CI Series from 4" through 96" in gray or ductile cast iron; Patented PFS-Sealed Metering™ System optimized for line fluids consisting of solids-bearing liquids, such as sewage; and the HVT-FV Series ideal for specialized materials selection and beta ratios, as well as line sizes from a standard 0.75" to 144" and up to 180".
Primary Flow Signal
www.primaryflowsignal.com
---
Flow meters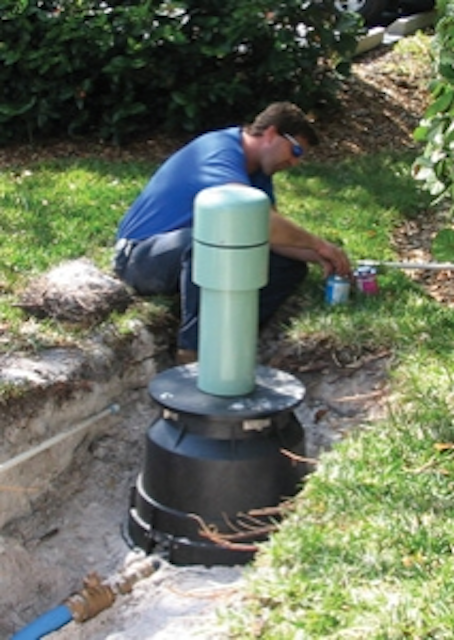 ABB has upgraded its AquaMaster electromagnetic water flowmeter range with an expanded range of power source options, making it ideal for water billing applications in virtually any location. The meter series offers a choice of mains and battery power options, plus a renewable power version which can draw power from either solar or wind-powered energy sources. A simple DC (6-21V) connection can be hooked up to sources as small as a 5W solar panel or 60W equivalent wind supply. When coupled with its use of super capacitor energy storage technology, this feature eliminates the need for either mains or battery power.
ABB
www.abb.com
---
Remote monitoring
The Aquavx Scout RTU is the gateway to the company's Advanced Remote Monitoring service. The new panel mounted RTU offers full functionality in a compact package with 10 digital/discrete/pulse inputs, four analog inputs, two relay outputs, and MODBUS RTU support over its RS485/RS232 port. Users can receive real-time alarms via SMS, email, or automated voice telephone call, volumetric flow calculation, historical data, trending, and reporting for less than they would typically pay for a traditional landline based dialer.
Aquavx
www.aquavx.com
---
Telemetry, remote SCADA
Schneider Electric offers reliable and flexible products for Telemetry & Remote SCADA applications. Its SCADAPack E field controllers are designed to optimize monitoring and control of remote water assets, such as pump and lift stations, distribution networks, and treatment plants while ensuring data integrity, overall system visibility and security. Featuring the power of DNP3 and IEC 60870-5 on a scalable platform, operators benefit from no holes in data even when communication links go down.
Schneider Electric
www.controlmicrosystems.com
---
Control panels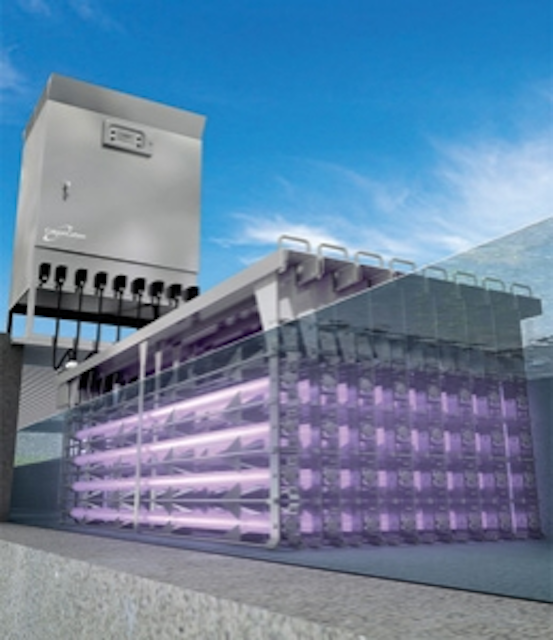 The WS Series control panels from SEE Water are advanced simplex and duplex panels controlled by mechanical float switches designed for wastewater and sewage pump applications. The panels come standard with NEMA 4X enclosures, upgraded pump protection and auxiliary contacts for building management and SCADA systems. The panels and technology make complete application status available 24/7. All panels manufactured by the company are 100% factory tested and ARRA Certified (Made in the USA).
SEE Water Inc.
www.seewaterinc.com
---
Level controller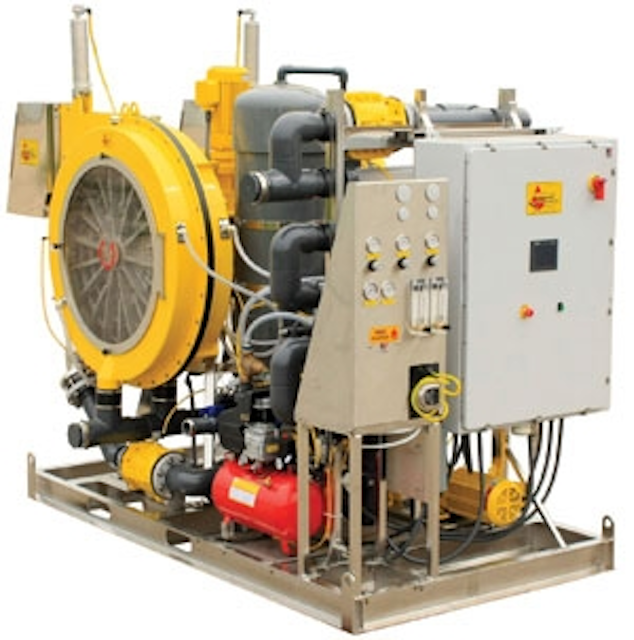 The new Greyline DLT 2.0 can measure both differential level at a barscreen, plus open channel flow through a flume. It works with two non-contacting ultrasonic sensors. One sensor is installed upstream from the barscreen and a second sensor downstream for differential level control. Users can install the second sensor in a flume to control and transmit differential level control plus flow. The controller includes relays for barscreen rake and level control as well as three 4-20 mA outputs (upstream level, differential level, downstream level or flow).
Greyline Instruments Inc.
www.greyline.com
---
pH/ORP monitoring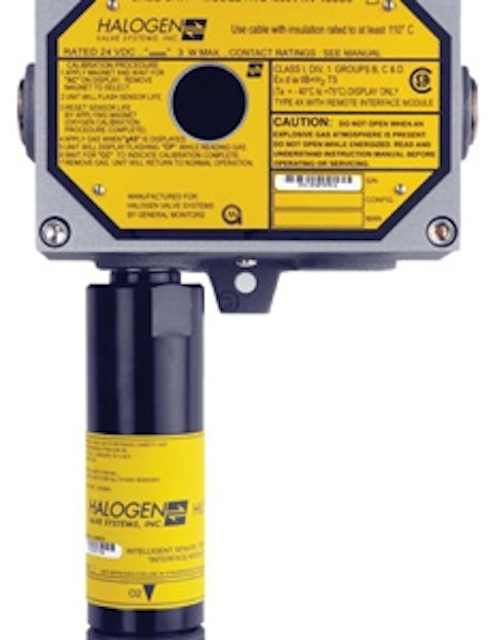 Process and plant engineers looking for a simple, economical way to measure pH/ORP in pressurized tanks and main lines will find the precision S656CD Sensor Electrode installed with the S675 Hot-Tap Assembly from Sensorex simplifies installation and maintenance to reduce instrument installed and life-cycle costs. The flat-surface, self-cleaning electrode combined with the insertion assembly enables pH measurements to be made in pressurized tanks and main lines without having to use stainless steel components.
Sensorex
www.sensorex.com
---
Remote monitoring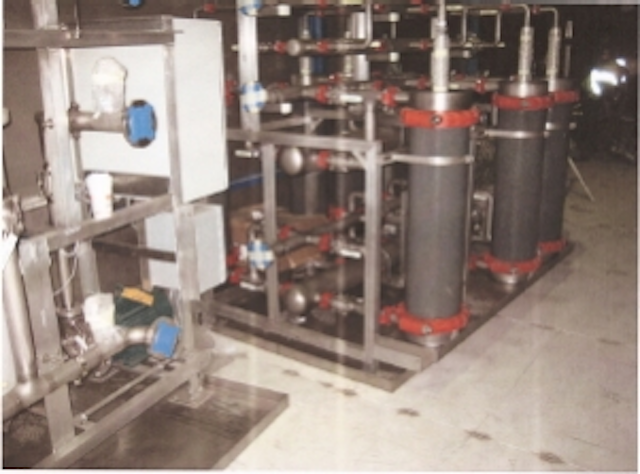 Remote telemetry units from Telog Instruments collect and transmit data wirelessly to a municipality's water management operations center. Once the data arrives, Telogers Enterprise 5.0 information management system makes it accessible in real time, allowing technicians to review data in a few minutes. The RTUs operate on a 6V lantern battery with a life of up to two years. Users can generate reports using Enterprise functions or Crystal Reports templates, and even retrieve data from NOAA to store within the Enterprise database—using this data to examine events and calculate the effects of weather and climate on their water distribution system.
Telog Instruments
www.telog.com
More WaterWorld Current Issue Articles
More WaterWorld Archives Issue Articles