Products & Services: Tanks & Structures
Collection of Tank and Structure products and services.

Aug 1st, 2012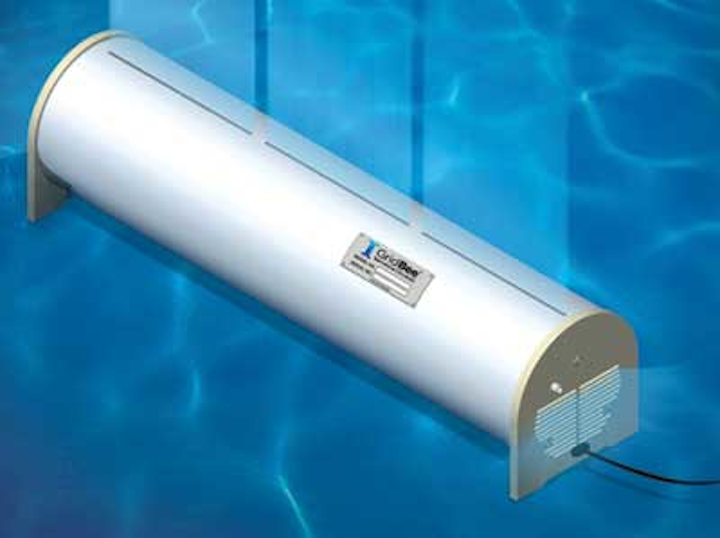 Tank mixer
SolarBee has announced that its GridBee GS-12 potable tank mixer is now available with a 120v motor, as well as the original 48v motor. The 120v motor option eliminates the voltage converter box and reduces the total project cost to under $10,000 in most cases. Developed from the same long-distance circulation technology as the solar-powered models, they help solve water-quality problems by creating a near-laminar flow that can prevent and control stagnation and thermal stratification in potable-water storage tanks.
SolarBee Inc.
http://potablewater.solarbee.com
---
Packaged lift stations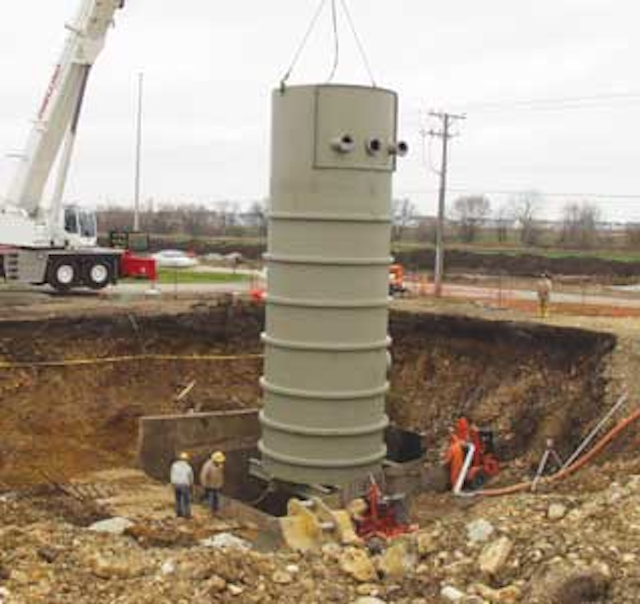 Metropolitan Industries' MetroRail packaged lift stations are designed to handle raw sewage, stormwater, cooling water and other applications. Control systems can be designed to include emergency back-up power systems, telemetry or SCADA panels, and local and visual alarms.
Metropolitan Industries Inc.
www.metropolitanind.com
---
Tank covers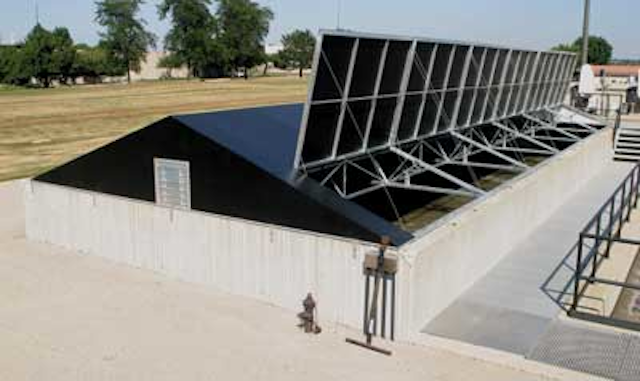 Defender™ Tank Covers are custom manufactured from industrial grade materials to fit the profile of new or existing wastewater treatment or potable water tanks. Odorous gas emissions from wastewater treatment facilities generate complaints from local residents and are subject to the Clean Air Act Amendments of 1990. Odor control covers contain volatile organic compounds at their source.
Environetics Inc.
www.environeticsinc.com
---
Storage tanks
Caldwell Tanks has associated with Fusion Tanks & Silos. Fusion has substantial experience in engineering and manufacturing of glass-fused-to-steel bolted tanks and silos around the world since 1959. As a result of the association, Caldwell will build glass-fused-to-steel bolted composite elevated tanks throughout the United States and ground storage glass-fused-to-steel bolted tanks regionally across all industry sectors.
Caldwell Tanks Inc.
www.caldwelltanks.com
---
Prestressed concrete tanks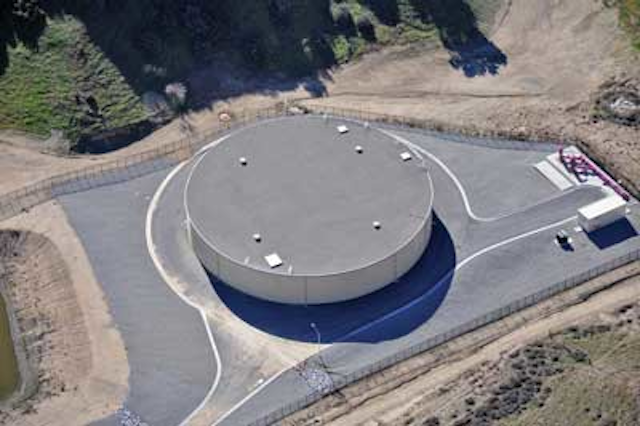 DN Tanks, the parent company of DYK Inc. and Natgun Corp., specializes in the design and construction of AWWA D110 prestressed concrete tanks used for potable water, wastewater, chilled water and other liquids. With over 130 years of combined experience, and over 2,500 tanks ranging in capacity from 40,000 gallons to 40 million gallons, the company offers expanded construction capacity, technical expertise and proficiency in multiple types of tank designs to provide customized liquid storage solutions.
DN Tanks
www.dntanks.com
---
Stormwater holding tank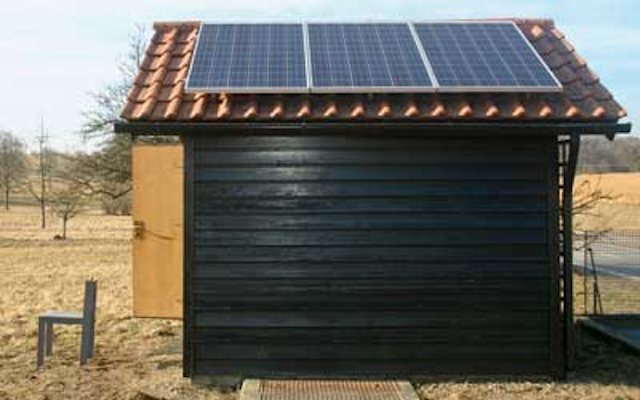 Festo has developed a stormwater holding tank solution that is energy self-sufficient. Solar and wind energy are used to generate and store electricity. The energy is used to power a control unit and operate pneumatic actuators. If the power supply from one of the energy sources fails, a built-in emergency function ensures that the gate valves can continue to be operated several more times until a repair or replacement has been carried out. Using a Festo GSM modem, the entire system can be controlled and monitored from a remote control center.
Festo
www.festo.com
---
Fabric buildings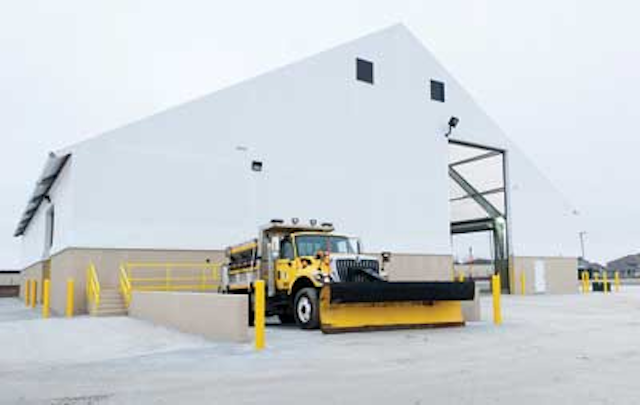 Legacy Building Solutions offers a line of fabric buildings that use structural steel beams instead of open web trusses. This new engineering concept provides a high level of flexibility for a variety of building applications, including wastewater treatment plants, salt and sand storage, public works, and general storage. The strength of the structural steel frame provides several engineering advantages, most notably the flexibility to customize buildings beyond the confines of standard sizes to the exact width, length and height required.
Legacy Building Solutions
www.legacybuildingsolutions.com
---
Tank services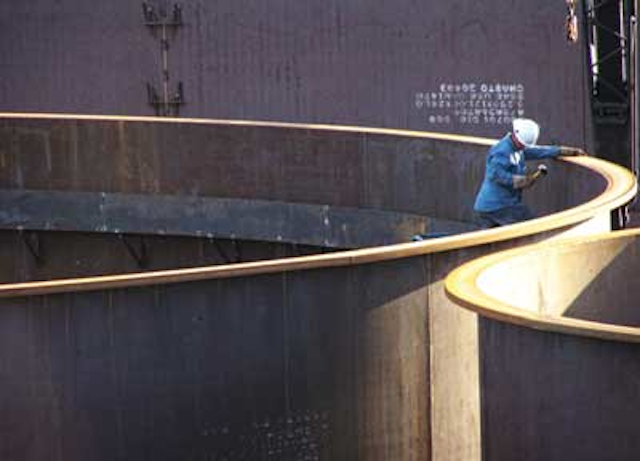 WesTech offers complete service from process design to turnkey installation of tankage, and erection of equipment on site. This can be of benefit to projects that include retrofit equipment or require single source responsibility for process integrity. This single source responsibility allows for plant owners and operators to rely on one manufacturer and one contractor to assure seamless integration throughout the plant and during the entire project.
WesTech Inc.
www.westech-inc.com
---
Storage tanks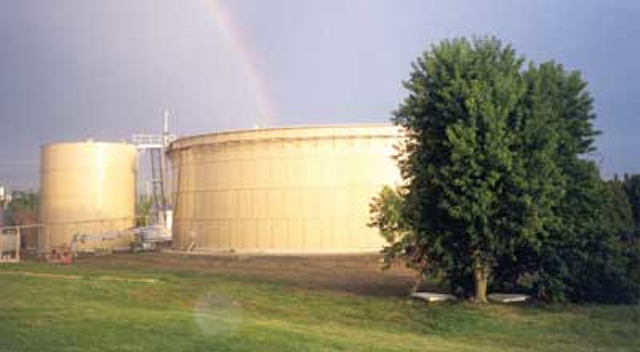 CST Industries manufactures factory-coated storage solutions including Aquastore glass-fused-to-steel and HydroTec epoxy coated tanks, as well as CST Covers (Temcor/Conservatek) aluminum domes, flat covers and reservoir covers for new and existing tanks. Whether your municipality or company requires storage for potable water, wastewater treatment process, industrial water or a special application, the company offers flexible and integrated designs worldwide.
CST Industries
www.cstindustries.com
---
Mixing system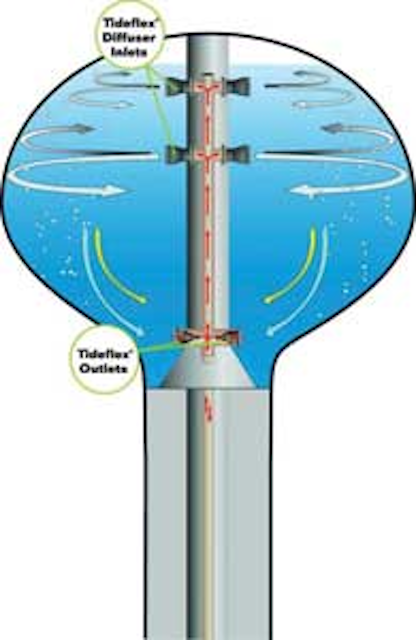 Tideflex Technologies' Tideflex® Mixing System (TMS) can improve the quality of drinking water in finished water storage reservoirs. The TMS is a combination of patented Tideflex Check Valve technology and a piping manifold that separates the inlet and outlet. The TMS can be installed in new or existing water storage tanks of all shapes and sizes to eliminate stagnation and short-circuiting.
Tideflex Technologies
www.tideflex.com
---
Bolted steel tanks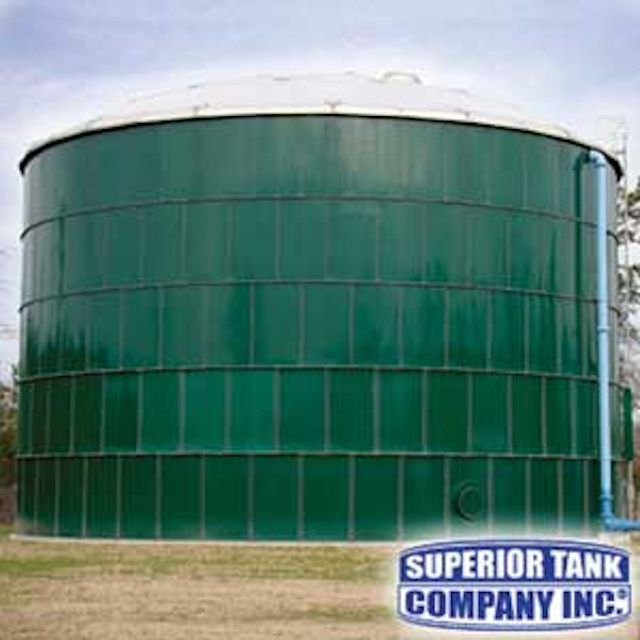 Superior Tank is a family-owned corporation that designs, manufactures, supplies and installs bolted steel storage tanks for potable water, wastewater, rain harvesting and fire protection. Its bolted tank capacities range from 10,000 – 2.5 million gallons and are designed to AWWA, NFPA, FM & API specifications. Worldwide delivery is available.
Superior Tank Co.
www.superiortank.com