New Literature
Compilation of print and digital information resources for the municipal water and wastewater markets.
Aug 1st, 2012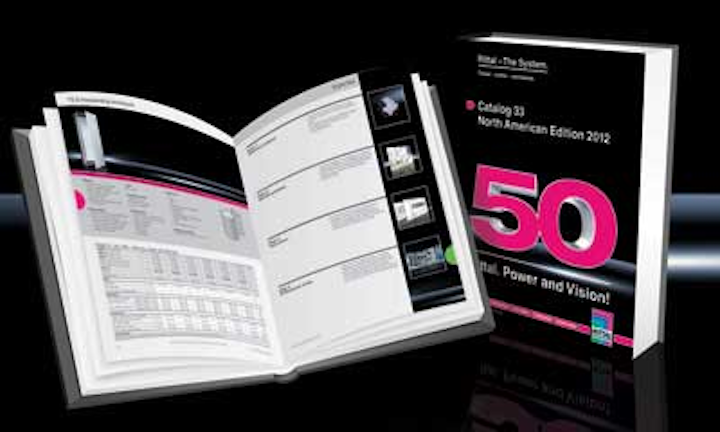 Turbine flow metering
Turbines Inc., a manufacturer of turbine flow metering systems, has developed a new web site. The site features technical and application information about the company's product line of flow meters and accessories. The company serves a wide range of industries, providing turbine flow meters, electronic monitors, accessories and replacement parts, many of which are available for immediate shipment.
Turbines Inc.
www.turbinesincorporated.com
---
Enclosures, boxes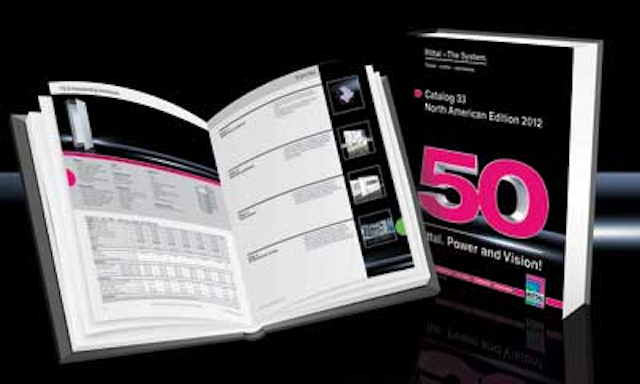 Rittal Corp. has published its most comprehensive product catalog with the release of Catalog 33, North American Edition. In nearly 900 pages, it features complete coverage of the company's lineup of IT and Industrial products from the largest security enclosures and mobile data centers to junction boxes, stainless steel enclosures and the nuts and bolts required to assemble accessories – and everything in between.
Rittal Corp.
www.rittal-corp.com/literature

---
Wet infrastructure blog
Innovyze has begun a blog designed to serve as a resource for users and potential customers of the company's software and systems. The site combines the technical knowledge and expertise of the company's support team with dynamic multimedia in order to provide users with accessible, comprehensive product information. The blog is written and edited by Innovyze engineers from offices around the globe.
Innovyze
blog.innovyze.com
---
Maintenance, repair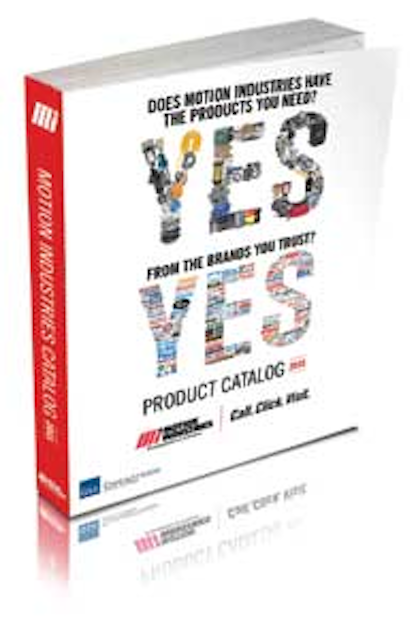 Motion Industries, a distributor of industrial maintenance, repair, and operation (MRO) replacement parts, has announced that their "YES" printed product catalog can now be ordered online at the company's website. Over 44,000 products covering 20 categories are available in the catalog, searchable by product or manufacturer.
Motion Industries
www.motionindustries.com
---
Flow products, applications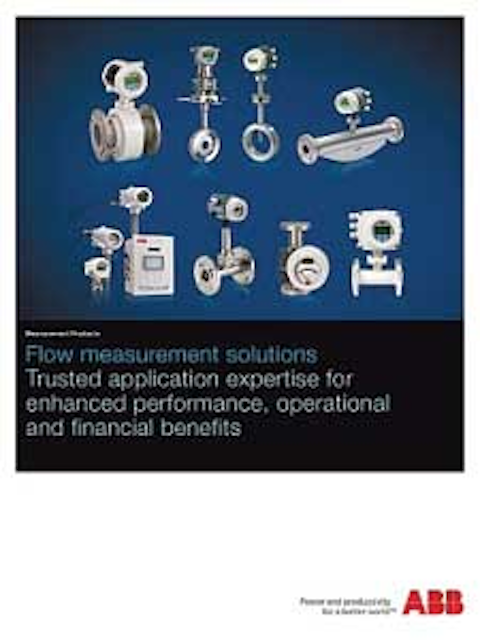 ABB's Measurement Products' business announces the availability of a full-color, 36-page brochure that covers the company's full range of flow measurement products. Discussed is a common HMI (Human Machine Interface) platform that enables users to configure, integrate and maintain ABB flow products. A one-page grid indicates the applicability of electromagnetic, vortex/swirl, thermal mass, Coriolis mass, variable area, and differential pressure flowmeters and flow computers to a variety of liquid, gas, and steam services. Another page covers the company's flow calibration facilities located worldwide. The brochure continues with comprehensive sections on the benefits of each flowmeter type, covering typical applications in process, oil and gas, power, hygienic, and water industries.
ABB Measurement Products
http://goo.gl/A3kqC
---
Ozone systems
Ozone Solutions, a supplier of ozone-related products and equipment for water, soil, and air purification, has launched a new website. The site offers users enhanced navigation of ozone information, research, and products. New product lines, new research, faster page load times, more accurate stock status of products, and improved product support have been implemented. The company has also introduced various new products and completely new ozone equipment product lines. New products include larger oxygen concentrators, as well as new turn-key ozone system product lines offering higher ozone production.
Ozone Solutions
www.ozonesolutions.com
---
Drainage basin software
Advanced Drainage Systems has a new program on its website that automatically designs a Nyloplast® drain structure. Entering just minimal information enables the proprietary software to customize a basin for any project. Input sections include type of pipe, basin diameter, and details for each branch including diameter, angle plus invert height. The program then provides a drawing and list of components that can be ordered or saved in the user's private account. Nyloplast basins combine ductile iron grates with a heavy–duty PVC structure.
Advanced Drainage Systems Inc.
www.basinconfigurator.com
---
Flow, level switch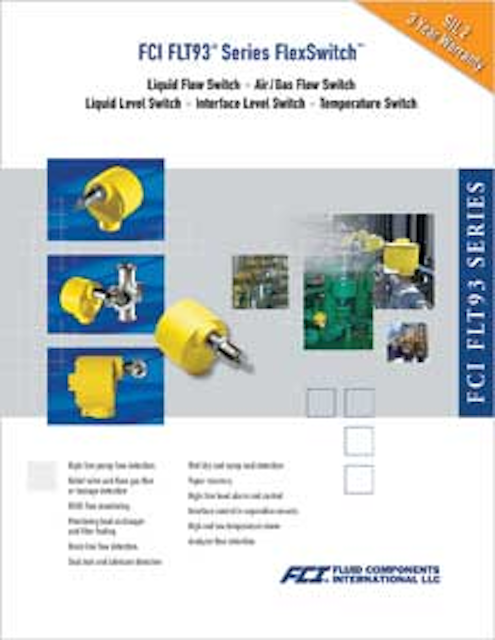 Fluid Components has published a brochure on its FLT93® Series FlexSwitch™, a dual-function instrument that can be configured for flow or level sensing, flow + temperature sensing or level + temperature sensing. A single FLT measures and monitors flow or level and temperature simultaneously. Dual trip points and 6A relay outputs are standard and are assignable to flow, level or temperature.
Fluid Components International
www.fluidcomponents.com
---
Liquid analysis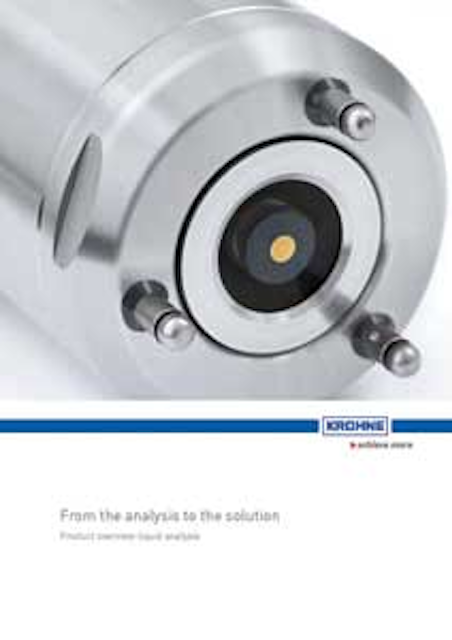 Krohne has released a new overview brochure for liquid analysis. The brochure, Analysis Product Overview, provides an overview of the company's line of analysis products from sensors to complete dedicated solutions for various industries. Easy to read charts help customers choose the right instruments for their application, including drinking water, power plant (cooling water and boiler feed water), food and beverage (steam generation), water or wastewater treatment (municipal or industrial), or sludge treatment.
Krohne Inc.
http://krohne.com
---
Flow meters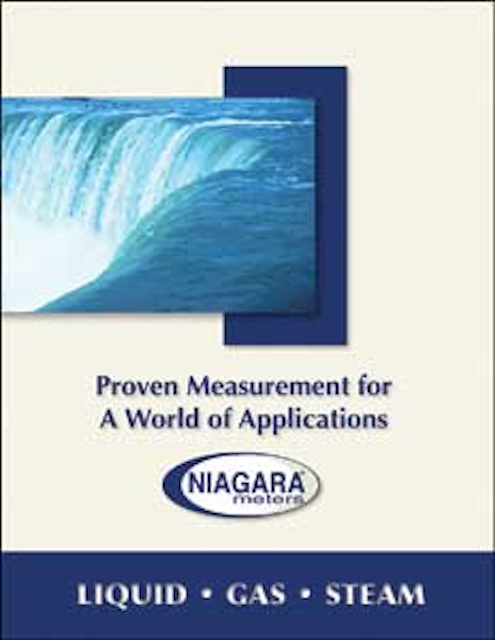 Niagara Meters offers a new Overview Brochure which describes its line of flow meters for applications including liquid, gas and steam. The product family includes positive displacement, turbine, magnetic, Forcemeter™, as well as ultrasonic flow meters. The brochure is 12 pages of full color and specifications.
Niagara Meters
www.niagarameters.com