New Article
Hills add character to most landscapes but rolling terrain can create an ugly scene for many wastewater utilities.
Jan 1st, 2019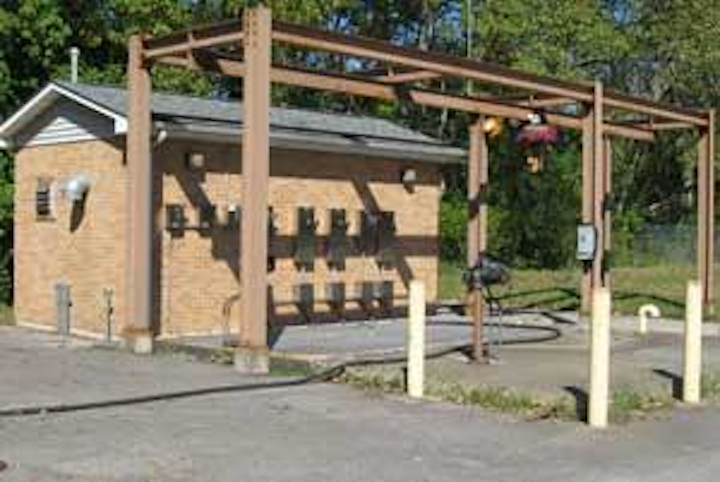 Hills add character to most landscapes but rolling terrain can create an ugly scene for many wastewater utilities. Consider the case of the Summit County (Ohio) Department of Environmental Services whose service area requires more than 200 pumps to move wastewater through its system. Several of these facilities until recently were notorious for clogging until an advanced pump technology restored their reliability.
The Ohio county was so named back in 1840 because it had the highest elevation along the Ohio and Erie Canal. As the area developed, the county's sewer system steadily grew to serve a group of municipalities. Today, the system has 108 pump stations and more than another 100 grinder-type units rated from a modest 25 gpm up to 75 gpm along the county's collection system. Between the gravity lines and pump stations, the system carries 15 mgd to the 8 mgd Fishcreek or the 4 mgd Springfield wastewater treatment plants. The remaining 25 percent of the daily flow is treated by wastewater treatment facilities serving Akron.
Ben Duke began his career with the utility decades ago working in the field as a vacuum truck operator, advanced into maintaining the pump stations, and today oversees the operation of the utility's many lift stations. There was a time not long ago when he planned on sending out a crew daily to unclog one or more pump stations. He attributes the chronic blockages both to their design, byproduct grease from restaurants and particularly to medical waste from assisted living and nursing homes along the lines.
"We have found everything from flushable wipes to rubber gloves, towels and even complete sets of scrubs," he said. "A lot of it would not break down, and would twist into bands around the pumps to become like a huge bungee cord.
The most problem-prone station was supposed to be a "self-cleaning" installation, sometimes referred to as a California design, whose wet well cascades the incoming flow down a sloped wall and into a trench along the floor from where it is pumped downline. The 1.5-MG Station #10 was equipped with three, 80 hp pumps, with one pump dedicated to the flush-cycle. It was common to have a 1300 gpm unit become clogged enough to operate only at 500 gpm or totally clog, Duke said.
"I had to send two men out daily and it normally took them three hours, at $20 per hour each man and the $40 per hour cost of a crane truck to restore operation," Duke said. "This went on for three or four years."
The problem compromised the efficient workforce assignments because Duke has only three mechanics and electricians, five operators and two instrument technicians. With the limited manpower to operate, he began exploring related pump technologies that might resolve the problem.
ITT Water & Wastewater, the supplier of Flygt submersible pumps, studied the problem and recommended a then recently introduced "N" pump on a trial basis. The technological enhancement developed by Flygt has proprietary features specifically engineered to combat clogging problems.
Much of the clogging could be attributed to the 3" diameter throat of the existing pumps. A field assessment by Flygt engineers concluded the pumps were too restrictive for sewage flow conditions handled by the most problem-prone stations.
The patented N pump technology features a 4" diameter discharge that, together with the impeller design, inherently improved the passage of material. In field tests where recurring blockages were an issue, the Flygt design not only eliminated clogging but delivered significant power savings.
With the N design, each leading edge of the rotating impeller passes across a stationary relief groove located in the pump suction. The dynamic action cleans and pumps away any rags, stringy materials and solids from the impeller without losing hydraulic efficiency. The operational concept can be more reliable than traditional chopper pumps that can grind rags and other debris but are resistant to hard foreign materials. By eliminating debris-induced drag and allowing the pump to maintain its RPMs, excess energy consumption is eliminated. Flygt maintains that energy consumption can improve by more than 40 percent.
"We retrofitted the Station Number 10, our worst problem, with one N pump and it performed admirably thereafter," Duke said.
He has since added the N pump technology to two other pump stations and has committed to a fourth whenever the district has available budget.
Of further interest, the field trial replaced an existing 88 hp pump with a smaller, 66 hp N-type pump. Success led to modifying two other pump stations with an N pump resulting in the same improvement. The district's forthcoming SCADA system will enable the district to closely monitor the stations and to activate their single N pump remotely when the two conventional units show signs of clogging. Experience has shown the N pump can handle the flow until a crew reaches the station. WW