New Literature
EBAA Iron has released a new product listing website at www.ebaa.com.
Apr 1st, 2009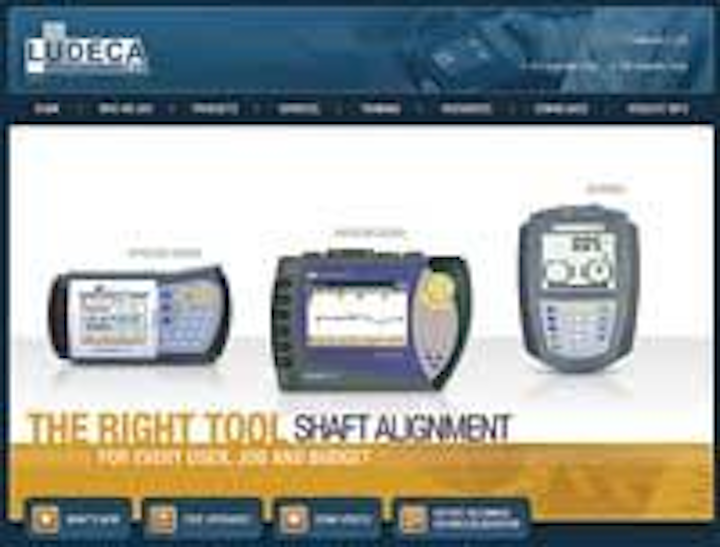 Joint restraints
EBAA Iron has released a new product listing website at www.ebaa.com. The site offers enhanced product listings such as pipe joint restraint and flexible expansion joints. These listings include images which assist the user in finding the exact product for their application. The site also includes submittal information, supportive documentation, and graphical representations A Restraint Length Calculator helps users determine the required restraint length for a new pipeline design.
EBAA Iron Inc.
Eastland, TX
Tel: 800-633-9190
Web: www.ebaa.com
Circle No. 242 on Reader Service Card
Alignment, vibration monitoring
Click here to enlarge image
Ludeca's newly redesigned website features a new look enhanced with Flash animations, improvements to the site's functionality, updated information on products and services, demo videos, tech notes, tutorials and much more.
Ludeca Inc.
Doral, FL
Tel: 305-591-8935
Web: www.ludeca.com
Circle No. 243 on Reader Service Card
Temperature sensors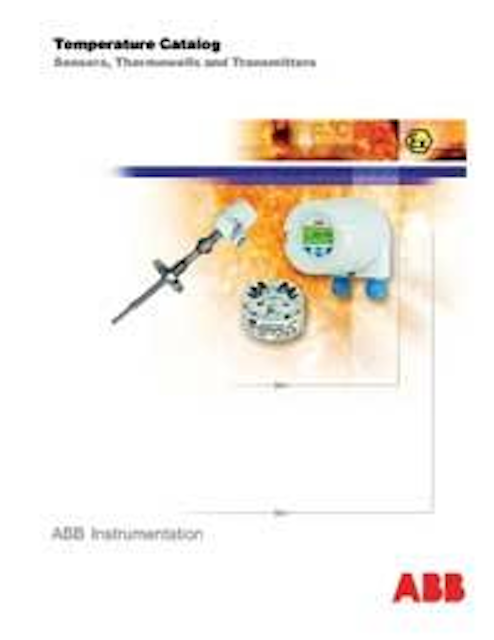 Click here to enlarge image
A new 80-page catalog covers temperature sensors, thermowells, and transmitters available from ABB Instrumentation. The "Temperature Catalog: Sensors, Thermowells and Transmitters," is divided into 11 sections, covering sensor assemblies with and without thermowells, high temperature sensors, transmitters, thermowells, connection heads and custom designs.
ABB Instrumentation
Warminster, PA
Tel: 215-674-6580
Web: www.abb.com/instrumentation
Circle No. 248 on Reader Service Card
Valve actuators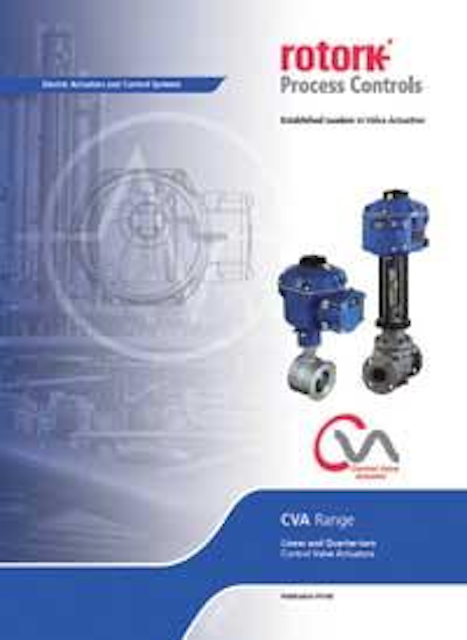 Click here to enlarge image
Rotork has published a free, 28-page brochure that provides a comprehensive overview of the applications and associated functions available with the company's new line of electric, non-intrusive CVA control-valve actuators. Available in both linear and quarter-turn actions, the actuators offer resolution figures better than 0.1% and the ability to eliminate position overshoot. They incorporate advanced HMI capabilities; have fail-to-position protection; and can deliver significant energy savings in a wide range of control-valve applications throughout water and wastewater treatment plant environments.
Rotork Process Controls
Rochester, NY
Tel: 585-247-2304
Web: www.rotork.com
Circle No. 244 on Reader Service Card
Flow rate transmitters
Universal Flow Monitors has released new literature describing its P420 Series plastic, vortex shedding flow rate transmitters for corrosive fluids, water, brine and low-viscosity fluids in water treatment, chemical and desalination applications. Wetted parts are offered in either polyvinyl chloride (PVC) or chlorinated polyvinyl chloride (CPVC) for greater heat resistance. The literature is available on the company's website by scrolling to "The Non-Paddlewheel OEM Meter" on the home page. The product description in the new literature is complemented by information on applications; electrical, material, instrument and installation specifications; tables on maximum pressures, operating temperatures and pressure drops; and how-to-order information.
Universal Flow Monitors Inc.
Hazel Park, MI
Tel: 248-542-9635
Web: www.flowmeters.com
Circle No. 247 on Reader Service Card
Modeling software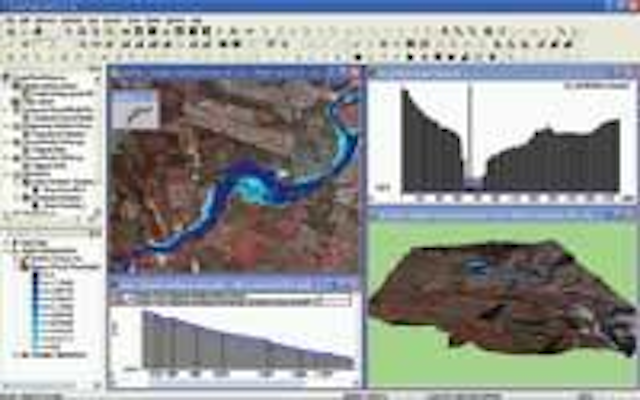 Click here to enlarge image
Wallingford Software has announced the immediate availability of InfoWorks RS Free Edition: a 250-node edition of the InfoWorks RS 1D modeling solution for river and coastal systems. The free version provides the ideal introduction to river modeling for small flood risk assessments, localized flood mapping updates and refinements, assessing bridge afflux, small flood defense and river engineering design, catchment flood and surface water resource management plans, receiving water impact studies and river restoration design.
Wallingford Software
Fort Worth, TX
Tel: 888-520-2224
Web: www.wallingfordsoftware.com/rs-free
Circle No. 246 on Reader Service Card