Products & Services: Wastewater Treatment
ECOfluid Systems provides wastewater treatment systems for residential, industrial, commercial, municipal and decentralized applications.
Apr 1st, 2009
Wastewater treatment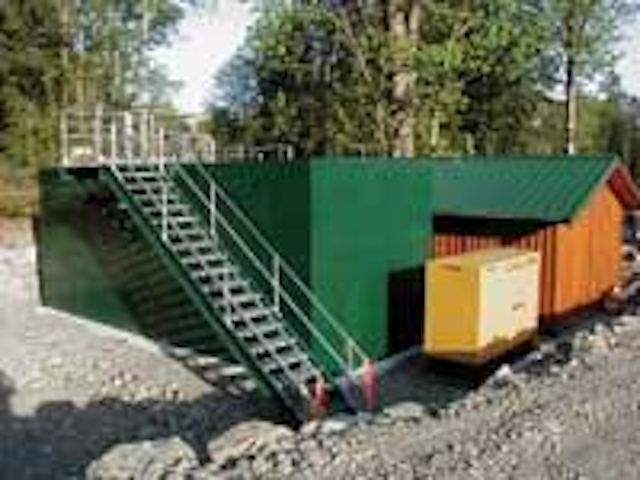 Click here to enlarge image
ECOfluid Systems provides wastewater treatment systems for residential, industrial, commercial, municipal and decentralized applications. Its Upflow Sludge Blanket Filtration (USBFT) wastewater treatment technology delivers high treatment efficiency, including biological nitrogen and phosphorus reduction, at competitive capital and operating costs. Since 1995, the company has installed or supplied well over 100 plants in Canada, the United States and the Caribbean. The company also offers ongoing treatment plant operations and management services to municipalities and private owners.
ECOfluid Systems Inc.
Burnaby, BC
Tel: 604-662-4544
Web: www.ecofluid.com
Circle No. 212 on Reader Service Card
Sequencing batch reactor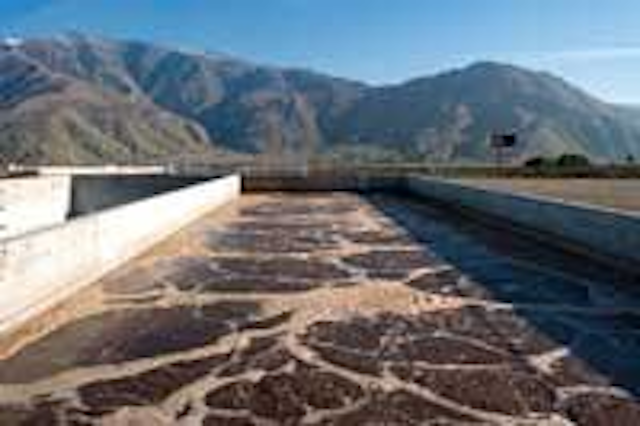 Click here to enlarge image
The OMNIFLO® Interchange Sequencing Batch Reactor (ISBR) system offers improved energy efficiency and lower sludge yield. The system is a combination of the OMNIFLO® SBR and the Cannibal® Solids Reduction System from Siemens Water Technologies. High quality effluent is produced at varying flows and loadings in a small footprint. The automated system can be retrofitted into existing tanks, and provides increased flexibility as well as power savings over a typical SBR. The wastewater treatment system is ideally suited for plants that have high solids handling costs, as well as tight effluent requirements.
Siemens Water Technologies
Edwardsville, KS
Tel: 913-422-7600
Web: www.water.siemens.com
Circle No. 213 on Reader Service Card
Oxygen transfer system
Click here to enlarge image
Mazzei has announced the addition of its Pipeline Flash Reactor™ (PFR) product for post-treatment aeration or pure oxygen injection in wastewater treatment applications. The reactor provides a new technology for rapid oxygen transfer within a compact footprint. The system uses a small sidestream passed through a Mazzei Injector to draw in ambient air or concentrated oxygen. The aerated sidestream is then delivered to the reactor where it aggressively mixes with the main flow, uniformly transferring the oxygen in the effluent pipeline.
Mazzei Injector Co.
Bakersfield, CA
Tel: 661-363-6500
Web: www.mazzei.net
Circle No. 214 on Reader Service Card
Packaged treatment plants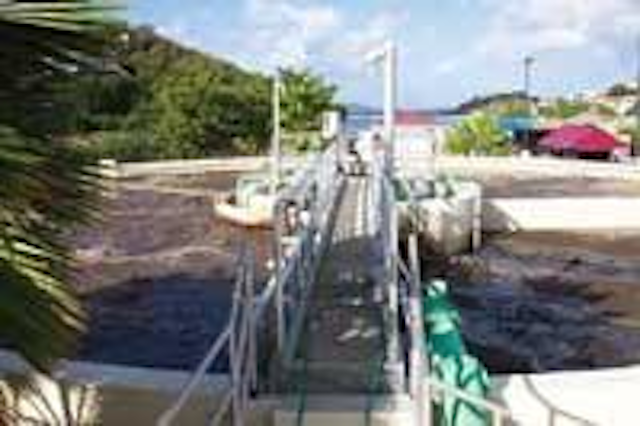 Click here to enlarge image
Hi-Tech offers a complete line of packaged wastewater treatment plants that are an alternative to SBRs, RBCs and Oxidation Ditches. High quality effluent can be achieved with the addition of fully automated multi-media tertiary filters.
Hi-Tech Environmental Inc.
Birmingham, AL
Tel: 800-264-7005
Circle No. 215 on Reader Service Card
Gas chlorinator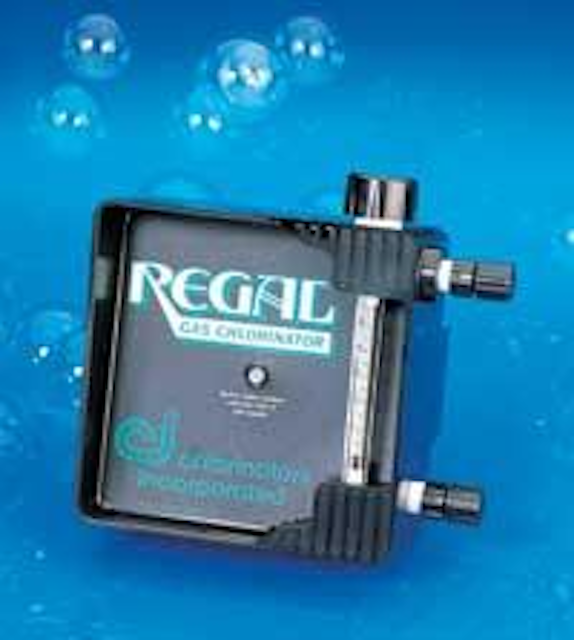 Click here to enlarge image
The Regal gas chlorinator is used all over the world to disinfect and purify municipal drinking water and wastewater. The chlorinator provides a consistent chlorine residual, eliminating a lot of guesswork. The all-vacuum system virtually eliminates the possibility of gas leaks. It is directly mounted with the strongest yoke in the industry. In addition, it has a tough diaphragm and is made with corrosion-resistant materials. The chlorinator is assembled by hand and tested by skilled technicians.
Chlorinators Inc.
Stuart, FL
Tel: 772-288-4854
Web: www.regalchlorinators.com
Circle No. 216 on Reader Service Card
Non-Clog sewage pumps
Click here to enlarge image
The Forceline® NCS Series pumps by Patterson are specially designed to pump sludge, raw unscreened sewage, miscellaneous liquids and contaminated trashy fluids. A patented, self-cleaning ring prevents clogging. The design of these dry pit service pumps incorporates extensive input from engineering firms, maintenance personnel, plant and equipment operators and mechanical/hydraulic experts. Available in three basic configurations, from 3" to 12" discharge, capacities range from 150 gpm to 12,000 gpm, with heads in excess of 250 ft.
Patterson Pump Co.
Toccoa, GA
Tel: 706-886-2101
Web: www.pattersonpumps.com
Circle No. 217 on Reader Service Card
Sludge treatment system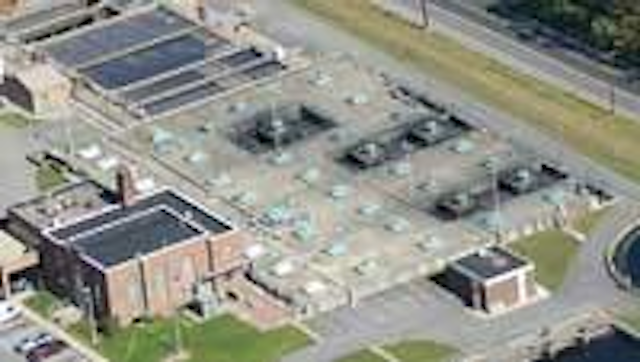 Click here to enlarge image
Kruger's OASES® technology is an automated, oxygen-activated sludge treatment system for secondary treatment of municipal and industrial wastewater. The process can be used for upgrading or retrofitting existing pure oxygen wastewater treatment facilities for increases in flow capacity and/or meeting nutrient removal requirements. With more efficient aerators and advanced controls, the process offers energy savings and process optimization for existing pure oxygen facilities.
Kruger, a Veolia Water Solutions & Technologies company
Cary, NC
Web: www.krugerusa.com
Circle No. 218 on Reader Service Card
Gas detection system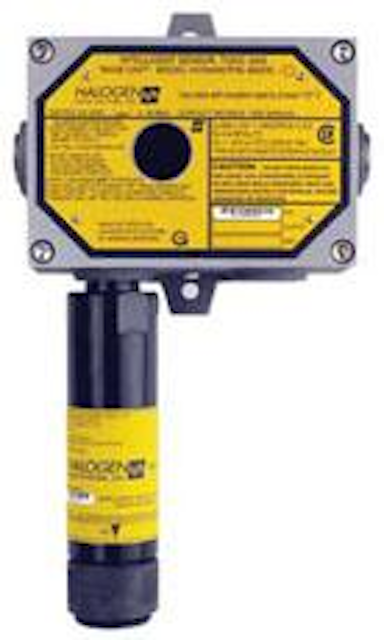 Click here to enlarge image
The Jupiter gas detection system (Model HVS4000) monitors and reports information about hazardous and toxic gases to a SCADA monitoring systems. Its features include a sensor life indication, two (250 vAC - 8 amp) settable internal relays, a three-digit display, dual MODBUS connections and 4-20 mA proportional gas level output. The microprocessor-based system detects most toxic gases in parts per million (ppm), including: Ammonia, Carbon Monoxide, Chlorine, Chlorine Dioxide, Ozone, and Sulfur Dioxide as well as Oxygen deficiency.
Halogen Valve Systems Inc.
Irvine, CA
Tel: 877-476-4222
Web: www.halogenvalve.com
Circle No. 219 on Reader Service Card
DO monitoring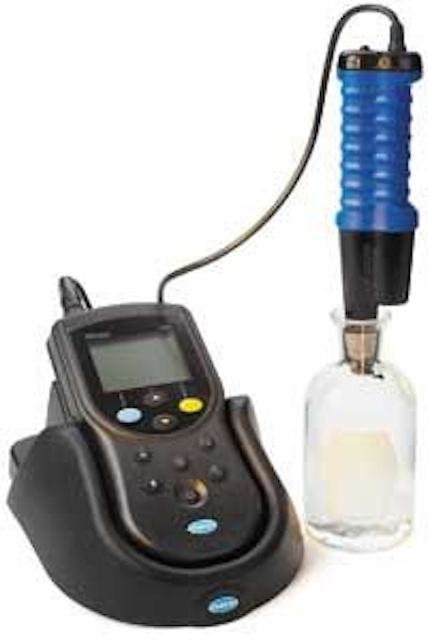 Click here to enlarge image
Hach's LBOD IntelliCAL™ Probe delivers maintenance savings and repeatability for measuring DO in BOD applications. With no membranes or electrolytes to replace, and no electrodes to polish, the probe can save 15% or more on maintenance costs. A self-stirring probe and quick calibration (less than one minute) also saves operation time. The probe uses the patented Hach LDO® technology. It plugs into the company's handheld HQd meters. The meters can accept a second probe for pH, conductivity, or DO to take additional portable readings.
Hach Co.
Loveland, CO
Web: www.hach.com/HQdguide
Circle No. 220 on Reader Service Card
DO monitoring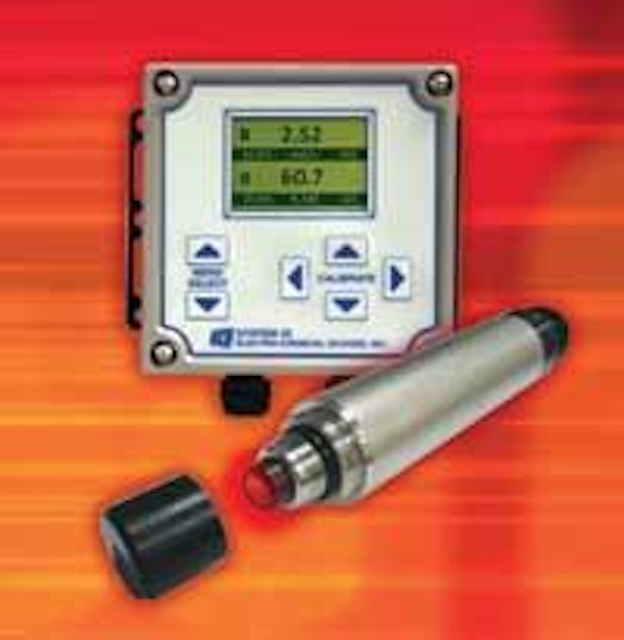 Click here to enlarge image
With its fluorescence quenching (FQ) sensing element, the Triton DO8 Dissolved Oxygen Sensor from Electro-Chemical Devices (ECD) delivers accurate DO measurement with greatly reduced maintenance requirements. The sensor is designed with intelligent microprocessor-based electronics. The self-monitoring device stores calibration data within the sensor, which minimizes maintenance while providing stable DO measurement.
Electro-Chemical Devices
Yorba Linda, CA
Tel: 800-729-1333
Web: www.ecdi.com
Circle No. 221 on Reader Service Card
Blower packages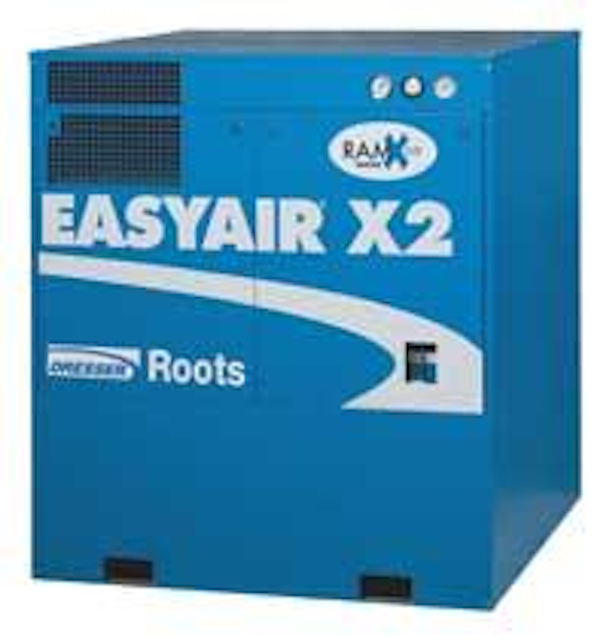 Click here to enlarge image
A new factory-engineered blower package, designed to be smaller, lighter, quieter, more powerful and more energy efficient, has been introduced by Dresser Roots. The Roots EasyAir X2 is a compact, pre-assembled, skid-mounted blower unit with all piping, valves, and instrumentation in place. Produced for both vacuum and pressure applications, the new package features a powder-coated noise enclosure for durability and quiet operation plus easy access for service/maintenance.
Dresser Roots
Houston, TX
Tel: 877-363-7668
Web: www.rootsblower.com
Circle No. 222 on Reader Service Card
Submerged aerated filters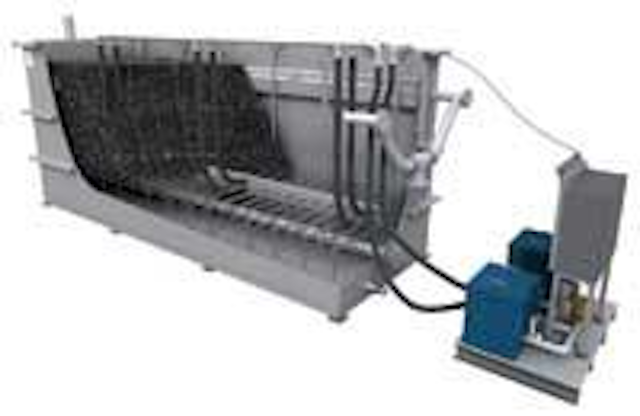 Click here to enlarge image
PuraSAF® Submerged Aerated Filters provide a pre-engineered wastewater treatment solution that is simple to operate and maintain. The filter media are produced from recycled plastic that provide an ideal medium for biological attached growth. The process uses the media to provide improved oxygen transfer rates. The filter normally operates in an upflow packed bed configuration that is readily fluidized for cleaning and desludging. In aerobic mode, the filters offer a small footprint, low headloss solution for BOD and nitrification, and in an unaerated mode as an anoxic stage for denitrification or as a low-cost tertiary solids filter that approaches sand filter quality.
Bord na Mona
Greensboro, NC
Tel: 800-787-2356
Web: www.bnm-us.com
Circle No. 223 on Reader Service Card