Product Showcase
The new V2 System™ Flow Meter from McCrometer features built-in flow conditioning for improved accuracy and requires minimum upstream/downstream straight-run piping when installed.
Feb 1st, 2009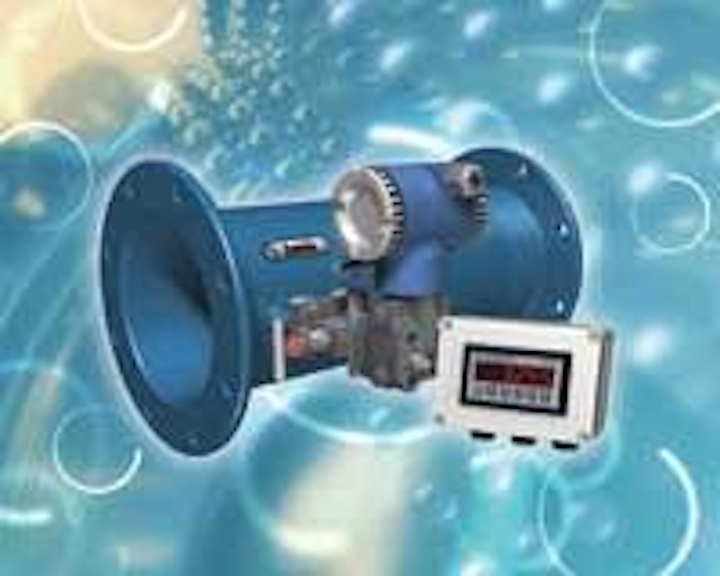 Flow meter
Click here to enlarge image
The new V2 System™ Flow Meter from McCrometer features built-in flow conditioning for improved accuracy and requires minimum upstream/downstream straight-run piping when installed. The meter is well suited for use in line sizes from 4" to 18" wherever irregular or crowded piping and equipment conditions make other flow technologies impractical or unworkable. The meter comes pre-packaged and ready to install with a new built-in 3-way valve that isolates the transmitter from the process fluid flow for maintenance without shutting down the pipeline. It measures flow over a range from 40 to 7500 gallons per minute, depending on the line size.
McCrometer
Hemet, CA
Tel: 800-220-2279
Web: www.mccrometer.com
Circle No. 200 on Reader Service Card
Sludge level monitoring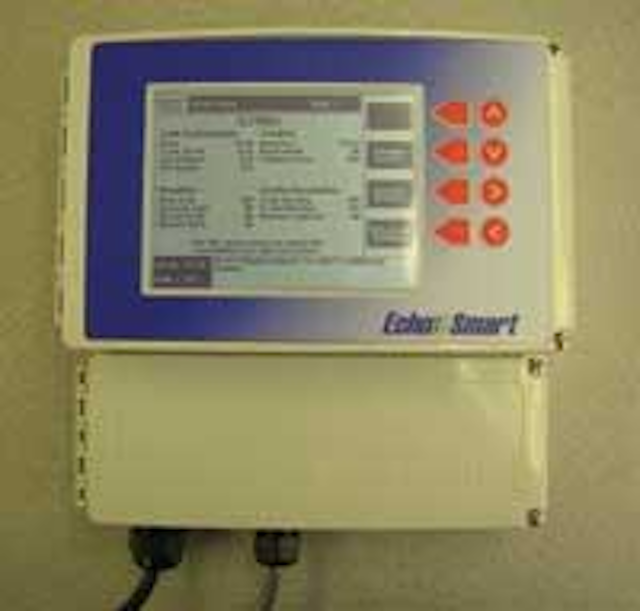 Click here to enlarge image
Entech Design has released EchoSmart, a new ultrasonic interface analyzer. Unlike other instruments, the analyzer generates and processes the ultrasonic signal in the Smart Sensor. Locating both of these functions away from a bulky, surface mounted analyzer provides real-time measurements and maximizes integration flexibility. Depending on the specific needs and layout of the individual installation, the analyzers can be configured as a stand alone instrument or in a network of interconnected Smart Sensors.
Entech Design Inc.
Denton, TX
Tel: 940-898-1173
Web: www.entechdesign.com
Circle No. 201 on Reader Service Card
Floating baffles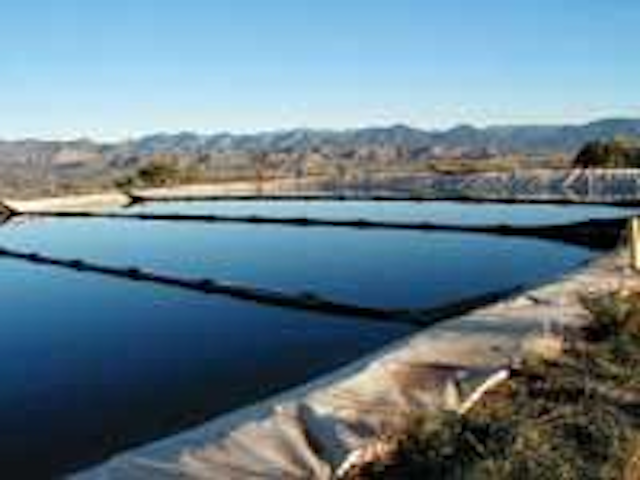 Click here to enlarge image
The Director™ I Floating Baffles significantly improve wastewater treatment lagoon efficiency. Enhanced hydraulic flow patterns increase effective treatment area from less than 20% to over 95% of the lagoon. The extended treatment time significantly reduces biological oxygen demand (BOD) and total suspended solids (TSS); improves aeration and allows contaminants and solids to settle. The floating baffle is designed to improve flow diversion, increase retention time, provide improved bottom anchoring and prevent short-circuiting in treatment lagoons in wastewater applications.
Environetics Inc.
Lockport, IL
Tel: 815-838-8331
Web: www.environeticsinc.com
Circle No. 202 on Reader Service Card
DO measurement
Click here to enlarge image
HF scientific has expanded its product offering with the addition of the new AdvantEDGE Series™ Optical Dissolved Oxygen measurement electrode. The sensor offers improved accuracy, faster response time and a lower cost of ownership. Pre-loaded calibration coefficients in the sensor cap simplifies set-up and eliminates programming errors. Using a design that does not include membranes, the instrument reduces maintenance and allows long deployments without re-calibration.
HF scientific
Fort Myers, FL
Tel: 239-337-2116
Web: www.hfscientific.com
Circle No. 253 on Reader Service Card
Multi-sensor platform
The submersible C6 Multi-Sensor Platform from Turner Designs integrates up to six field-interchangeable Cyclops-7 fluorometers and/or turbidity sensors. The system is now available with digital data output for integration with third party platforms. The C-Soft Windows-based user interface allows for intuitive calibration, data logging, and data management. And the digital data output allows for integration with existing water monitoring systems such as CTDs, dataloggers, vessels of opportunity and buoys. Customers who already own a C6 can download a free software upgrade from the Turner Designs website.
Turner Designs
Sunnyvale, CA
Tel: 408-212-4046
Circle No. 206 on Reader Service Card
CCTV inspection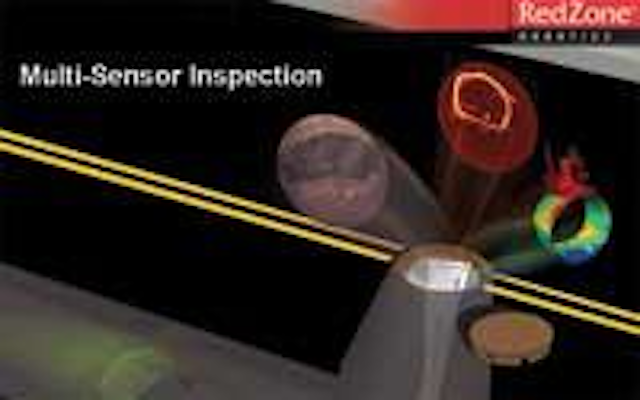 Click here to enlarge image
RedZone's Multi-Sensor Inspection (MSI) service integrates data from six sensors on the Responder robotic platform, providing detailed data previously unattainable for large diameter pipe. The company's digital CCTV video can be transmitted over one mile from robot to truck via fiber optic cable, maintaining high quality imagery all the way to the user's desktop. For total pipe condition analysis beyond CCTV, MSI uses advanced multi-frequency sonar, 3D laser, and sensors designed to monitor H2S gas, temperature, and XYZ position. The company's engineers integrate these multi-sensor data and generate a variety of reports that quantify sediment, corrosion, ovality, and meander & incline.
RedZone
Pittsburgh, PA
Tel: 412-741-1293
Web: www.redzone.com
Circle No. 204 on Reader Service Card
Prepackaged pump system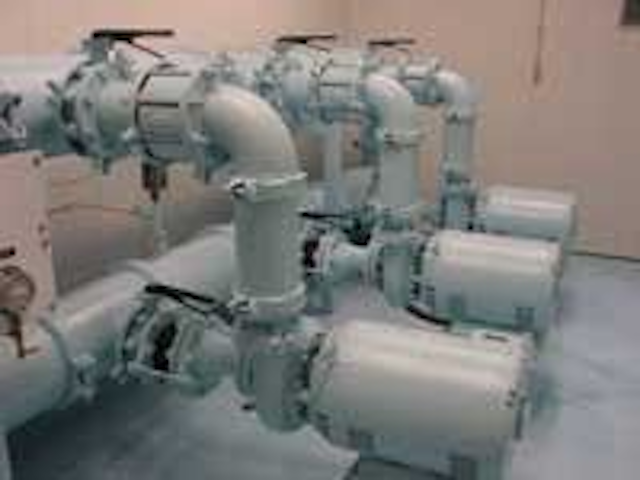 Click here to enlarge image
The Flo-Pak® Municipal-Pac® prepackaged pump system is engineered to for clean water applications, including potable water boosters, raw water intakes and tank fills, in underground capsules as well as above ground units. Its installation cost is reduced by up to 35% over field construction, while its customized pump controls assure optimum energy consumption. System designs accommodate flows from 100 gpm to over 14,000 gpm and pressures up to 300 psi.
Patterson Pump Co.
Tel: 706-886-2101 Web: www.pattersonpumps.com
Circle No. 203 on Reader Service Card
Gas detection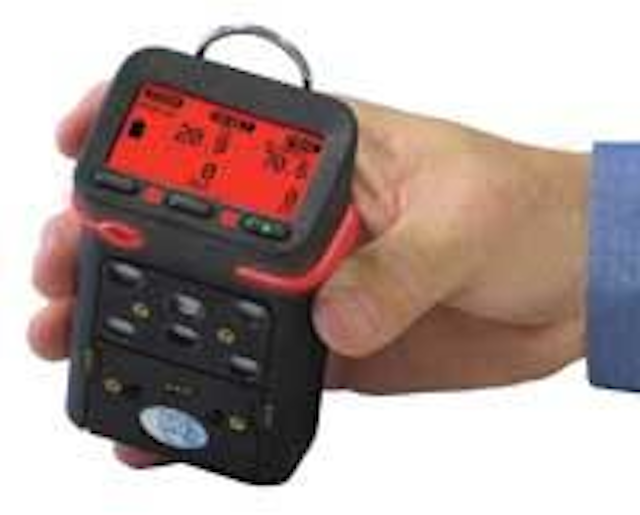 Click here to enlarge image
GfG's new intrinsically safe G460 is a compact instrument for simultaneous detection of up to six gases. Installed sensor options include infrared (NDIR) for CO2 and PID for VOC measurements. The detector offers completely automatic calibration, one-button operation, top mounted display and interchangeable battery packs. GfG's concussion proof boot, along with the highly dust and water resistant housing protect the instrument in the harshest environments. Datalogging and event logging are standard.
GfG Instrumentation Inc.
Ann Arbor, MI
Tel: 800-959-0329
Web: www.gfg-inc.com
Circle No. 205 on Reader Service Card