New Products
The woven polyester pleated panel design of the Siemens Forty-X™ disc filter provides increased treatment capacity and an ultimate barrier for suspended solids in tertiary treatment processes.
Feb 1st, 2009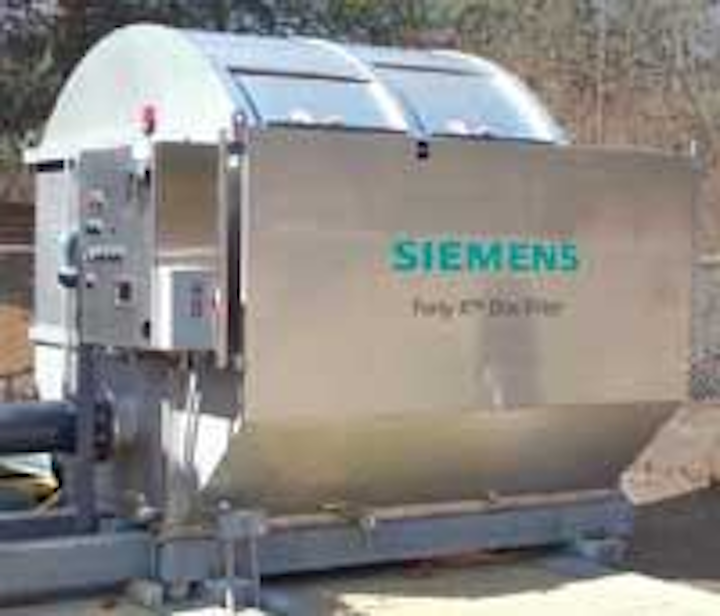 Disc filter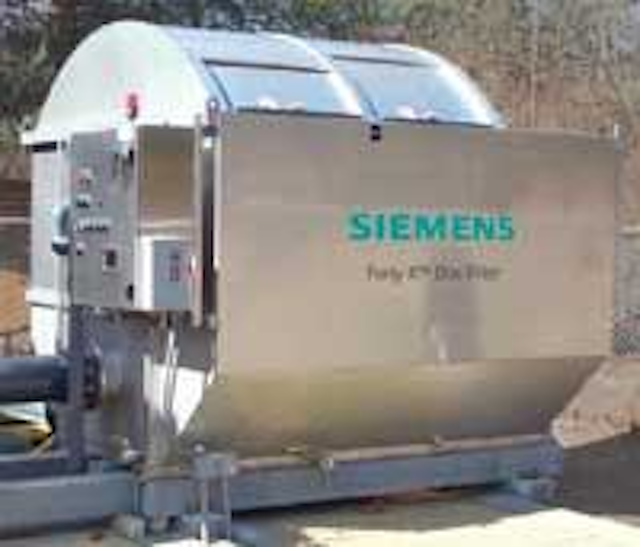 Click here to enlarge image
The woven polyester pleated panel design of the Siemens Forty-X™ disc filter provides increased treatment capacity and an ultimate barrier for suspended solids in tertiary treatment processes. Its inside-out filtration design allows for a higher operating headloss capability, ensuring a more sustainable operation in terms of greater throughput, better feed distribution and fewer backwash frequencies. Additional extras include a trash-tolerant filter panel housing designed to prevent entrapment and accumulation of inorganic material, water pressure-assisted seals and wind-safe sliding covers to facilitate accessibility and maintenance.
Siemens Water Technologies
Tel: 229-226-5733
Web: www.siemens.com/forty-x
Circle No. 241 on Reader Service Card
GPS enabled laptops
Trimble and Panasonic will provide utilities with a bundled offering combining Toughbook® notebooks and Trimble® GPS Pathfinder® ProXT™ and ProXH™ Global Positioning System (GPS) receivers. Designed for utility field workers, the combination is an ideal asset management solution for mapping, Geographic Information System (GIS) and CAD applications. The fully-rugged Toughbook laptops offer maximum uptime in the field, withstand virtually any environmental challenges, accidental knocks and spills.
Panasonic Computer Solutions Co.
Tel: 800-662-3537
Web: www.panasonic.com/toughbook
Circle No. 242 on Reader Service Card
Water meters
Actaris has received NSF International approval of its residential single jet water meters to complete the Flostar product line. The Itron Company now offers a full NSF-61 approved single jet water meter line, available in residential through commercial and industrial sizes. The addition of the NSF-approved residential meters will allow Actaris to meet the needs of more utilities across North America. NSF-61 is the safe drinking water standard that dictates the conditions to which water can be exposed.
Actaris
Greenwood, SC
Tel: 800-833-3357
Web: www.actariswater-na.com
Circle No. 243 on Reader Service Card
Level monitoring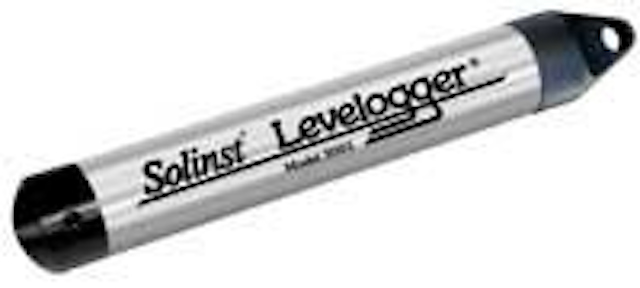 Click here to enlarge image
For projects with a tight budget, the Levelogger Junior from Solinst provides a low cost solution for continuous water level and temperature recording. It combines a data logger, temperature sensor, pressure transducer, and a 5-year battery in one compact 7/8" diameter, waterproof, stainless steel housing. The design features memory for 32,000 water level and temperature data points, and an accuracy of 0.1% FS with lifetime calibration.
Solinst Canada Ltd.
Georgetown, ON Canada
Tel: 905-873-2255
Web: www.solinst.com
Circle No. 244 on Reader Service Card
Pipe survey software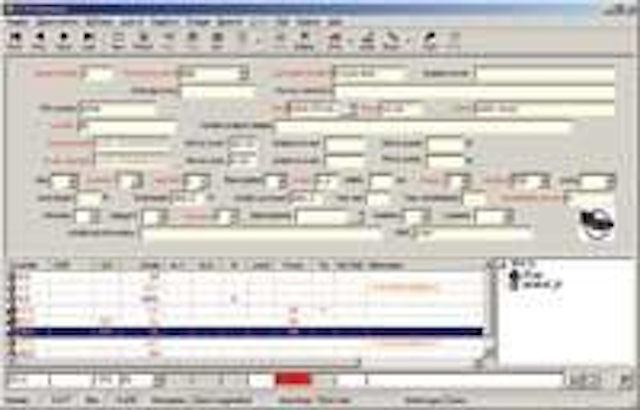 Click here to enlarge image
PipeLogix, creators of flexidata pipe survey software, has released version 6.2.7. The release offers a direct interface to the Cityworks asset management software solution with import/export functions in PACP mode. When a user creates a new work order within Cityworks it can be imported as a project into flexidata. The surveys are created for the operator with accurate manhole numbers, pipe and location detail. As soon as the operator completes the survey, the data findings can be exported back into Cityworks.
PipeLogix Inc.
Tel: 866-299-3150
Web: www.flexi-data.com
Circle No. 245 on Reader Service Card
Suspended solids meter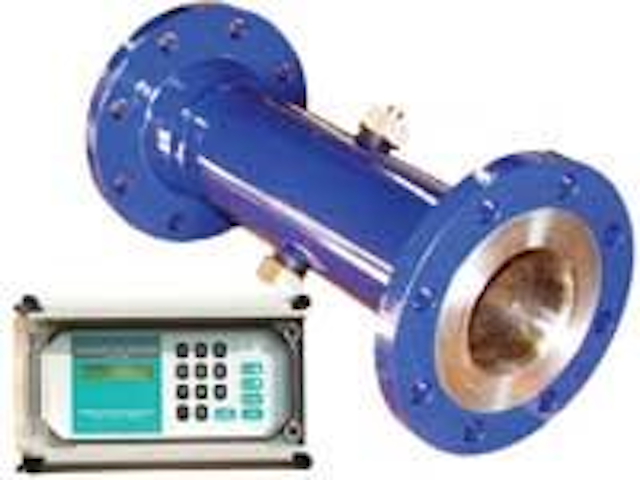 Click here to enlarge image
Easily measure the concentration of sludges or slurries without the reading being affected by color using the Markland Model 502 Suspended Solids Meter. The meter can be used in drinking water plants to measure the concentration of the backwash sludge from sand or membrane filters before it is sent for further processing. In wastewater treatment plants it is used to measure primary, secondary and return activated sludges. The system uses the attenuation of ultrasound to read the concentration.
Markland Specialty Engineering
Toronto, Ontario
Tel: 905-873-7791
Web: www.sludgecontrols.com
Circle No. 246 on Reader Service Card
Network design software
The new Bentley Water V8 XM Edition is comprehensive water distribution design software that helps engineers and GIS professionals in water utilities and municipalities design, document, and manage potable water distribution networks more efficiently. The software provides all the capabilities of Bentley Map including map management, thematic and overlay analysis features, business and topological rules enforcement, and accurate editing. In addition, it allows easy access to enterprise data to improve the management of the asset lifecycle.
Bentley Systems Inc.
Web: www.bentley.com
Circle No. 247 on Reader Service Card
Lime feeder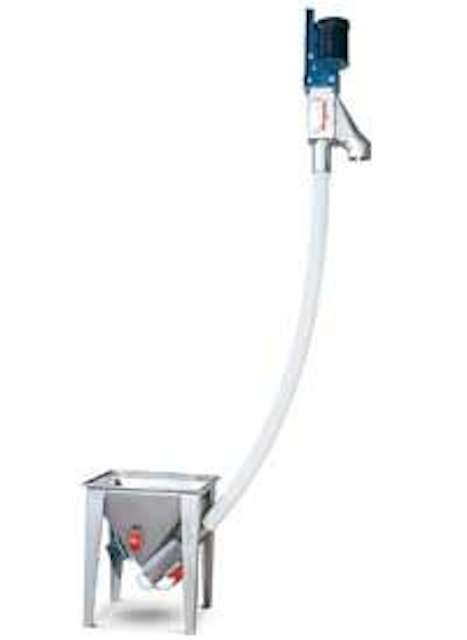 Click here to enlarge image
The Flexicon Lime Feeder simultaneously meters and conveys lime to pH neutralization tanks and pools from silos, bulk bags, 50 lb. bags or any source. Equipped with AC or DC variable speed drives, it conveys lime vertically, horizontally or at any angle; over short or long distances; over, under or around obstructions. The flexible screw is the only moving part contacting lime, minimizing maintenance.
Flexicon Corp.
Bethlehem, PA
Tel: 888-353-9426
Web: www.flexicon.com
Circle No. 248 on Reader Service Card
Level transducers
Pressure Systems now offers lightning protection for its Series 300 small bore submersible level transducers. The series features protection against fast rising voltage transients with the use of two surge protection components, one located in the 0.75 inch OD 316 housing of the transducer and one located at the surface, grounded via DIN-rail or ground wire. With an option of welded 316 SS or titanium construction, this transducer family features a waterproof design and is ideal for ground water and surface water monitoring, down hole, dewatering and level control.
Pressure Systems
Hampton, VA
Tel: 800-328-3665
Web: www.pressuresystems.com
Circle No. 249 on Reader Service Card
CCTV system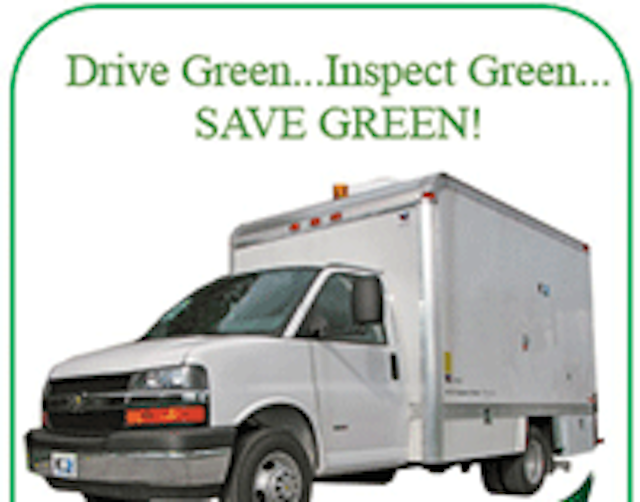 Click here to enlarge image
CUES has introduced two new ECO-friendly CCTV pipeline inspection vehicles that are designed to provide significant energy cost savings and reduce pollution. The ECO Inspection Vehicle is a truck-mounted CCTV inspection vehicle that can run on battery or engine power, has zero generator emissions, and can be set up to inspect 6" – 200" mainlines. The EIV All-Electric Inspection Vehicle has zero emissions, and can travel a minimum of a 40 mile round trip to accomplish 8 hours of CCTV inspection/condition assessment with one charge period.
CUES Inc.
Tel: 800-327-7791
Web: www.cuesinc.com
Circle No. 250 on Reader Service Card
Coliform detection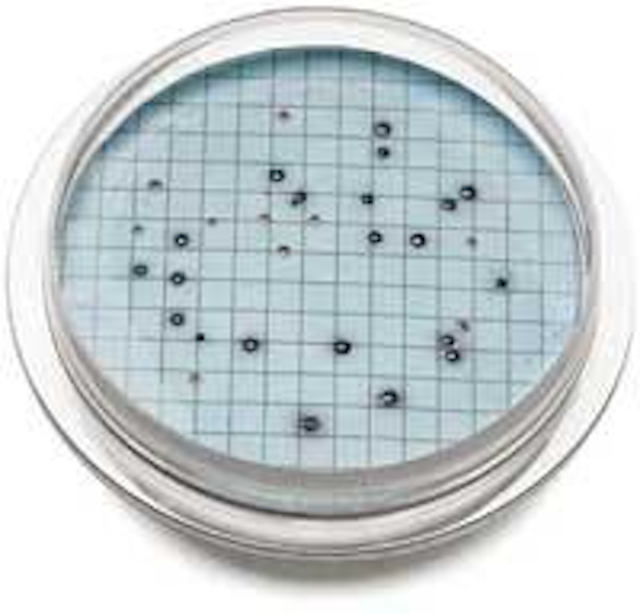 Click here to enlarge image
Hach's m-ColiBlue24 Broth simultaneously detects and identifies both total coliforms and Escherichia coli (E. coli). Complete enumeration is accomplished in only 24 hours – no confirmation step is required. Testing with the system requires no fluorescent lamps or color comparators – interpretation of the results is done by visual identification. E. coli colonies are blue, other coliforms are red; total coliforms are the sum of the two. Results are enumerated directly, which is more accurate and precise than statistical-based tests.
Hach Co.
Loveland, CO
Tel: 800-227-4224
Web: www.hach.com
Circle No. 251 on Reader Service Card
Solids pump
Penn Valley Pump received the Innovative Technology Award from the Water Environment Federation (WEF) during the recent WEFTEC®.08. The company was recognized in the solids handling and disposal category for its Double Disc Pump technology. Although the theory of this pump design is not new, Penn Valley's version is more efficient, easier to work on, and capable of handling a much larger volume of solids at a lower RPM.
Penn Valley Pump Co.
Warrington, PA
Tel: 215-343-8750
Web: www.pennvalleypump.com
Circle No. 252 on Reader Service Card